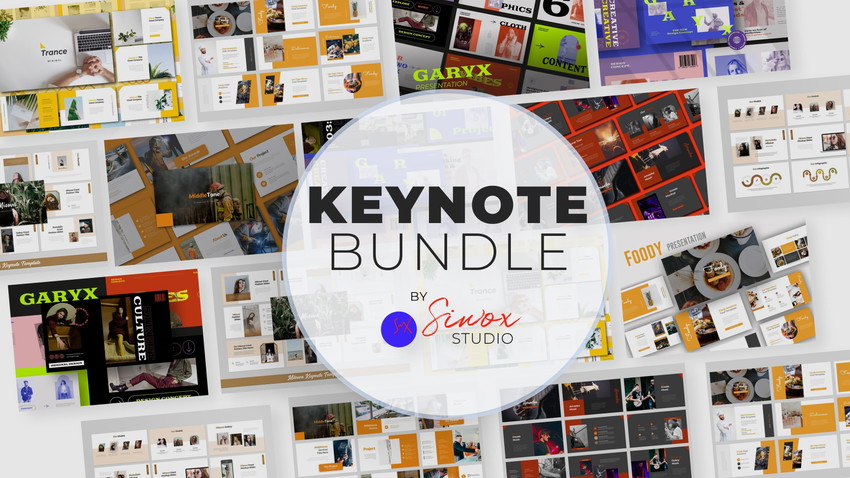 Create your first presentation in Keynote!
I'm excited to announce my new Keynote Bundle! This is a great set of templates for Keynote, with 12 different designs that are stylish and minimalist. They're perfect for any purpose you need them, from business presentations to school projects. The best part is that they're multi-purpose, so you can use them over and over again no matter what you need them for. And they're easy to edit, so you can make them your own in just minutes. What do you get? Widescreen Aspect Ratio (16:9) 30 Presentation Slides per template 5 Color design options Images Placeholder Drag and Drop Image Free Font Used Media placeholders Vector-based icons Font Link, Documentation, and Keynote file So why wait? Get started today with the Keynote Bundle by Siwox! Hope you find what you are looking for!
Digital download of Keynote Bundle by Siwox
This deal is non-refundable
Get lifetime access. Just download and save within 60 days of purchase.