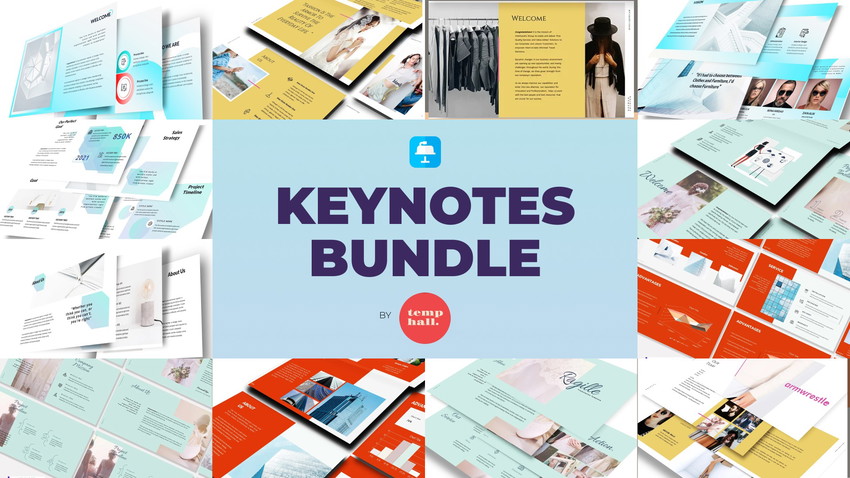 Make the best first impression with these presentations
A keynote presentation is your opportunity to make a great first impression. You have just a few minutes to capture your audience's attention and convince them that you are worth listening to. That's why it's important to choose the right slides and use the right tone of voice. The Temphall Keynote Bundle includes over 7 different templates with hundreds of uniquely crafted slides covering a wide range of topics. From business presentations to personal milestones, there's something for everyone in this bundle. Plus, all of the slides are fully editable, so you can customize them for your own needs, take a photo you don't like, and start presenting. With the Temphall Keynote Bundle, you'll be able to create powerful presentations that will leave a lasting impression on your audience. All presentations come with: – Animation and Transition added – Icons (included) – Keynote Files – Between 30-135 slides per presentation – PDF documents for extra assistance and more BONUSES. Get access now!
Digital download of Keynotes Bundle by Temphall
This deal is non-refundable
Get lifetime access. Just download and save within 60 days of purchase.