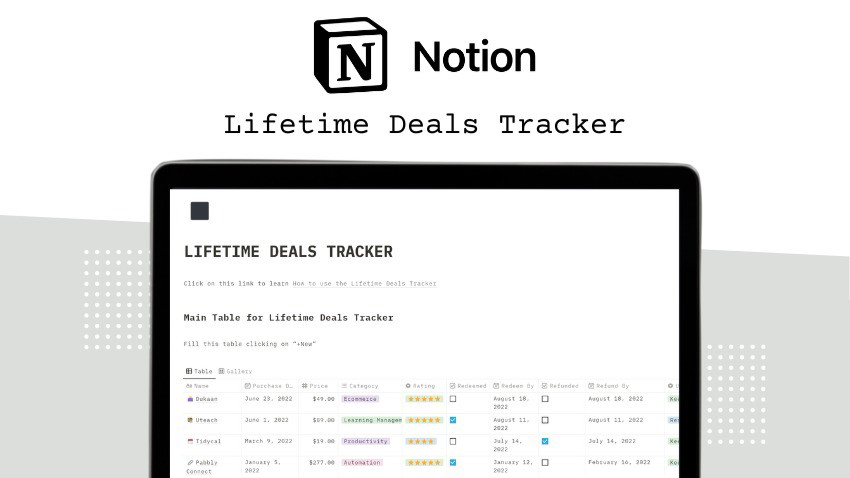 A simple but powerful Notion dashboard to track your lifetime deal purchases
You are a Sumo-ling, you buy a lot of lifetime deals, and it's becoming hard to keep track of all of them. Not anymore though, thanks to this Lifetime Deals Tracker created for Notion! The Lifetime Deals Tracker is a Notion templatefor all the LTD-addicted out there (I actually created it for myself to help with my own LTD addiction)! What is included in this Tracker? – An Overview of your purchases – Tools you are really using – Tools you are not using yet (your Shelf) – Tools you can still refund – Tools you must redeem – Tools you bought, organized by category – A monthly overview – All the future updates! FAQs – Does it work with Notion Free? Yes, it does! – If you update the template, will I get the new version? Yes, all the future updates are included! – Can I share this template with others? No, this is a personal license for individual use only. But it's super cheap! So, what are you waiting for? Start keeping track of your LTD purchases now!
TL;DR
Track tools you are really using, tools you are not using yet, tools you can still refund, tools you must redeem, etc
Overview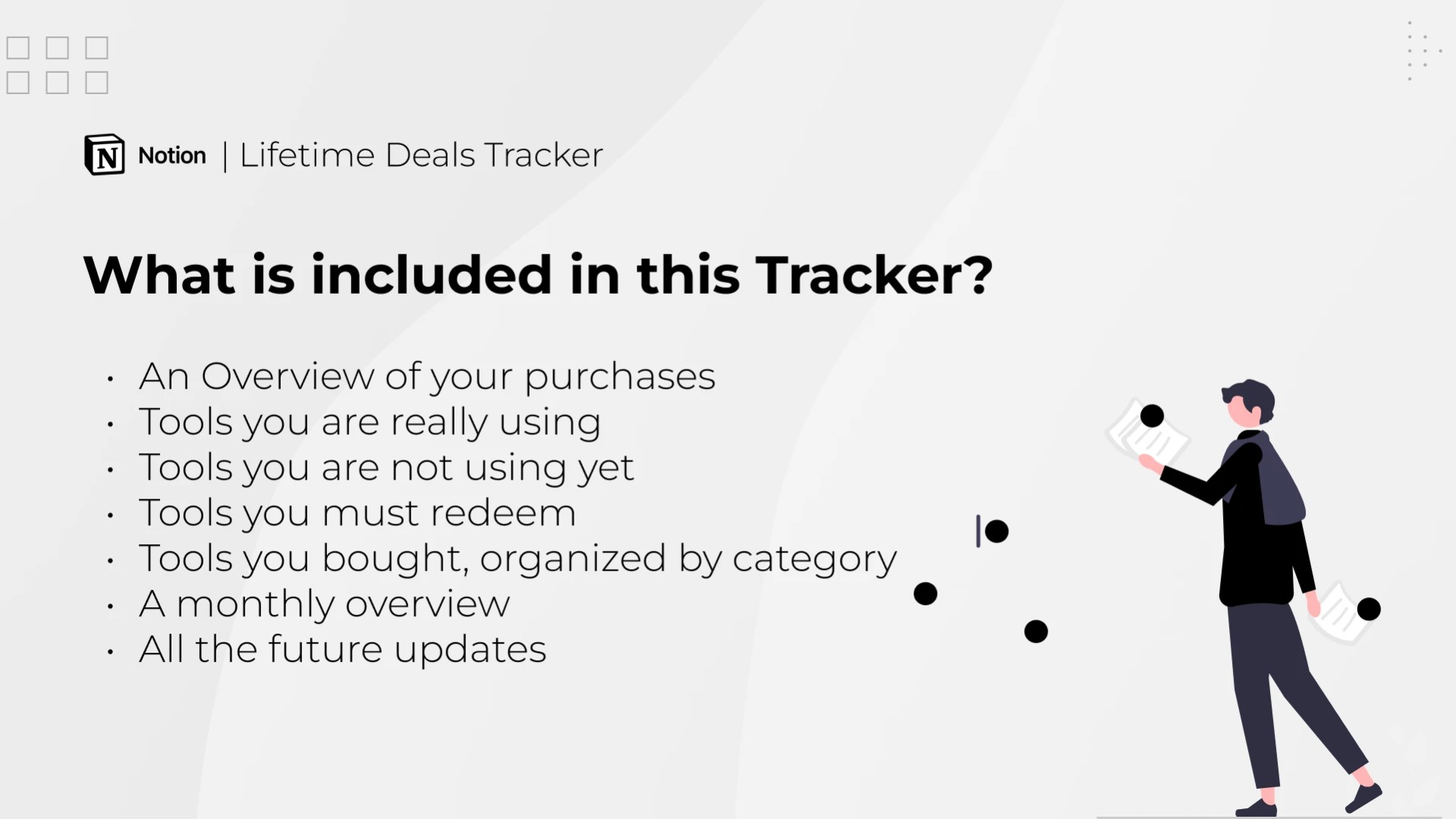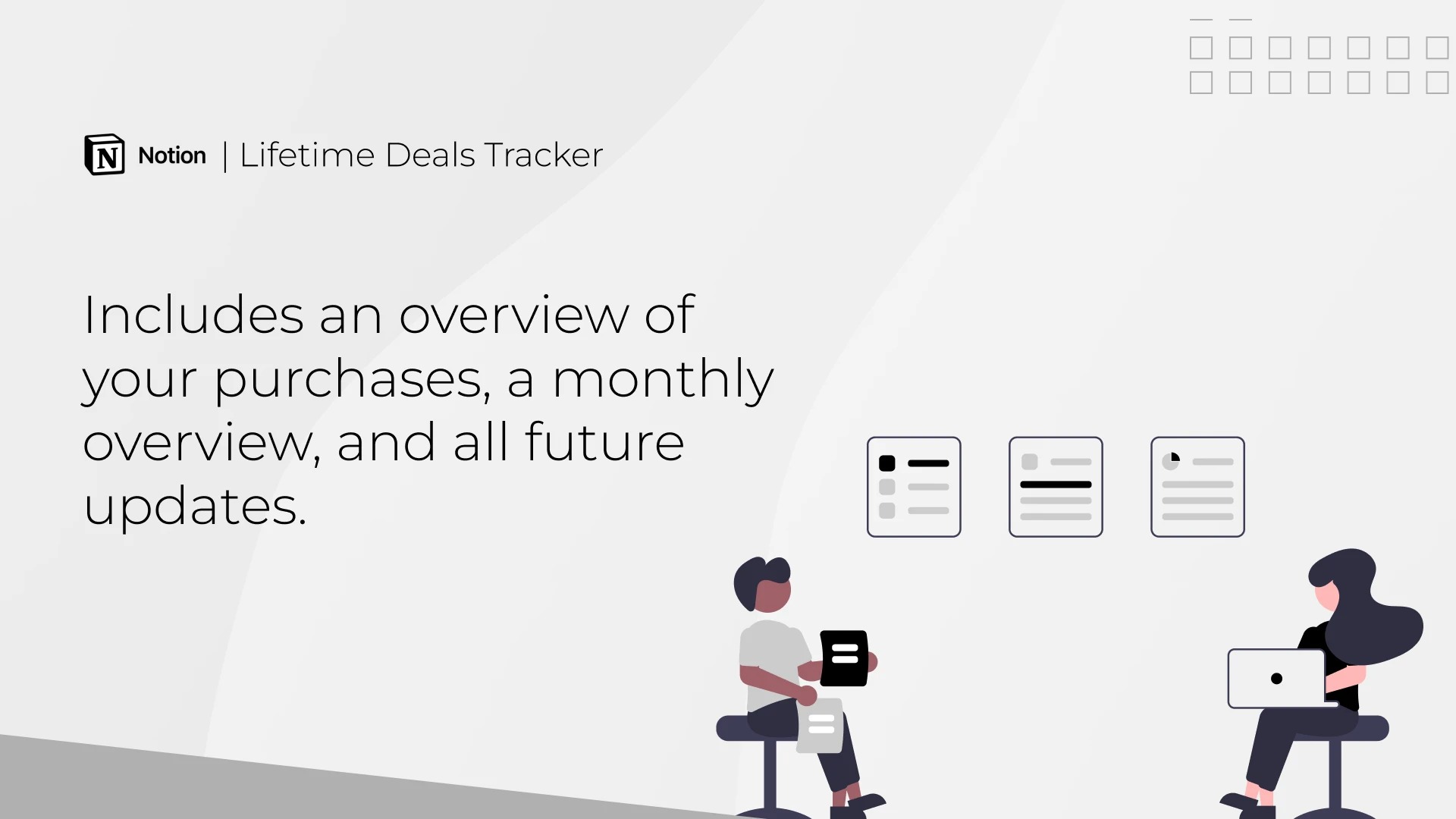 Digital download of Lifetime Deals Tracker – Notion Template
This deal is non-refundable
Get lifetime access. Just download and save within 60 days of purchase.