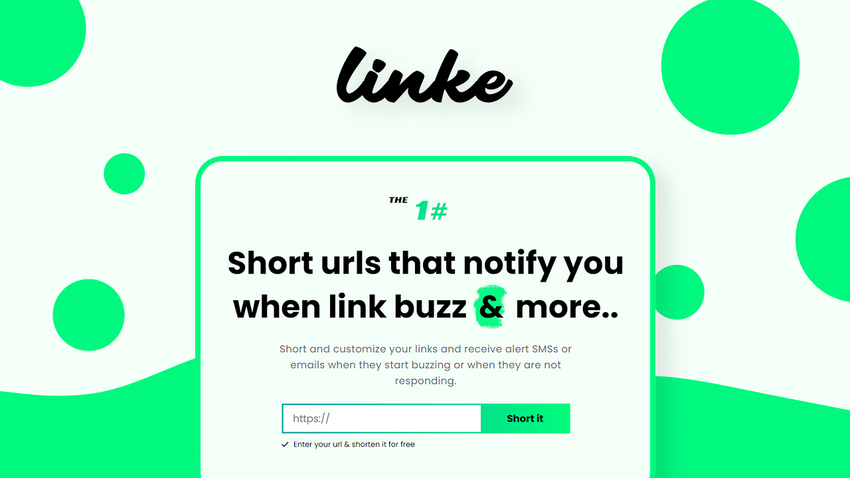 Linkeis the all-in-one complete solution to manage, analyze, target & track all your shared short links bio pagesand get the most out of them. * Linkeanalyzes the traffic evolution of your link and if he notices that the hits increase rapidly, and suddenly he alerts you by SMS and email, it may be a buzz * At each new visits on your short link, Linkecheck the status of the real link and if it returns an error or a timeout it alerts you by SMS & Email. Your real link is down! * Customizethe sharing preview of your links, use a different preview for each social network. * Use your own domainnames for short & bio links. * Integratean unlimited retargeting pixels into shortened links & bio pages. * Definemultiples redirections for your links and target by OS, By Browser and by countries or use the right combination for your needs. * All the classics:Analytics, QR codes, custom names, & more. In short, Linke gathers all the features of the others (linktree, pixelme..), removed the limits then added more great features & voilà!
TL;DR
Use your own domain names for short & bio links
Overview
Do you hate timesheets? So do I. Watch to find out how Clockk makes timesheet pain go away.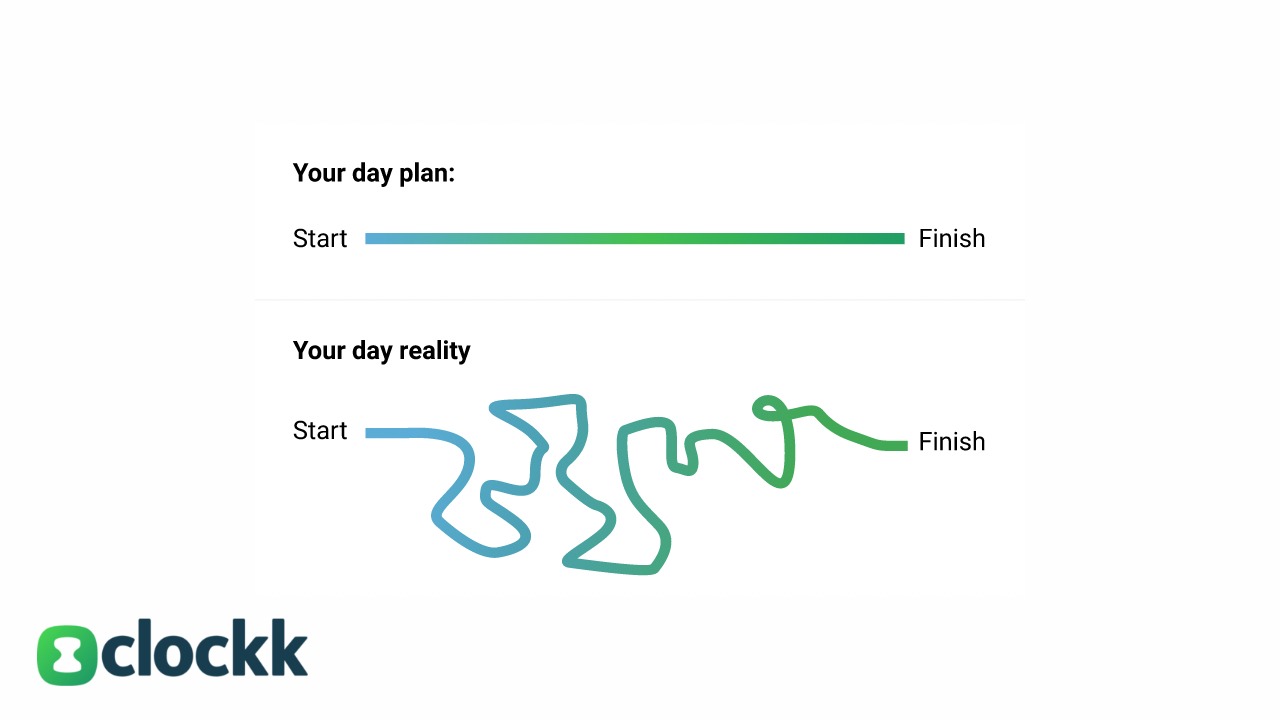 You map out a perfect day. 9-11 for client A. 11-12:30 client B. Lunch. But by 10:15 your day is already out the window.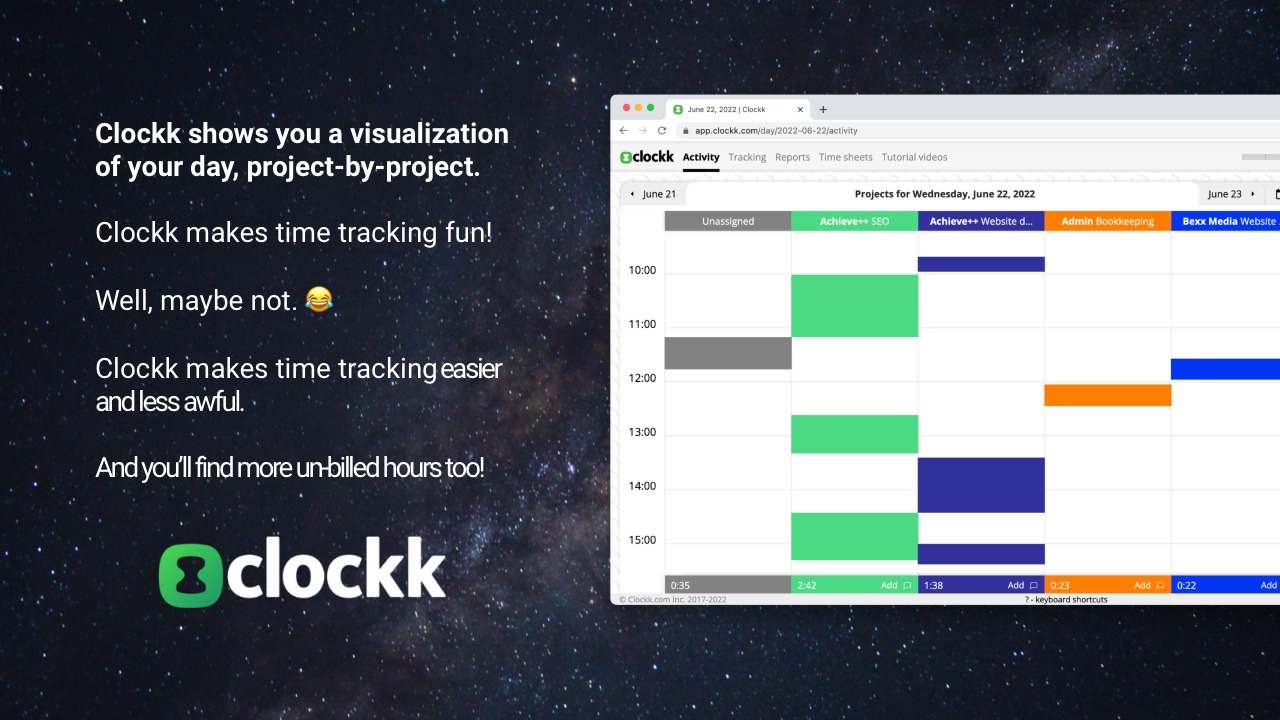 Clockk's unique visualization shows the work you did, one column per project. Easily spot 20 minutes you didn't bill.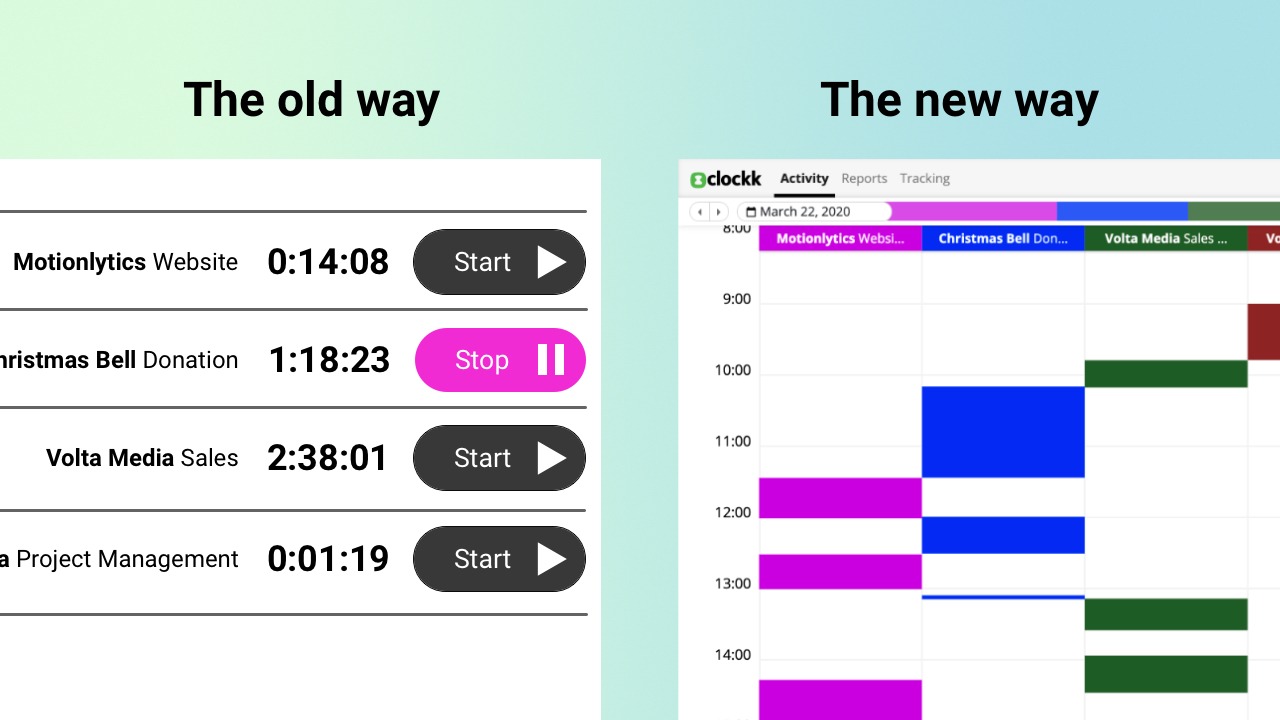 Start/stop timers don't work. If you remember to start it, you won't remember to stop it. Especially juggling 5 projects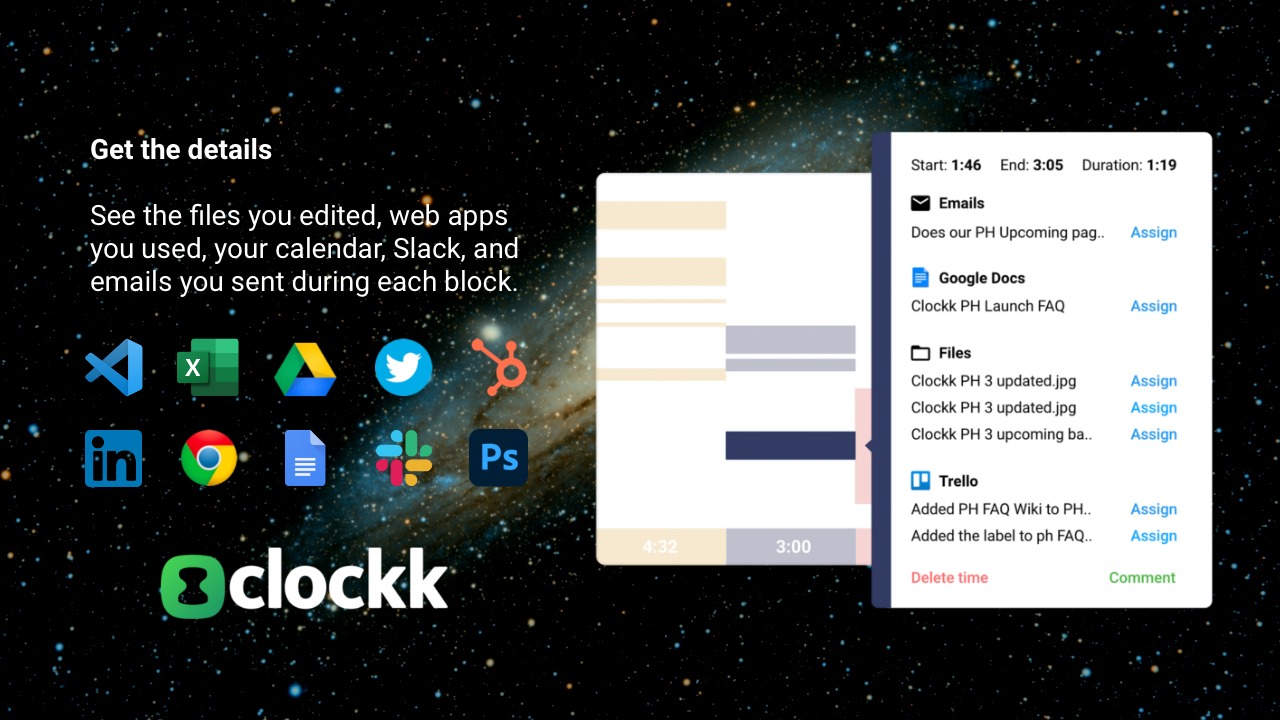 Clockk is about helping you remember your day. Each block shows your work. You'll bill fairly and accurately.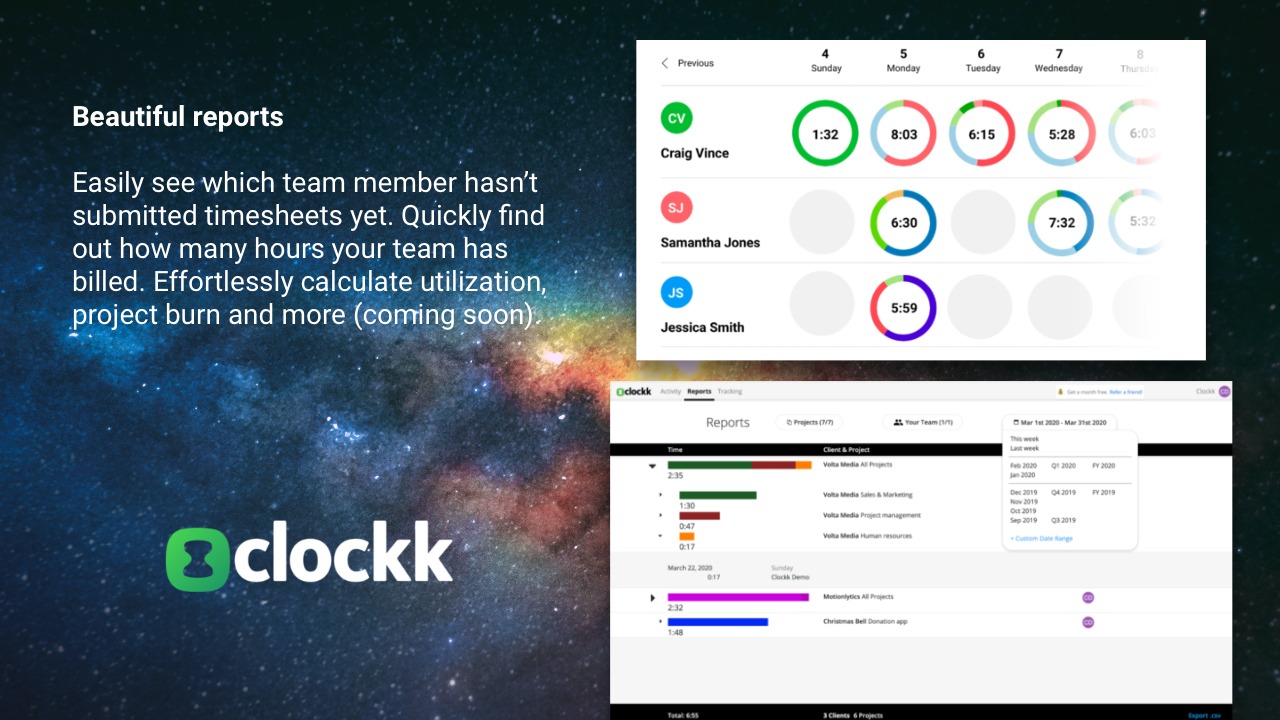 The best reports are fast and helpful. Clockk focuses on reporting the details that matter to running your business.
Deal terms & conditions
Lifetime access to Clockk – AI-powered time tracking Plan

You must redeem your code(s) within 60 days of purchase

All future Clockk – AI-powered time tracking Plan updates
60 day money-back guarantee. Try it out for 2 months to make sure it's right for you!