The best strategy for building an organic B2B outreach system on LinkedIn
Using LinkedIn to find potential customers for B2B marketing is a tempting idea.
But sending random connection requests and generic messages will gain you the wrong kind of attention (a la Joe Exotic).
You need a strategy that builds your reputation while enticing target customers to learn more about your services.
Time to shape up and ship out with LinkedIn Outreach Bootcamp.
Learn how to effectively target and connect with your ideal clients
Understand the power of proper messaging
Build a structured LinkedIn outreach campaign and use the QuAD method to develop mutually valuable relationships
Overview
LinkedIn Outreach Bootcamp is a 5-day course that teaches B2B marketers how to use LinkedIn outreach to consistently generate new clients.
LinkedIn is a great resource for expanding client lists, but you need a tried-and-true method for finding the best potential matches.
Learn how to build a targeted outreach list using the Money-Client Matrix outlined in the bootcamp.
Then, you'll be introduced to the Boolean Hack that'll get you big outreach results with relatively little effort.
By the end of the program, you'll know who your big fish are, and how to catch them.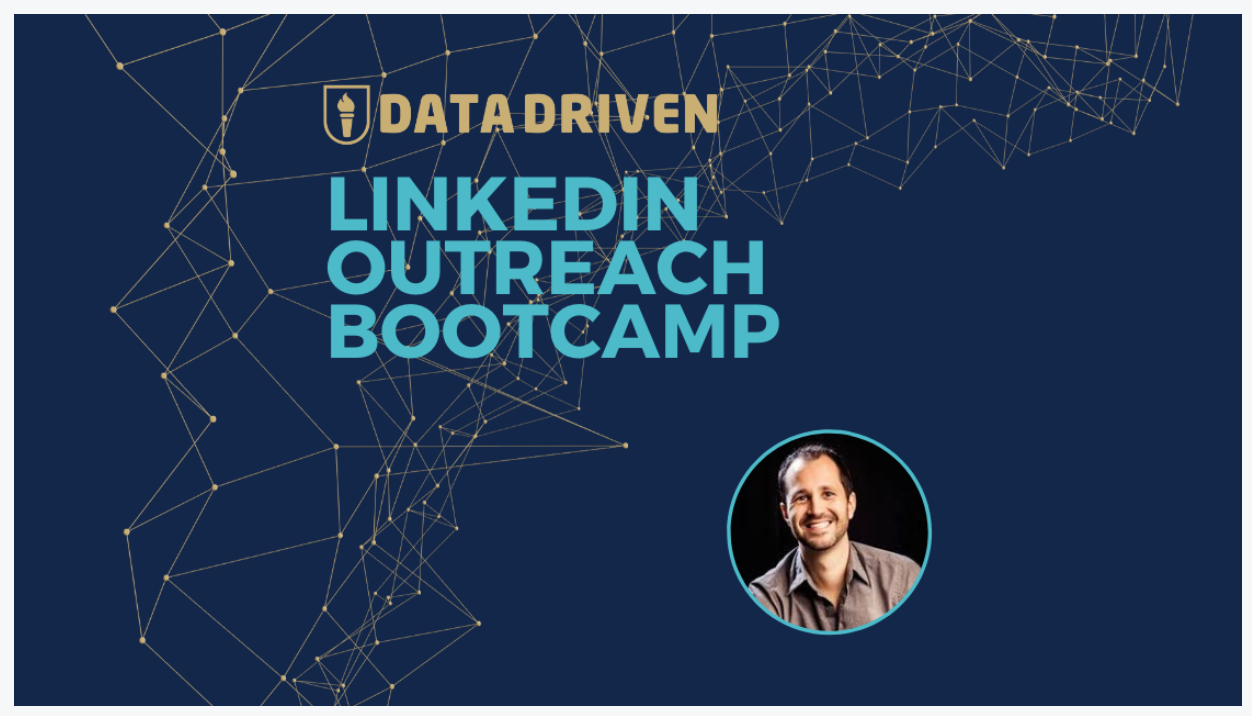 Discover how to target and connect with new clients on LinkedIn with a vetted outreach program!
Getting the attention of your target is only half the battle.
Now you've got to build a relationship via messaging (your online dating strategies are not advised).
This bootcamp will break down the QuAD method, which uses messaging to build trust with prospective clients.
The method also positions you as a valued industry peer in the process, so you'll have real working relationships with potential leads.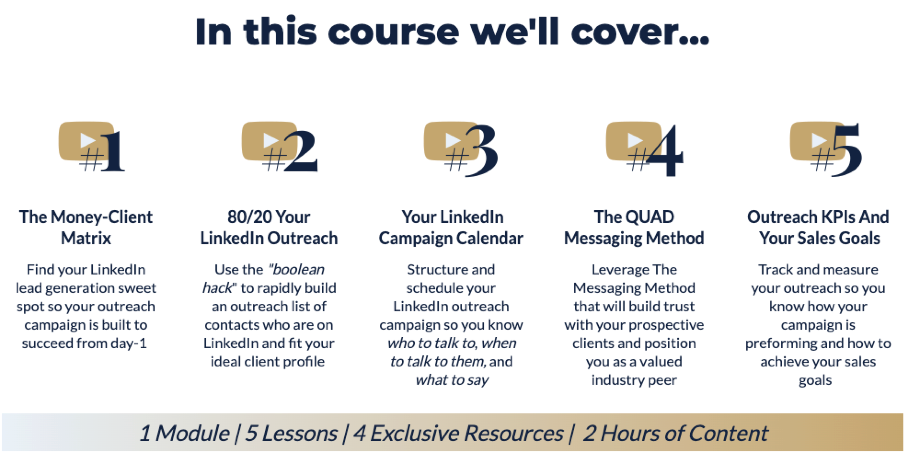 LinkedIn Outreach Bootcamp won't take up all of your free time with outreach, either.
This program will teach you how to execute a daily 30-minute outreach routine that will effectively generate leads.
You're free to use the 30-minute outreach system during your downtime at work, at home, or even when you're supposed to be vacuuming.
You'll also get an outreach calendar template, which provides a daily plan for implementing your new strategies in a structured manner.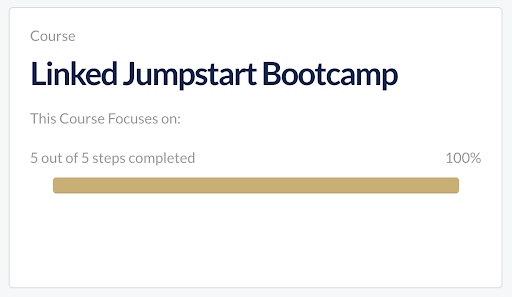 Once you complete the course, you'll be able to generate more high-quality leads in just 30 minutes a day!
The bootcamp provides a complete overview of how to create, manage, and grow a LinkedIn Sales pipeline, as well as how to predict campaign results and set goals.
Additional resources make it easy to stay on track after you complete the course, including an Outreach Journey Map and Lead Gen KPI Tracking Spreadsheet.
This quick course has all the tools you need to turn LinkedIn into the business tool you've always wanted it to be.
LinkedIn Outreach Bootcamp gives you a detailed overview of organically building your outreach in just 5 days!
Most people aren't on LinkedIn for fun (unless you like reading job descriptions, in which case you should probably keep that to yourself).
That means there's an opportunity to put your B2B marketing skills to use with clients that need you—if you know how to game the system.
Take a week to learn how to make your outreach strategies endlessly more effective, then take just 30 minutes out of your day to execute them.
Get free access to LinkedIn Outreach Bootcamp now!
Related Blog Posts:
Deal terms & conditions
FREE lifetime access to LinkedIn Outreach Bootcamp Course

You must redeem your code within 60 days of purchase

GDPR Compliant
Get lifetime access. Just download and save within 60 days.