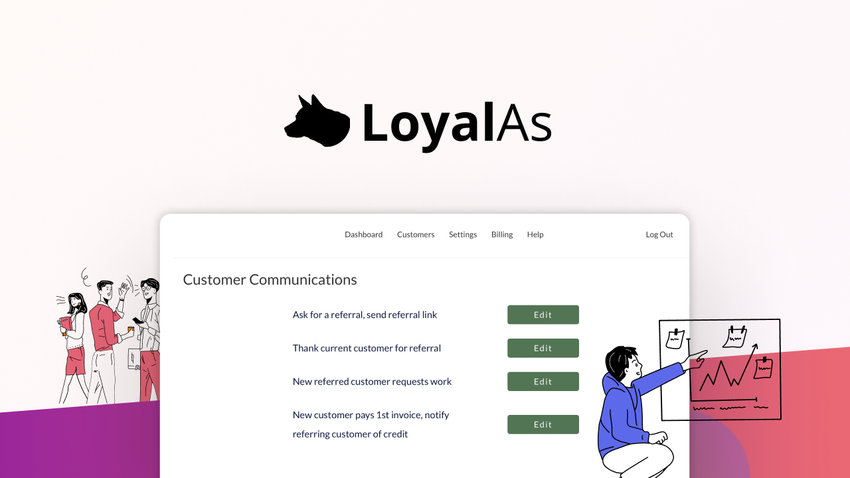 Get customers with less cost and little effort. Automate your referral program.
Get referrals with zero effort. How do you find clients for your service business?We checked, it's not easy. And it's costing you a lotof money for leads that don't convert. Get rid of hassles, wasted time and chasing leads. UseLoyalAs, fast setup, no limits.
custom referral links
automated asks for referrals
tracking of referrals received
90% of your business comes from word of mouth, and that's without having a referral program. Imagine if you did. Create your referral program in minutes (literally – we timed it)
Sync your customer list from Jobber or Quickbooks
Set credit values for the customer making a referral, and the referred customer.
Ask for a referral and sit back and see new business ring up.
That's. It.
Cool. Fast setup. And then what?
LoyalAs generates unique referral links for each of your customers
Trigger emails to share links with customers
Track referral links sent, referrals generated, and credits earned in your dashboard
Know who your champion customers are, and maybe say thanks
TL;DR
We track credits earned both by current customers and the referred customers. You set the credit amount and when and where to ap
Overview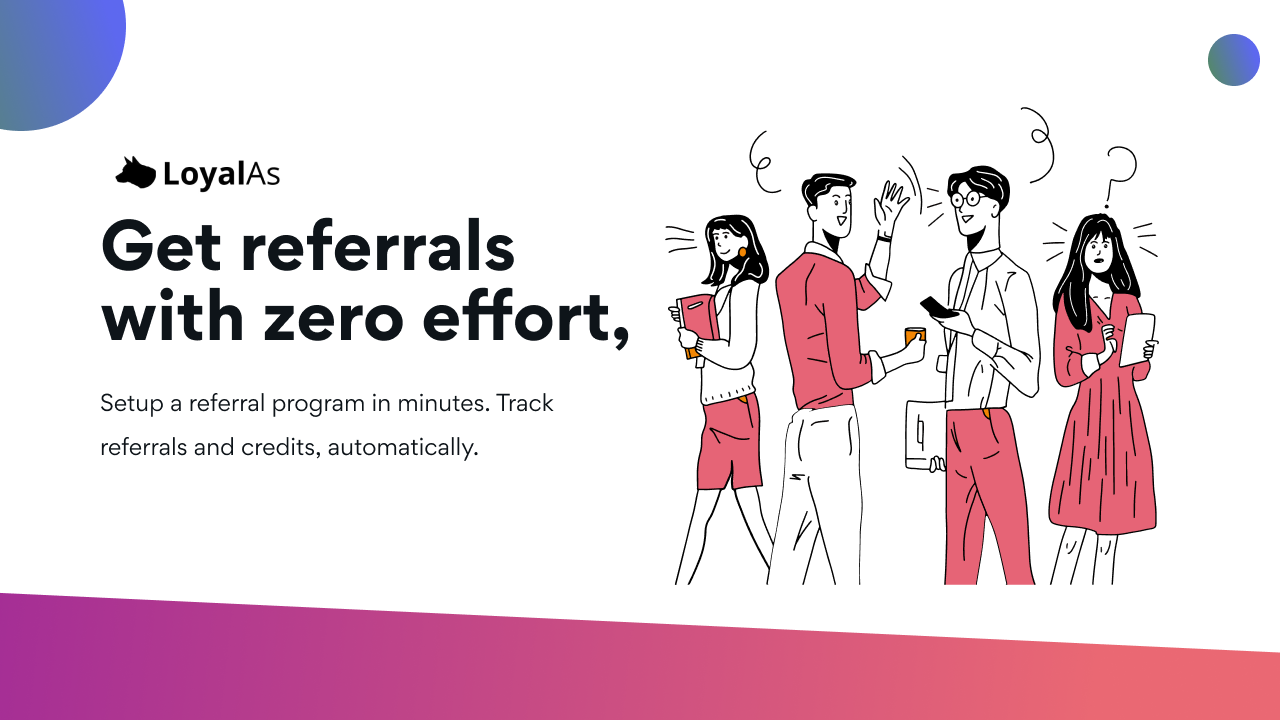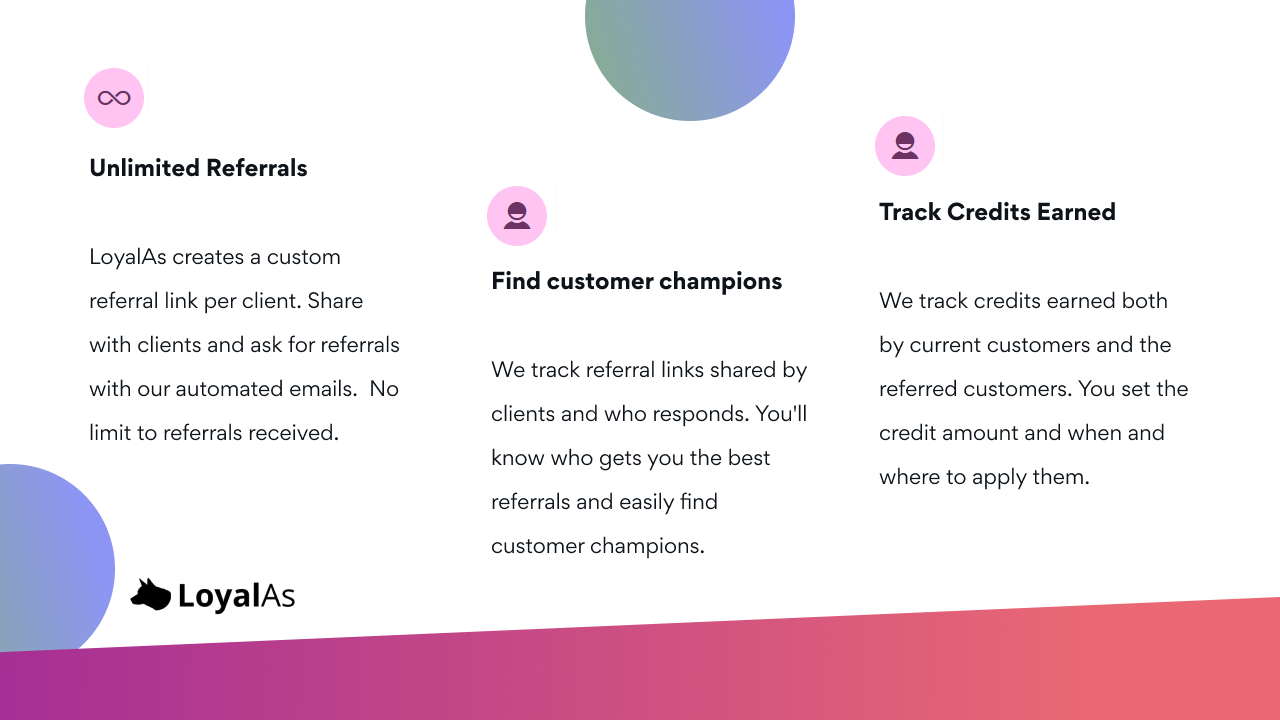 Lifetime access to LoyalAs Plan
You must redeem your code(s) within 60 days of purchase
All future LoyalAs Plan updates
Please note: This deal is not stackable
60 day money-back guarantee. Try it out for 2 months to make sure it's right for you!