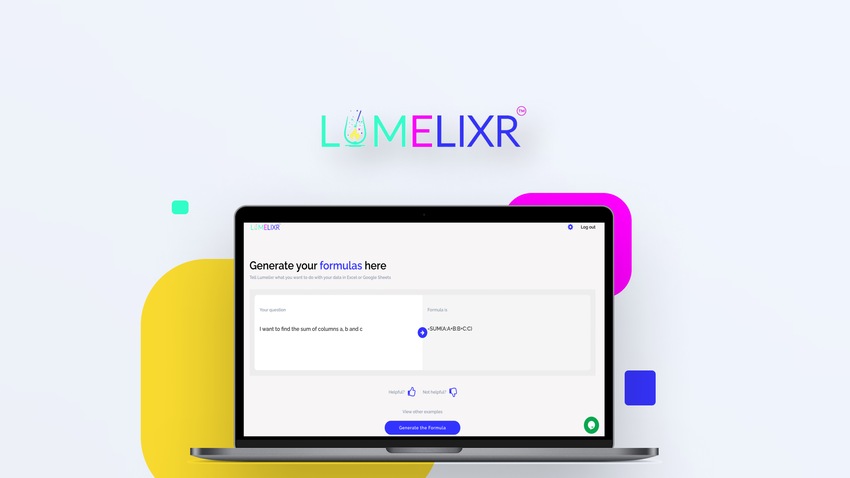 Tired of googling for formulas? Use Lumelixr.ai to become an Excel or Google Sheets pro
Tired of googling for formulas? Use
Lumelixr.ai
to
become an Excel or Google Sheet pro
.
TL;DR
Convert plain English into Excel & Google Sheet formulas in seconds
Overview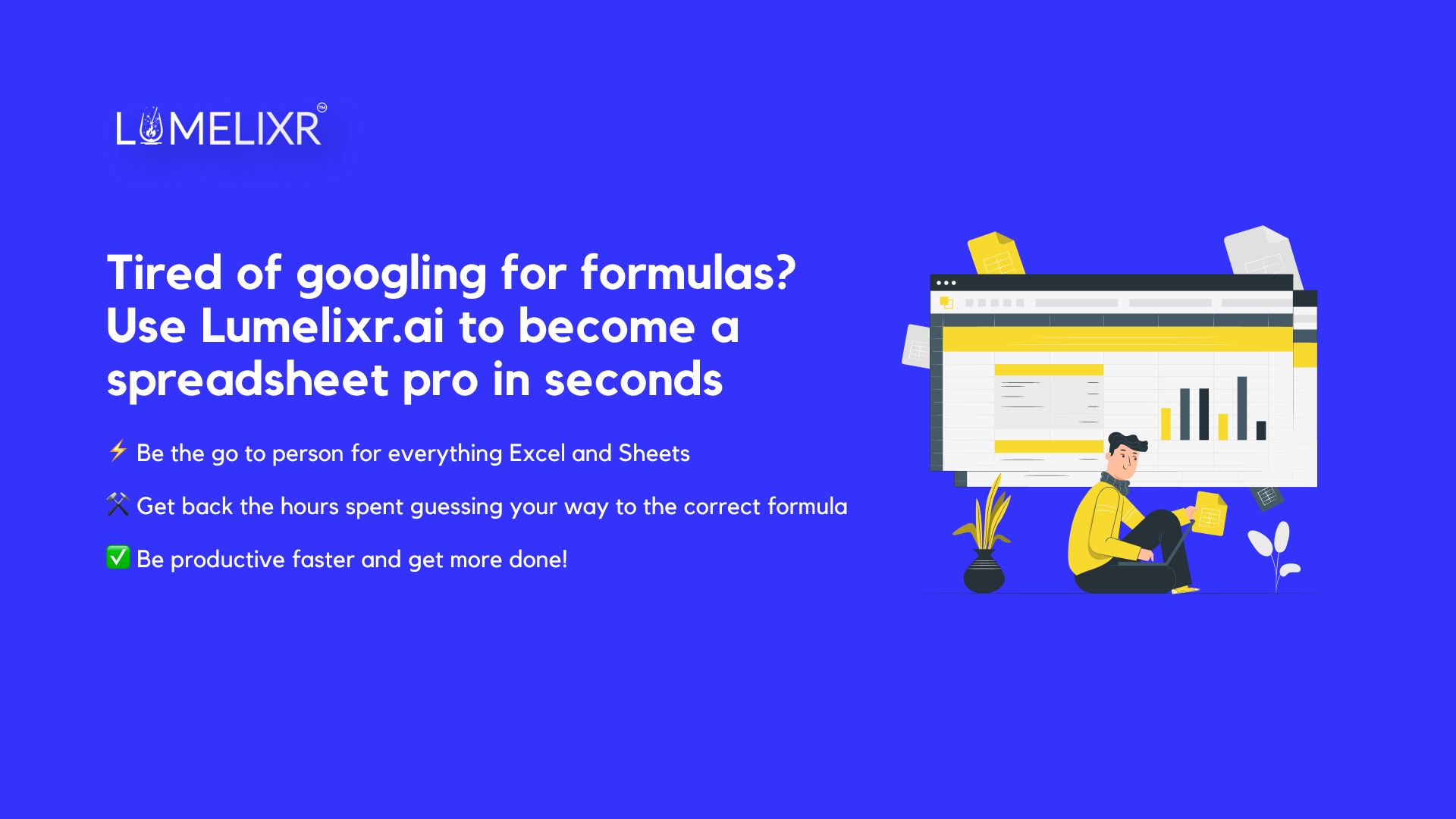 We're pros at increasing your productivity.
There are over 750 million Excel users (including you)! Yet, the formulas can be hard to remember when you're busy and need to quickly accomplish something specific in a spreadsheet.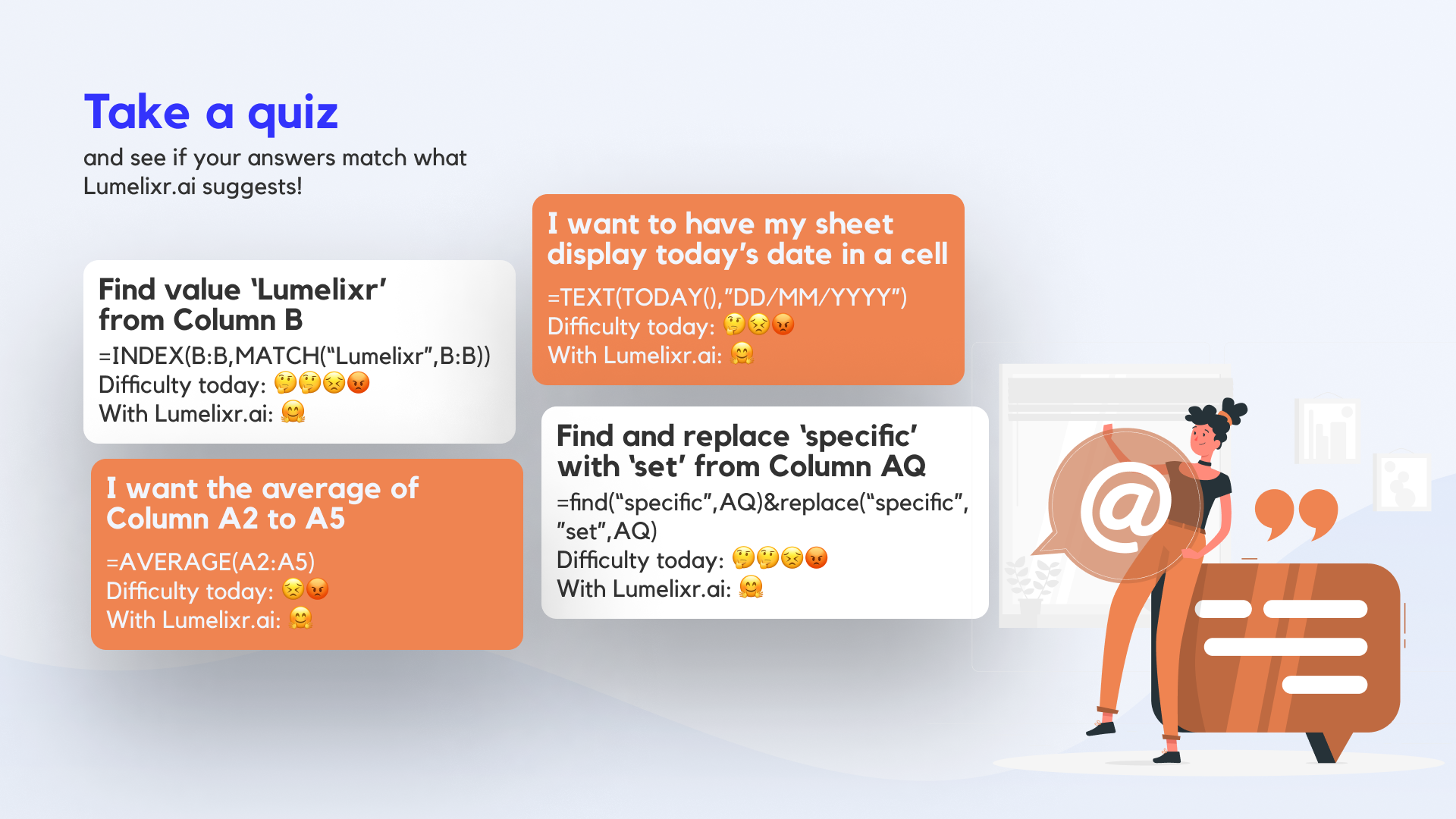 We promise it's more fun than the last pop quiz you took in school. 😉
Your time is important, so don't spend it searching for formulas or taking lengthy courses. Instead, use Lumelixr to convert plain English into Excel & Google Sheet formulas in seconds.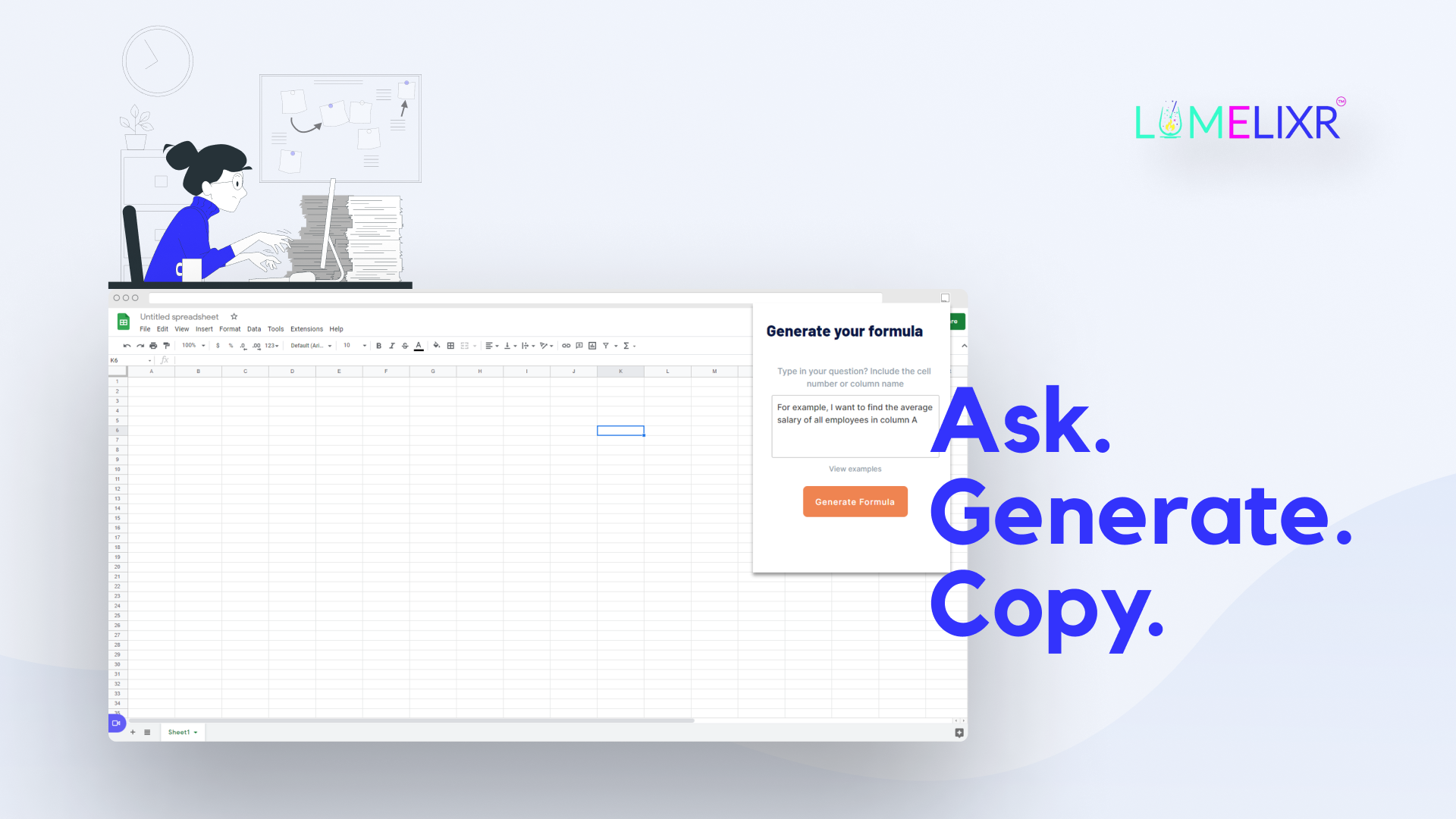 It really is that easy.
Lumelixr.ai makes generating the perfect formula easy, and with a single tap (or click). Here is how it works: (1) Type in what you want to achieve with your data (Eg: I want to find the average of cell B2 to B5). Tip: Be specific and call out the column or row. (2) Lumelixr generates a formula you can easily copy and paste into your spreadsheet.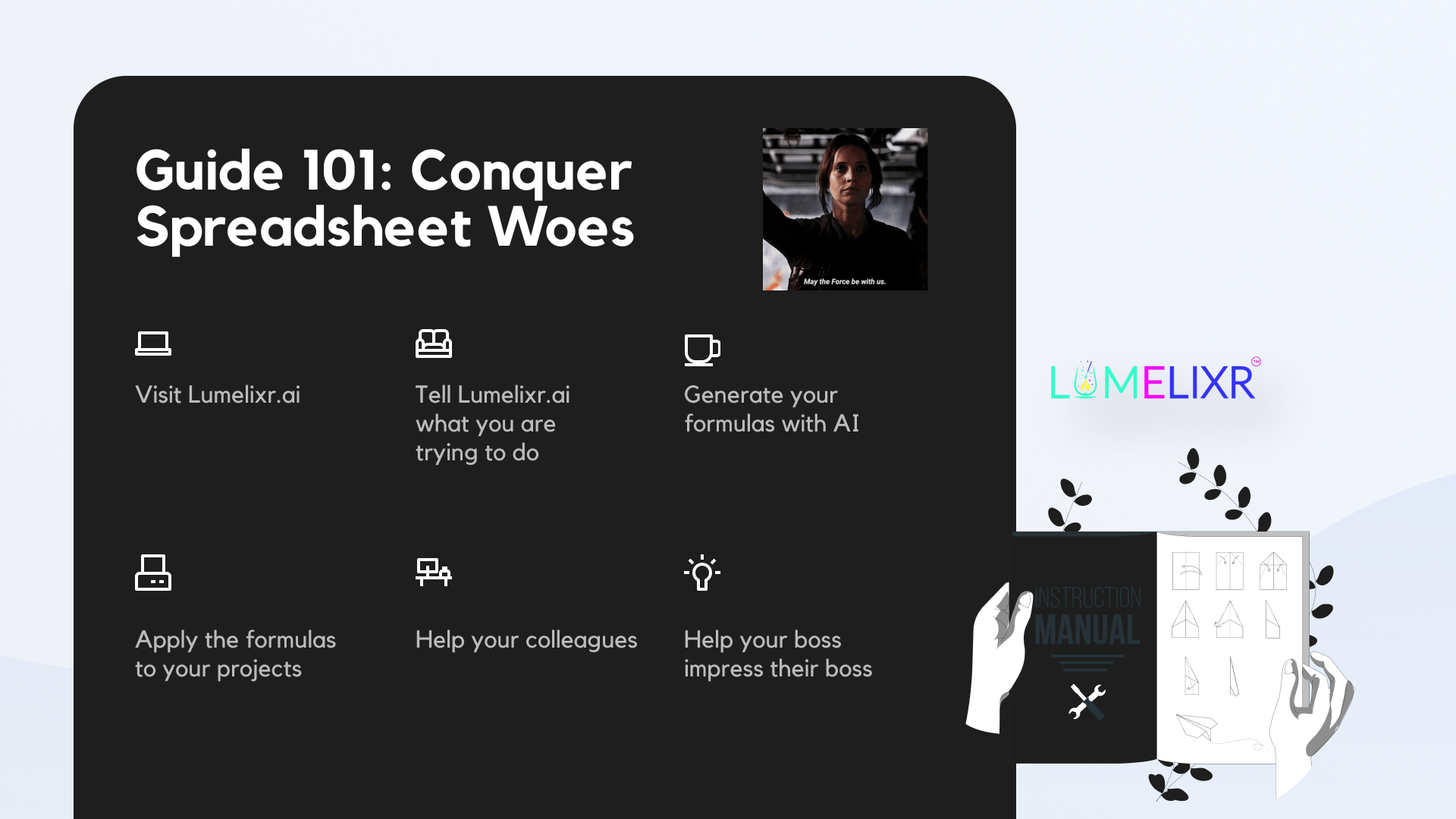 The only thing we have to fear is fear itself.
What's more, Lumelixr.ai is available as a Chrome plugin, making it available to you anytime you use Office 365 Excel or Google Sheets.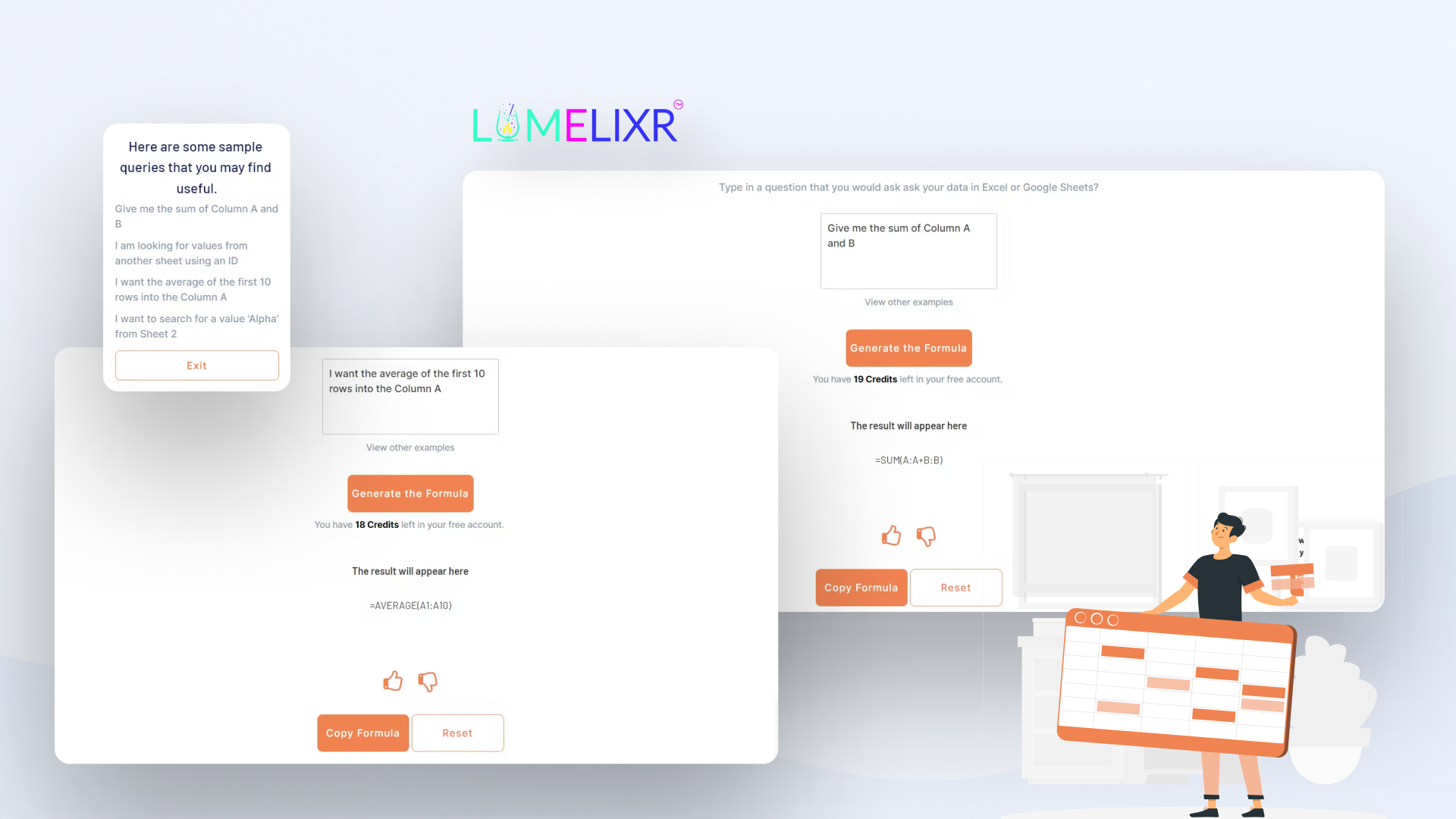 Check us out in action!
Get lifetime access to Lumelixr.ai today!
Lifetime access to Lumelixr.ai Starter Plan
You must redeem your code(s) within 60 days of purchase
All future Lumelixr.ai Starter Plan updates
Please note: This deal is not stackable
60 day money-back guarantee. Try it out for 2 months to make sure it's right for you!