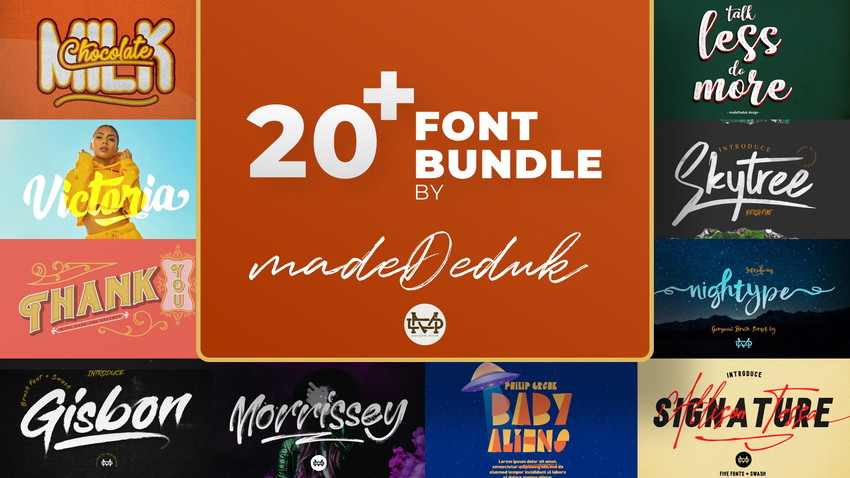 The perfect fit for your next project!
The Madededuk 20+ Font Bundle is the perfect tool for content creators, graphic designers, and influencers who want to create retro-style designs, vintage styles, and old-school styles. With over 20 fonts to choose from, you can create posters, book covers, merchandise, fashion campaigns, newsletters, branding materials, and more. The 70's style is perfect for creating nostalgic designs that will appeal to your audience. Here are just a handful of fonts in our collection. Concetta Kalvani / Signature & Serif Donatello – New Groovy script Justify I Font Packages New I Nightype Script Thrones – Classic Typeface Skytree Script Brush Font Die Hard Typeface Hamer Typeface Harley Script Pink Gladiolus
Digital download of Madededuk 20+ Font Bundle
This deal is non-refundable
Get lifetime access. Just download and save within 60 days of purchase.