100 actionable tips to improve your website on the spot. 50+ illustrations & real-life examples.
~ YOUR SHORTCUT TO A WEBSITE THAT WORKS ~
👇 See the full table of contents below 👇
This book is for you if you're:
🔹A business owner who takes care of their website themselves. You'll learn how to write better copy & how to make sure that your design doesn't kill your message.
🔹A copywriterwho wants to sharpen their skill. You'll also learn to spot bad design and discover powerful arguments to use in conversations with your clients and their designers.
🔹A web designerwho wants to design not only pretty websites but websites that convert.
💡 Among other things, you'll learn:
How to spot (and fix) vague and self-centered copy
How to structure your homepage to make your message clear
Why you should delete your Testimonials and FAQ pages
Where to place call-to-action buttons to get more people to click
What design mistakes get in the way of your message
READ BY 4000+ BUSINESS OWNERS FROM 21 COUNTRIES
⭐⭐⭐⭐⭐
"This is the first book I finish related to this topic. Totally worth it."
"There is no other book available like this one."
See more stellar reviews below 👇
Overview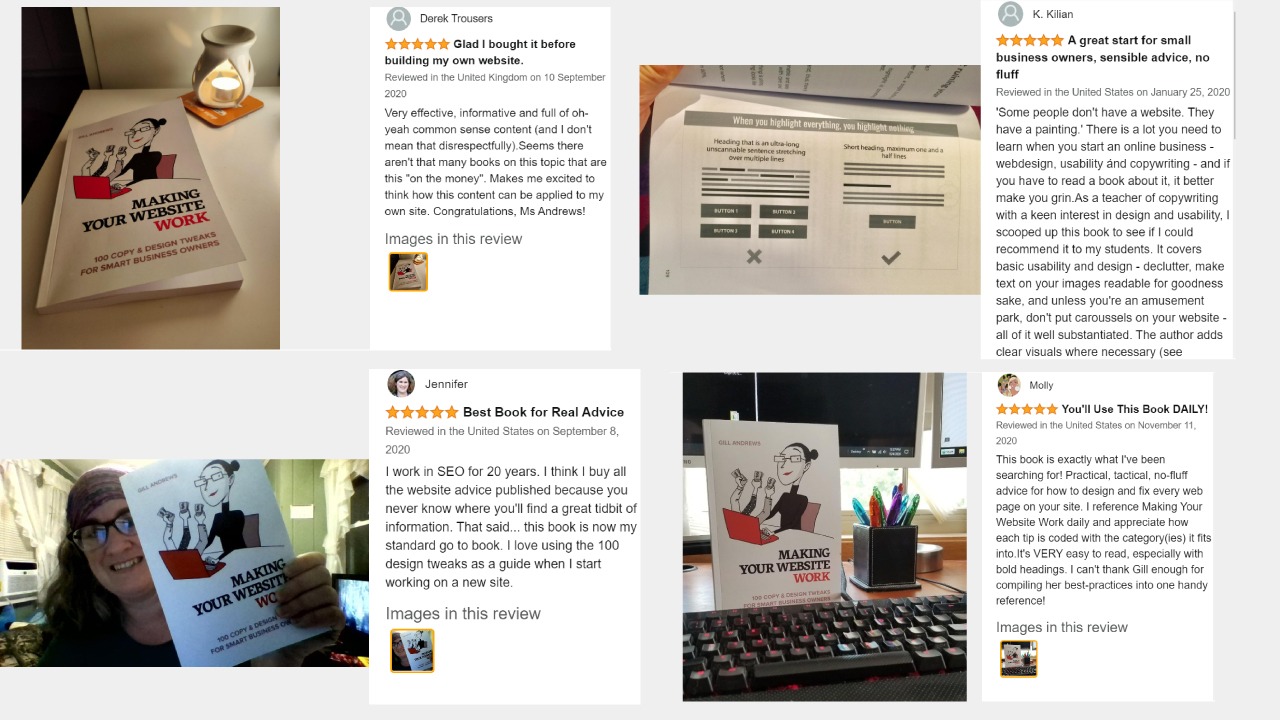 Many not only read it once but several times, dog-ear it, color-mark it, & keep it at their desks for reference.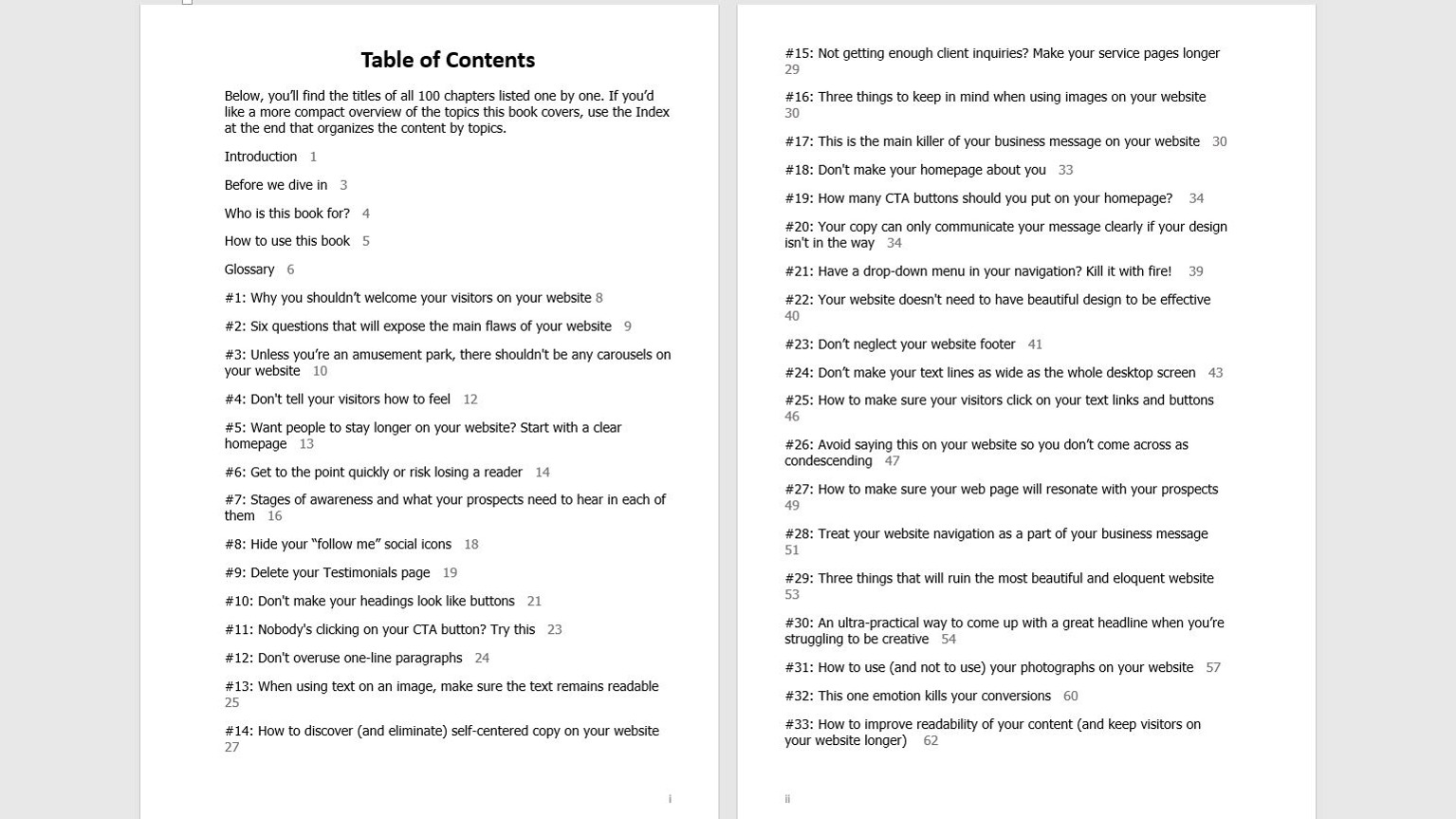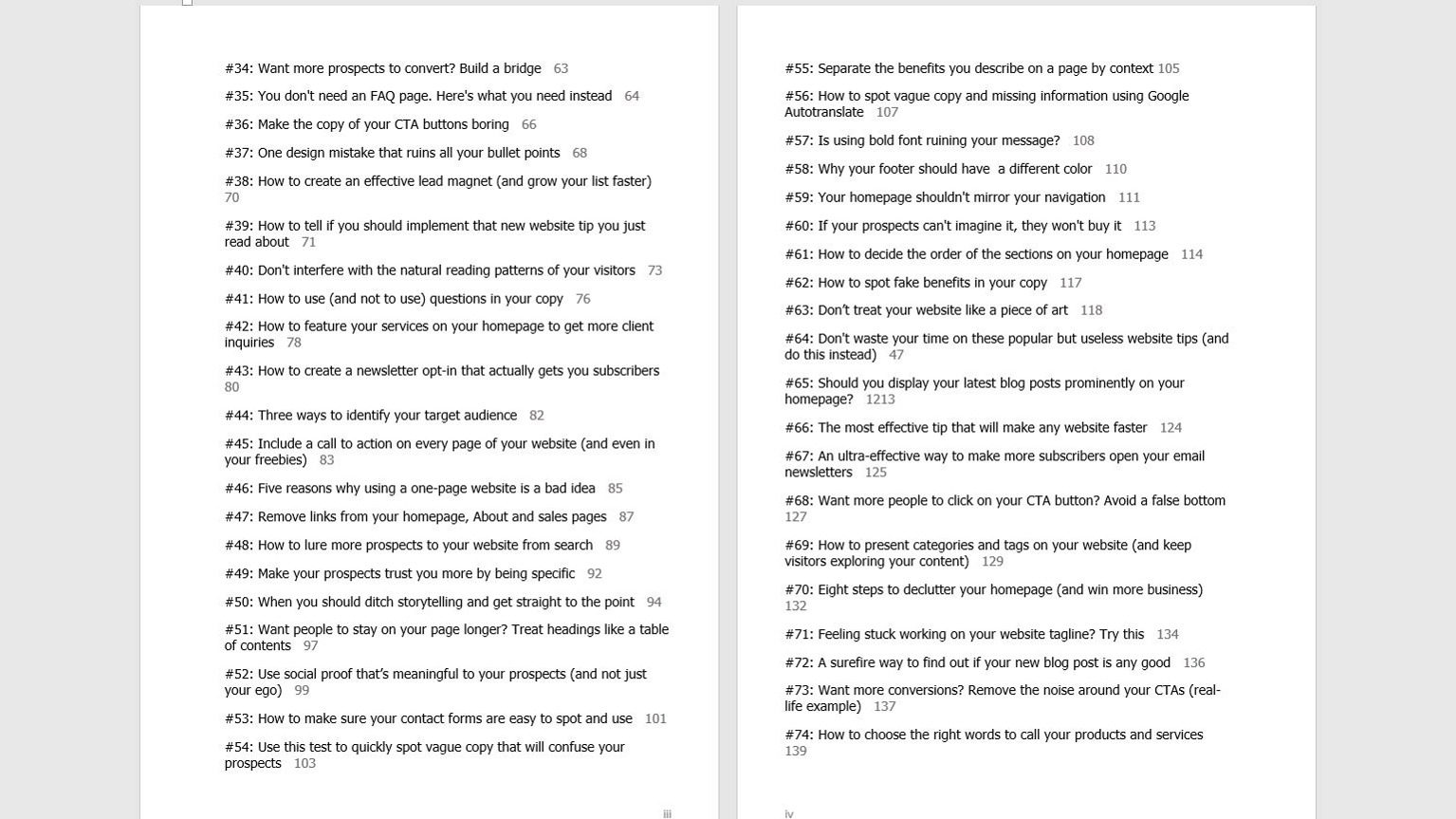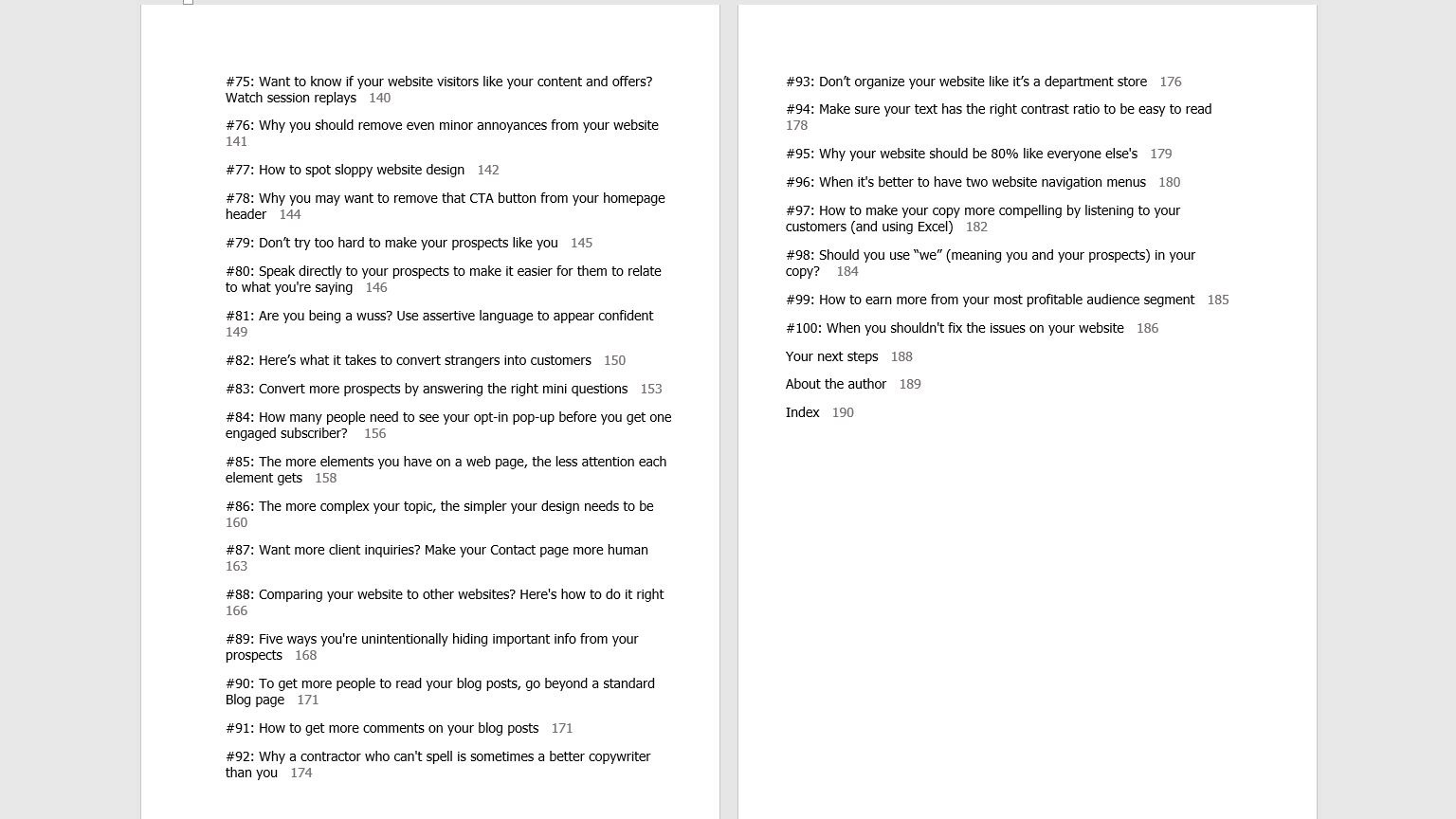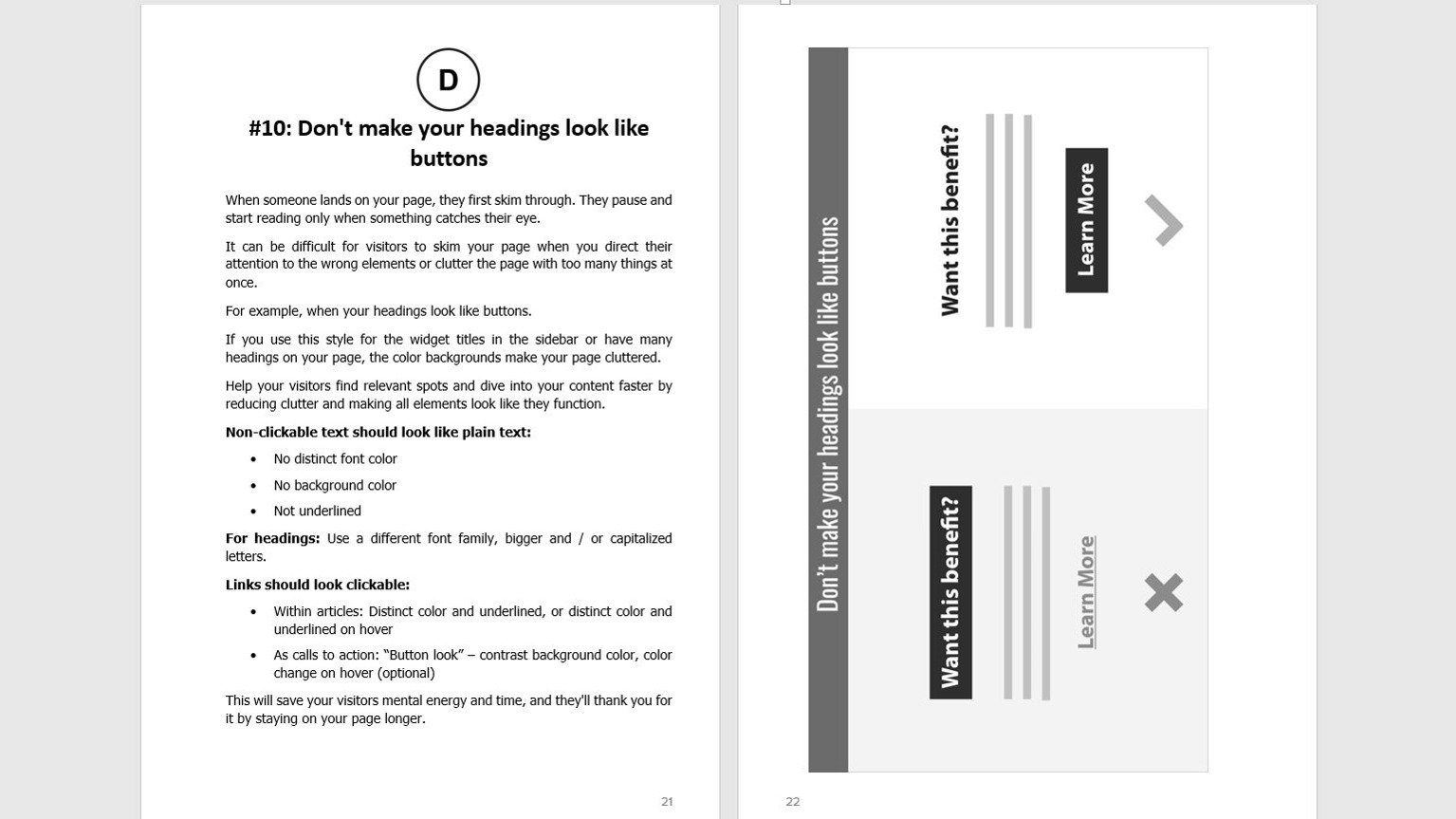 Digital download of Making Your Website Work: 100 Copy & Design Tweaks for Smart Business Owners
This deal is non-refundable
Get lifetime access. Just download and save within 60 days of purchase.