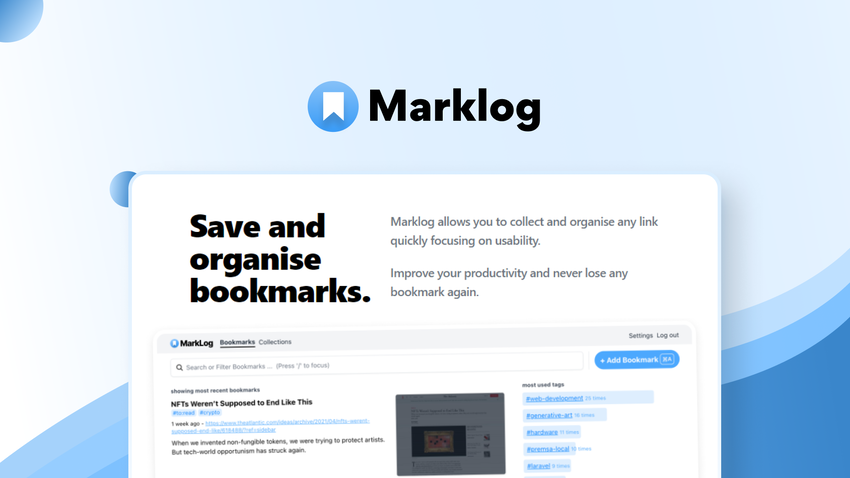 A minimalist tool to collect links and Twitter bookmarks
IntroducingMarklog!
A minimalist tool to collect links and Twitter Bookmarks.
Categorise them using our AI generated tags or add your own. Come back at any time to retrieve your content with our search engine.
Store and recover knowledge for years in an organised way. Focus on usability again and improve your productivity. Never loose a bookmark again!
Share your links with Marklog Telegram botto create bookmarks from your mobile.
Add your own Firefox, Edge, or Chrome extensions to create bookmarks from anywhere. Safari and Opera Coming soon!
All of your content is yours and only visible to you unless you specifically add them to a public collection.
Features Include:
Web version Browser extensions Telegram integration
Get access to Marklog today!
TL;DR
Browser extensions available
Overview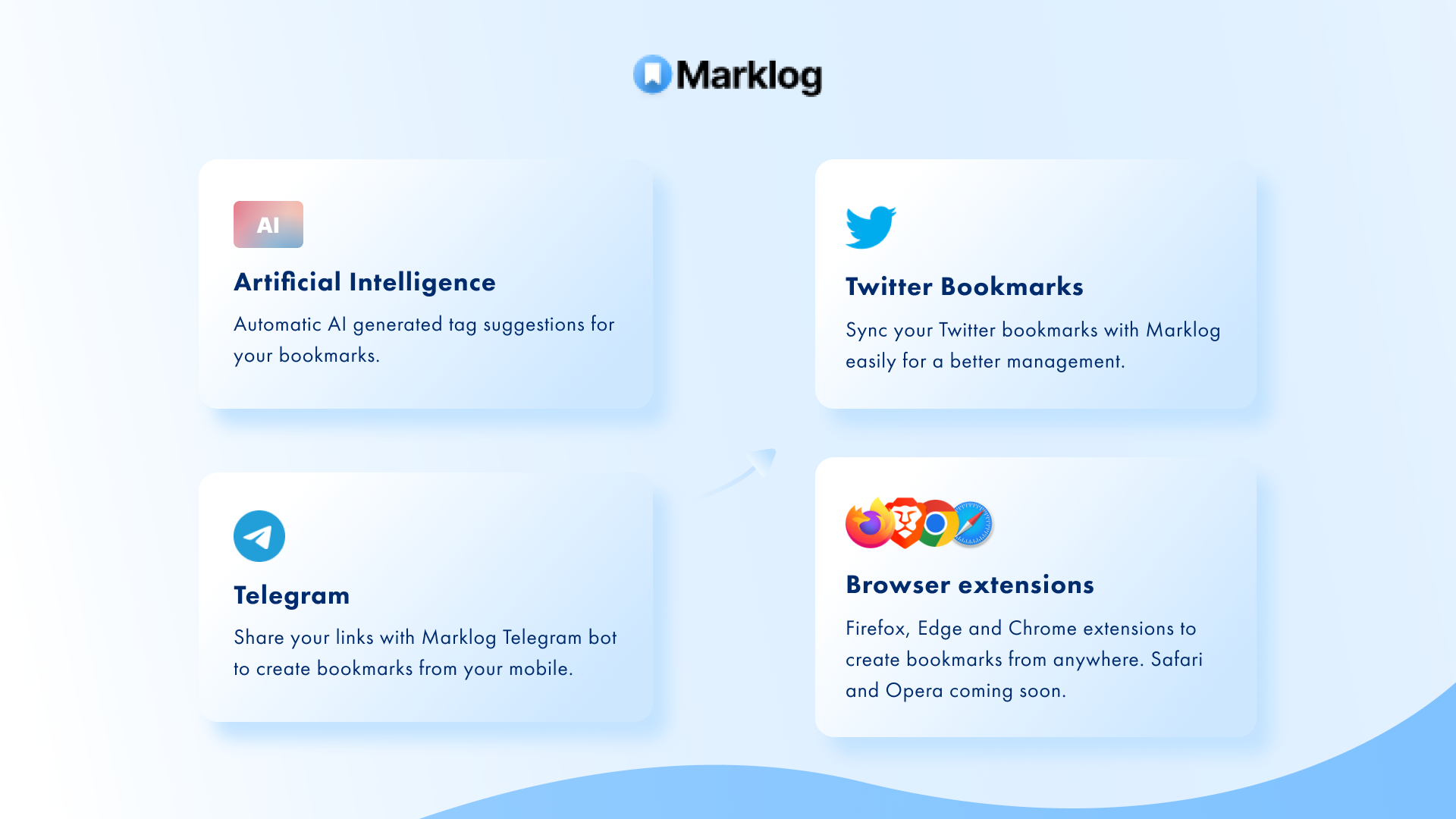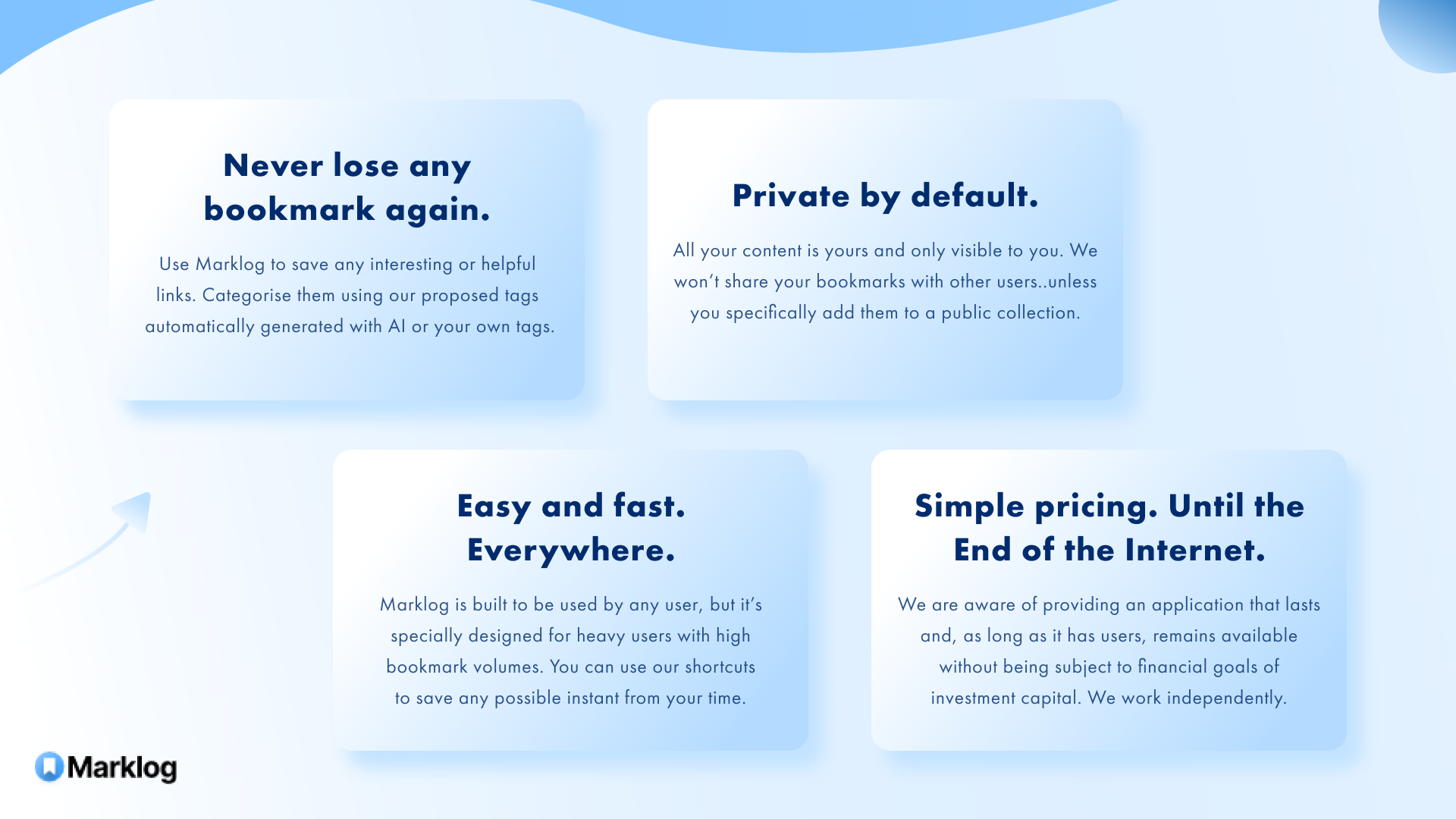 Lifetime access to Marklog Plan
You must redeem your code(s) within 60 days of purchase
All future Marklog Plan updates
Please note: This deal is not stackable
60 day money-back guarantee. Try it out for 2 months to make sure it's right for you!