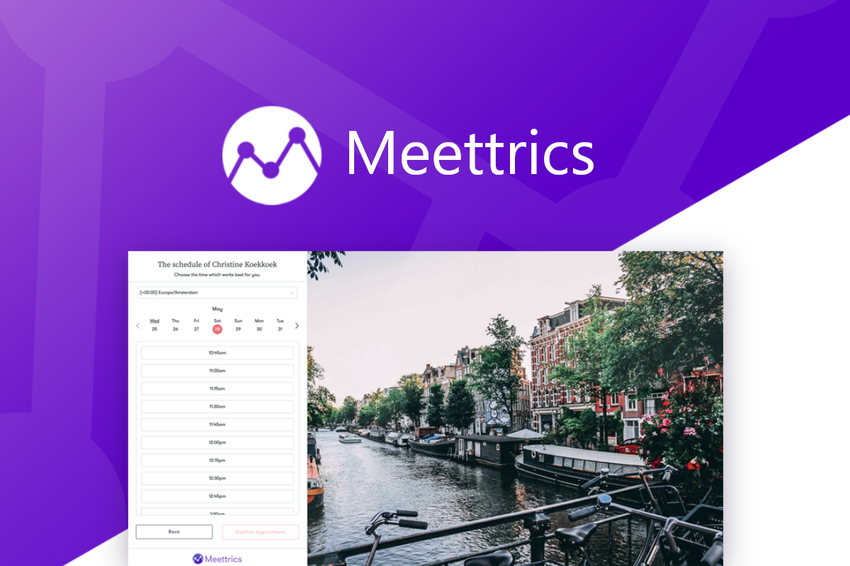 Design your own booking pages and track conversion data
Sync multiple calendars, design custom booking pages, and create personal invites with the same tool
Access visualized funnels to analyze the conversion rates of your booking pages
Overview
Meettrics helps you schedule any kind of meeting and analyze which booking pages perform best, so you can optimize your booking process.
Meettrics lets you schedule any kind of meeting during your working hours and preferred time zones. Just import all your calendars to get started!
Define the meeting length, offer the option to book ahead, and add time buffers to customize meeting templates so they always fit your schedule.
You can share your meeting template via link, email, and social media to connect with more clients, warm leads, or new talent.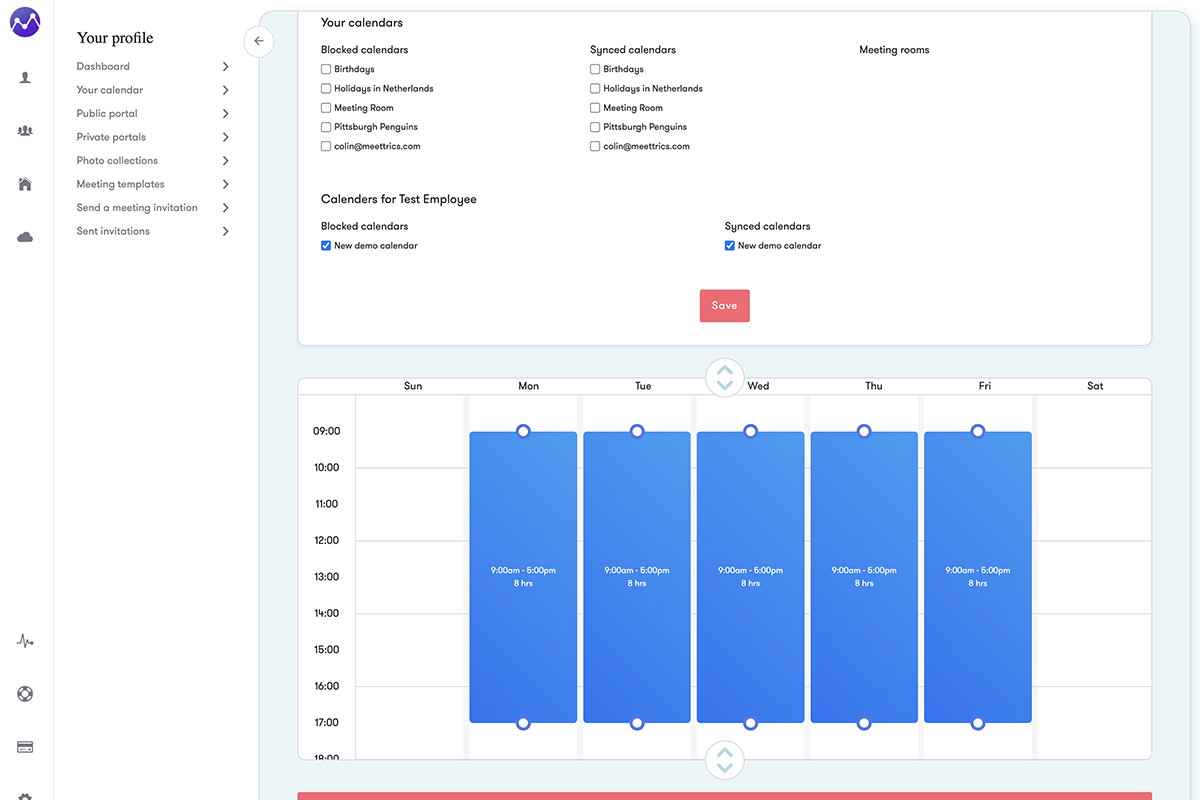 Optimize your scheduling with booking templates that are uniquely tailored to your business.
Share meeting templates with your team, or just let everyone choose from ready-made meeting types.
Your team can sync calendars and book everyone at once to schedule team or company-wide meetings.
Meettrics also lets you delegate meeting tasks to colleagues with the lightest schedule that week.
Plus, you'll be able to use an automated scheduling option that lets every team member schedule meetings in rotation.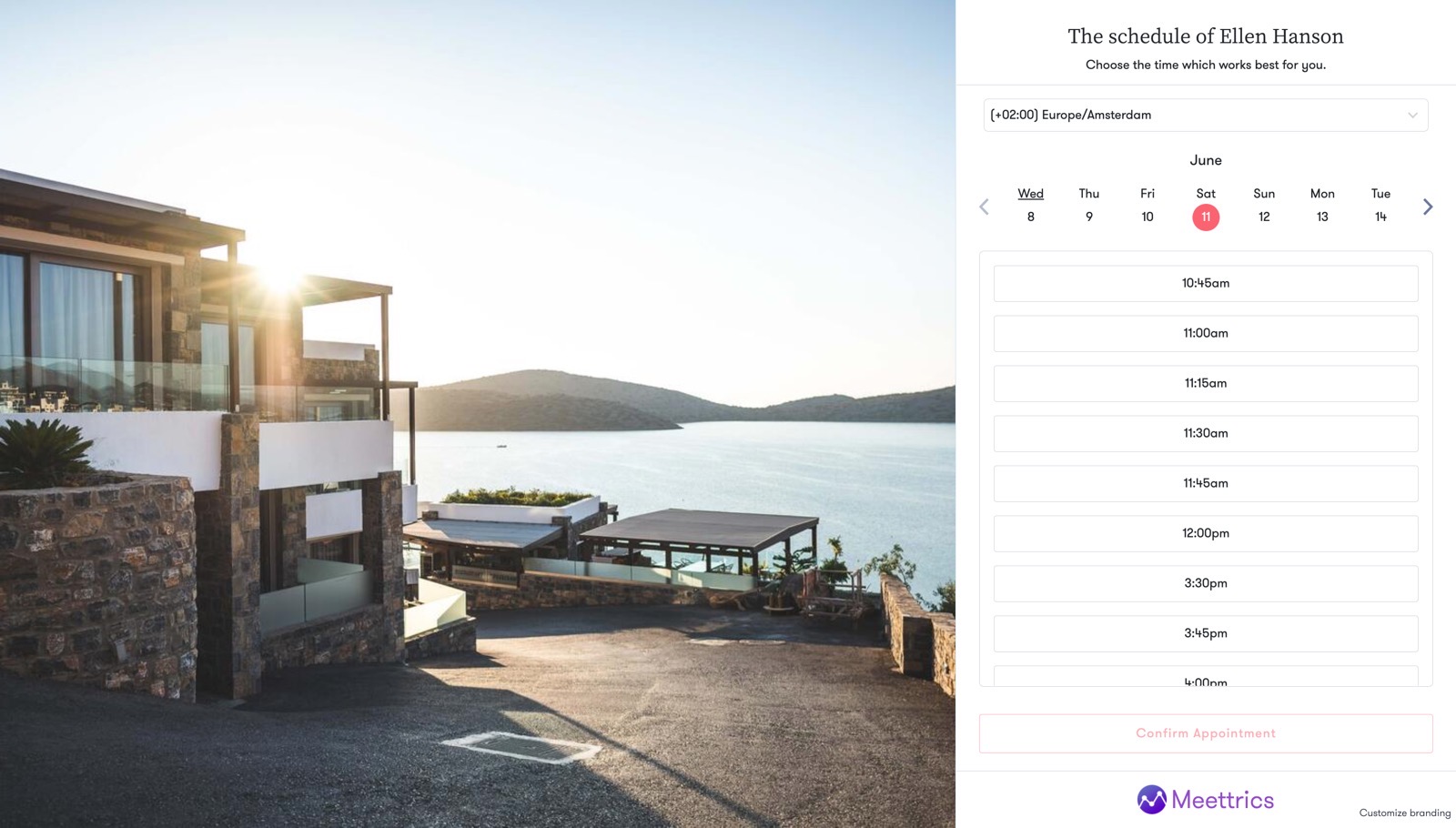 You can invite your coworkers and clients to set up meetings through your own, customized scheduling portal.
Optimizing your conversion rates starts with user experience, which is why Meettrics helps you make the best first impression.
Add photos, custom colors, and taglines to personalize your booking portal and any individual service pages.
And if you're booking sales calls, you're able to add your company logo and product info to keep your branding on point.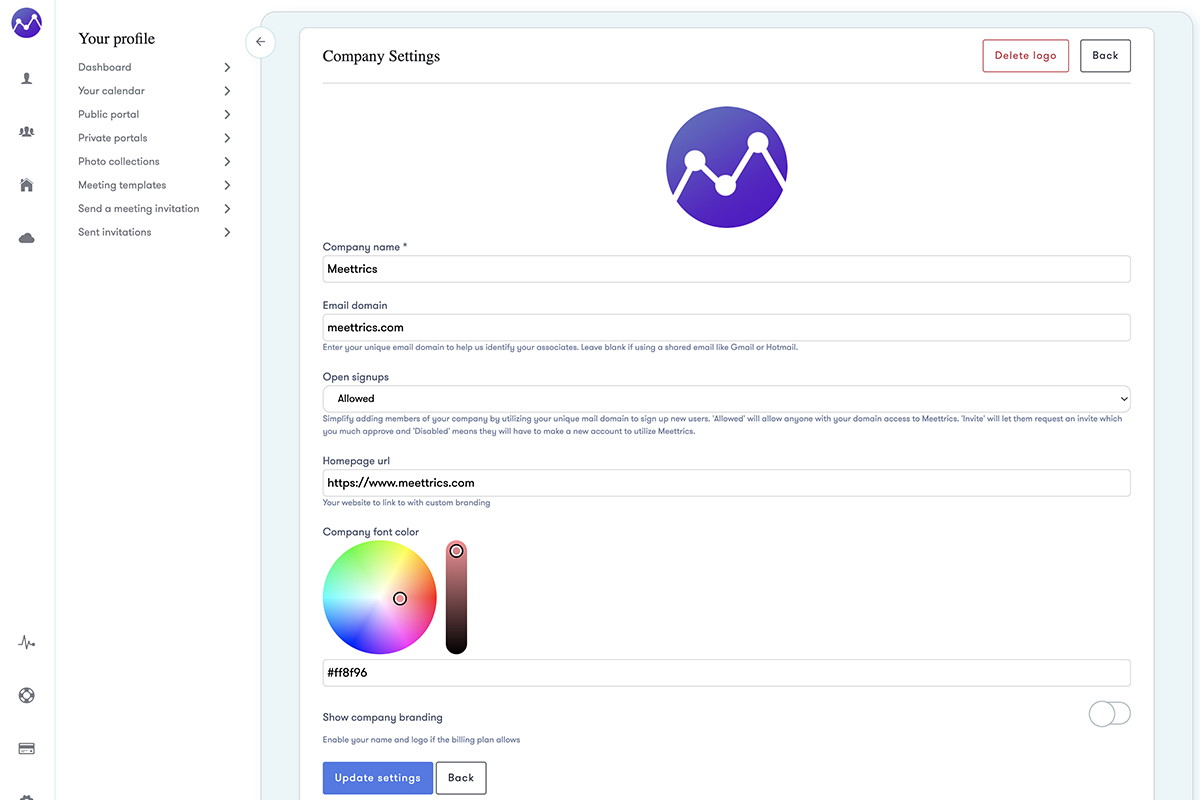 Make your booking portal as unique as your business with features like custom colors and photos.
Meettrics generates a visualized funnel to help you track conversion rates at every step of your booking process.
With this data at your fingertips, you'll be able to see which booking pages are actually converting more traffic into calls.
You can also integrate with Zapier, Google Analytics, and HubSpot to access all the data that you're tracking across your tech stack.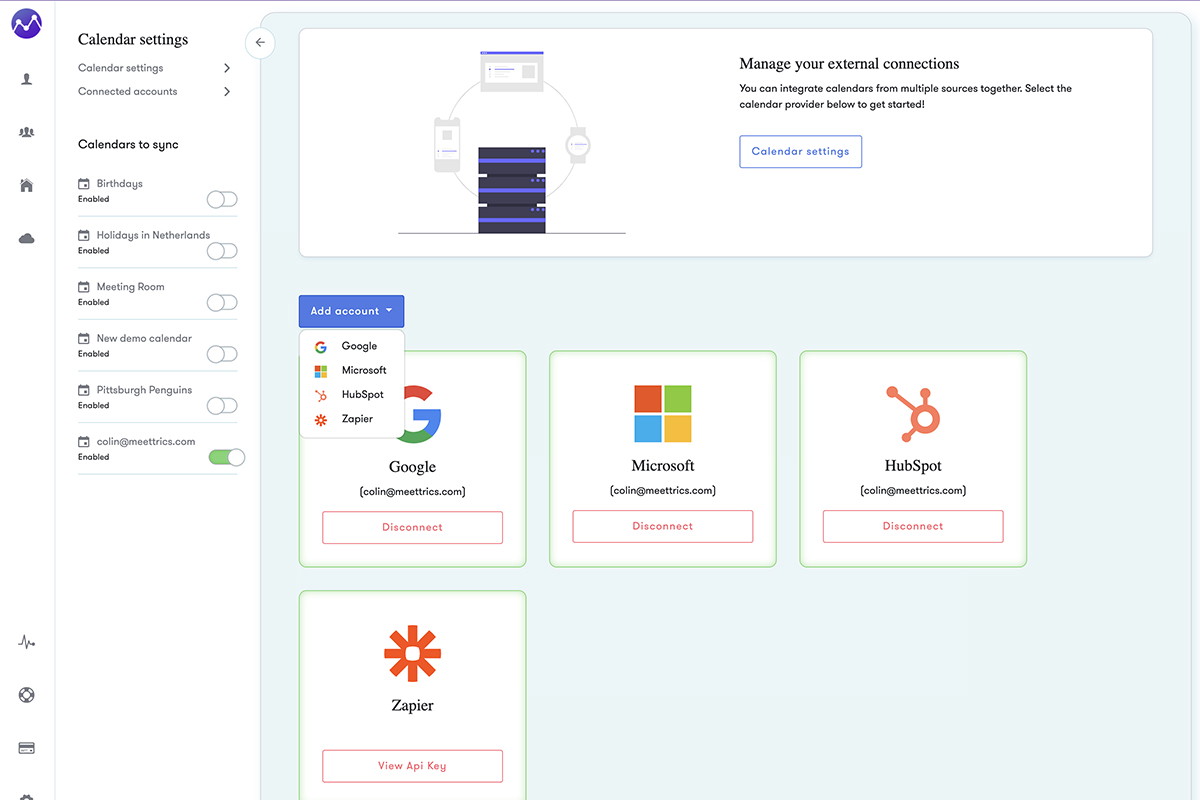 Meettrics integrates with Google Analytics, Microsoft Outlook, and Zapier so you can leverage all the tools in your stack.
You work hard to land new leads, but sending them to some random booking site is sure to drive them away. ("Yes, I know it takes forever to load. No, I can't fix it.")
With Meettrics, you're able to design your own booking portal and sync your team's calendars to make scheduling a success.
Book more calls that matter.
Get lifetime access to Meettrics today!
Deal terms & conditions
Lifetime access to Meettrics

All future Business Professional Plan updates

No codes, no stacking—just choose the plan that's right for you

You must activate your license within 60 days of purchase

Ability to upgrade or downgrade between 3 license tiers

GDPR compliant

Note: users must have a Google or Microsoft email to complete registration
60 day money-back guarantee. Try it out for 2 months to make sure it's right for you!
Features included in all plans
Google Analytics integration

Photo collections

Group scheduling: round robin, availability, or group scheduling options

Meeting invitations

Customizable URLs: create custom slugs

Basic analytics

Advanced analytics

Embed and sharing options