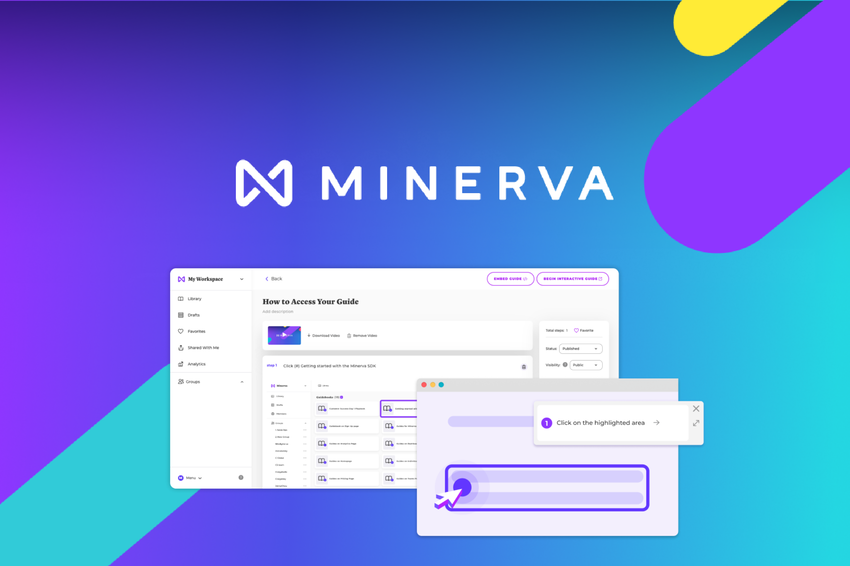 Easily generate support docs for SaaS products based on user behavior
Easily create support docs that boost user adoption, like how-to videos, FAQs, and interactive guides
Embed your knowledge base in any SaaS platform with one line of Javascript to retain users and streamline internal workflows
Overview
Minerva makes it easier than ever to create a self-serve knowledge base users can access directly within your SaaS product.
Minerva helps you develop knowledge bases complete with support documentation like how-to videos, FAQs, and interactive guides.
You can boost onboarding and adoption of your SaaS product, as well as enhance internal communication within your team.
Once you've created your guides, simply add one line of JavaScript to your platform to embed your knowledge base and make it accessible to users.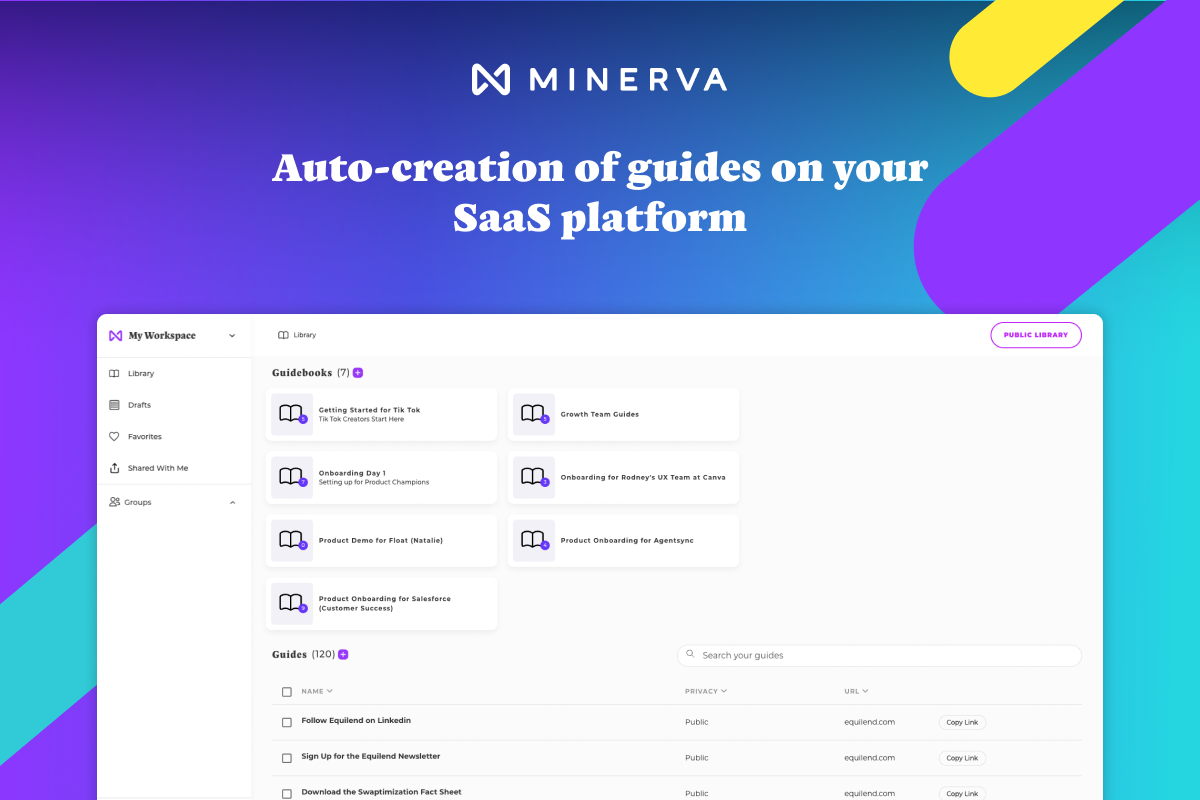 Develop an accessible knowledge base complete with guides and other educational content.
Minerva lets you embed a Launch Center into your SaaS platform, so users don't have to go off-platform to find support docs or videos.
You can display dynamic guides to different users and make any documentation available on specific pages.
And because your content is interactive and contextual, users can get the support they need at any moment.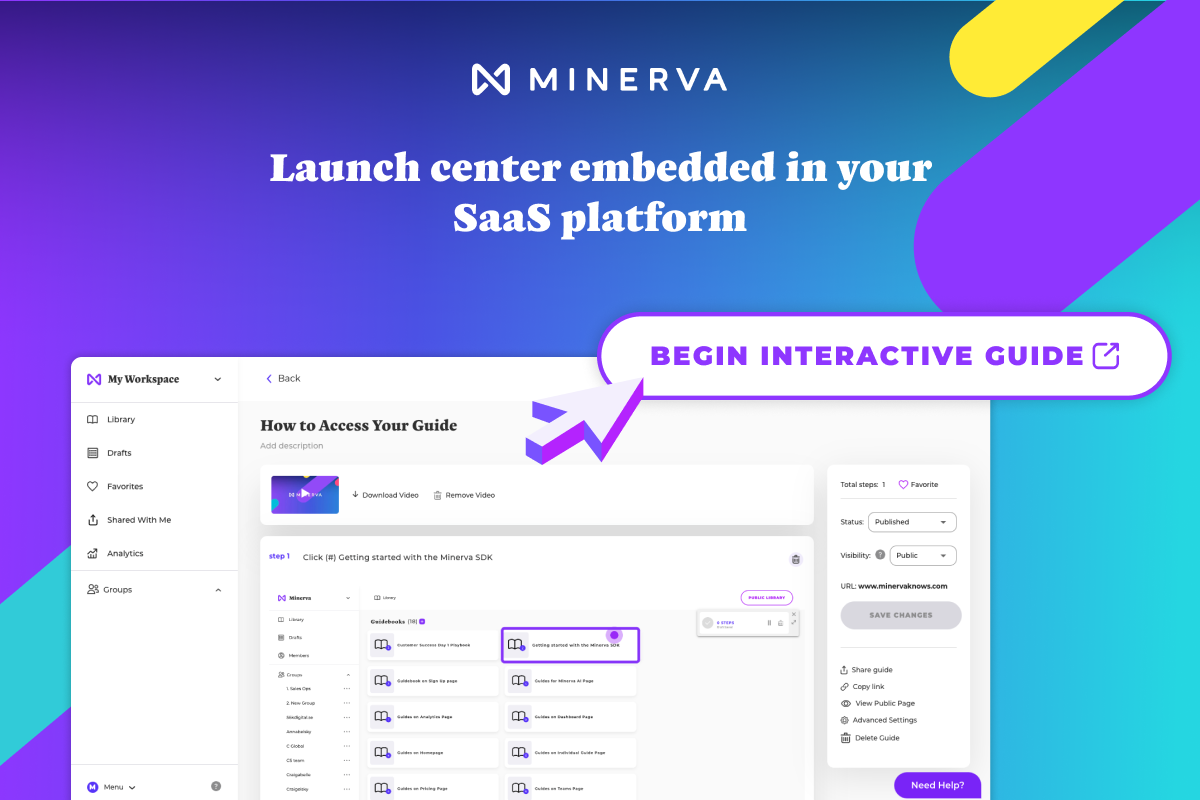 Embed guides into your SaaS platform to keep users from going off-platform to find support.
Using text-to-speech technology, Minerva automatically compiles educational videos based on static screenshots.
You can show users exactly how to resolve their issues using step-by-step text, screenshots, and videos within every guide.
Give your engineers and customer success teams a break with this AI-powered platform that can even create interactive product demos and walkthroughs!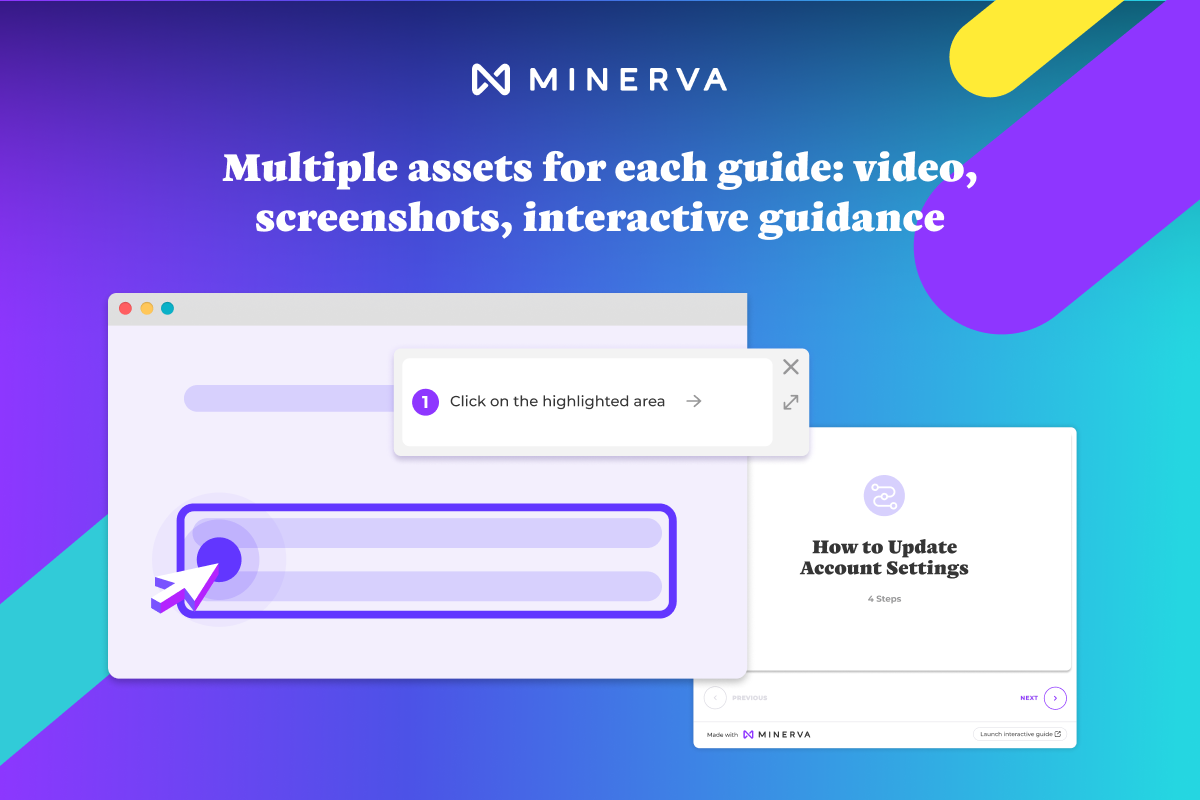 Enhance guides with step-by-step videos compiled automatically from static screenshots.
Minerva can significantly reduce churn rate and boost net dollar retention by delivering timely, self-serve documentation.
Plus, this tool is built to help organizations work smarter, not harder. Just invite your team or clients to curate and organize guides that capture workflows.
You'll also be able to integrate with solutions like Salesforce, WordPress, Jira, and Asana using Minerva's browser extension.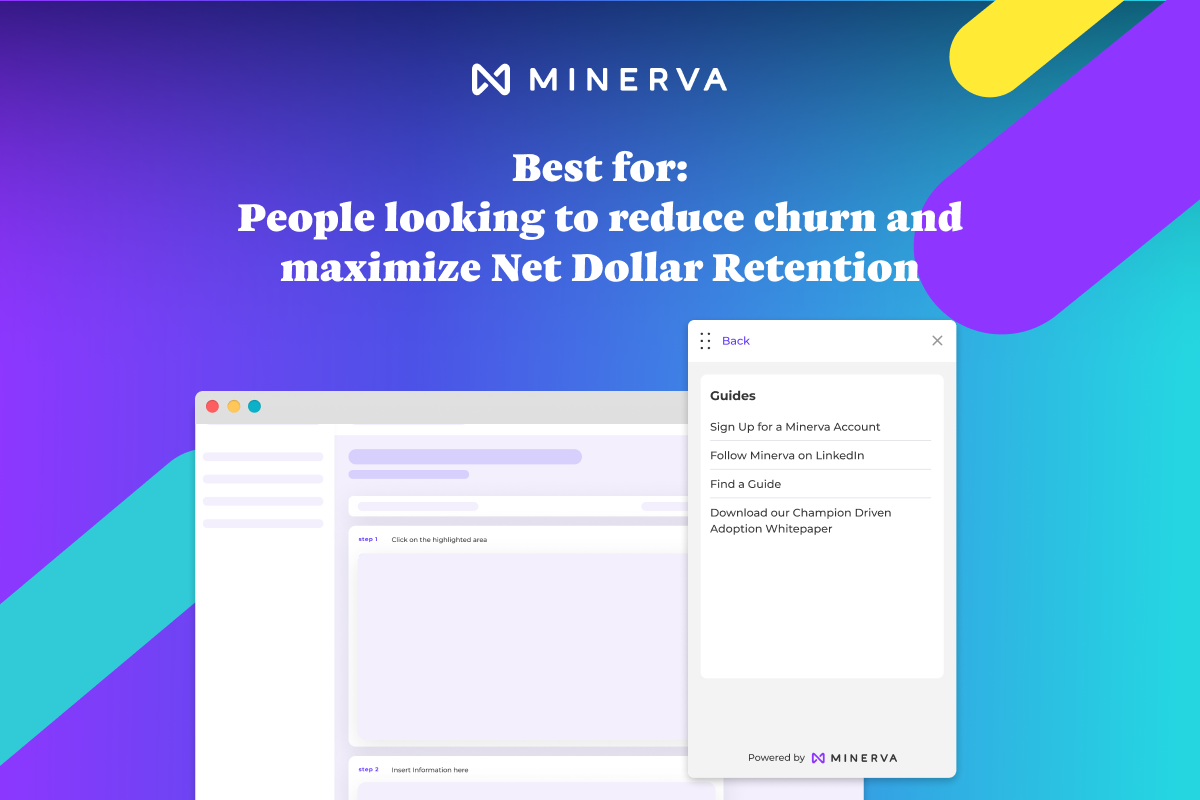 Reduce churn rate and boost net dollar retention for any SaaS product with AI-powered support docs.
It's tough to update processes when you need new onboarding tutorials after every change. ("Are we reinventing the wheel, because it feels like we're just going in circles.")
But with Minerva, you can always count on AI to generate the most up-to-date support documentation for any SaaS product.
Support more users.
Get lifetime access to Minerva today!
Deal terms & conditions
Lifetime access to Minerva

All future Individual (Tier 1) or Business (Tier 2) Plan updates

No codes, no stacking—just choose the plan that's right for you

You must activate your license within 60 days of purchase

Ability to upgrade or downgrade between 2 license tiers
60 day money-back guarantee. Try it out for 2 months to make sure it's right for you!
Features included in all plans
Screenshots and video

Guide sharing and embedding

Manage guide settings

Private guides

Chrome extension

Access to all public guides

Workspace analytics

Collaborative editing