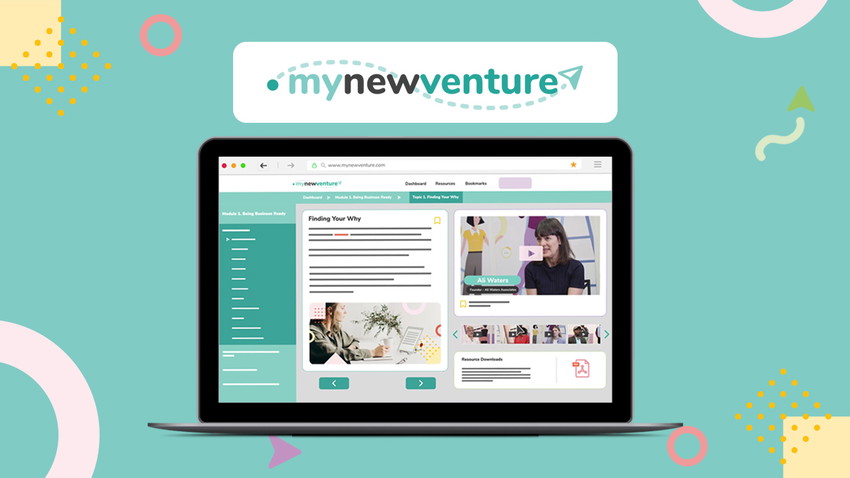 My New Venture provides a wealth of expert knowledge to enable you to start and grow your business.
Want to start your own business but don't know where to start, or are you already in business and you want to grow?
Whether you are on day 1 or 1001 of your business journey,My New Ventureis here to guide you with expert knowledge and resources all in one place.
Our team has been through the highs and lows of business. We know first-hand that owning a successful business can be overwhelming and trying to do it alone can feel even more daunting.
For those just getting started, let us guide you through those crucial early stages and avoid those common mistakes to get on the fast track to success.
Already got a business? It's time to grow!
At My New Venture, you'll find a plethora of videos and knowledge on a whopping 62 business topics. Covering everything from branding and marketing to finances and accounting, all in an accessible and understandable way to help you on to the next stage of your business journey. Learn from experienced business owners and successful entrepreneurs from a diverse range of different backgrounds and industries, through videos, downloadable guides, templates, and blogs. Are you ready to kickstart your successful business?
TL;DR
A single location with all the information you need to help you on your journey
1 Year of access to My New Venture – Premium Plan
You must redeem your code(s) within 60 days of purchase
1 Year of My New Venture – Premium Plan updates
Please note: This deal is not stackable
60 day money-back guarantee. Try it out for 2 months to make sure it's right for you!