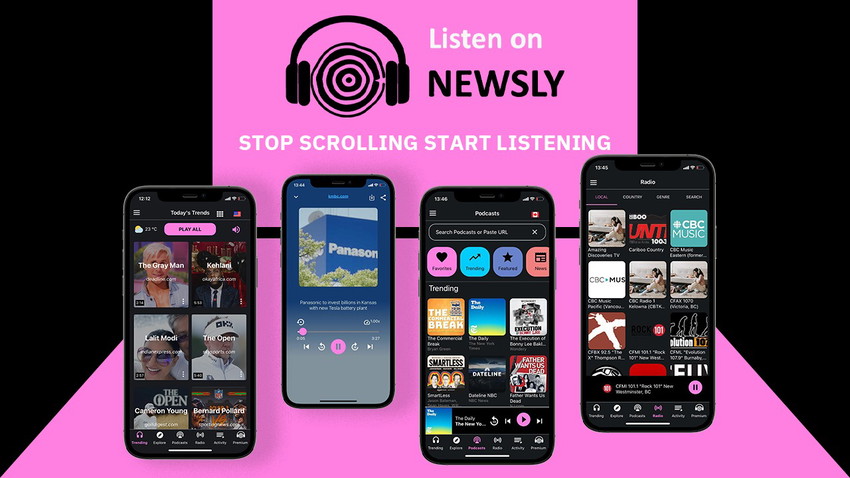 Stop Scrolling Start Listening – The entire web becomes listenable all in one place
Are you interested in receiving updates on your favorite topics, such as technology, business, and Science, in a fast, convenient way? But feel like you're spending too much time staring at a screen? If so, we have a solution for you. Just listen to the news. Newsly is an audio news and content mobile app that gathers top trending web articles 24/7 and reads them to you in a natural human voice. You can also listen to various podcasts and radio stations in one app. Do you find yourself listening to news about topics that have nothing to do with your interests? Newsly can be your privet personal newscaster! So you can only listen to what you want. Listen to US, Canada, UK, and Australia trending topics. Only interested in specific topics? With Newsly, you can create a custom playlist with articles from topics that interest you and make your playlist with any subject, such as sports entertainment and Science. Listen to content while you commute, cook, clean, fold laundry or relax. Take us on the go and listen anytime, anywhere. Control the speed of the content reader and access an article's URL if you'd like to read it instead of listening to it (or do both!) Get lifetime access to the Newsly Premium subscription.
1 Year of access to Onsite – Targeted Onsite Notifications Plan
You must redeem your code(s) within 60 days of purchase

1 Year of Onsite – Targeted Onsite Notifications Plan updates

Please note: This deal is not stackable
60 day money-back guarantee. Try it out for 2 months to make sure it's right for you!