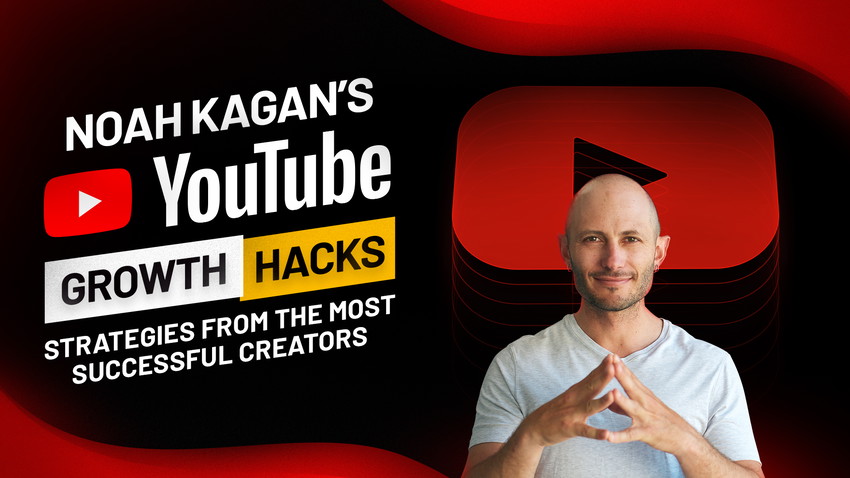 Learn (and steal) marketing strategies from top Youtubers
Despite what all the crypto influencers, makeup gurus, and ASMRtists (yes, that's a thing) may have you believe, getting BIG on YouTube ain't easy.
But with the right tactics and insight, you can work toward becoming more visible on the platform and maximizing your audience.
And who better to learn from than those who do it best?
Meet your growth guide, Noah Kagan's YouTube Growth Hacks: Strategies from the Most Successful Creators.
Discover YouTube growth strategies with real examples from expert top YouTubers
Learn tactical YouTube tips with step-by-step instructions for implementation
Get started with easy-to-follow scripts, templates, and checklists
Overview
Noah Kagan's YouTube Growth Hacks is an ebook that shows you how to boost visibility on YouTube while getting more views and conversions.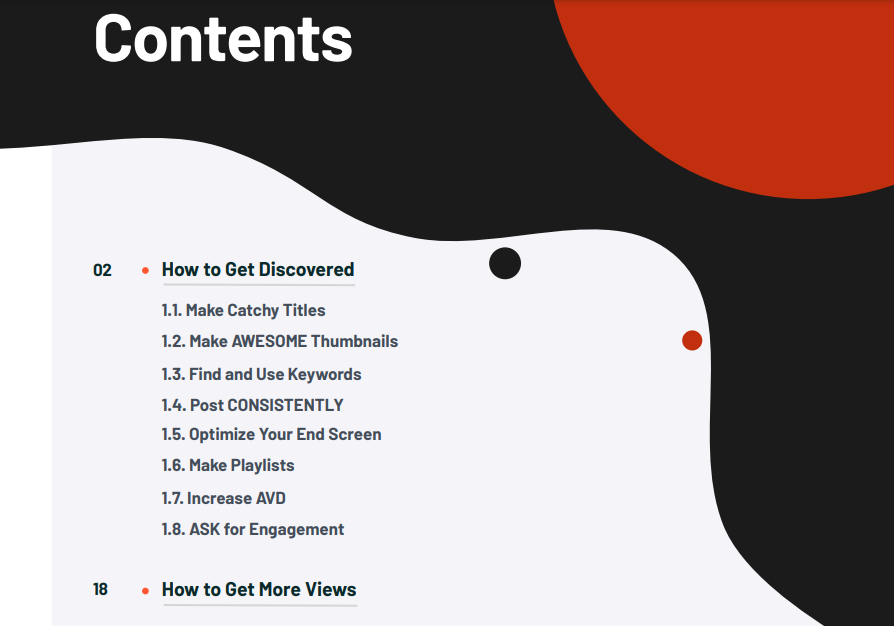 Learn everything you need to gain visibility on YouTube, increase views, and turn views into conversions!
Chief Sumo Noah Kagan has searched far and wide to find exactly what top YouTubers are doing to grow their channels.
With so many ways to market your YouTube videos, this step-by-step guide shows you which tactics actually work.
You'll come away learning how to execute 16 proven growth strategies used by today's top YouTubers to save time and start growing your channel fast.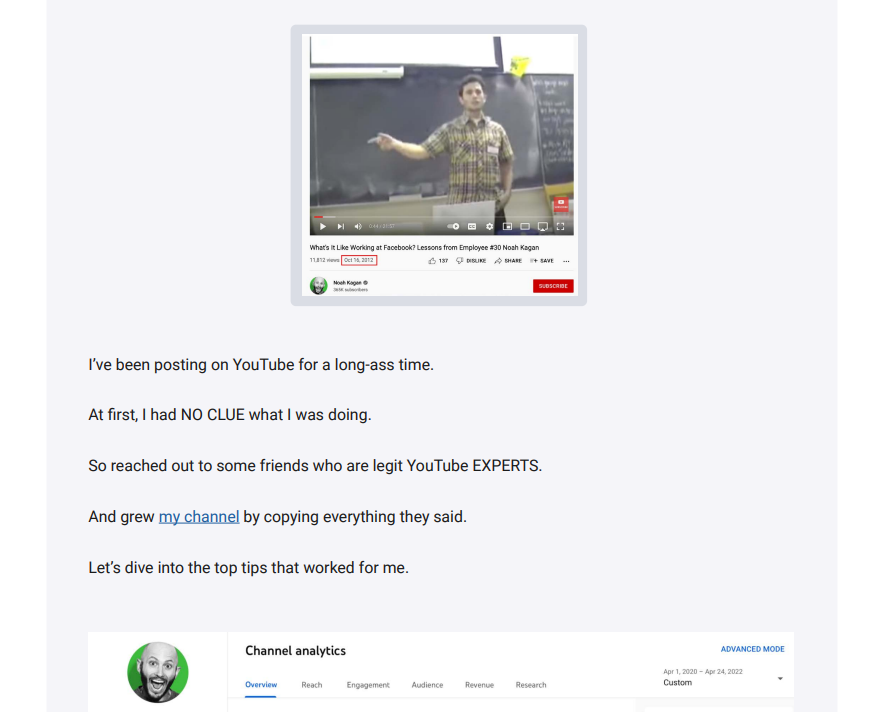 Noah opens the ebook with an exploration of how you can cut through the noise on YouTube to make it easier for your audience to discover your content.
Using examples from top YouTubers, Noah shows you how to promote engagement, find the best keywords for your channel, and create more effective titles.
Want to keep people captivated by your content? You'll also learn how to suggest more videos from your channel using end cards, as well as how to use playlists to keep people watching.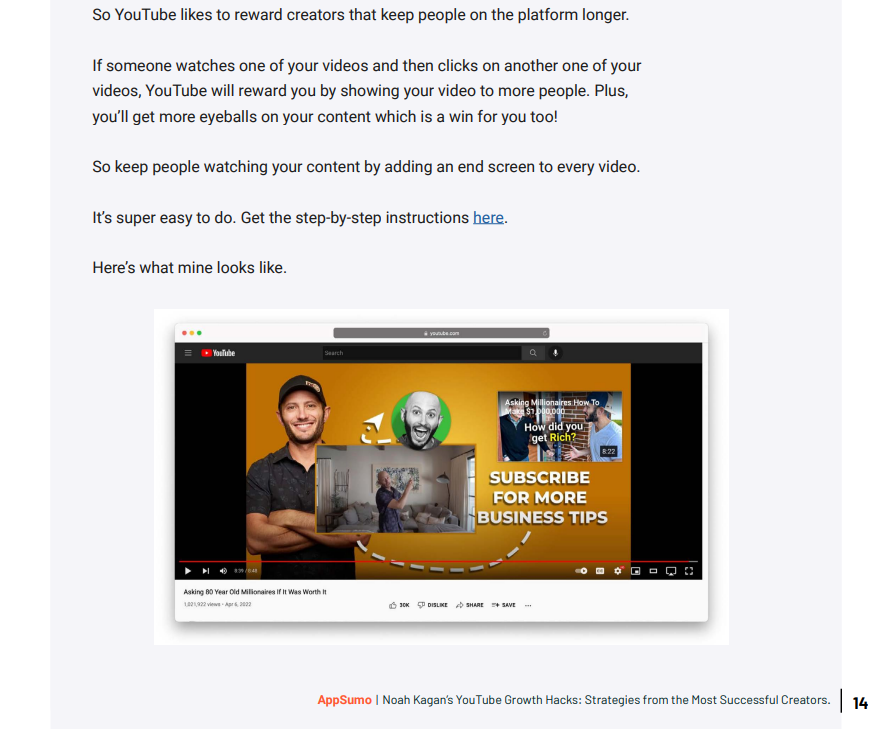 Detailed screenshots and step-by-step instructions will show you how to improve your YouTube game!
Once you've taken the steps to improve your channel's visibility on YouTube, it's time to do the work to get more views on your videos.
Learn the ins and outs of collaborating with other YouTubers to increase your own viewership with real-life examples from YouTubers who do it well.
The ebook also details how you can get more views by promoting your content outside of YouTube, both on your website and through shares from others.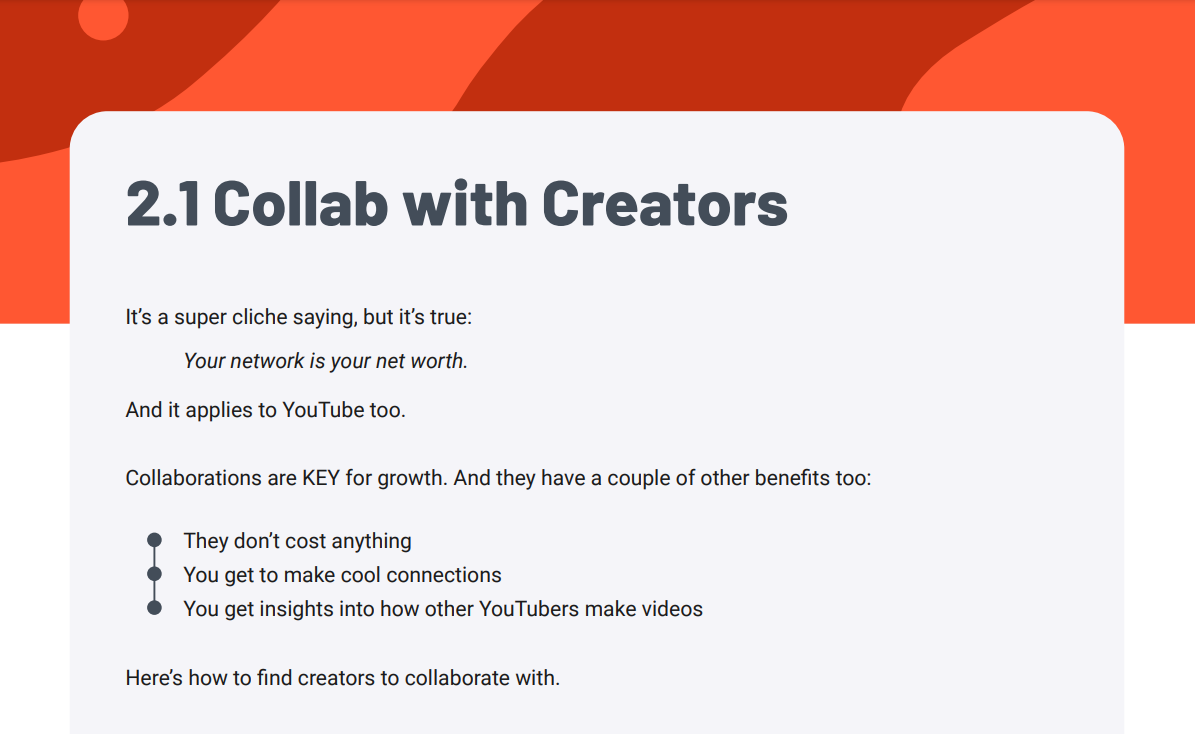 Real-world examples turn theory into action, showing you all the ways to reach a wider audience.
Views are great and all, but what about conversions?
Noah Kagan's YouTube Growth Hacks doesn't stop at teaching you how to get more views— it shows you how to turn those views into paying customers. 🤑
Get insights into how to create a good first impression by giving your videos a makeover.
Noah provides you tactical advice on how to update your thumbnails, get the most out of your video descriptions, and other steps you can take to ensure your content is ready to convert.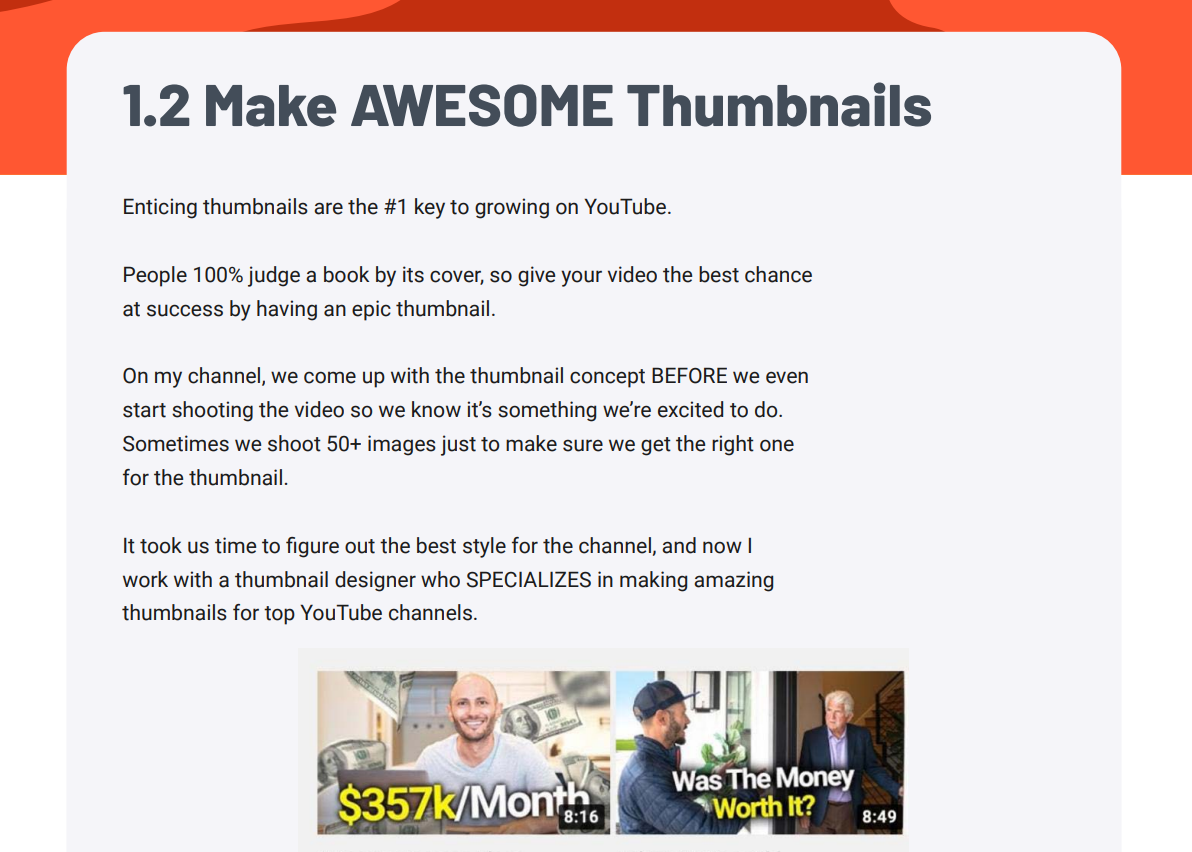 YouTube can be a powerful platform for entrepreneurs who want to reach a wider audience online (and puppies whose adorable antics need to be seen).
With real-world examples and tactical advice for your YouTube channel that you can start putting to work ASAP, this ebook demystifies the channel growing process.
And while hustlin' ain't easy, we'll make it as easy as possible to learn from top YouTubers by giving you free access to this ebook.
Get access to Noah Kagan's YouTube Growth Hacks: Strategies from the Most Successful Creators today!
Deal terms & conditions
FREE lifetime access to Noah Kagan's YouTube Growth Hacks: Strategies from the Most Successful Creators

Please note: This deal is not stackable

GDPR compliant
Get lifetime access. Just download and save within 60 days.