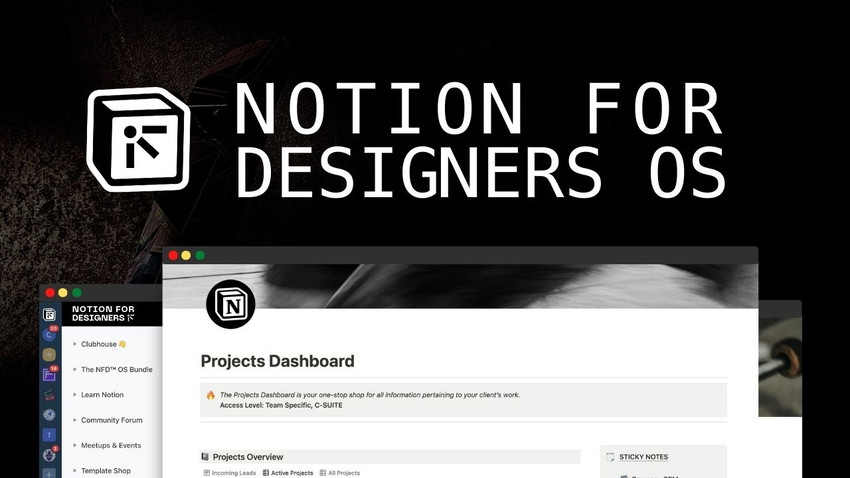 Notion for Designers™ was developed to help remove the chaotic workflow from creative projects.
Join the 350+ designers who have invested in the easiest way to run their business. Notion for Designers™ OS is an operating system built for brand & web designers who want to remove the chaos from their creativity. Whether you're a design team of one or a team of some, switching to Notion has never been easier. Everything you need to be successful is below and can be set up faster than it takes a project lead to sign their proposal. The NFD ( Notion for Designers™) OS | Dashboards & Templates: Workspace Command Center, HQ Hub Wiki, Projects Dashboard (with Annual Mapping Method™!), Content Marketing Dashboard, and a dedicated Client Portal for communication, note-taking, collecting feedback and sharing deliverables. Other templates include: Contract (provided by Design Ally™), Website copywriting templates, strategy questionnaires, on & off-boarding checklists, feedback request forms, design system, and marketing analytic reporting. Multi-code purchasers will receive a setup blueprint; access to my Notion Basics Course; a private forum within our community; and weekly office hours to ask questions.
Digital download of Notion for Designers 2.0
Please note: This deal is not stackable

This deal is non-refundable
Get lifetime access. Just download and save within 60 days of purchase.