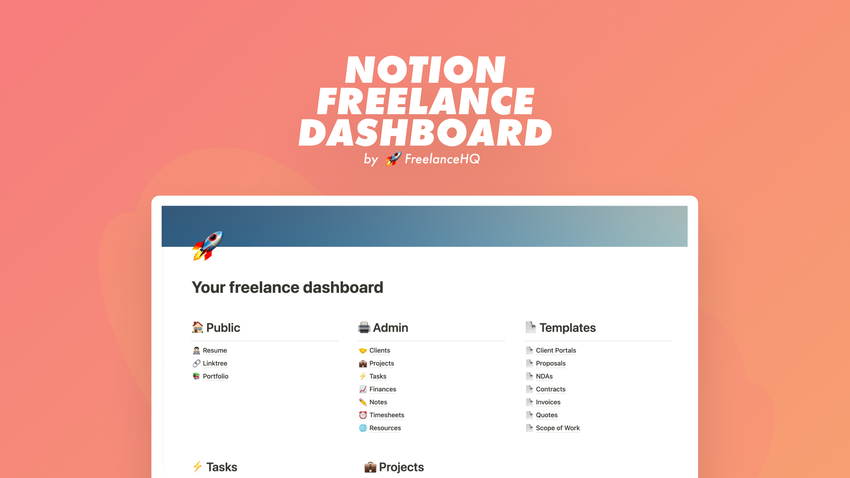 Run your entire freelance business with Notion
Manage clients, projects, finances, and more with this dashboard
Create public pages to share your profile and services with potential clients
Overview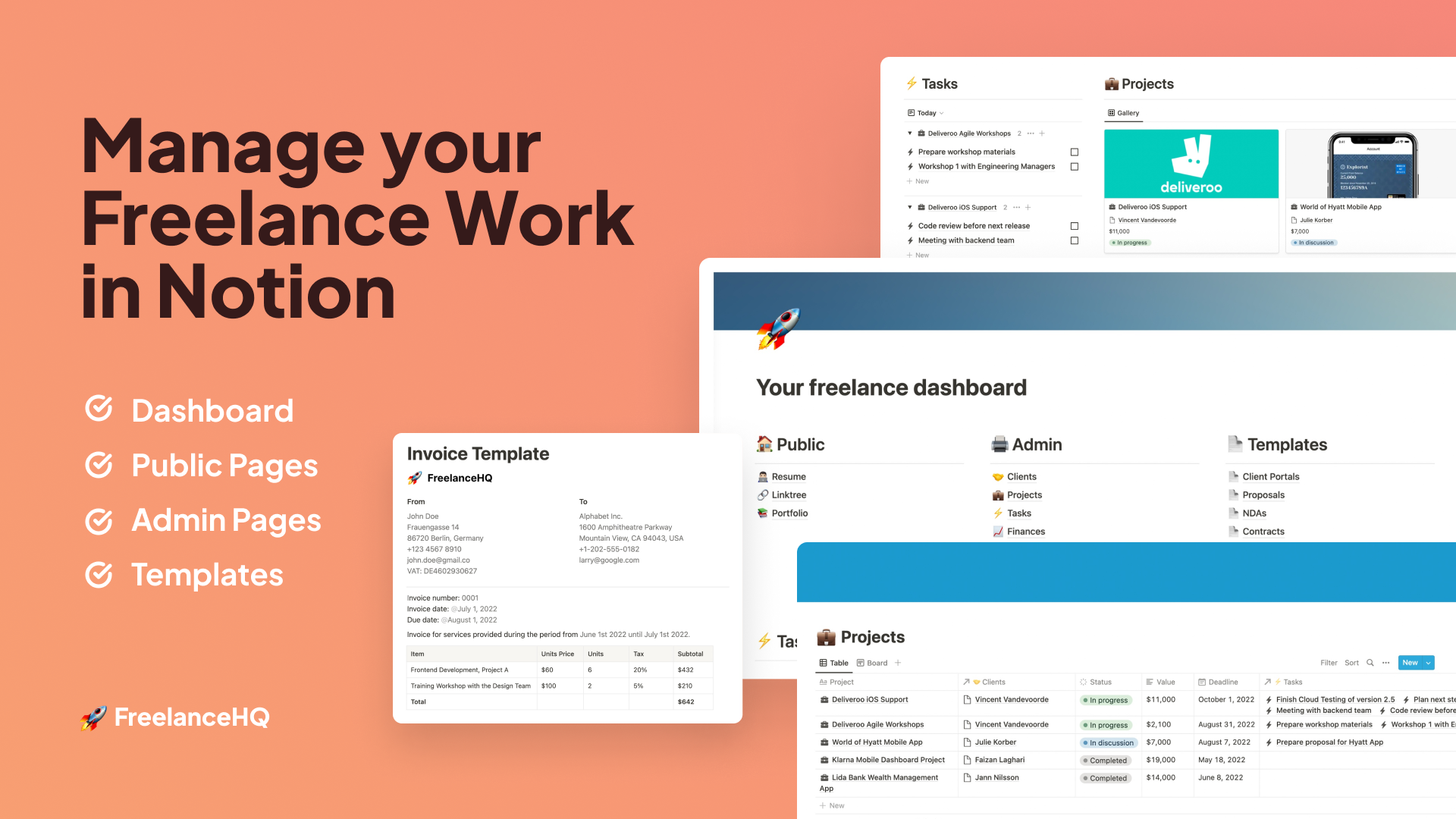 Let this dashboard revolutionize your freelance game.
FreelanceHQ is a Notion dashboard to manage your entire freelance business from one place. You can manage clients, projects, finances, and more. It also includes easy-to-use templates for contracts, invoices, proposals etc to save you hundreds of hours. Finally, you can create public pages to share your profile and services with potential clients.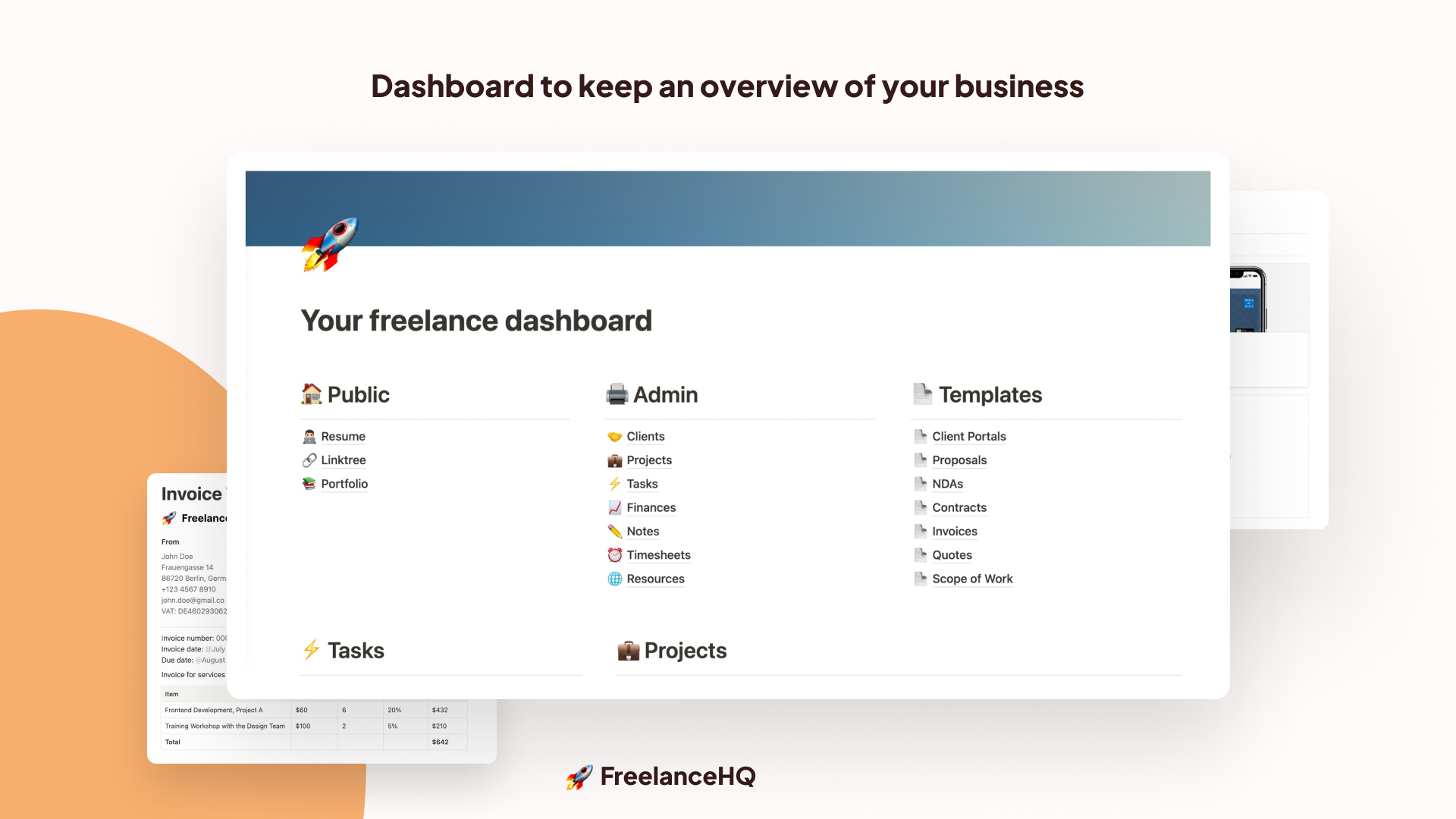 Stay organized like never before.
💰 Public pages to generate more business
Resume (show your profile & skills)
Portfolio (share your portfolio)
Linktree (share all your links)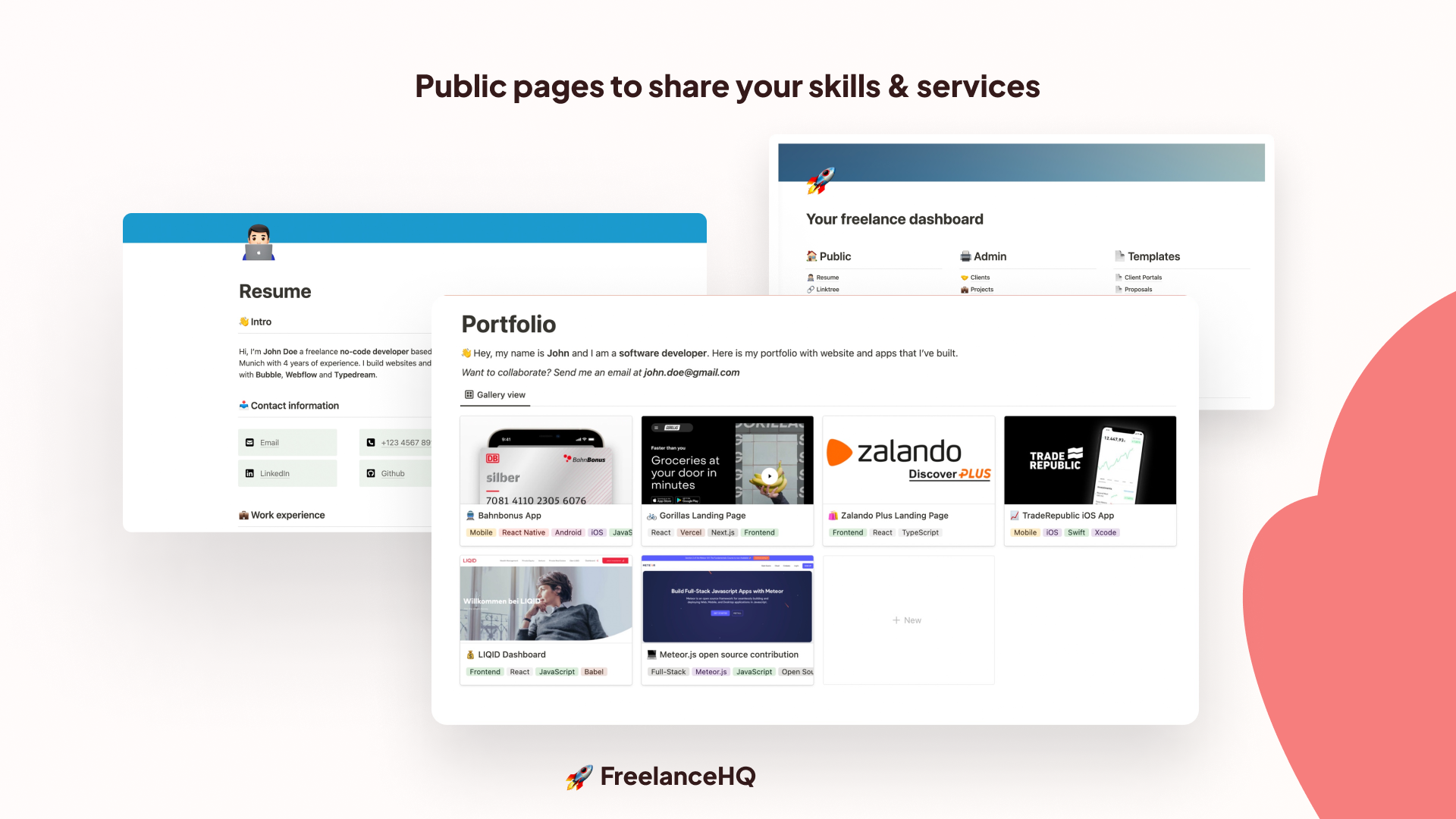 Highlight your abilities to potential clients.
🖨️ Admin pages to keep an overview of your business
Clients (manage your clients)
Projects (manage your projects)
Income (track your income)
Expenses (track your expenses)
Subscriptions (track your subscriptions)
Tasks (work on your tasks)
Notes (save all your notes)
Timesheets (fill in your working hours)
Resources (save all your resources)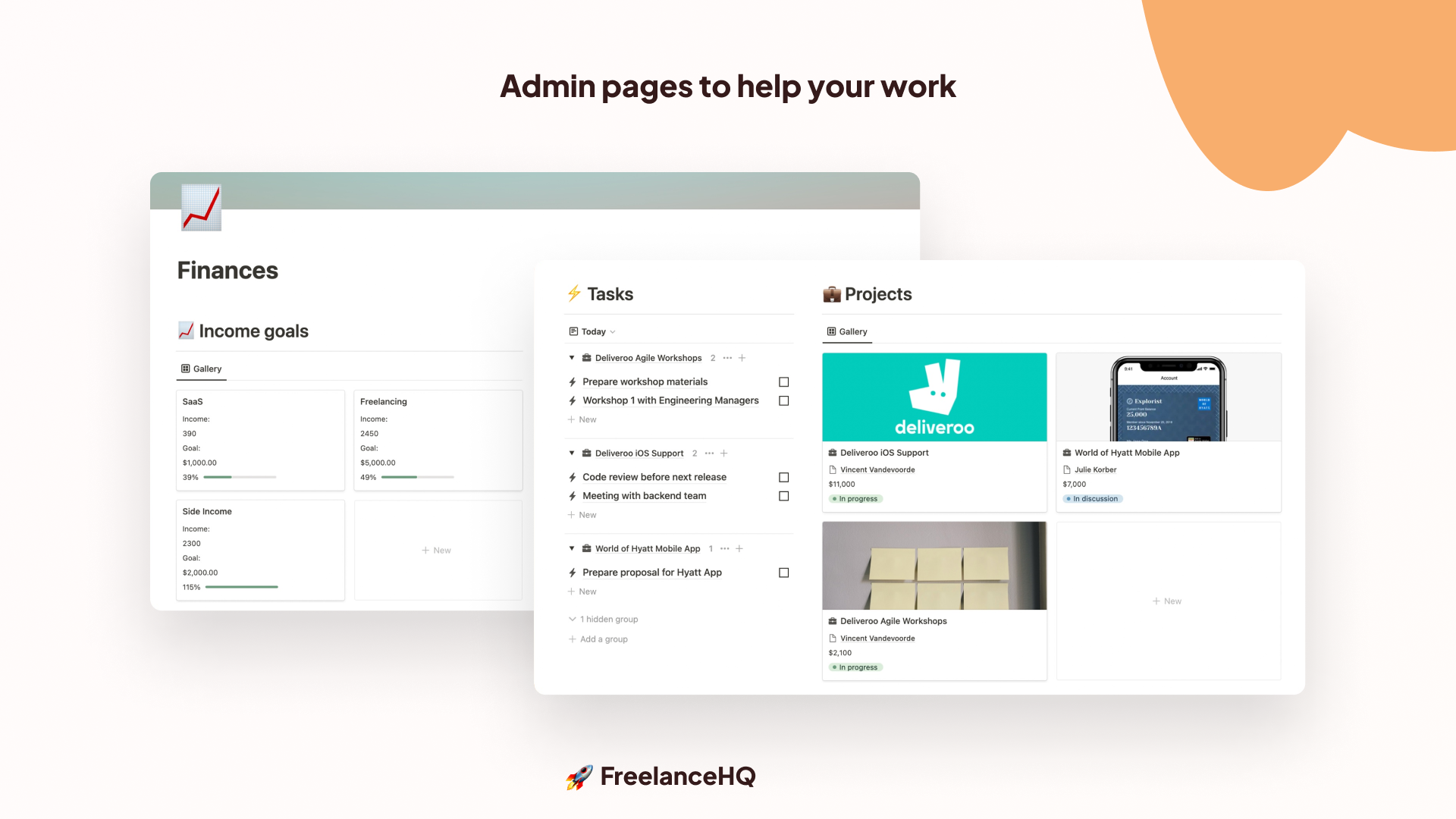 Check out these admin pages!
📄 Template pages to save you hundreds of hours
Resources (save all your resources)
Client Dashboard (centralize info for your clients)
Proposals (create proposals)
NDA's (create non-disclosure agreements)
Contracts (create contracts)
Invoices (create invoices)
Quotes (create quotes)
Scope of Work (create scope of work docs)
You'll be amazed at how much time you can save!
Get acccess to the Notion Freelance Dashboard by FreelanceHQ today!
Deal terms & conditions
Digital download of Notion Freelance Dashboard by FreelanceHQ

This deal is non-refundable
Get lifetime access. Just download and save within 60 days of purchase.