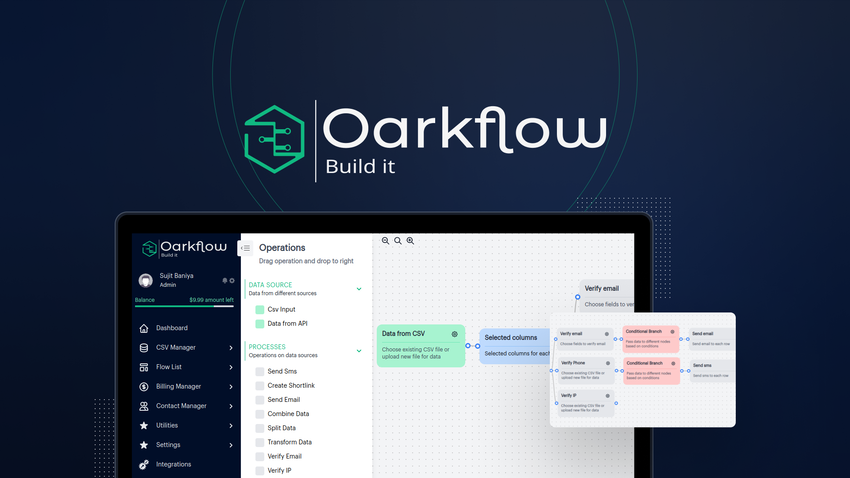 Platform to allow user to design and develop a business logic and flow using different operations.
Oarkflowis a platform to allow the user to design and develop a business logic and flow.Users can use different operations to design the flow. While creating the flow they can use their own service provider.
TL;DR
Clean CSV, Validate Phone and many tools essential for your business
Overview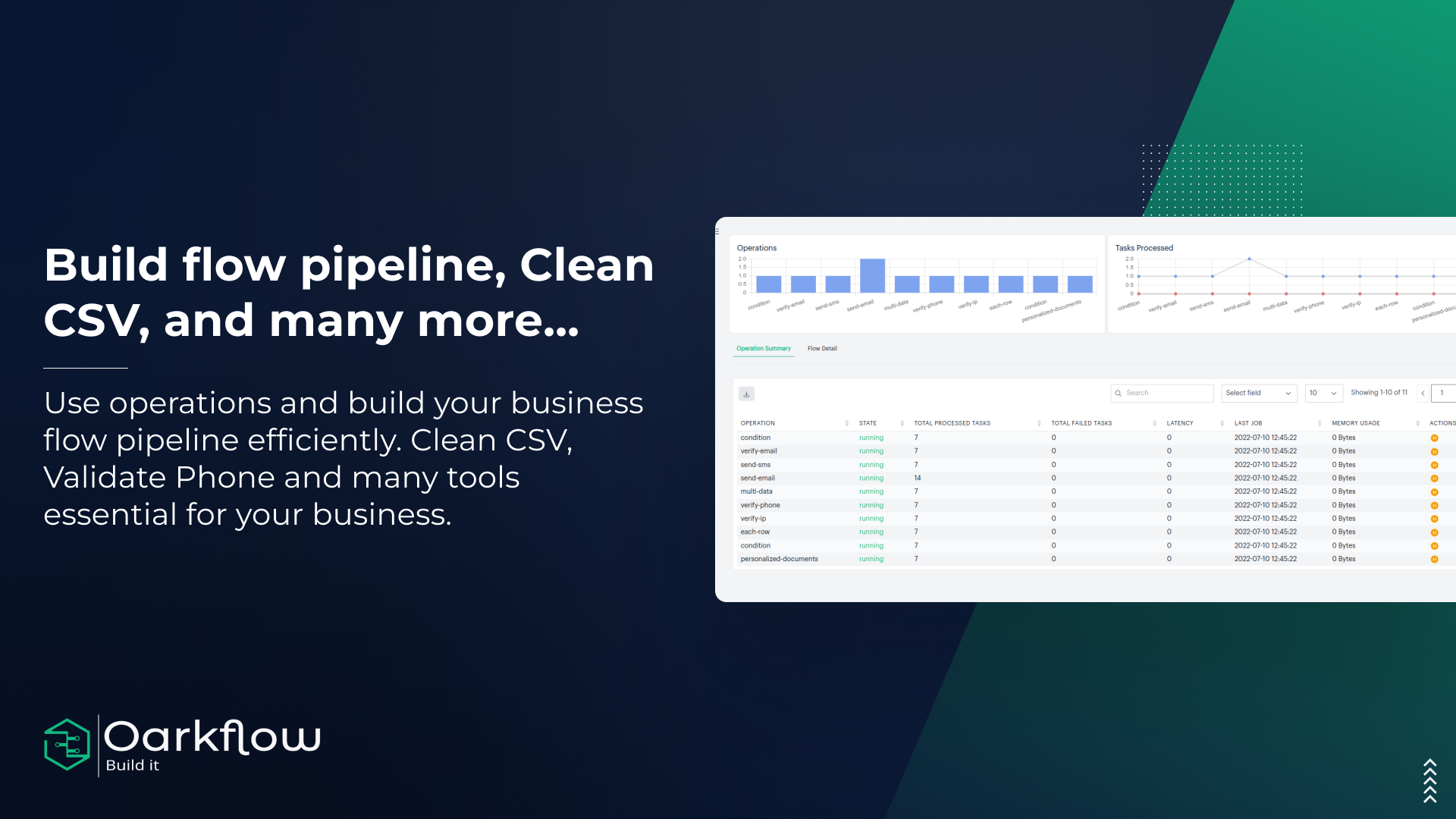 Many options to help your build your business.
Once flow is created, user can use different data sources to execute the flow.
The platform also allows user to choose their own data sources. Some examples of data sources are MySQL, Postgres, REST input, CSV file and many more.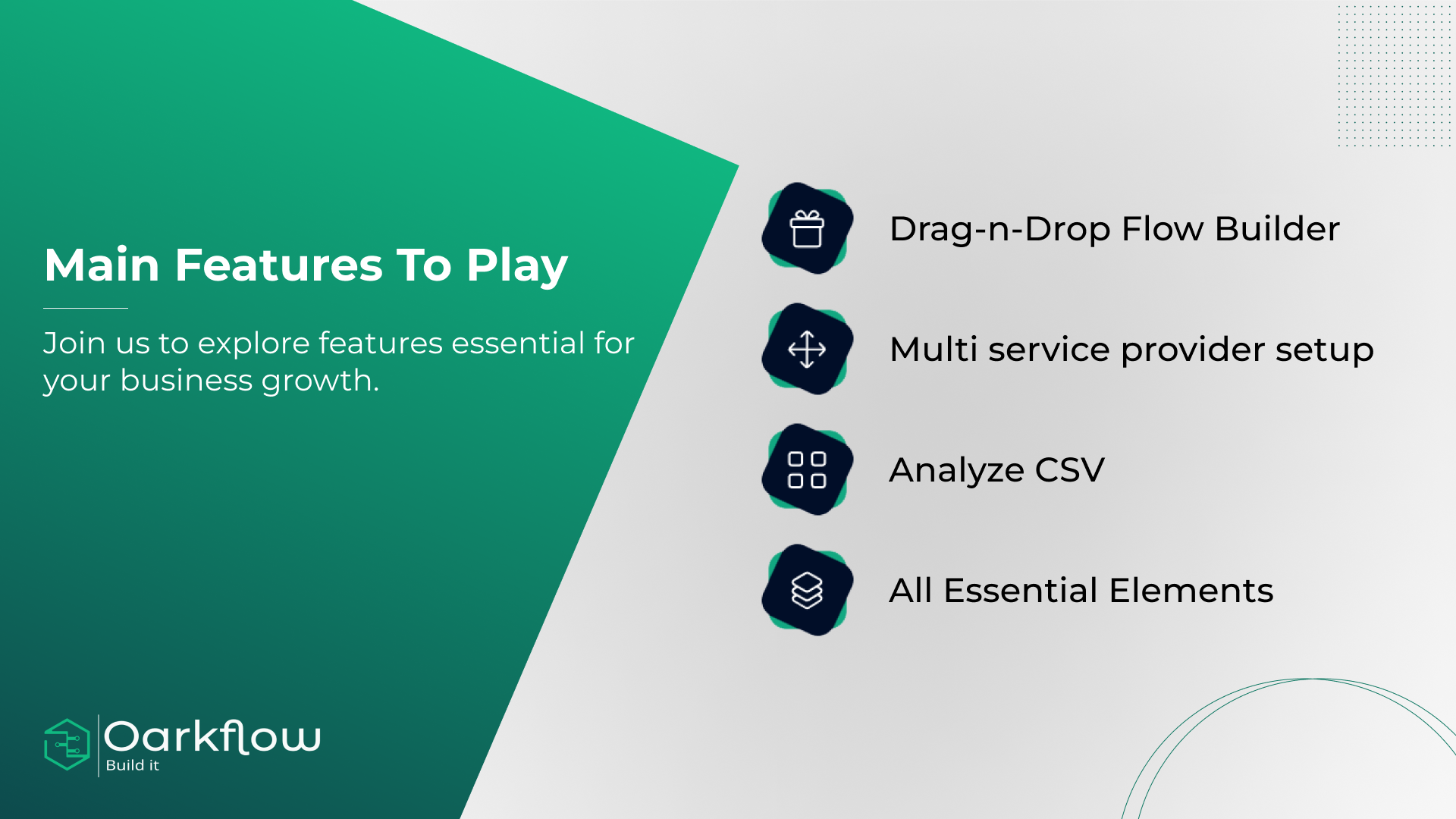 Join us to explore features essential for your business growth.
Drag-n-Drop Flow Builder — Automate your business pipeline with our flow builder. Use operations that matters to you.
Multi service provider setup — Bring your own service providers for email, sms and http services.
Analyze CSV — Use our advanced query builder to query and analyze csv with any field numbers and rows.
All Essential Elements — Validate Phone, Validate Email, Create Shortlinks, Sanitize SMS Message content and many more tools.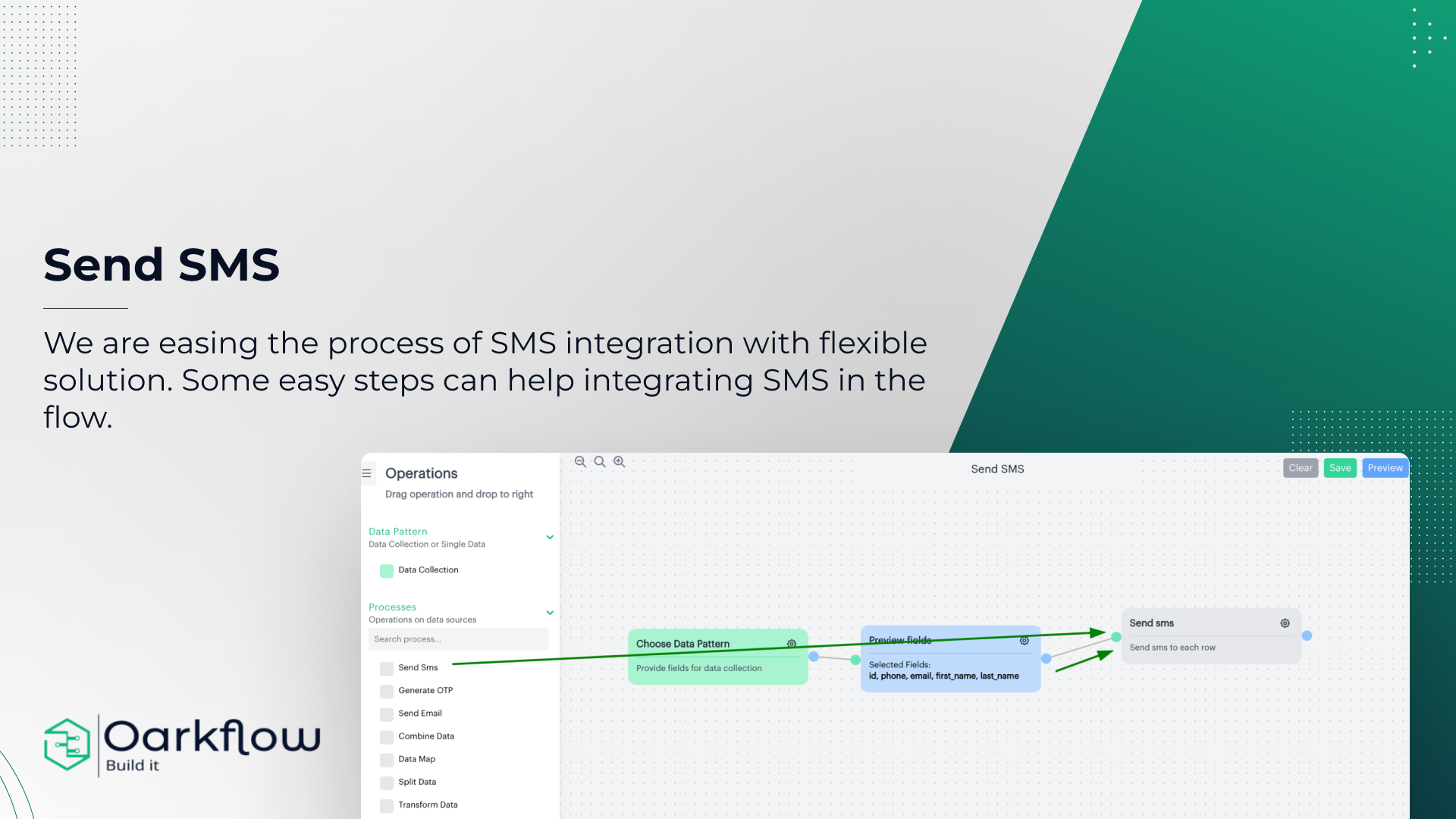 Ease the process of SMS integration with Oarkflow.
Oarkflow provides you the flexibility to choose your own service providers to send email or SMS.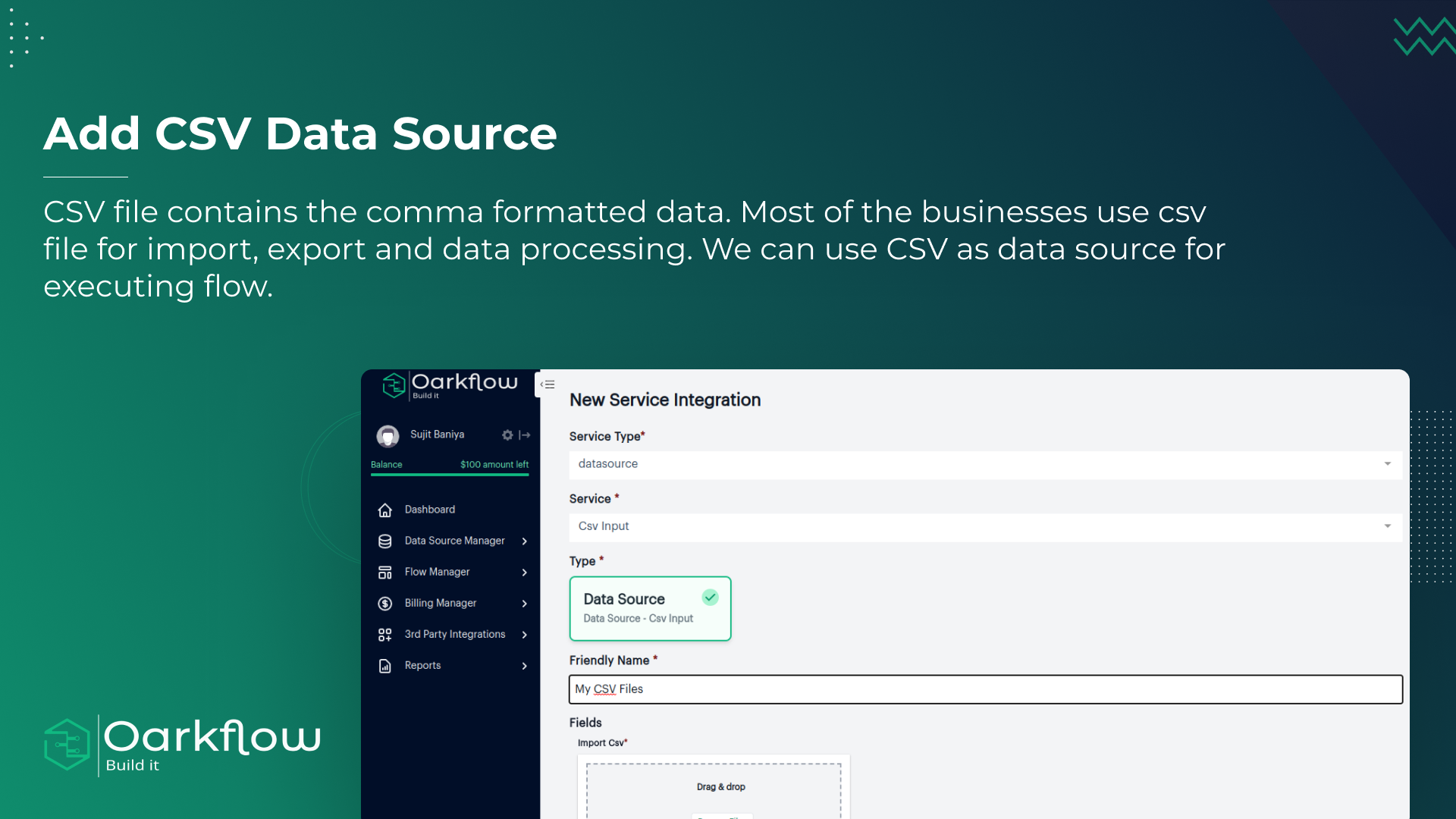 Use a csv file to help execute flows.
Analyze csv with any field numbers and rows.
We store the csv files you've uploaded on our platform in a secured vault and account activity logs. We don't store any data records you request for processing.
Lifetime access to Oarkflow Early Bird Lite Plan
You must redeem your code(s) within 60 days of purchase
All future Oarkflow Early Bird Lite Plan updates
Please note: This deal is not stackable
60 day money-back guarantee. Try it out for 2 months to make sure it's right for you!