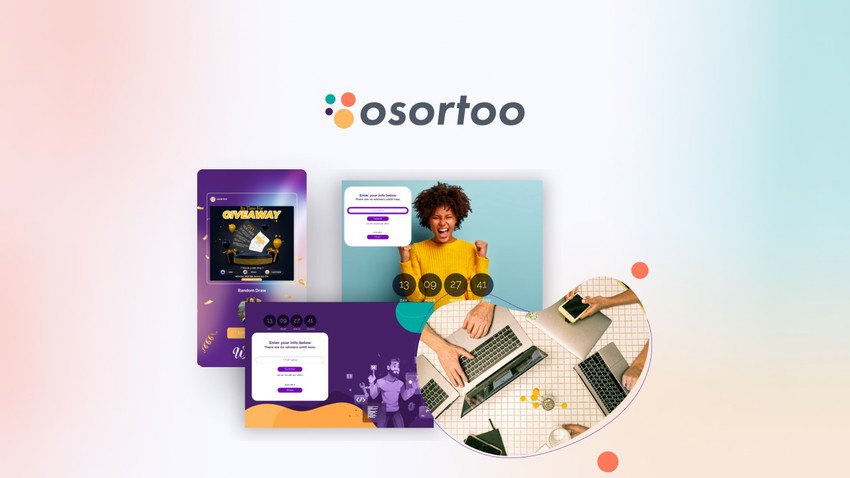 Create giveaway campaigns that boost your sales via Instagram, Facebook, and YouTube
Giveawaysandcontestshelp you generate leads, engage your customers and increase your audience reach, all at the same time.
But how do you even get started with the process?
Osortoois the step-by-step solution toengage and increase sales with your audienceeasily and effectively.
TL;DR
Increase your audience's engagement and transform your followers to customers
Overview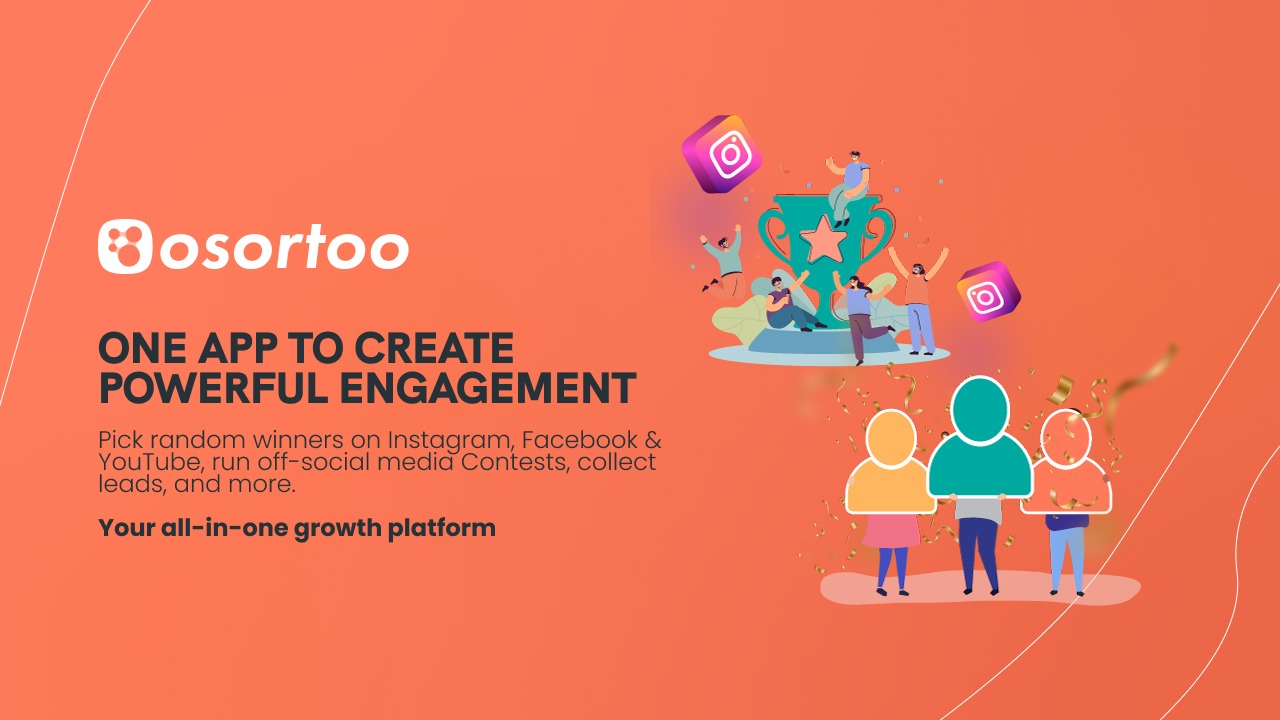 Powerful engagement with your customers is key to driving sales and conversions.
From picking winners on Facebook, Instagram, YouTube, or a combination of all of them, to announcing those winners like a pro, Osortoo makes it easier to increase your social media marketing.
It's also easier than ever to increase your audience's engagement and transform your followers to customers.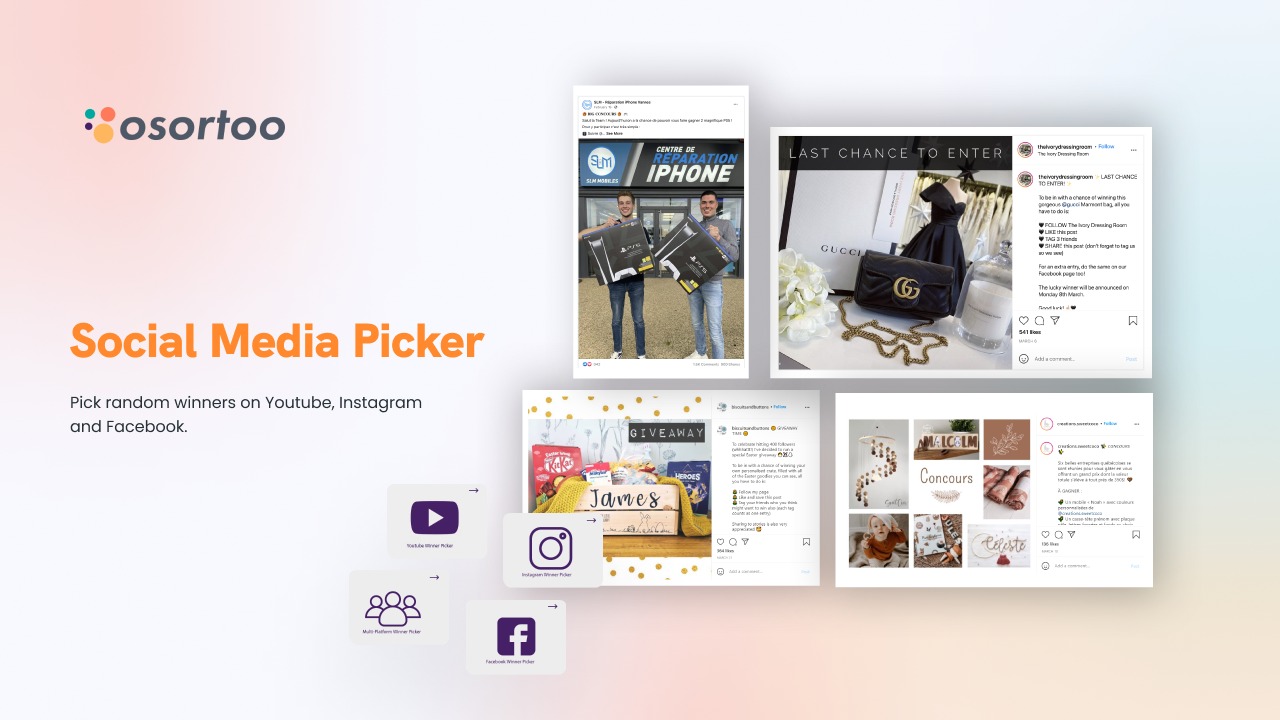 It all starts with picking random winners on social media.
Osortoo was built to improve the impact of your promotional activities and make this an easy, streamlined, effective process from start to finish.
Osortoo makes it easy to draw winners for your contests, giveaways, or raffles, showcase contests during your events, pick winners from your Instagram & Facebook posts or your YouTube videos, and so much more…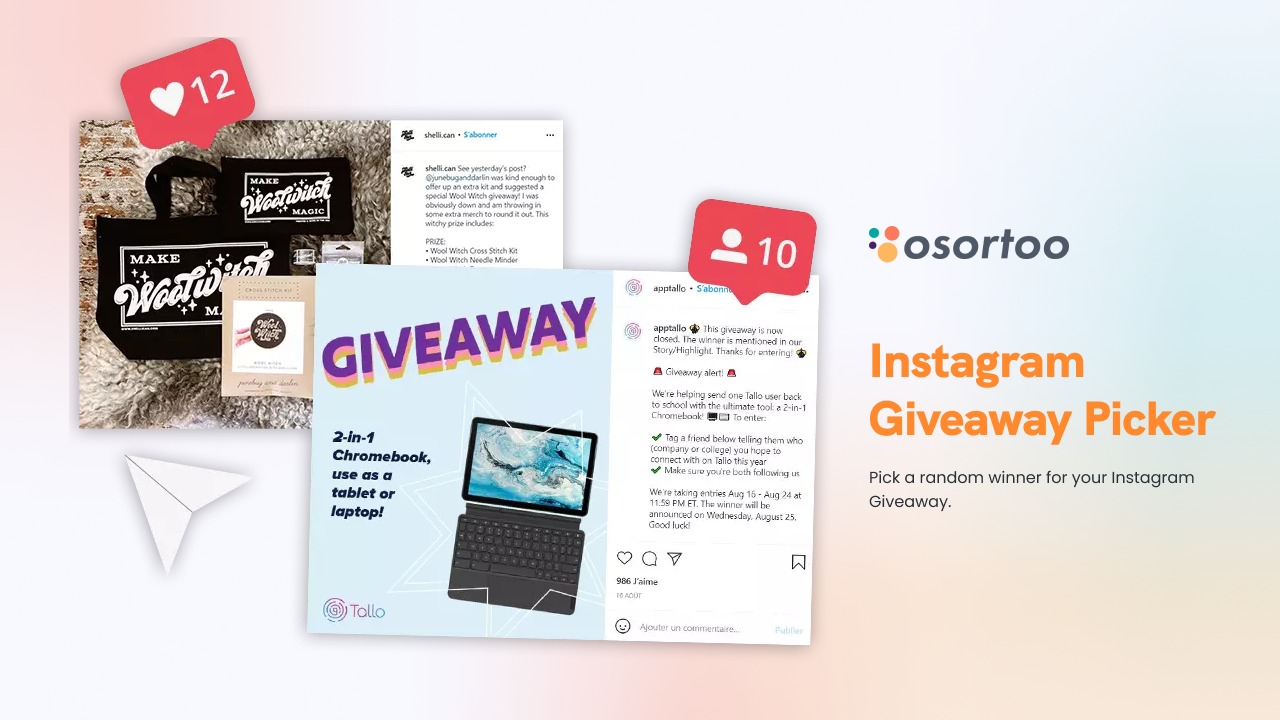 Giveaways create hype and excitement for your business.
Osortoo helps you create instant form gratification where you have full control on the winning probability of your participants.
In just a few clicks, pick random winners for your giveaway on social media like a seasoned pro.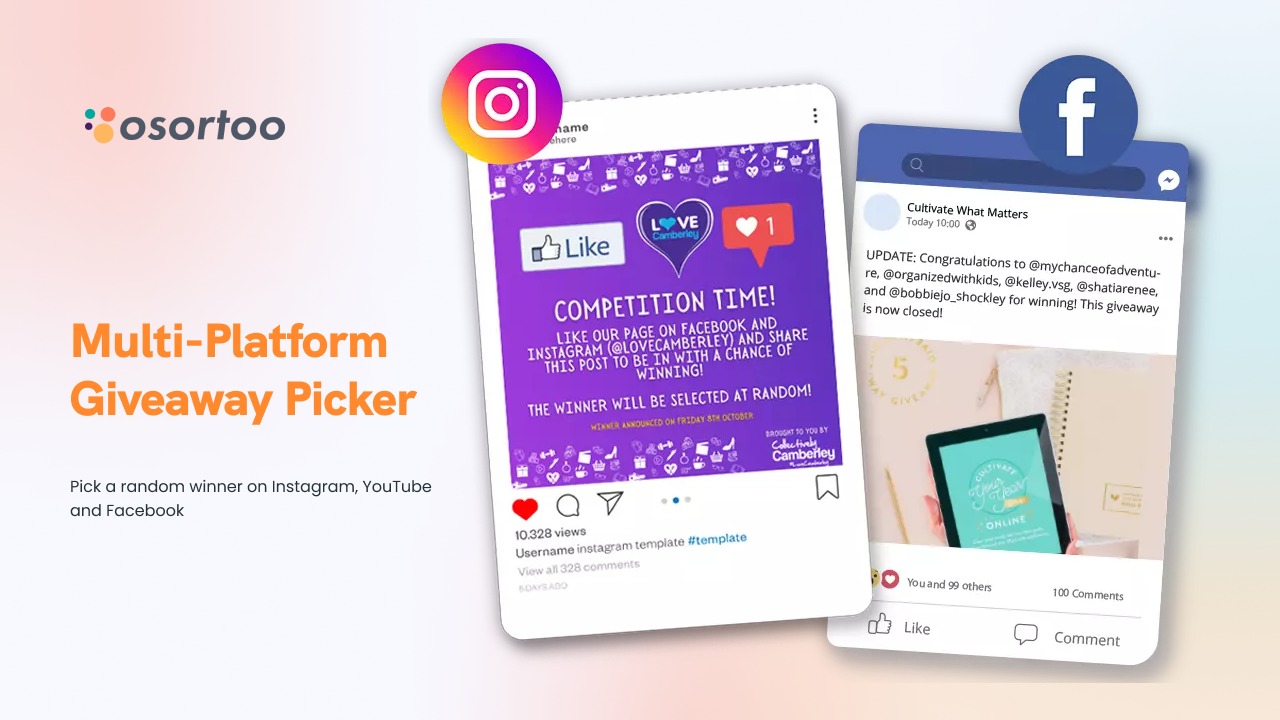 You can select winners from multiple platforms simultaneously as well.
Bring your contests, polls, giveaways, and more to life.
Customize a landing page and forms with a countdown timer, and then choose your winners when and where you want.
It really is that simple.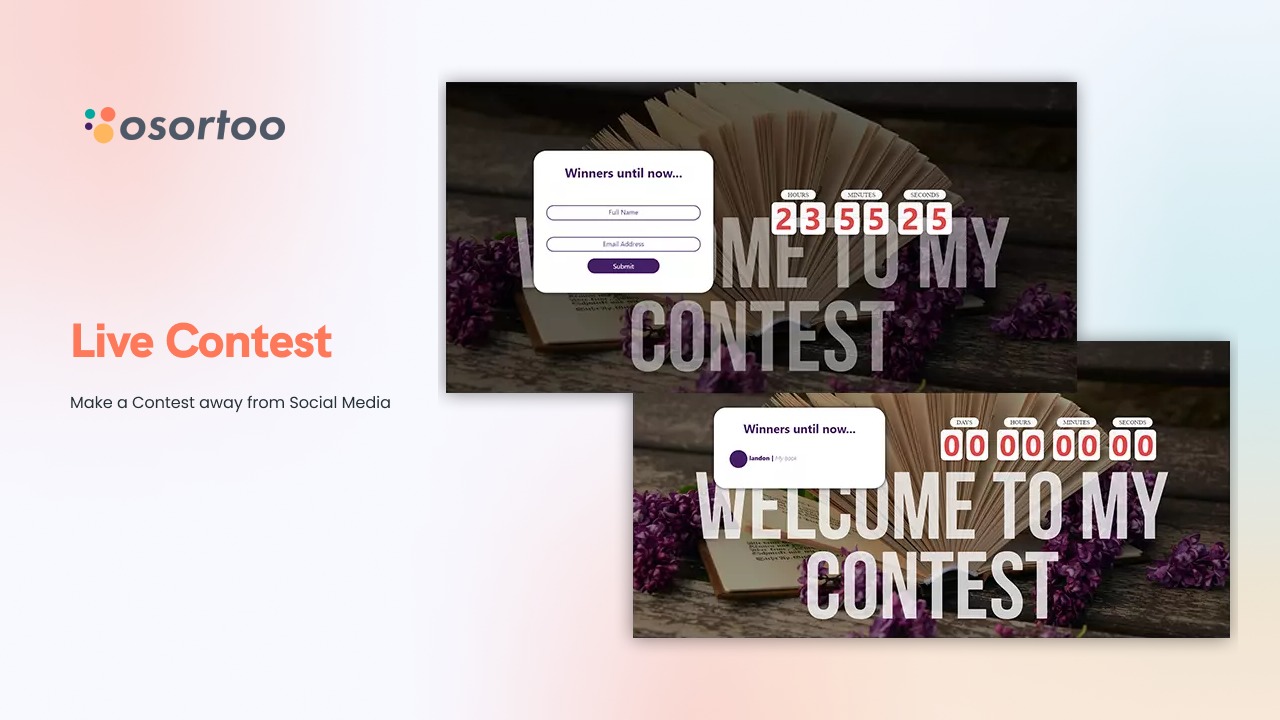 You can also host live contents away from social media with Osortoo.
Would you like to run a giveaway during a physical event?
Osortoo allows you to generate a custom screen that you can share on your event screen to bring the WOW effect.
What are you still waiting for?
Get access to Osortoo today!
Deal terms & conditions
1 Year of access to Osortoo

You must redeem your code(s) within 60 days of purchase

1 Year of Full Package Pro Plan updates
60 day money-back guarantee. Try it out for 2 months to make sure it's right for you!