Transform the way you and your team works with one super app that owns your productivity
Organizations are saving time, managing teams and increasing their productivity by up to 65% by using PeerBie: a digital workspace tailored towards the special needs of any business. Check off your to-do list and manage your projects efficiently by bringing the right people, conversations, tools and information together easily in an all-in-one platform. Peerbie is available on any device, working to make your life simpler, more pleasant, and more productive at your WorkPlace. MANAGE 🏆 – Employee directory – Team management – Event and meeting management – Customer management and reports for new and paid customers – Tools and services to integrate into your workflow such as Twitter, Facebook, Google, Microsoft and Zoom ENGAGE 💬 – One-on-one or group messaging – Gamification for employee performance management – Surveys for your employees or customers – Channels to communicate with your teams or customers: Open, closed, hidden and external channels SORT and PLAN 🗂 – To do lists and project management – Start and End day functions to plan one's day easily – Collections for your team or your customers for storage for files and projects
Overview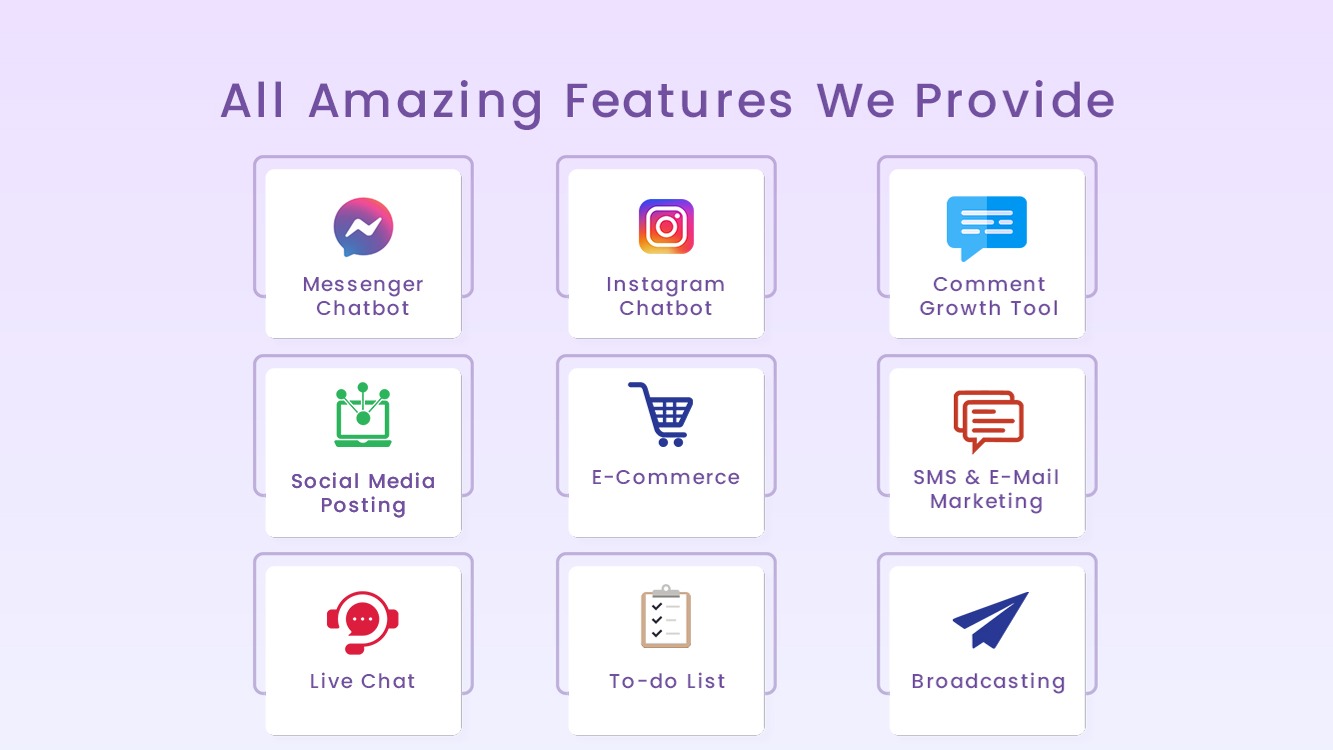 Ready to take your business to the next level?
Monkeychat is the complete Chatbot & Marketing Automation platform that will help you grow your brand and increase sales. With our Messanger chatbot, Instagram chatbot, Comment growth tool, Social media posting, E- Commerce, Sms & Email- marketing, Live-chat support and To-Do list maker you have everything you need to succeed.
We want you to be successful and we are here to help you every step of the way. With our easy-to-use platform and amazing features, you can reach new heights in no time. So what are you waiting for? Start using Monkeychat today!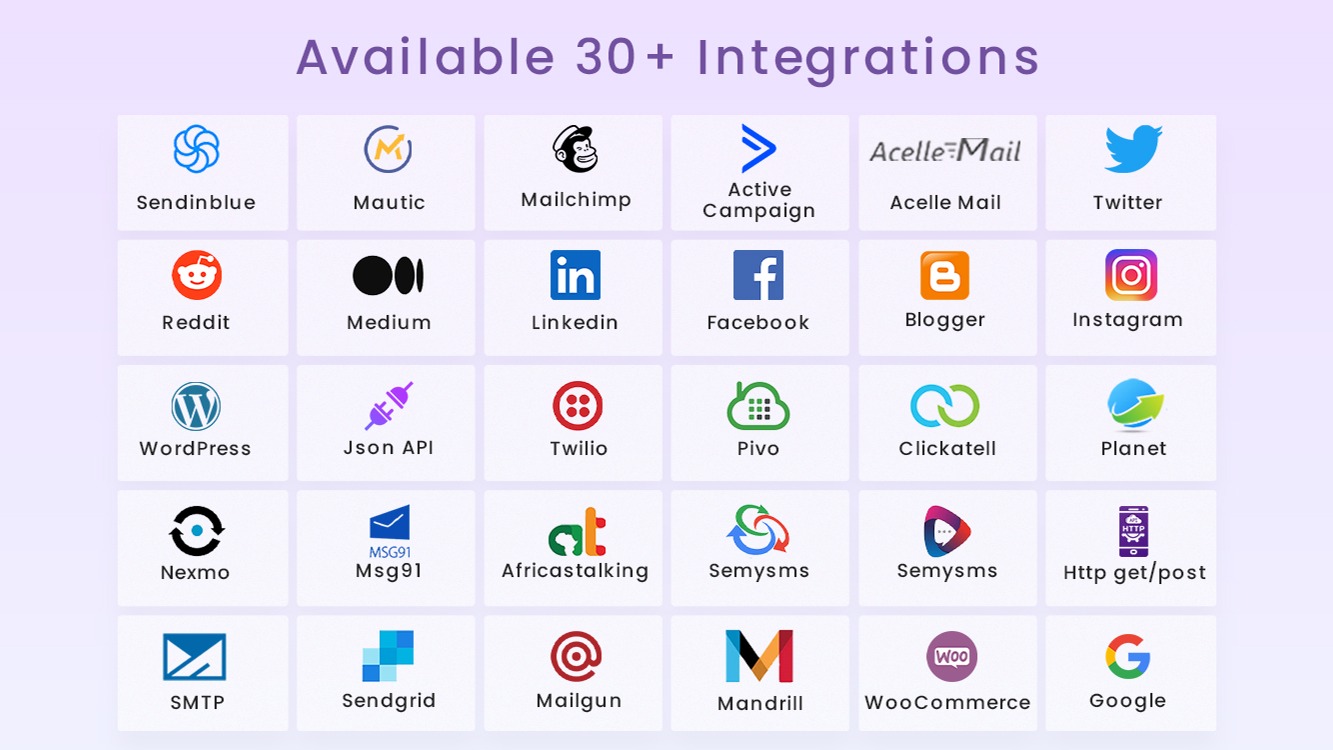 We have added more than 30 integrations which means you don't need to worry about shortage of it. You can integrate most of the tools with the help of Monkeychat now. This will help you to get more out of it.
It will also help you to automate your workflows and processes. With the help of monkeychat, you can easily connect with different tools and software. This will make your work easier and faster.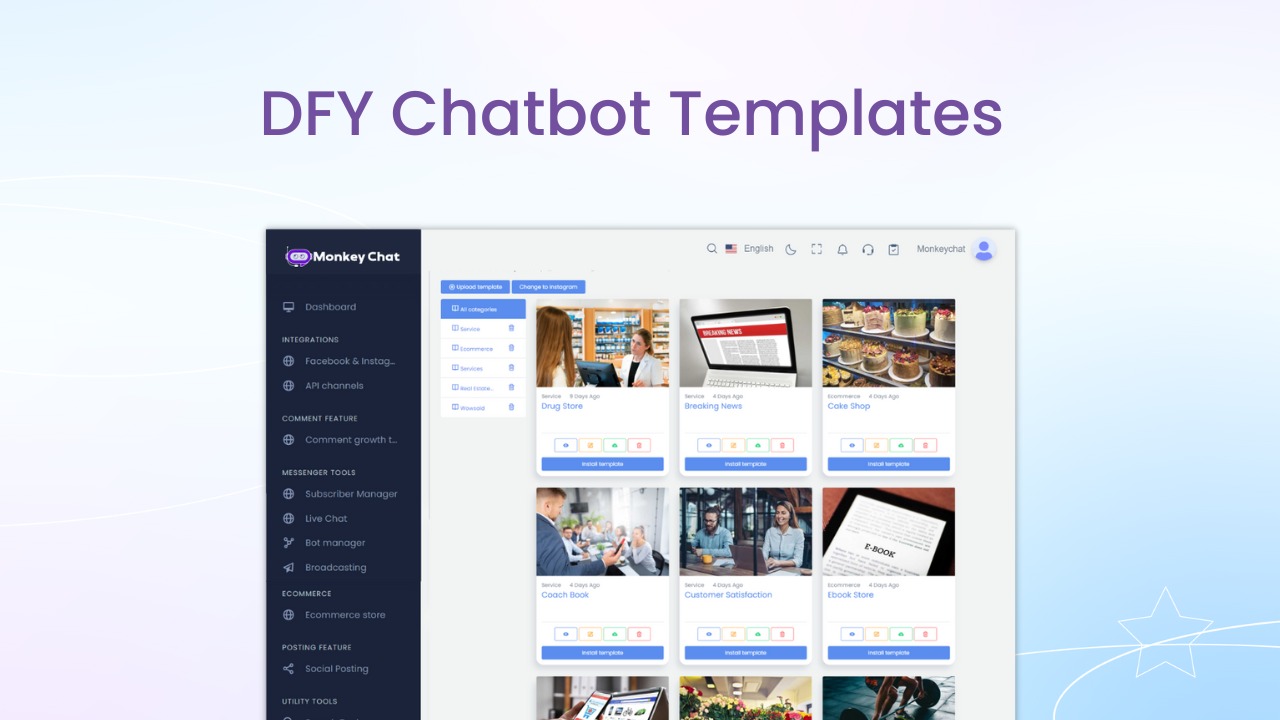 Done for you Chatbot Templates
With Monkeychat, you will get chatbot templates that are ready to use for your business. This means that you can focus on other aspects of your business while we take care of messaging for you.
You can save up time and invest that in your business or job with the help of Monkeychat. We know that technology is important for businesses and we want to help you succeed by providing easy-to-use chatbot plateform.
Our new drag and drop flow builder makes it easy for anyone to create their own chatbot. You don't need any coding experience – just select the features you want and we'll take care of the rest.
With Monkeychat, you can create bots that are specific to your needs. Whether you're looking for a customer service bot, or a bot to help with marketing, ecommerce bot we have everything you need.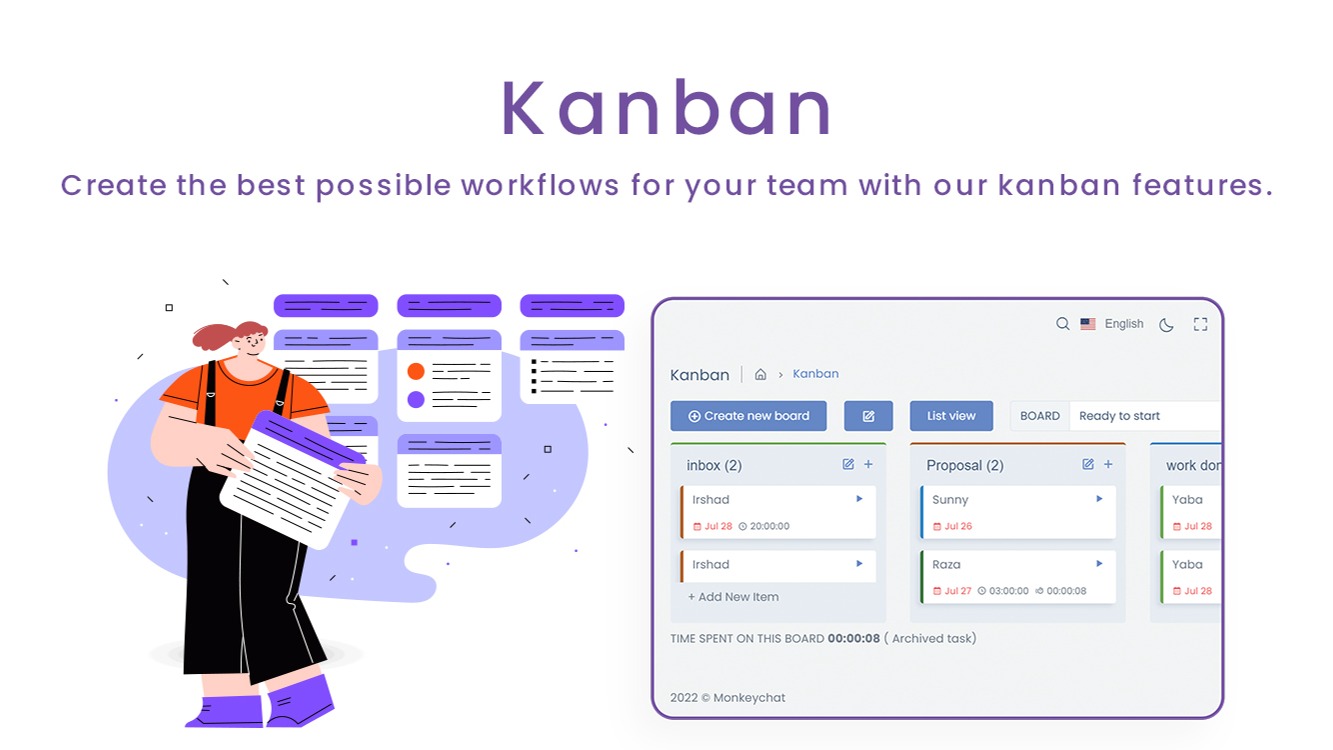 Looking for an easier way to manage your team's workflow?
Kanban is a popular project management tool that can help you and your team visualize and optimize your workflow.
Monkeychat has integrated Kanban into our platform, so you can get started quickly and easily without having to learn a new tool or platform. You'll be able to see what everyone on your team is working on and how each task is progressing. This will help you stay on top of your projects and ensure that nothing falls through the cracks.
Lifetime access to Monkeychat- Chatbot & Marketing Automation Tool for Facebook, Instagram Plan
You must redeem your code(s) within 60 days of purchase

All future Monkeychat- Chatbot & Marketing Automation Tool for Facebook, Instagram Plan updates

Please note: This deal is not stackable
60 day money-back guarantee. Try it out for 2 months to make sure it's right for you!