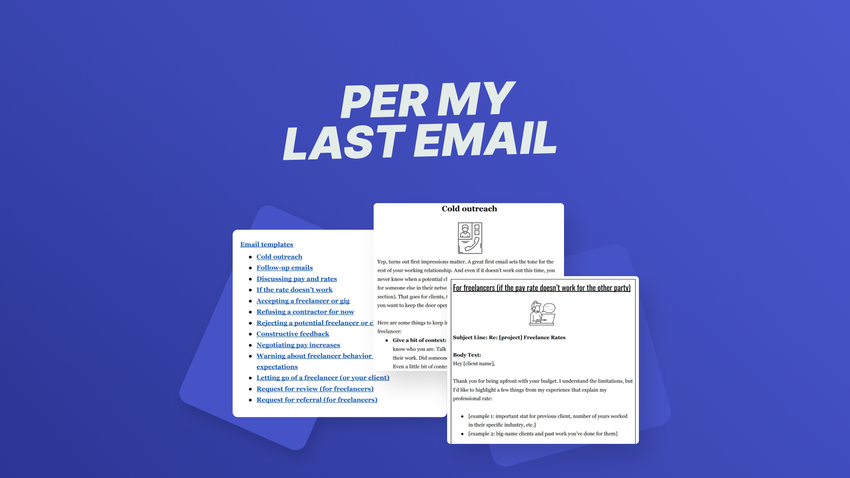 Make your next email a breeze with these quick email templates for freelancers and clients!
Per My Last Email is an ebook guide filled with simple templates, humorous advice, and resources for freelancers and clients to quickstart their next email. Let's face it: very few people enjoy writing emails. And for freelancers and clients, there's a lot of inbox communication happening every day: "How much are your rates?" "Just wanted to follow up." "Could you introduce me to potential clients in your network?" "Wow, we hate the work you've turned in." The list goes on. We're two AppSumo copywriters who have been on both sides of the equation, as freelancers and clients. That's why we've created 29 simple templates and sample messages for both parties to make your next email so much quicker. Just plug and play and go. Along the way, we'll provide you with tips and actionable advice for improving your emails, plus phrases you can steal. While every situation is different, these templates will give you the starting off point for that next email draft. Because whether you're a freelancer that's juggling multiple projects or a client that needs great work done soon, the formalities of email communication shouldn't get in your way. Hit "send" with confidence every time.
Overview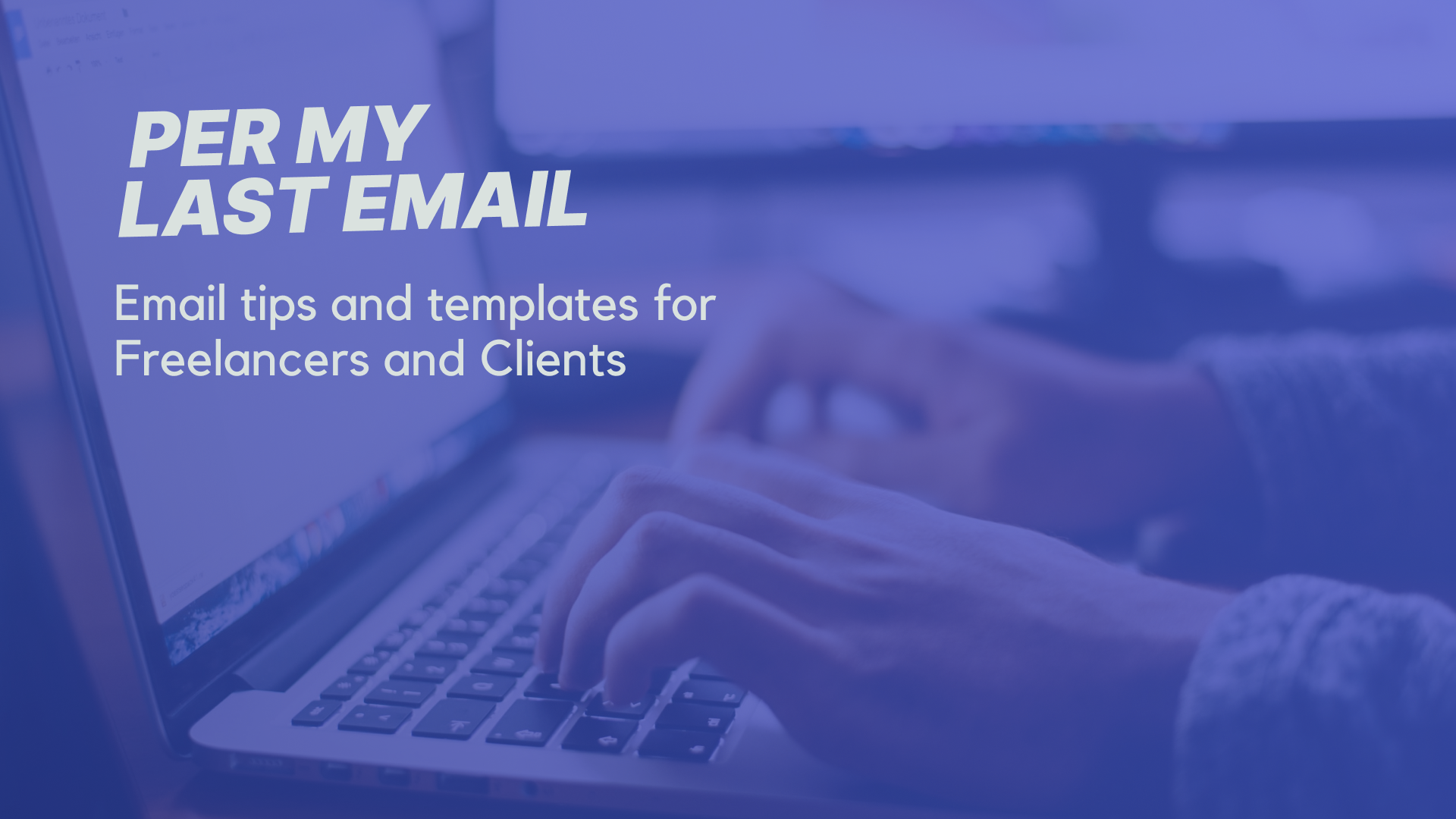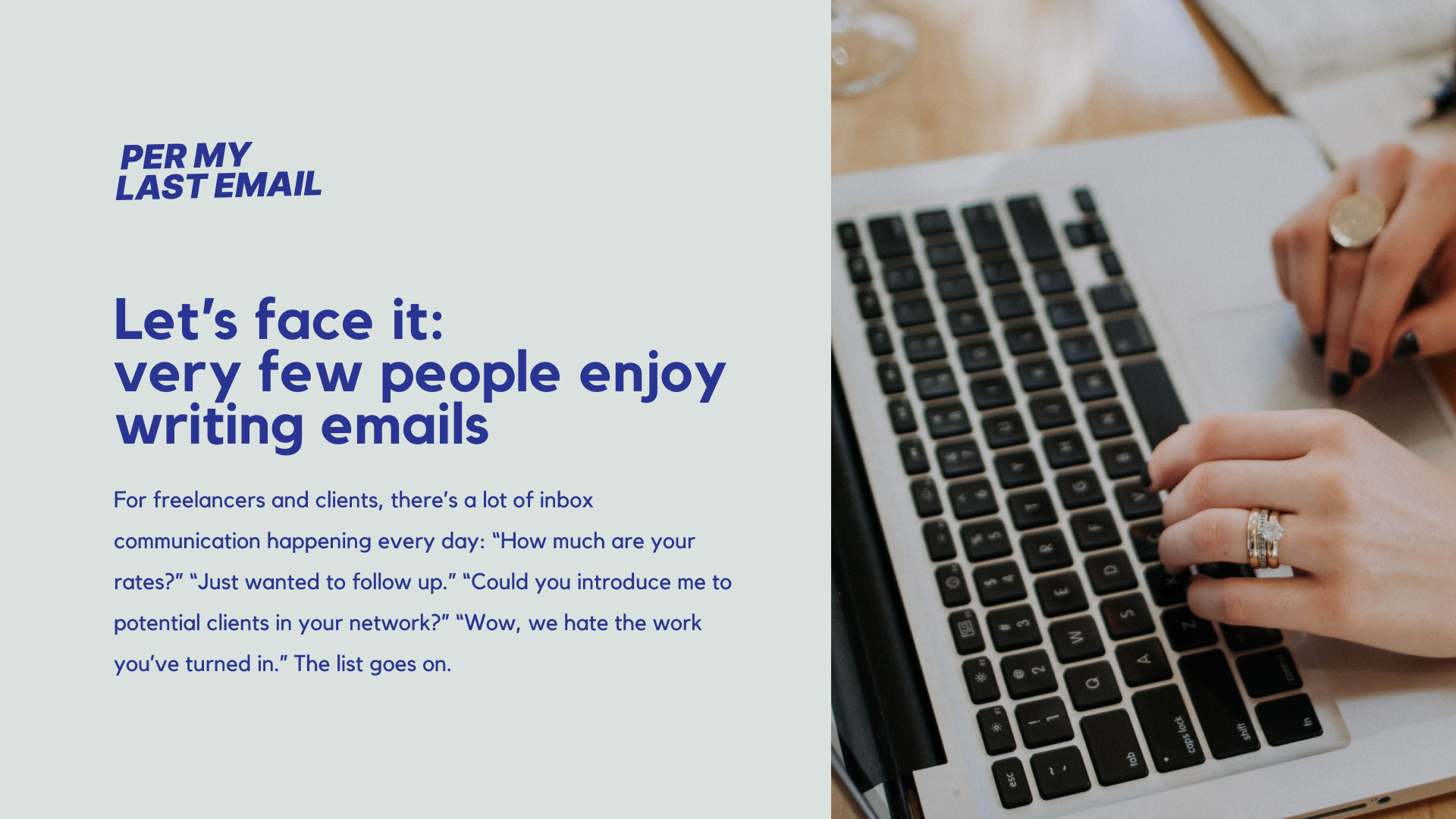 Digital download of Per My Last Email: Email Tips and Templates for Freelancers and Clients
This deal is non-refundable
Get lifetime access. Just download and save within 60 days of purchase.