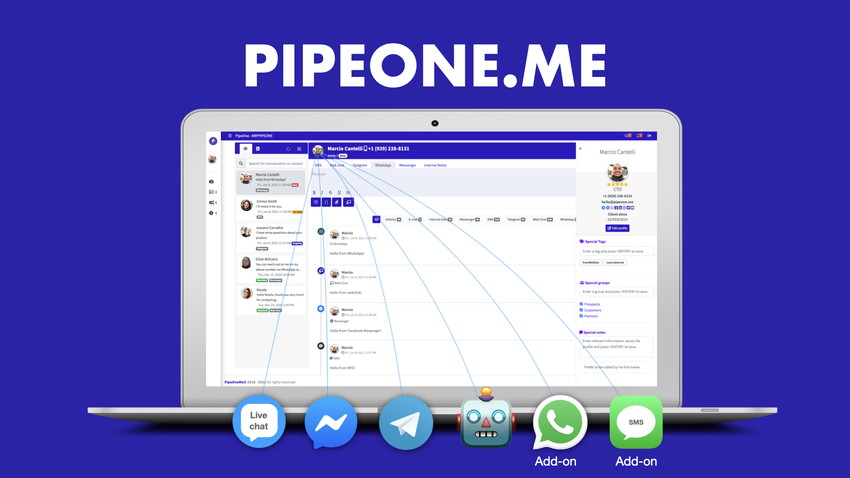 Customer service CRM for the messaging era
Let people ask, suggest, buy, and talk to your company using mobile messages.
At a time where practicing social distancing is becoming more and more important and most companies are remote, skip the call and give your customers a powerful way to interact with you via mobile messaging.Nowadays, we use our smartphones to do everything — including talking to our friends and families.But mostcompaniesare not prepared for mobile interaction.With PipeOne.me, you can send and receive messages from your computerand manage your customers' profiles with built-in CRM.There is no cost per business location, and the package comes with unlimited users (as admin, agents, and managers).PipeOne.me also gets your business ready to send and receive messages globally, offers a great timeline view with all the history per contact, and includes dozens of other great features for your business.Let people ask, suggest, buy, and talk to your company using mobile messages via text messages, any mobile messaging app, your website, or even a QR code. Get lifetime access to PipeOne.me now!
TL;DR
Best for: Business owners, customer service, and support teams that would like to create customer profiles & interact with them
Overview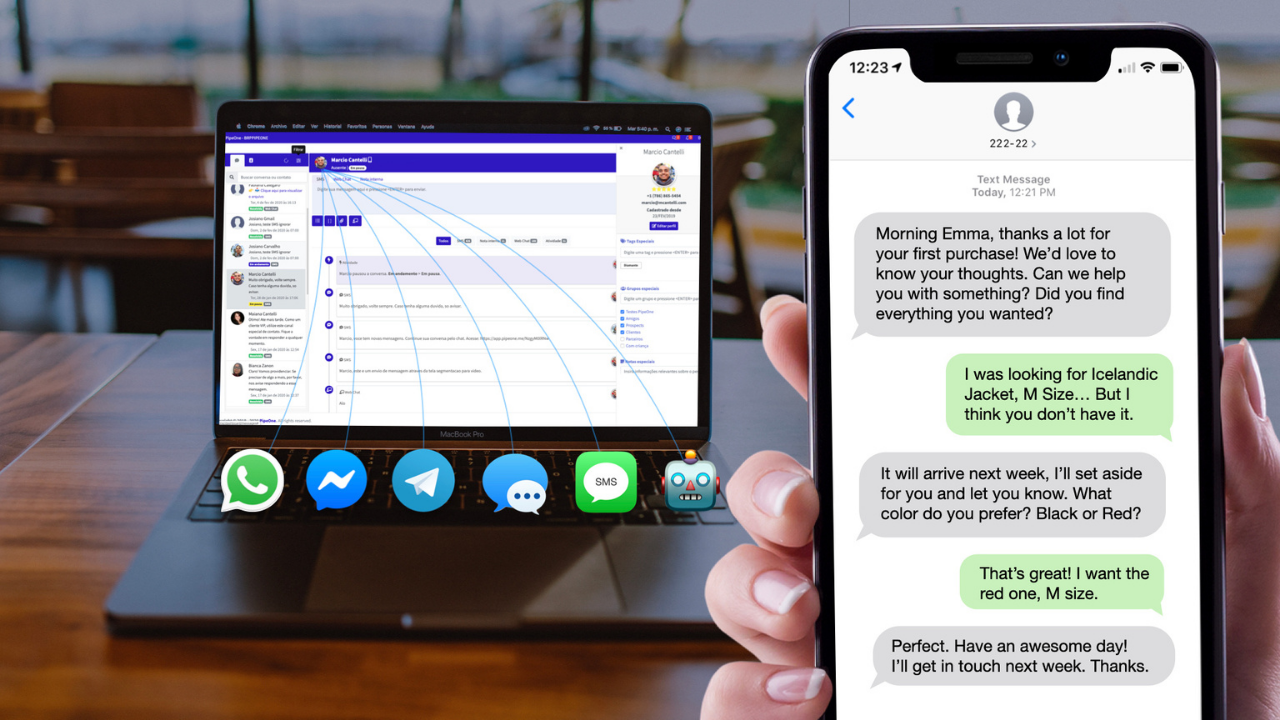 Chat with your customers as a friend in 1:1 messaging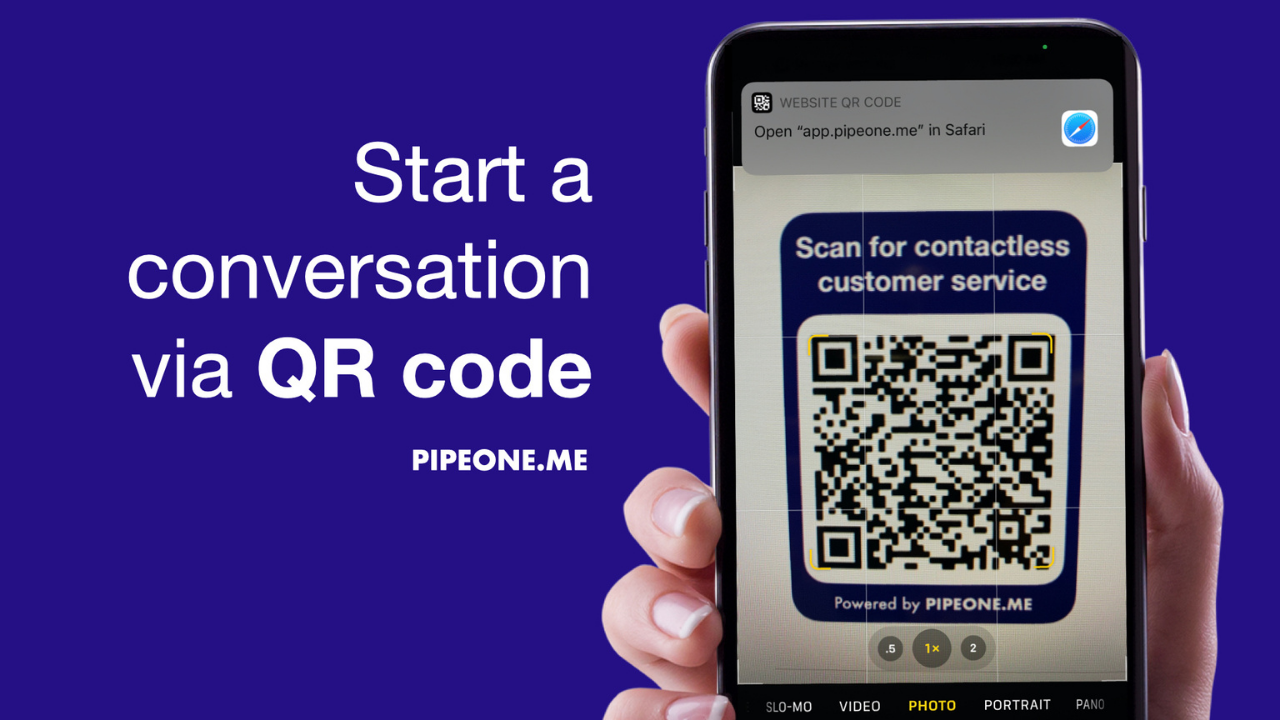 Let your customers talk to your company via QR code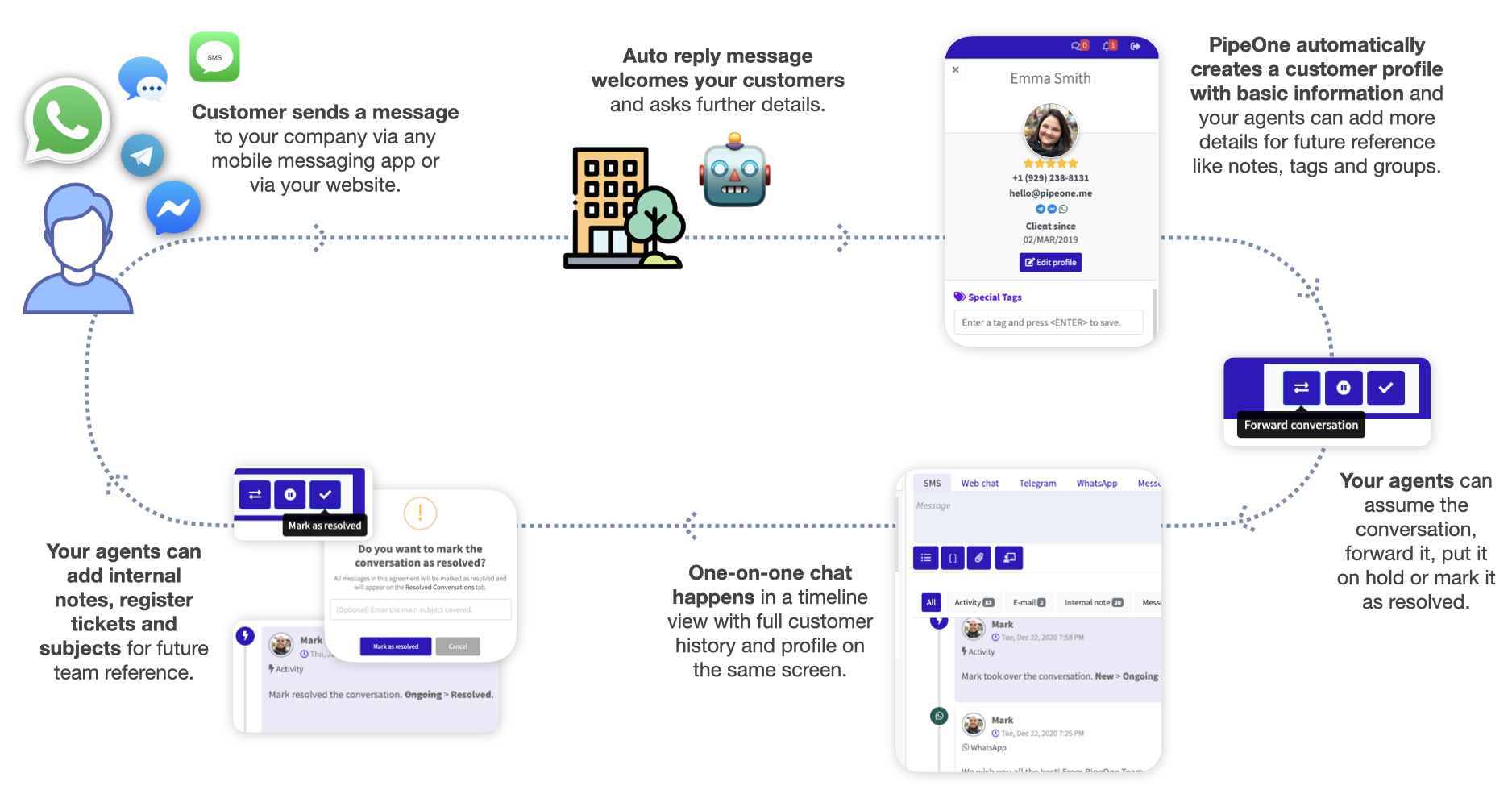 Have all your conversations in one place with a full timeline view of all your channels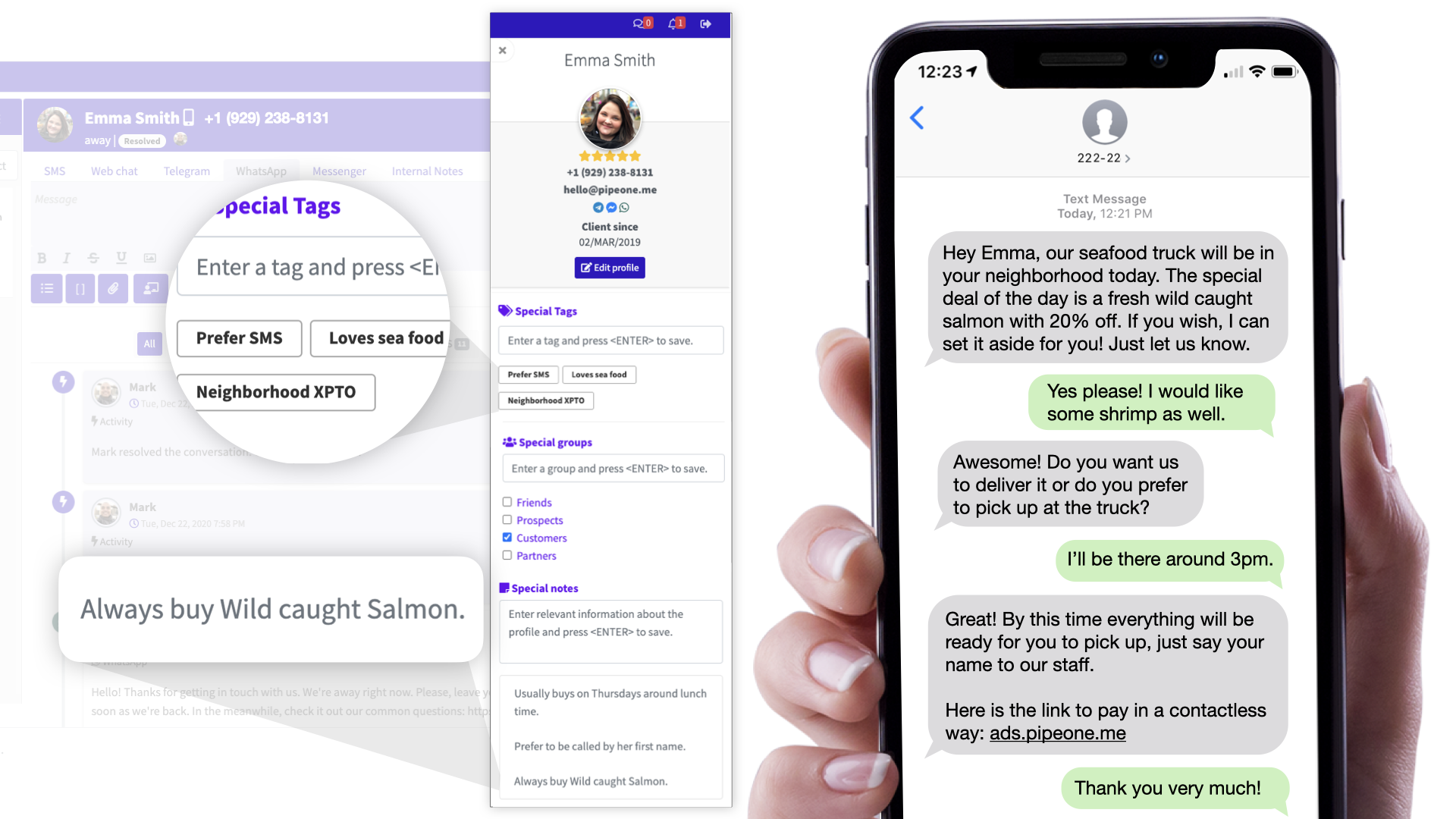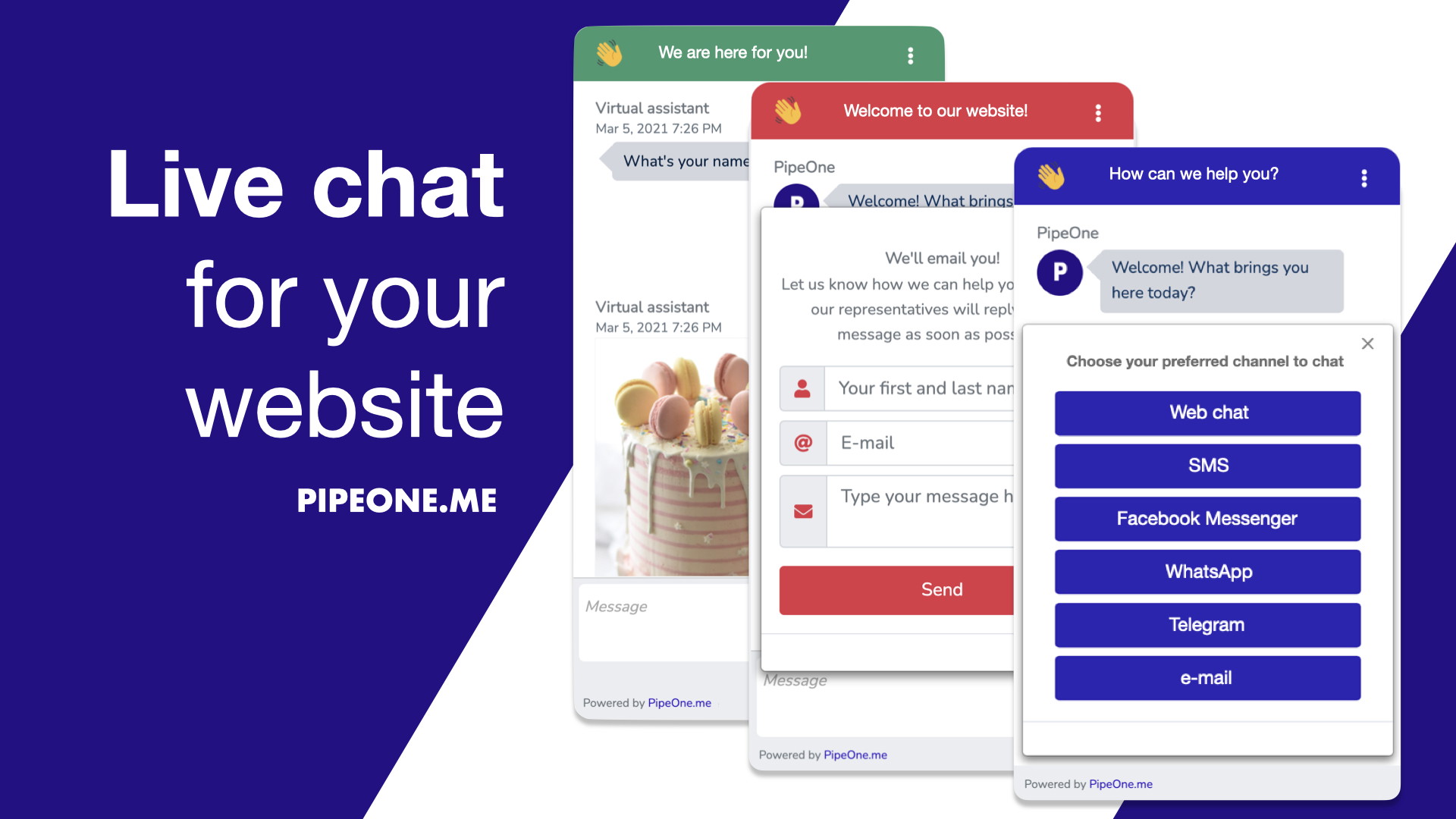 Lifetime access to PipeOne.me
You must redeem your code within 60 days of purchase
All future plan updates
Please note: This deal is not stackable
60 day money-back guarantee. Try it out for 2 months to make sure it's right for you!