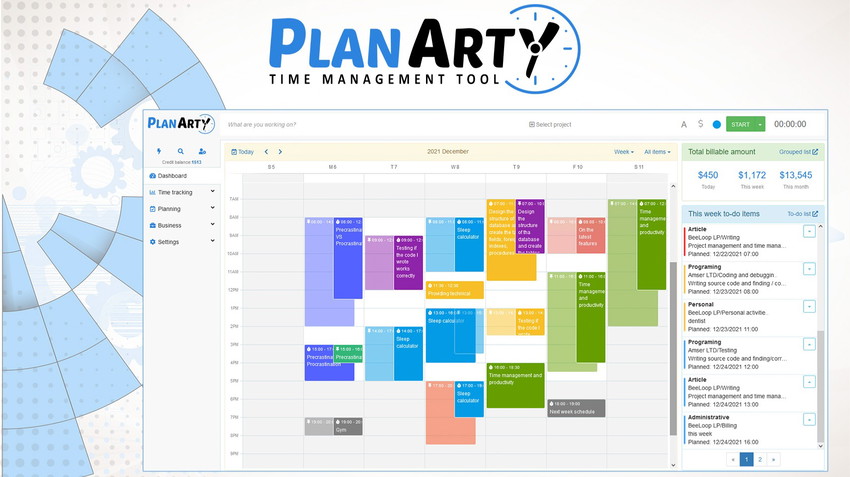 Time management tool to become the most efficient version of yourself. Being a successful solo-preneur involves managing all aspects of your business efficiently, and PlanArty's features allow you to handle all that smoothly and achieve your goals on time. Time Tracking so you have full control over the hours worked on your projects and easily invoice your billable hours. To-do list so you can make a thorough yet flexible planning for all your long and short-term goals. Interactive Calendar (Google-like) for a clear overview of your schedule, time-blocking, and any necessary adjustments for both planned and planned activities. Someday tasks list to never forget the activities you want to do, even if you haven't set a specific time for them yet. Estimates/Quotation to present your offers professionally, and then initiate directly from there, the project planning or time tracking. Project Breakdown so that you can manage them efficiently and always meet your deadlines. Detailed timesheet, because everyone is happy to pay on time, especially when they know exactly what's included on their bill. Invoicing is made simple and easy, precisely because your time is money. Planned vs. Real, the special feature helps you keep yourself accountable for your time.
Lifetime access to CoDesigner Plan
You must redeem your code(s) within 60 days of purchase

All future CoDesigner Plan updates
60 day money-back guarantee. Try it out for 2 months to make sure it's right for you!