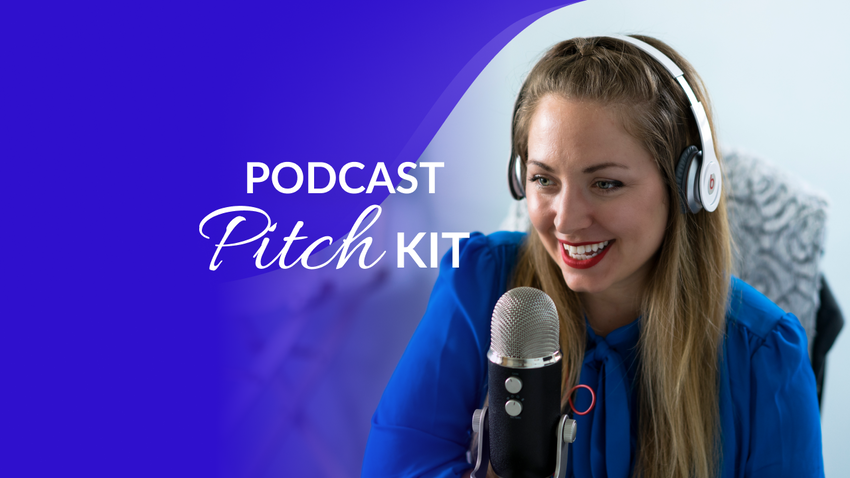 Book podcasts now to showcase your expertise, grow your audience and make sales on autopilot
Booking podcasts is an awesome source of traffic — you know that — but how do you even get started with the process?
The Podcast Pitch Kitis the step by step solution for understanding how to pitch and book podcast shows easily and effectively.
From building your unique press page to creating your email pitch— this system will help you actually get noticed in the first place, instead of those pitches going into the trash can!
And don't worry about keeping track of pitches, they provide a Podcast Pitch Tracker so you'll know exactly when to submit and follow up. The goal is for you to outsource this process so you'll eventually just be showing up for the interview.
The Podcast Pitch Kit's 'Train Your VA' section will include a Trello boardso you can give the research and pitching to your virtual assistant in one click.
There's no faster way to get your business in front of millions of listeners than being a podcast guest. Ready to start guesting on podcasts?
Get lifetime access to Podcast Pitch Kit today!
TL;DR
Promotional graphic templates
Overview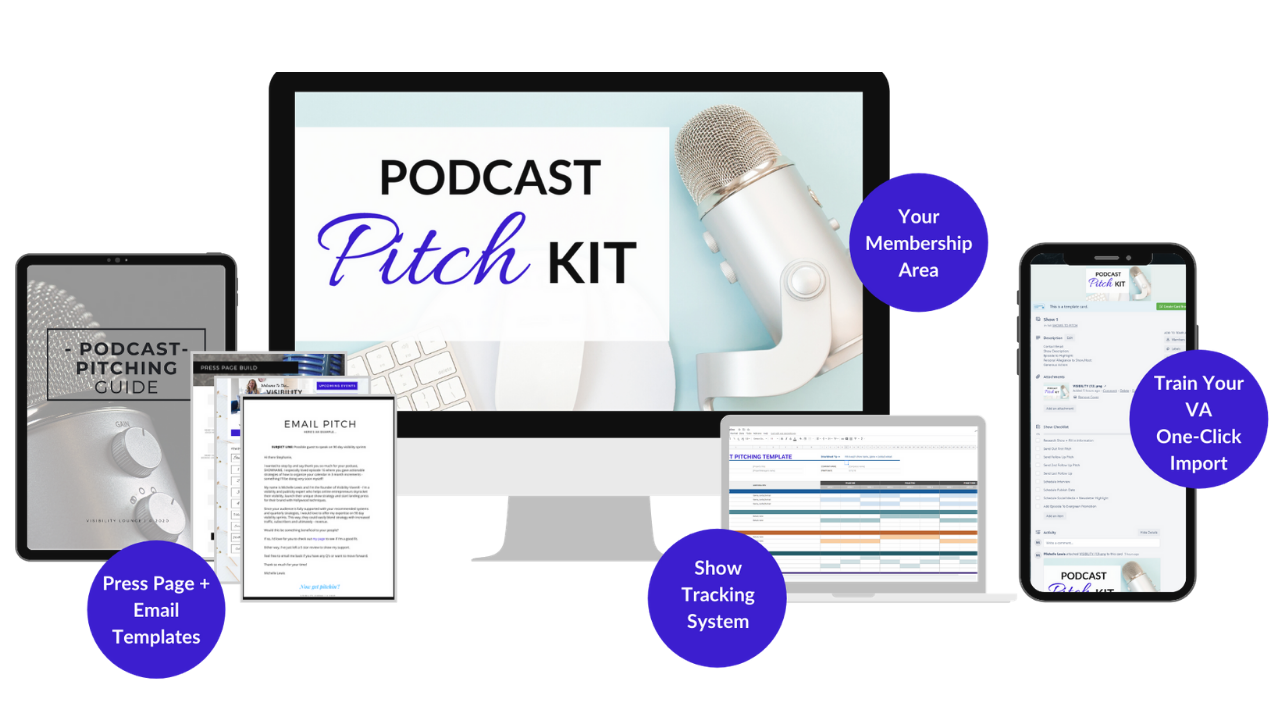 You'll get immediate access to every piece of the pitch kit – including the ability to watch from your phone via the app!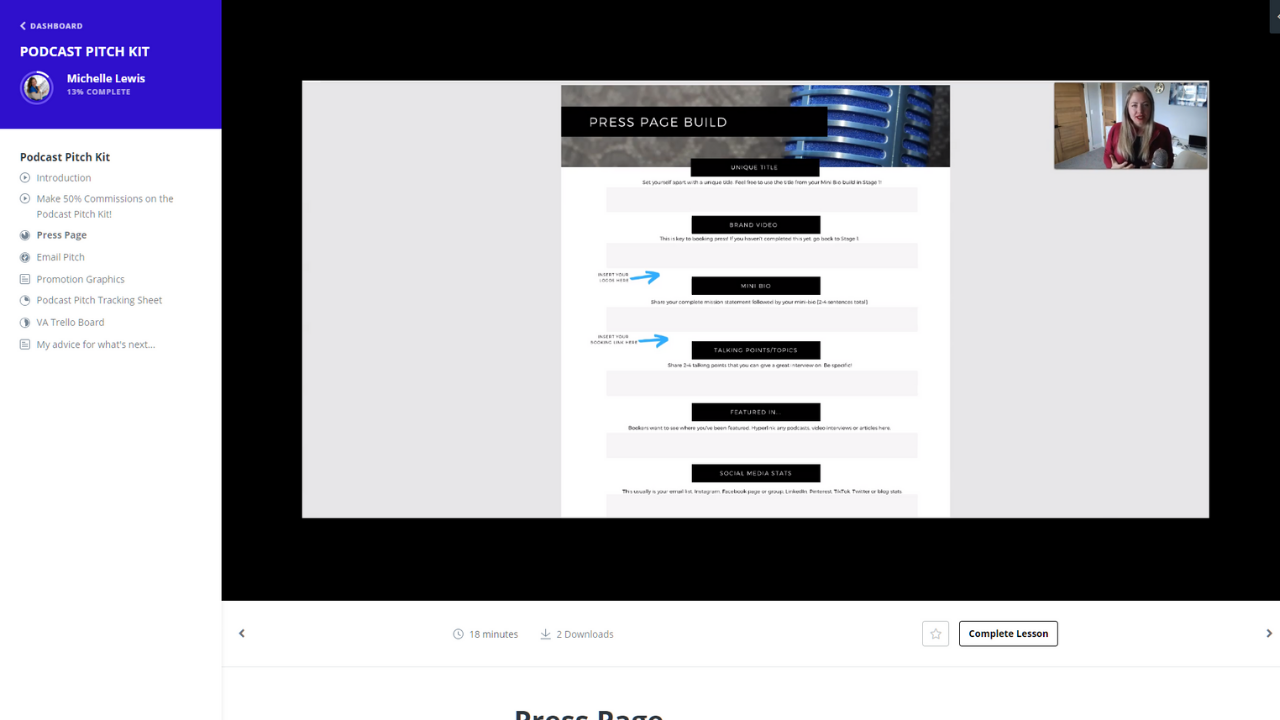 As you can see in the Press Page training, included is a video walkthrough of the top performing press page and a step by step template to build yours!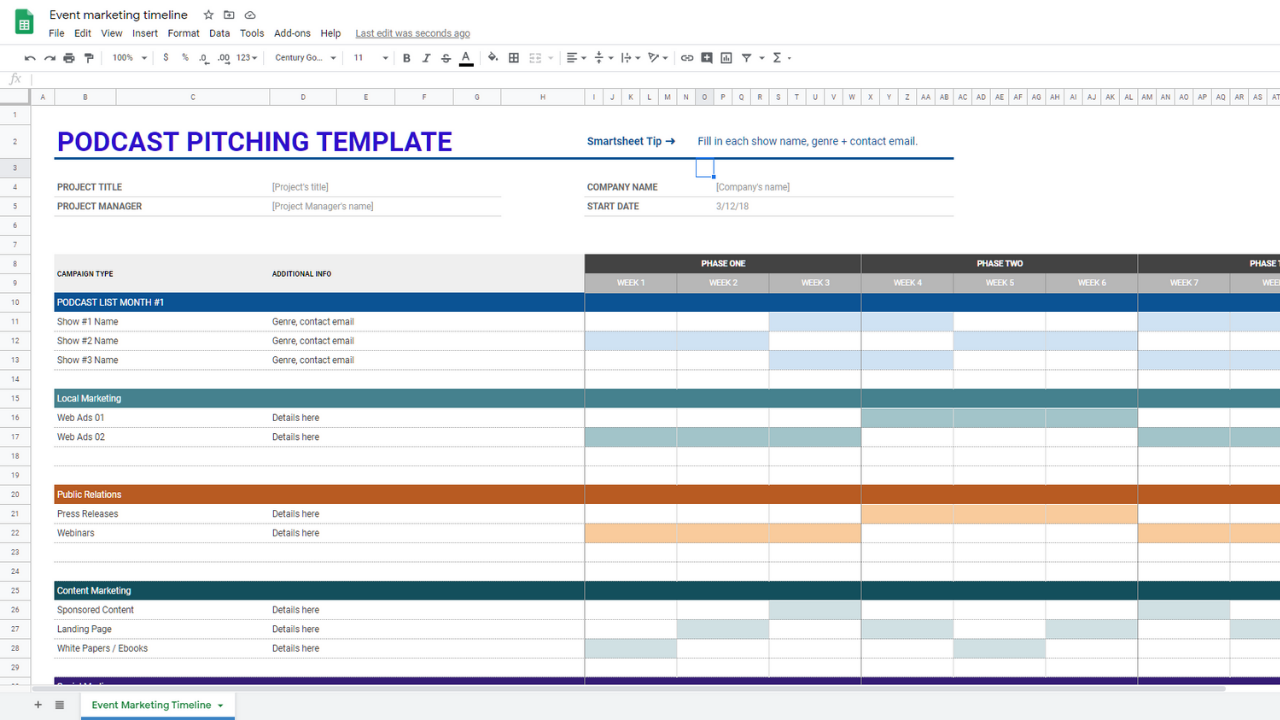 The Podcast Pitch Tracker will help you organize your dream shows/events, automatically fill the dates you should be submitting and following up!
The one-click-import Trello board will give you the project management side of email pitching so you can keep track of the process + outsource to your VA.
Lifetime access to Podcast Pitch Kit
You must redeem your code within 60 days of purchase
All future course updates
Please note: This deal is not stackable
This deal is non-refundable