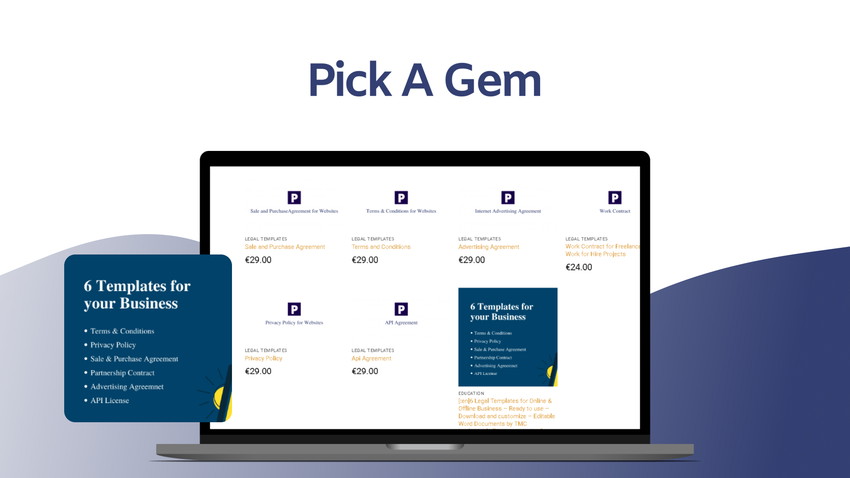 All the legal documents you need to to run your online business!
Are you a website owner or entrepreneur needing help with legal documents? If yes, then these
Ready to Use Legal Templates Fir Website Owners
are for you!
This bundle includes 6 editable word documents that are all ready to use for all online businesses.
Templates included are Terms & Conditions, Privacy Policy, Sale & Purchase Agreement, Partnership Contract, Advertising Agreement, and API License. Stop wasting time and energy trying to create these from scratch.
Download Ready to Use Legal Templates for Website Owners today!
TL;DR
Best for: Website owners and entrepreneurs looking to simplify legal contracts
Overview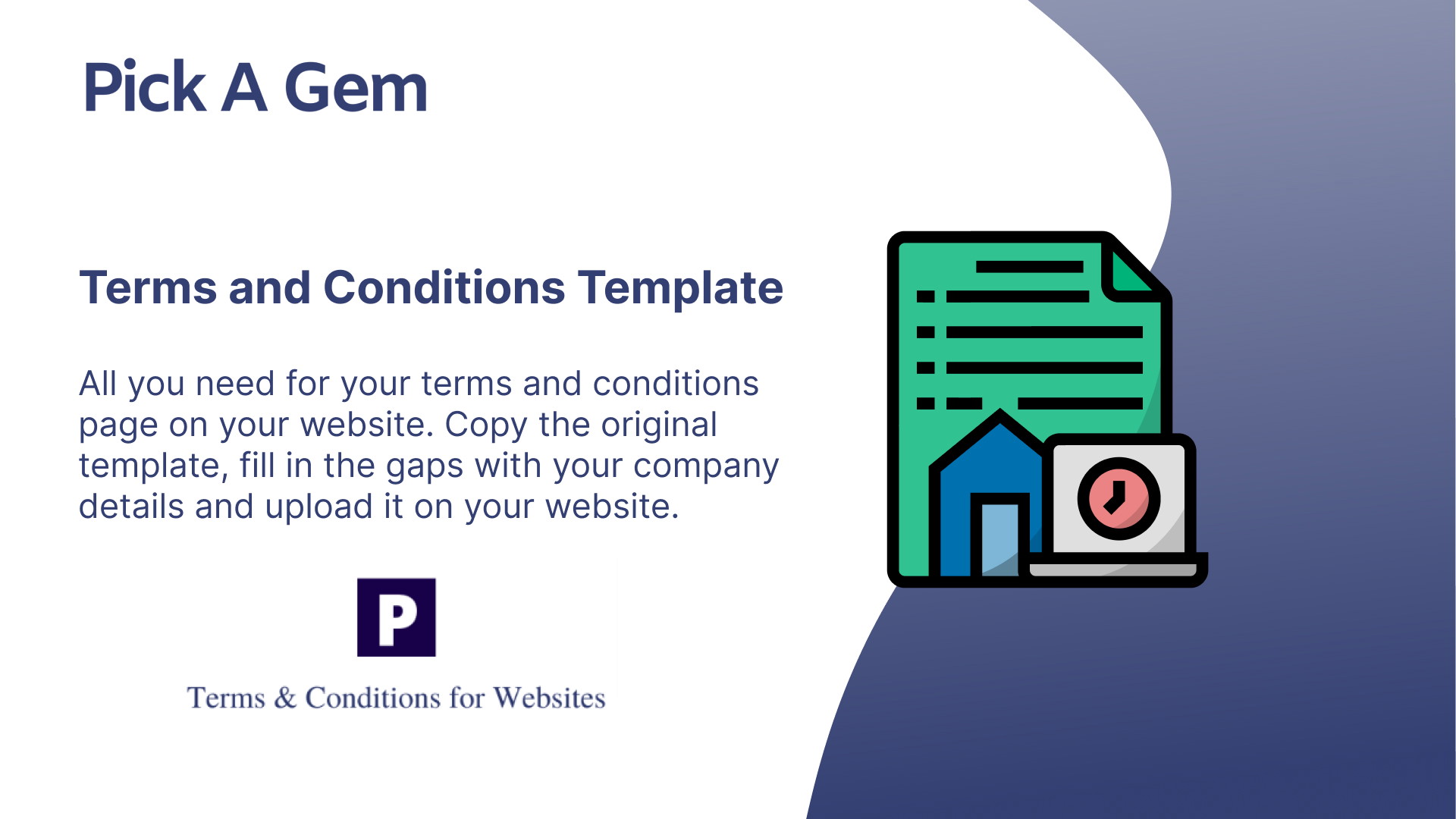 Ready to use Terms and Conditions for website owners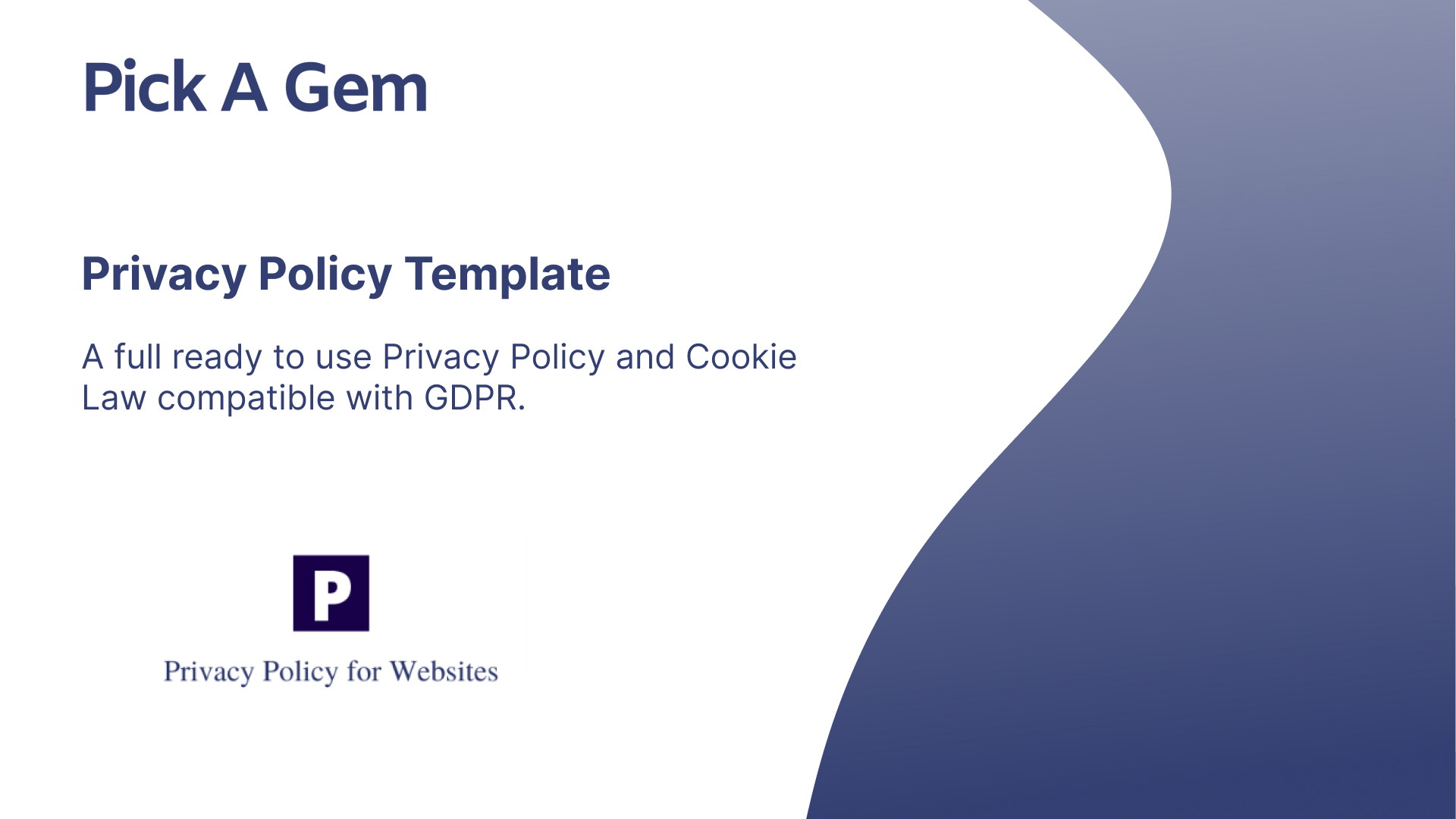 Advertising and API Agreement for online platforms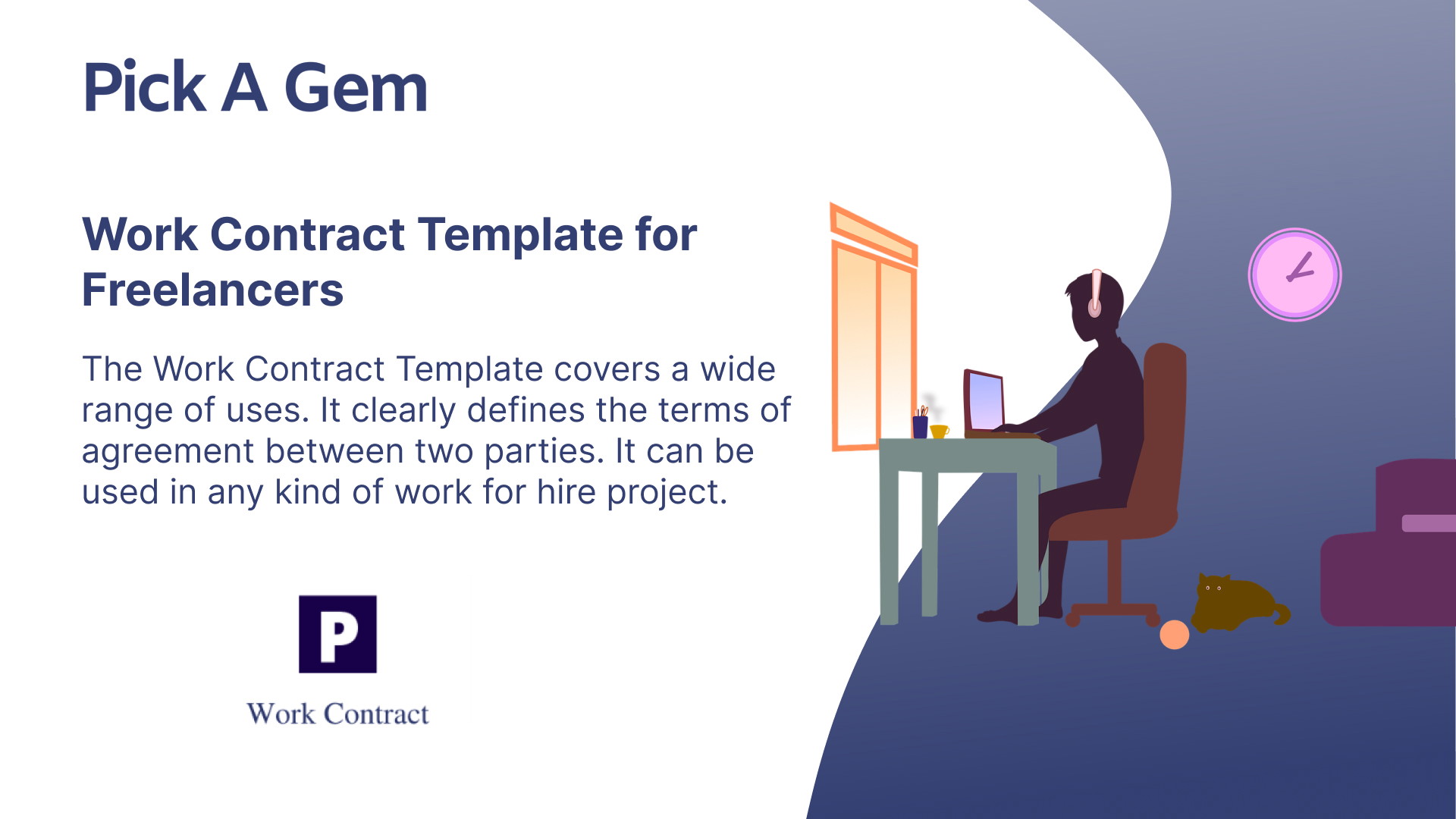 Ready to use and editable Privacy Policy for website owners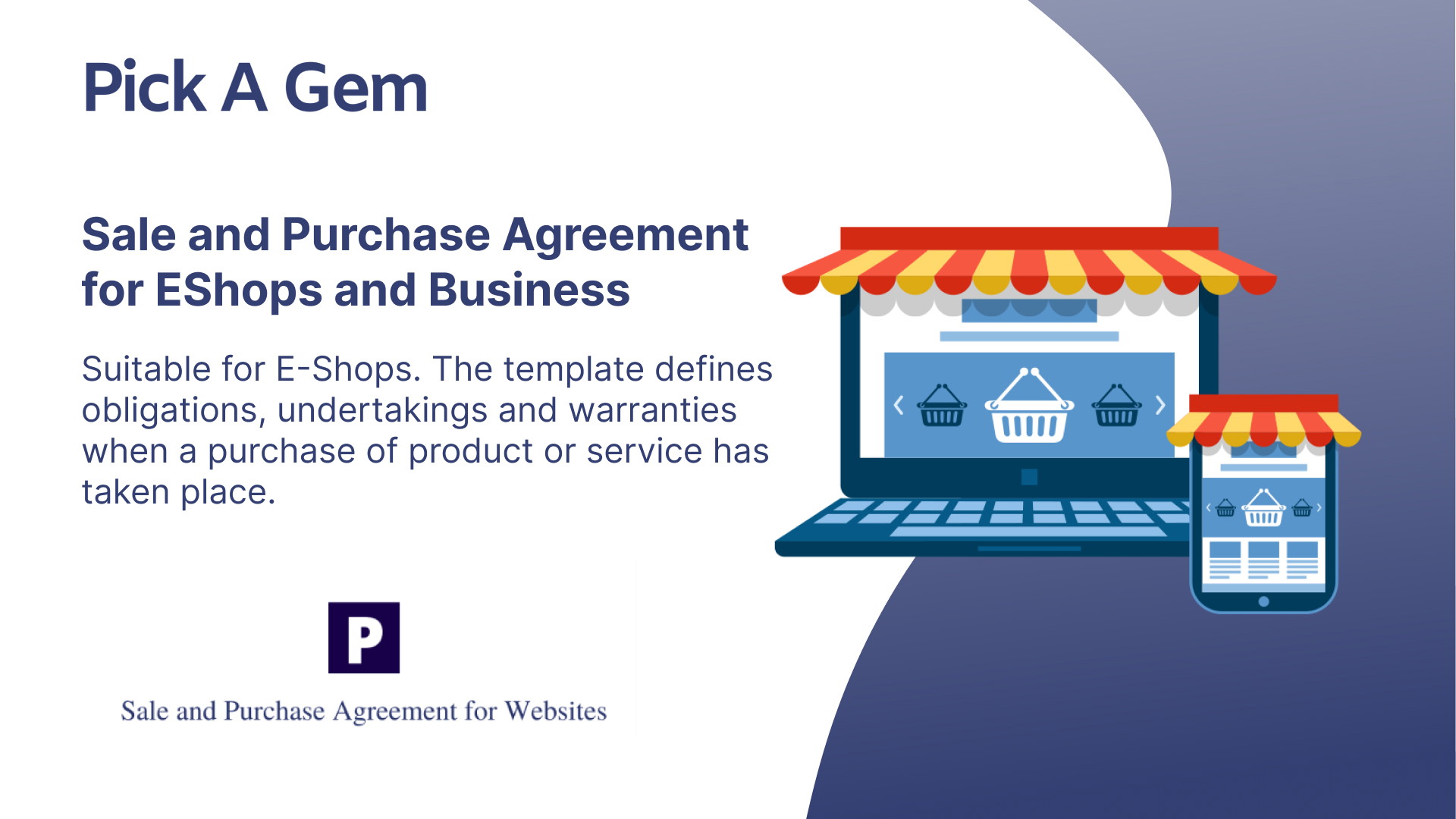 Ready to use Sale and Purchase Agreement for eshops
Ready to use Work Contract for all business
Lifetime access to Ready to Use Agreement Templates for Website Owners & Entrepreneurs
This deal is non-refundable
Get lifetime access. Just download and save within 60 days of purchase.