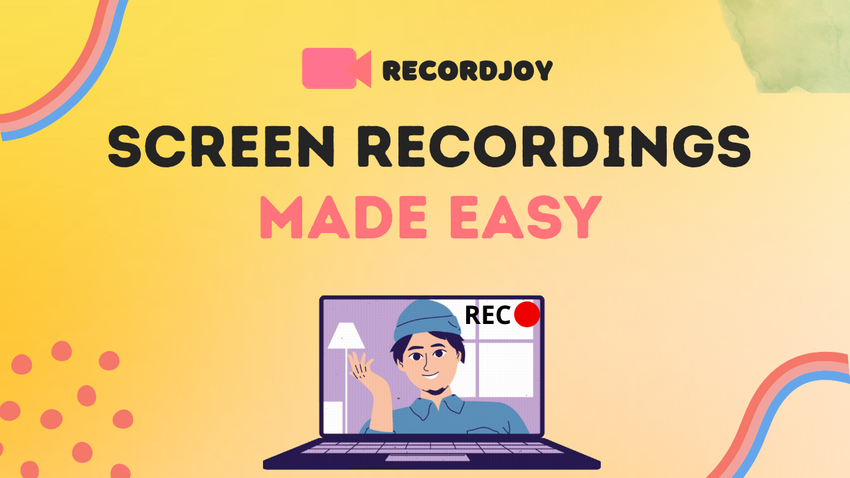 Create high quality screen recordings with our easy to use online tool.
RecordJoy is a powerful screen recorder, without the steep learning curve.
With RecordJoy, you can record your screen, voice, and face to create an instantly shareable video in less time than it would take to type an email. Whether you're troubleshooting customer issues, onboarding new coworkers, or making presentations, RecordJoy saves you time. Feature rich, yet lightweight, we've got all your screen recording needs covered. Shareable links? Check. Want to password protect your video? Done. Need to download your video? You bet. HD Quality? Yes! Manage past recordings? Of course! CNAME support? It's here! See for yourself why engineers, customer service reps, marketers, designers, and teachers love RecordJoy. No installation required. Make your first video in seconds with RecordJoy. Try it today!
Overview
TidyCal is a scheduling solution that makes it easier to manage your calendar and get more bookings.
With TidyCal's intuitive interface, you can customize and manage a variety of bookings stress-free.
You can define your ideal schedule by creating multiple booking types for different days, whether you want to offer free or paid meetings.
Specify time blocks of availability by day and add gap times, so you can take the breaks you need between meetings.
And because business meetings aren't one size fits all, this tool also lets you set up one-on-one and group meetings.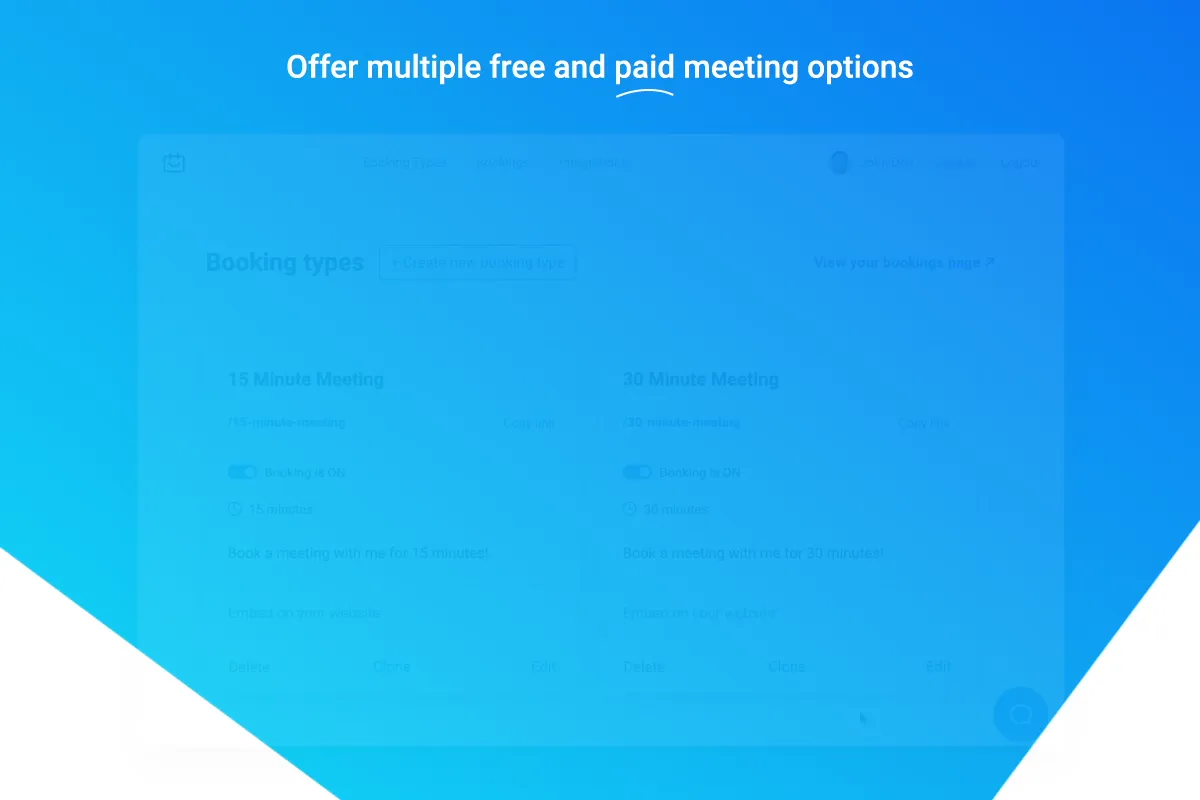 Offer multiple free and paid meeting options for your prospects and clients, all on your terms.
You can tap into tons of tools that streamline your scheduling processes with TidyCal's API and Zapier integrations.
Sync and automate all your calendars across Google, Apple, and Microsoft Office, so whether your meetings are for business or pleasure, nothing falls through the cracks.
Using Zoom and Google Meet integrations, you'll be able to automatically generate custom meeting links.
Plus, if you're offering courses or consulting sessions, you can accept payments via Stripe and PayPal before the meeting even begins!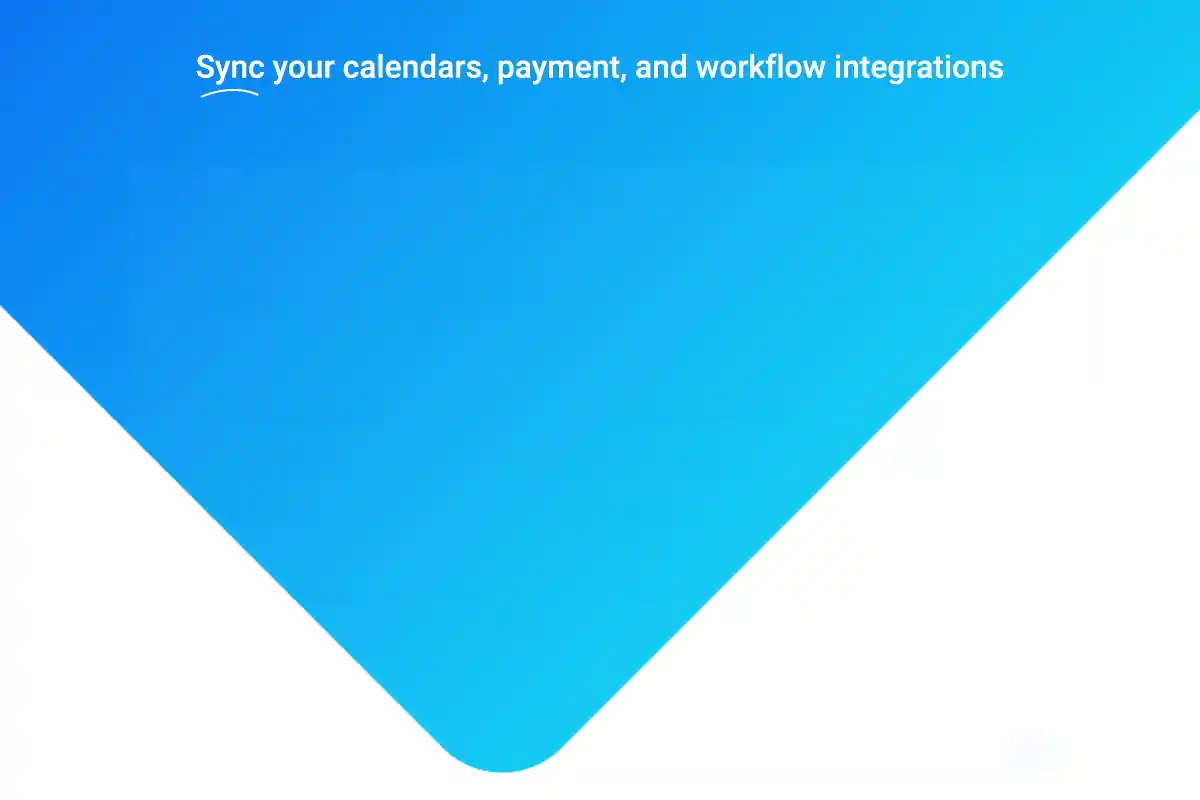 Sync your calendars and get paid using TidyCal's calendar, payment, and workflow integrations.
With TidyCal, you can share your booking pages via links or embeddable widgets right on your website.
You'll be able to either embed your entire booking page, or share individual appointment types.
And once you get them on a call, you can pitch and convert your site visitors into paid customers with very little effort.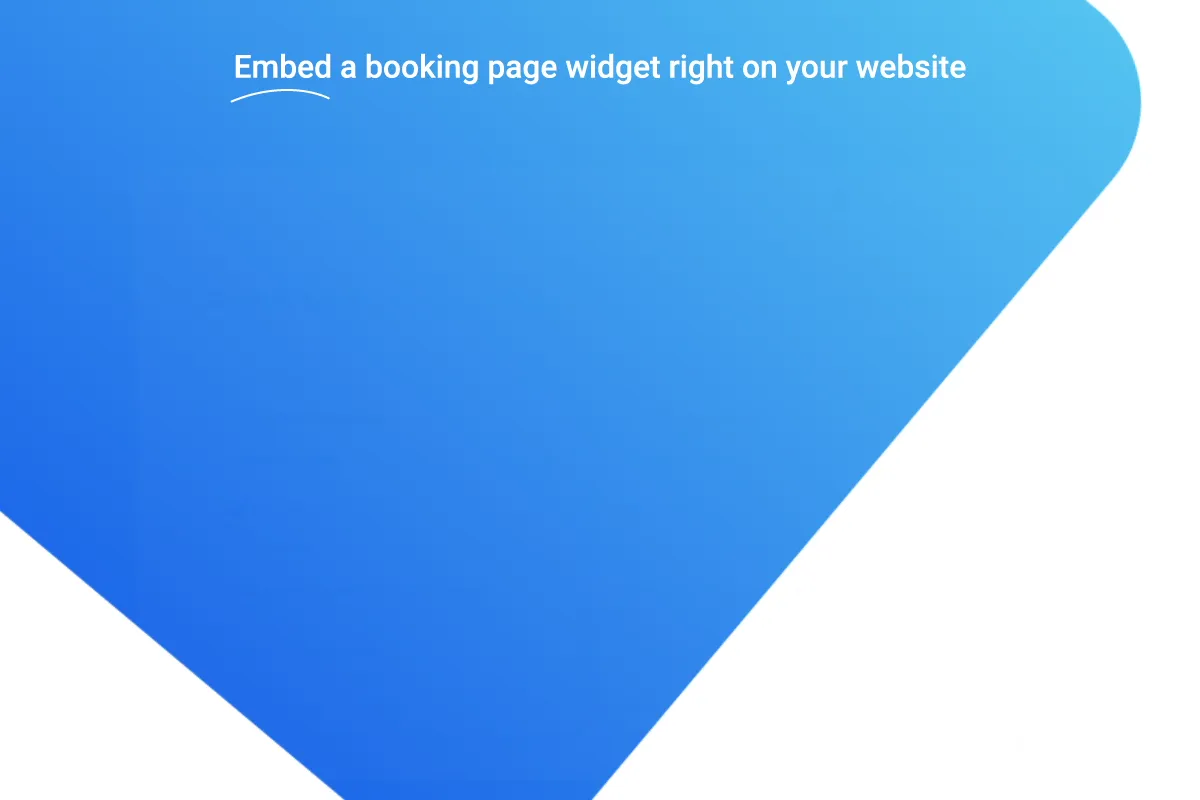 Embed a booking page widget right on your website to make the scheduling process convenient for everyone.
TidyCal helps you collect all the client information you need right when they book an appointment.
Set up your page to ask questions before completing the booking, so you're prepared for the meeting ahead of time.
Once the meeting is booked, TidyCal will automatically send a confirmation email to all participants.
Plus, you and your client will be able to cancel or reschedule the meeting hassle-free, so everyone is on the same page if anything changes.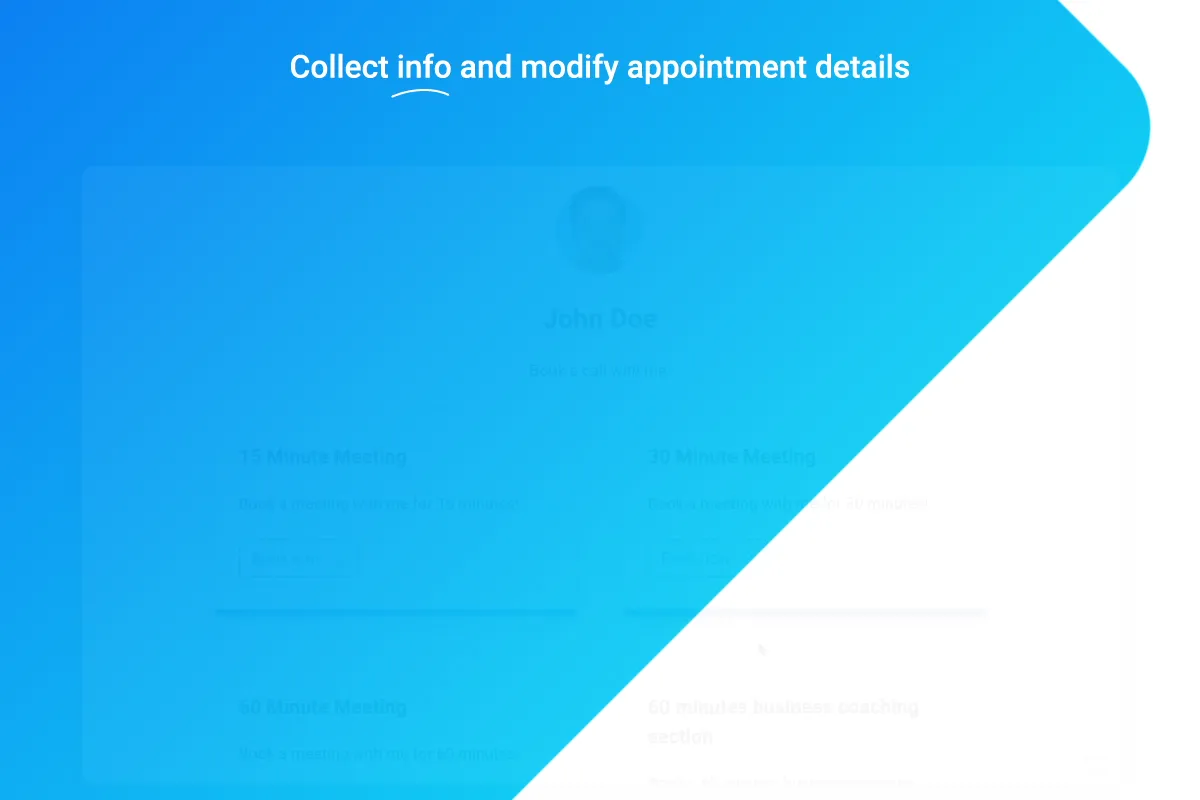 TidyCal makes connecting with clients and prospects a breeze, with options to collect info and modify appointment details.
Coordinating across calendars and time zones with back-and-forth emails is a thing of the past, just like burning mixtapes. ("How much Boyz II Men will show my crush I care?")
With TidyCal, you get everything you need to manage all your bookings and turn prospects into paying customers.
Take control of your schedule using one tool for all your calendars.
Get lifetime access to TidyCal today!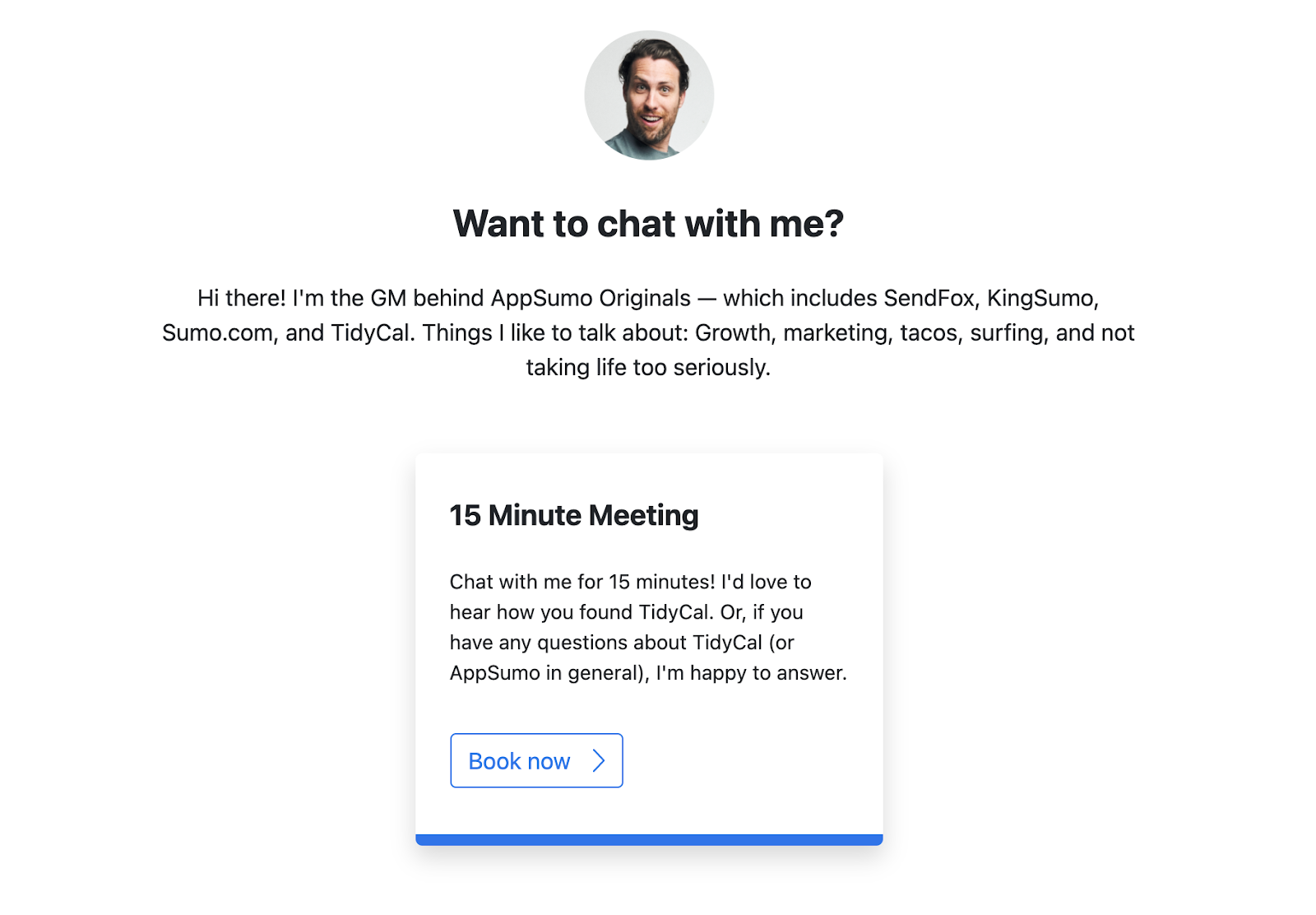 Deal terms & conditions
Lifetime access to TidyCal

All future Lifetime Plan updates

An AppSumo Original, created by the AppSumo team as a simple, affordable solution

No codes, no stacking—just choose the plan that's right for you

You must activate your license within 60 days of purchase

This deal cannot be upgraded or downgraded between license tiers

Only for TidyCal users who do not have an existing paid account
60 day money-back guarantee. Try it out for 2 months to make sure it's right for you!