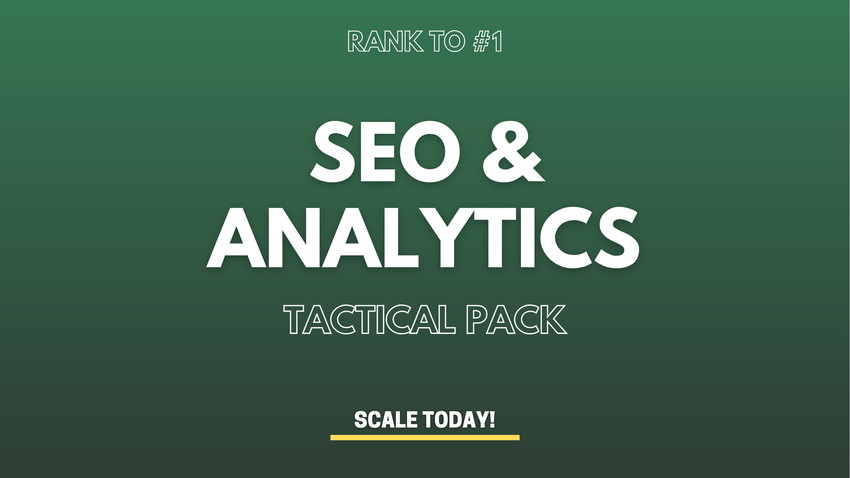 The SEO & ANALYTICS TACTICAL PACK is a collection of various checklists, tactical ideas, and guides, on how to execute winning campaigns by using SEO actionable plans and proven ideas that scaled up various Forbes 500 Companies. 🚀 This product includes hours and hours of research and experience for more than 10 years in the SEO field by working with various agencies and global corporations. What is inside of this awesome bundle: 💡SEO & Performance Audit Checklist 💡124 Best SEO Tooling 💡Google Analytics Checklist 💡74 Quick & Actionable Tips for SEO 💡+100 Linkbuilding Sources 💡Content Audit Template 💡+140 SEO Courses and Guides 💡25 Email Outreach Templates Let's scale up your project quickly with Search Engine Optimisation! Get instant access now!
Digital download of SEO & Analytics Tactical Pack
This deal is non-refundable
Get lifetime access. Just download and save within 60 days of purchase.