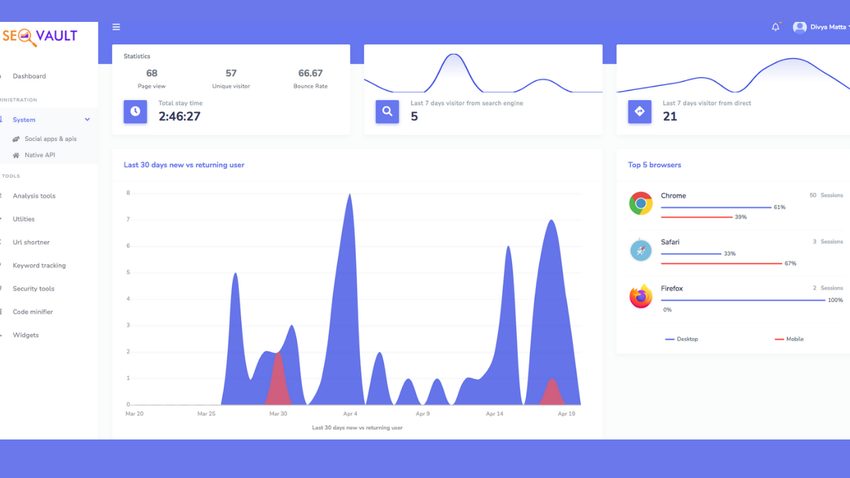 SEOVAULTS – Most Powerful and Complete Visitor Analytics & SEO Tools – Built for Small & Local Businesses! It's an app to analyze your site visitors and analyze any site's information, such as Alexa data, similarWeb data, whois data, social media data, Moz check, DMOZ check, search engine index, google page rank, IP analysis, malware check, etc. Combine all that with some other great SEO tools such as link analysis, keyword position analysis, auto keyword suggestion, page status check, backlink creation/search, website ping, Google Adwords scraper, etc. You will get some bonus utility tools such as email encoder/decoder, metatag generator, ogtag generator, plagiarism check, valid email check, duplicate email filter, url encode/decode, robot code generator, etc. Visitor & Website Analytics Social network Analysis Rank & Index Analysis Domain & IP Analysis Google Tools & Utilities Security Tools Keyword Analysis Backlink & ping Get access today!
Lifetime access to SEOVAULTS – Complete SEO Tools, Visitor & Website Analytics – Built for Small & Local Business Owners
You must redeem your code within 60 days of purchase

All future plan updates
60 day money-back guarantee. Try it out for 2 months to make sure it's right for you!