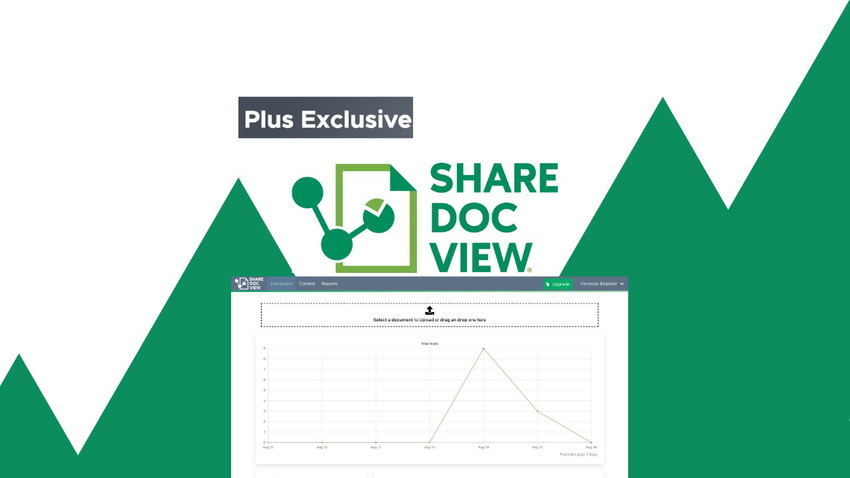 Get leads, branding & analytics sharing document via links. Stack for more storage and team members!
ShareDocView is a document sharing platform that helps you capture leads with your content, using secure sharing, up-to-date analytics, and landing pages.
ShareDocView makes it a breeze to create document links that you can share with potential investors, email subscribers, and website visitors.
Control who can view or download your content by setting up different access rights for every unique link of the same document.
You'll be able to request that leads verify their emails with unique codes before viewing or downloading documents.
And you can test unlimited links to compare results, as well as host documents on landing pages that capture leads with Google One Tap sign-in, which unlocks your valuable content.
Whether you're sharing a document or a pitch deck, your files will always be secure.
You can add a password to open your link and use the 1-Click feature to disable access to your content within seconds.
Since everything syncs up automatically, you're even able to safely update documents without swapping out links.
Enjoy a simple but powerful sales enablement and document tracking software
Get leads and analytics by sharing docs with links via ShareDocView.com