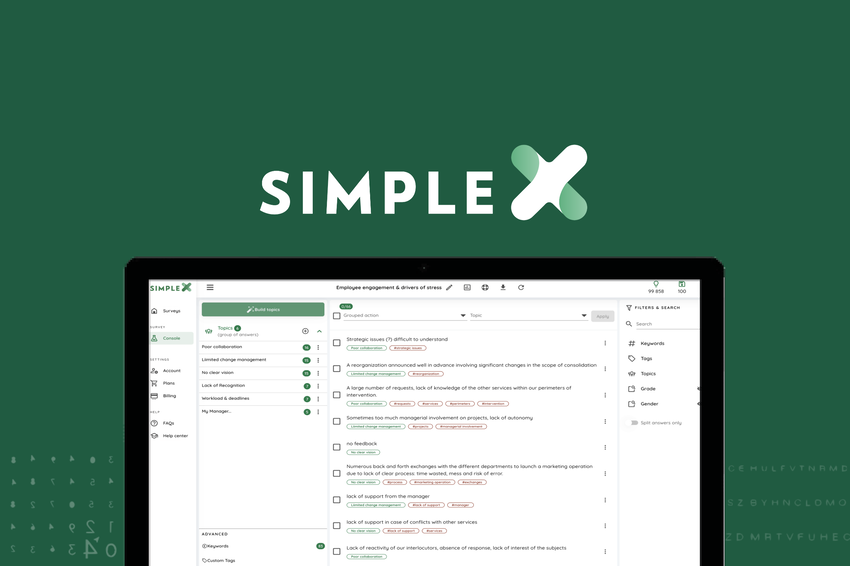 Analyze text data faster and generate valuable insights with semantic AI
Import, analyze, and search your text data quickly across 50 languages
Skip complicated code with a user-friendly AI that creates tags, categorizes answers into topics, and generates reports
Overview
SimpleX is an AI-powered smart console that helps you quickly analyze and sort text data, without coding.
SimpleX uses semantic AI to search, filter, sort, and compare hundreds of text answers in an instant.
Import text data from any spreadsheet in fast mode, or with the help of a user-friendly step-by-step assistant.
It's easy to connect to hundreds of apps using the Zapier and Google integrations, which let you access data from customer feedback and surveys.
Best of all, this console can process text data in 50 languages, including Arabic, Chinese, Japanese, and all European languages!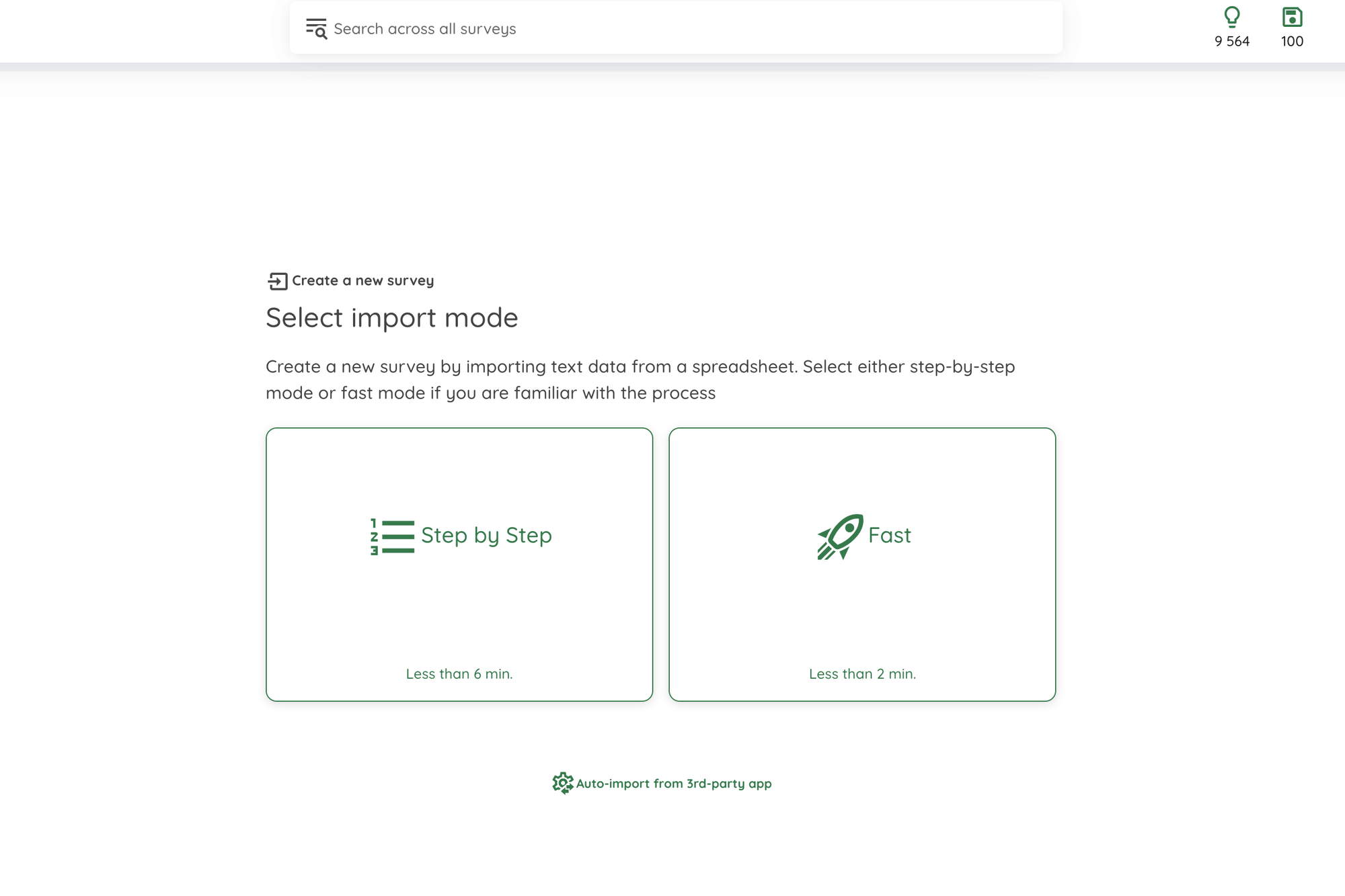 Import text data from any source in multiple languages using an intuitive, AI-assisted tool.
SimpleX lets you automatically tag your data with keywords, sentiment analysis, and originality scores.
Add custom tags to improve search or filter capabilities and get the information you need fast and easy.
You'll be able to extract relevant insights effortlessly, whether you're sorting employee feedback, identifying frequently used keywords, or finding duplicate quotes.
Plus, you can import team posts from meetings and white-boarding tools to keep track of key findings and takeaways.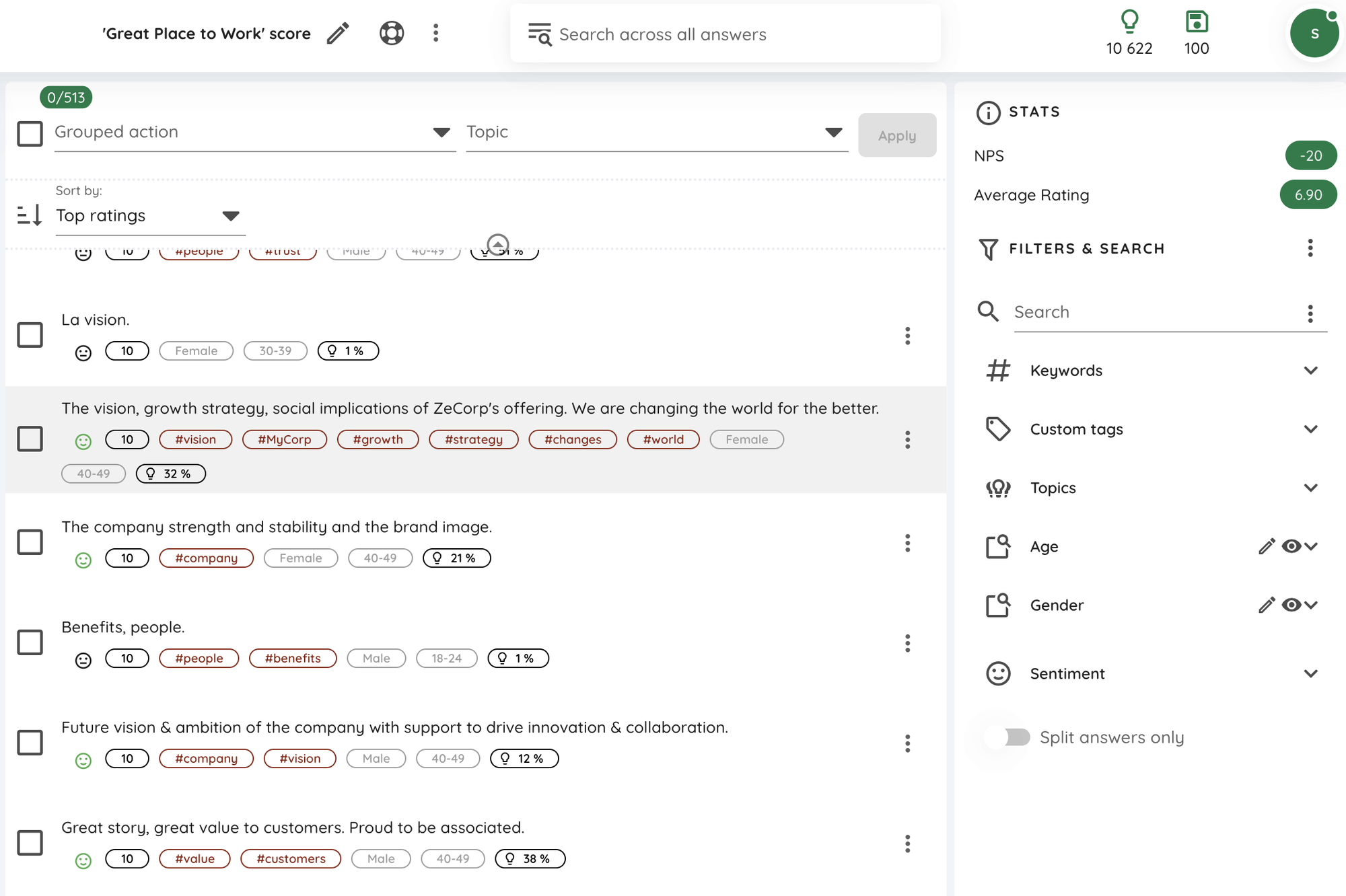 Use semantic AI to segment your text data with custom tags, keywords, and sentiment scores.
Unlike standard spreadsheet tools, SimpleX uses Natural Language Processing (NLP) so you can search through text data based on meaning.
Just pick one answer and the platform will display the most similar survey answers, even if they're written in different words or languages.
You'll also be able to sort responses into custom topics and get suggestions for more relevant answers and topics.
And once the work starts piling up, SimpleX can even pick up the slack and group the remaining responses based on what you've done so far.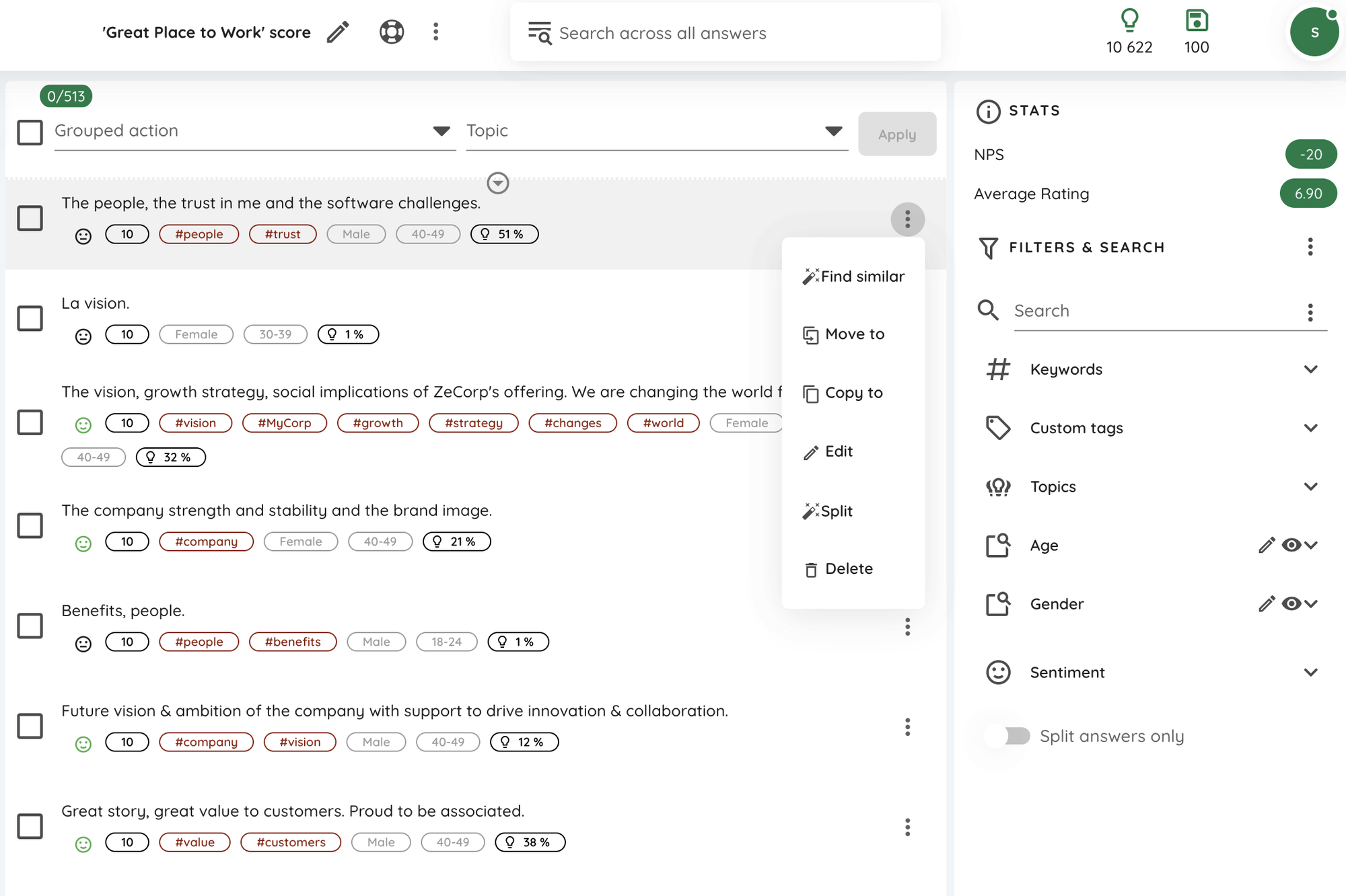 Find and sort responses based on meaning using Natural Language Processing (NLP).
SimpleX also gives you everything you need to generate reports to share with your team and drive smarter decision-making.
Visualize insights with dynamic charts, word clouds, and topic treemaps that can be created and added to your presentations on the fly.
In just a few clicks, you'll get standard lists of topics, keywords, and comprehensive tables with advanced statistics.
Thanks to their cross survey search bar, you can access all your past data and dig up any quote from any survey faster than lightning.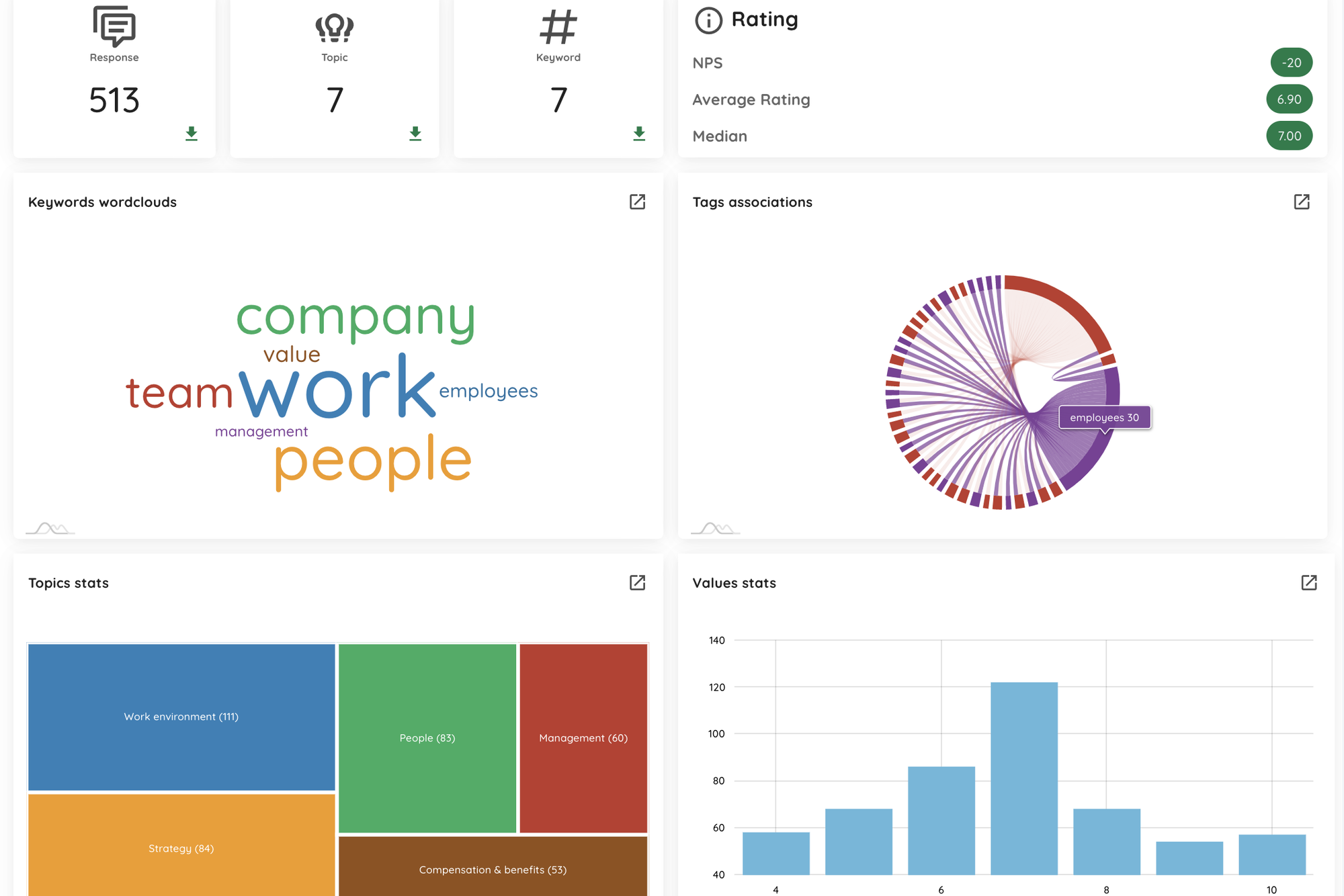 Visualize and share key insights with dynamic charts, word clouds, and topic treemaps.
When you're not a tech wiz, manually analyzing text data can feel like you're working for that weird company in Severance. ("I'm just deleting all the scary numbers.")
SimpleX is equipped with semantic AI that digs deeper into your text data, so you can make better decisions without any hassle.
Get more from your data.
Get lifetime access to SimpleX today!
Deal terms & conditions
Lifetime access to SimpleX

All future Pro Plan updates

No codes, no stacking—just choose the plan that's right for you

You must activate your license within 60 days of purchase

Ability to upgrade or downgrade between 3 license tiers

GDPR compliant

Only for new SimpleX users who do not have existing accounts

1 credit =1 non-blank row imported. Unused credits expire at the end of billing period. Credits purchased/offered do not expire
60 day money-back guarantee. Try it out for 2 months to make sure it's right for you!
Features included in all plans
Import Excel and CSV files

Export Excel, PDF, and PNG files

Keyword automatic extraction with keyword search (including plural and conjugated forms)

Content suggestions based on semantic similarity

Full-text search with multiple filters and semantic search

Charts: word clouds, treemaps, and bar charts

Personal tags

Assisted split of lengthy answers

AI-powered topic suggestion and AI-assisted automatic distribution across topics

50 supported languages

Zapier integration (Beta)