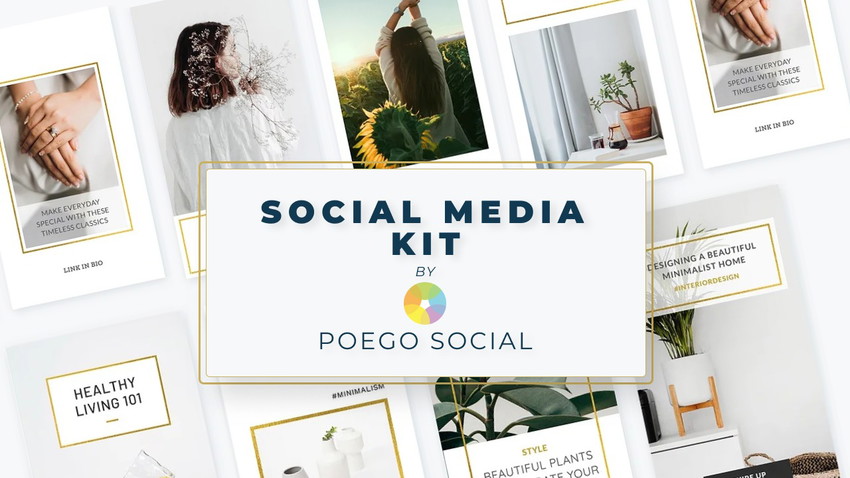 Now you can focus on running your business!
If you're looking to take your brand to the next level, then you need a social media kit! Poego Social can help you create one that is perfect for your business. Our social media kit was created so you can most out of your social media presence. A social media kit will help increase awareness of your brand and attract new customers. It will also help keep current customers up-to-date on all of your latest products and promotions. Our team can create a custom kit that is tailored specifically to your needs and goals. We've got you covered with LinkedIn, Pinterest, TikTok, YouTube, Instagram, and Facebook. From stories to icons, mockups, YouTube Channel pages, videos, video thumbnails, marketing campaigns & more. This kit is designed to work with Adobe Photoshop CS4 and above and can also be used with Canva. "This is by far the best template set I ever bought. It is so incredibly organized it makes me want to cry tears of joy! Thank you for making my life easier and my work faster. And thank you for the updates: it makes the files keep their value!" We'll make sure it looks great and is easy to use, so you can focus on what's important – running your business!
Digital download of Social Media Kit by Poego Social
This deal is non-refundable
Get lifetime access. Just download and save within 60 days of purchase.