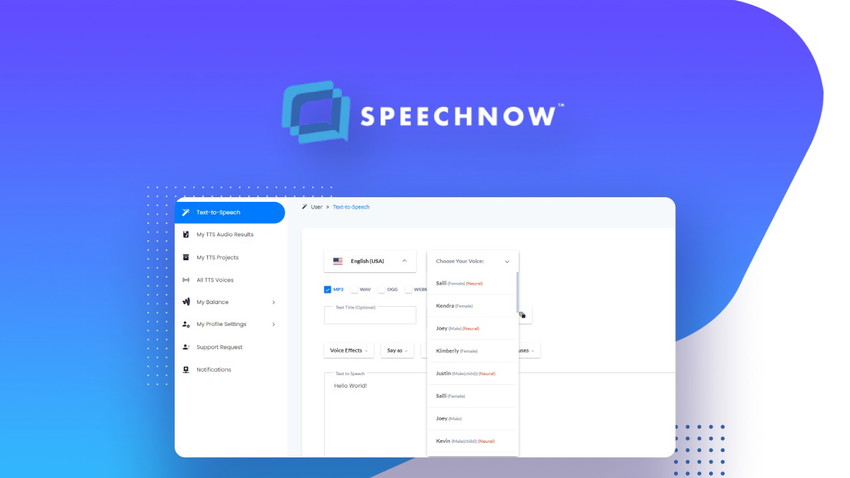 Create voice recordings or audio versions of content for YouTube, Facebook, & more in a few steps
SpeechNow
lets you create voice recordings and audio versions of content for YouTube videos, Facebook ads, Instagram posts, and more, in just a few steps.
All you have to do isadd text, choose voice & language —and wait for your file to be created.Yes, it's that easy!Create good voiceovers that tell your brand's actual story with SpeechNow.
Create voice recordings for Youtube videos, Facebook ads, Instagram posts or audio versions of content in just a few steps
Use SpeechNow to create learning, education, and training videos
Overview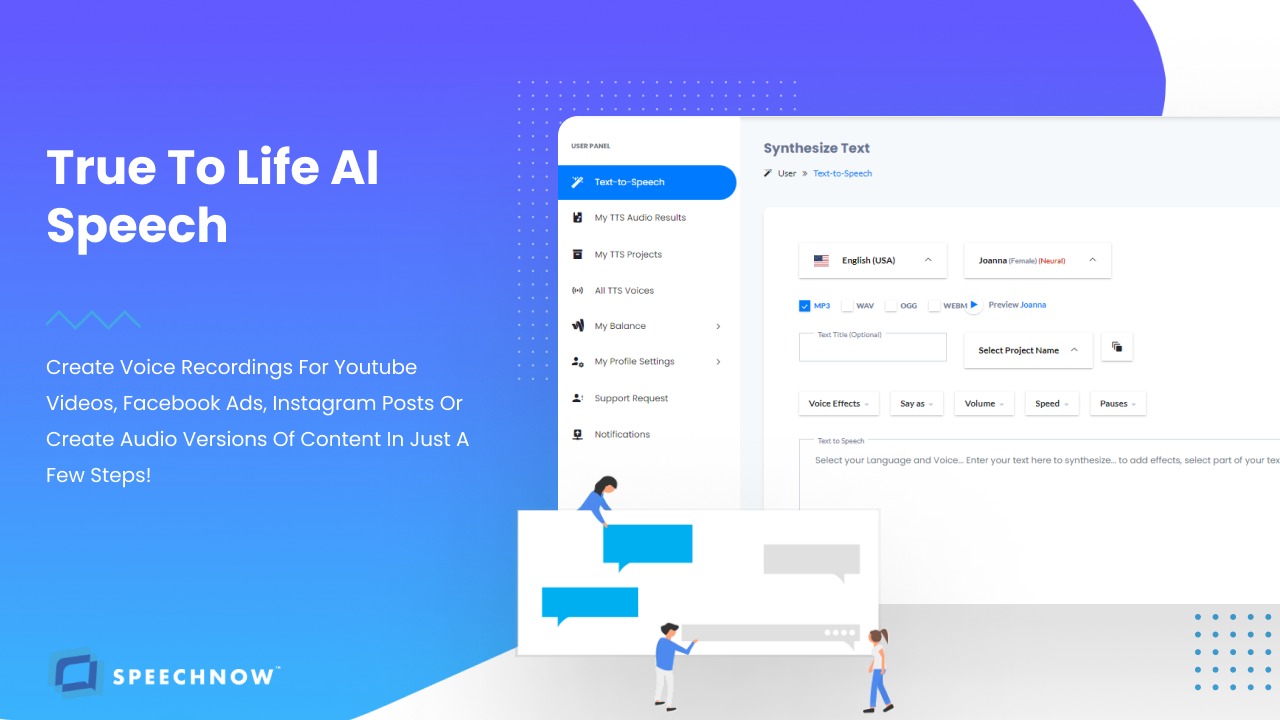 Create voice recordings in just a few steps.
Since the dawn of humanity people would gather around the fire and listen to stories…
Only in the last 100 years, we have become accustomed to watching stories at the cinema, TV and later on YouTube.
Videos without a good voiceover will not convert, will not get you clicks, leads, traffic, or any sales!
That's why a video is not efficient without a good voiceover that tells the actual story!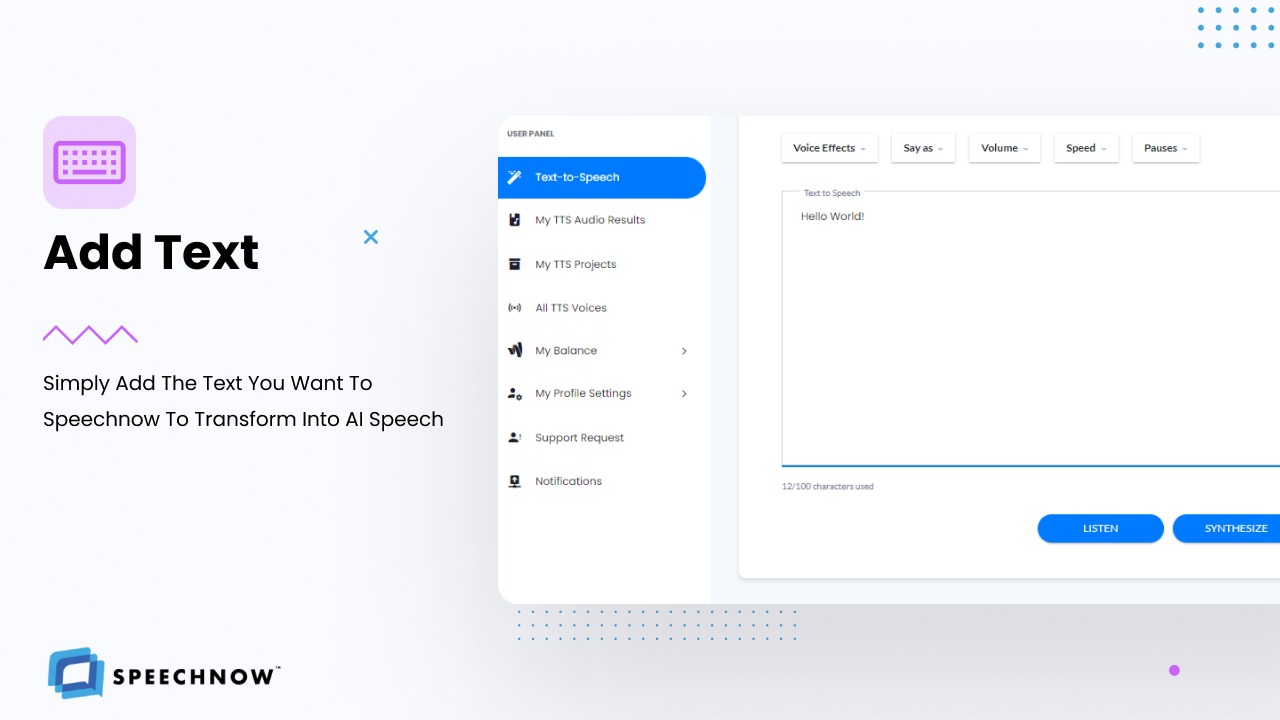 Easily write out your "script."
To get started, you can select your language and voice. From there you choose your text to synthesize. Last, you'll have the option to add any effects.
And it's as simple as that!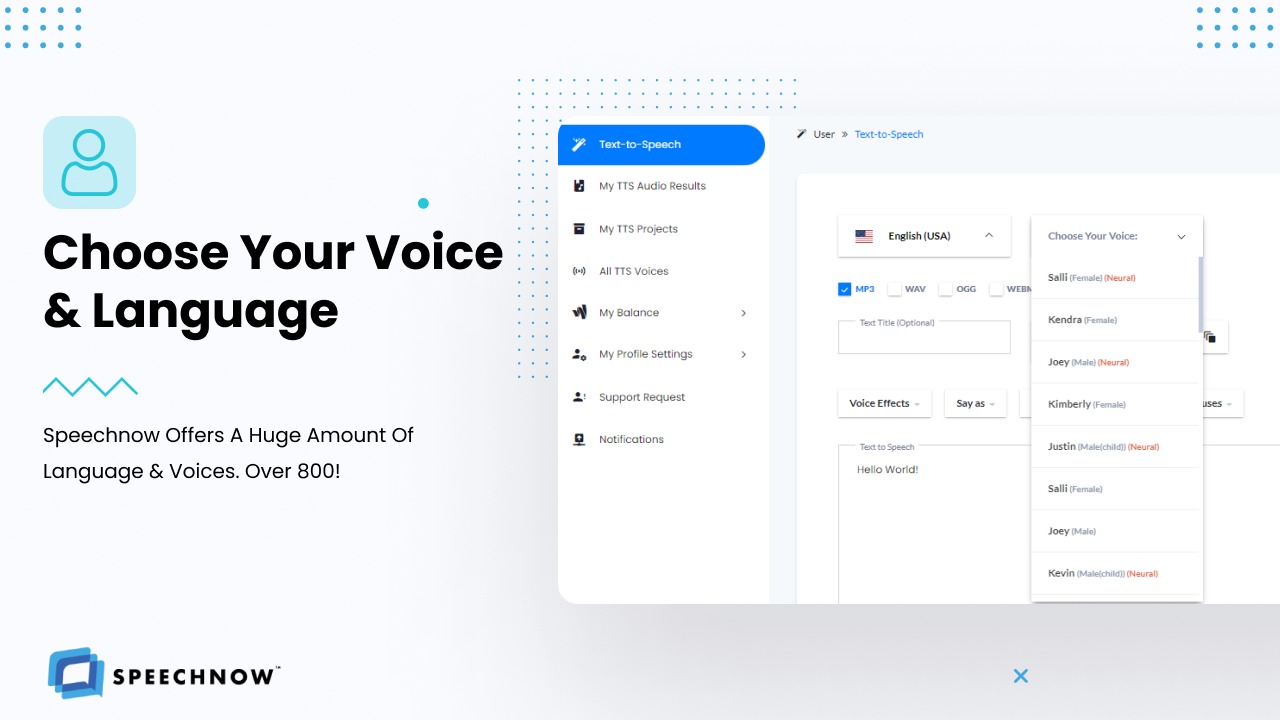 Any easy to use drop down menu to choose your language and voice preference.
From there, you will have the option of over 800 languages and voices to choose from.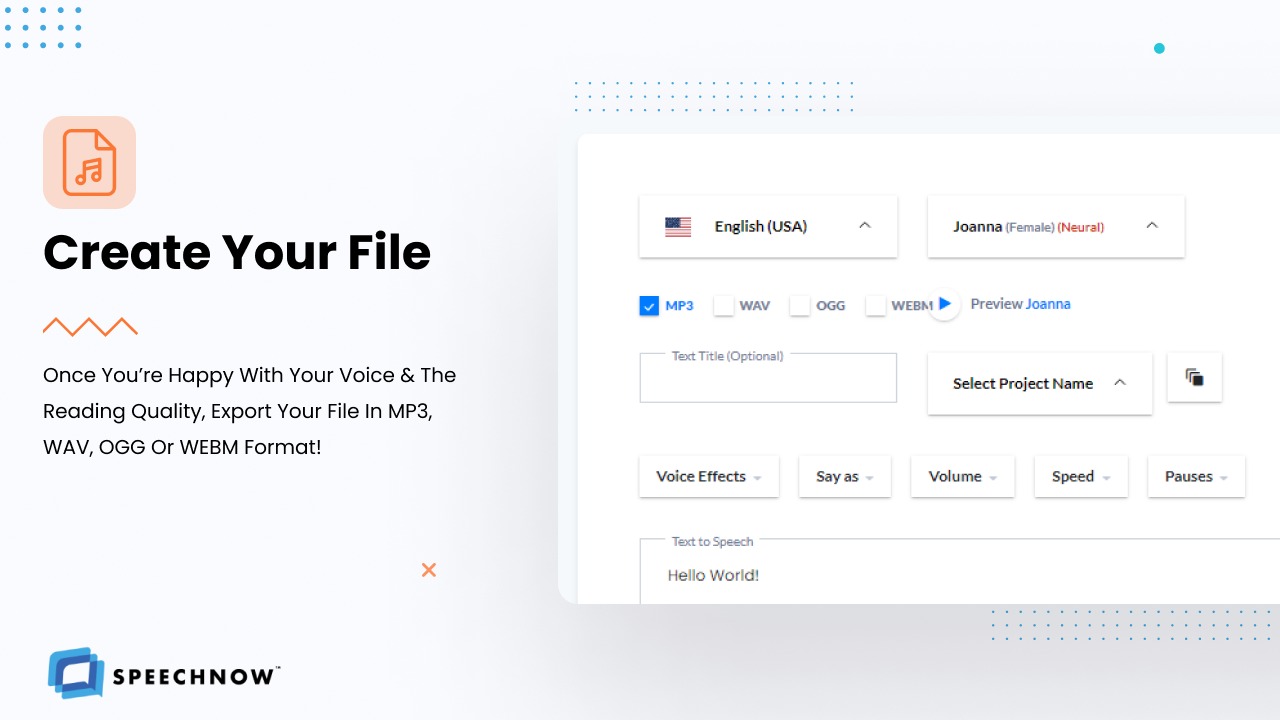 Finalize your preferences.
Lastly, you will have the option to edit your voice recording.
And that's it!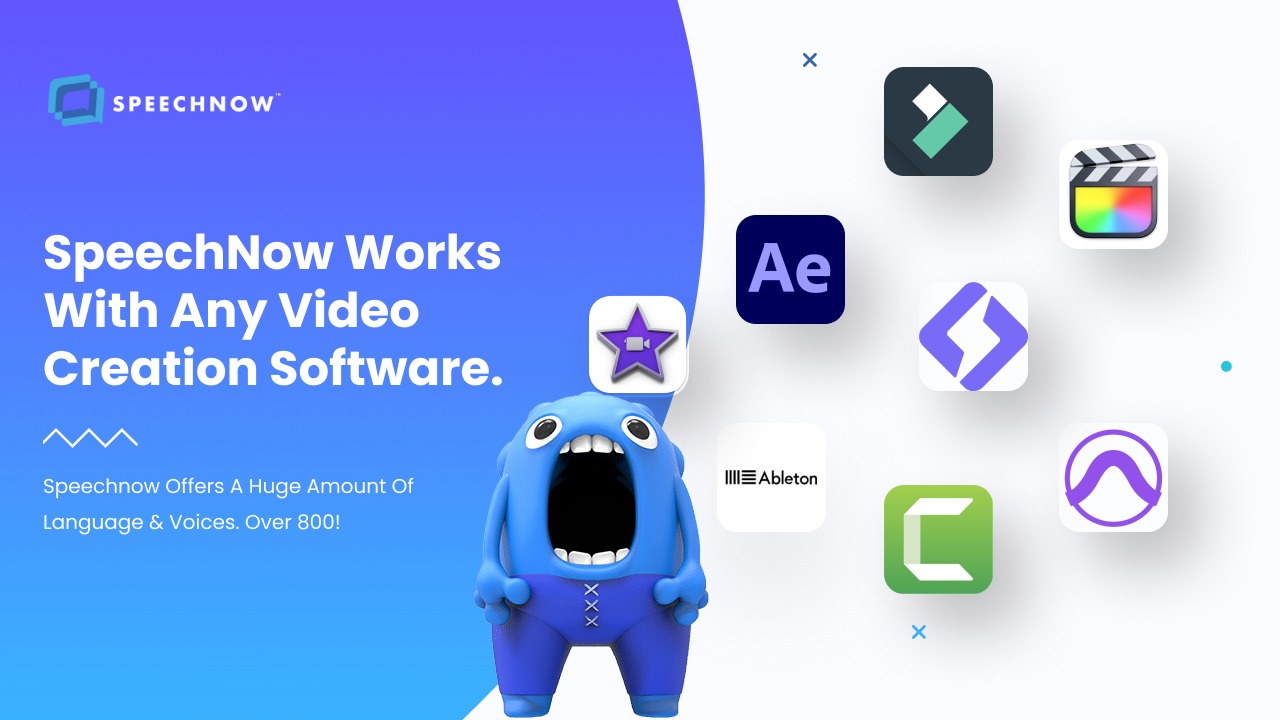 Works with any video creation software.
SpeechNow exports audio files in MP3, WAV, OGG and WEB3 format, so you can easily use them in any project!
Get access to SpeechNow™ today!
Deal terms & conditions
Lifetime access to SpeechNow Plan

You must redeem your code(s) within 60 days of purchase

All future SpeechNow Lifetime Subscription Plan updates

Please note: This deal is not stackable
60 day money-back guarantee. Try it out for 2 months to make sure it's right for you!