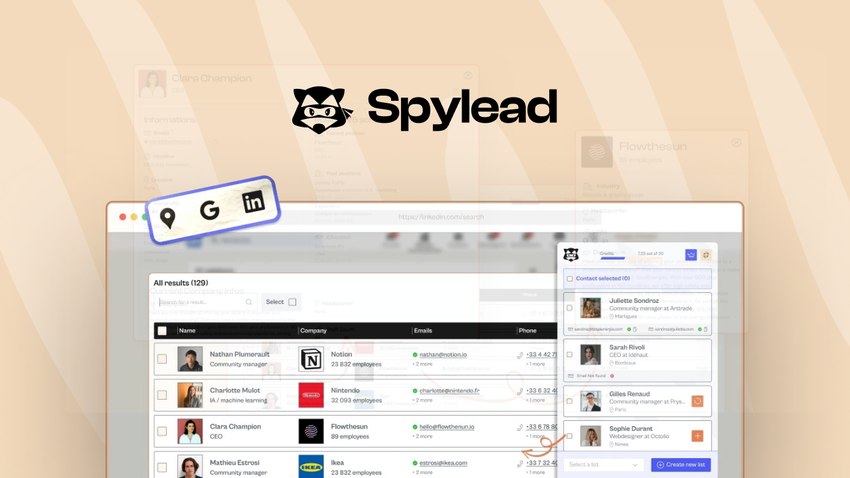 Find anyone's email from LinkedIn, Google maps, SERP, and much more!
To collect emails on several platforms, you have to accumulate subscriptions. It's not cost-effective, and the data is spread on many tool 🤯 Now it's over. With Spylead, you can find the emails and extract data from LinkedIn, Google Maps, Search Engine. You can also verify the emails, and find them by first name, last name and email — with a 99.9% accuracy rate! ➡️ 1 single subscription – 1 chrome extension – 1 single tool to sort and manage your leads. 👉 What all features does Spylead have? • LinkedIn Email Finder: find contact information from "my network", a search, or a group. >> Works with Sales Navigator • Google Maps Email and Data scraper • Google SERP (Search Engine) Email and Data scraper • Email Finder: Find email from the name, last name, and domain • Email Verifier: Verify email list with 99.9% accuracy • Team: Share your plan with your team members! • Integration with Zapier: Connect Spylead with your fav tool and create amazing automation _____________________________________________________________ What are you waiting to try Spylead now :)?
Overview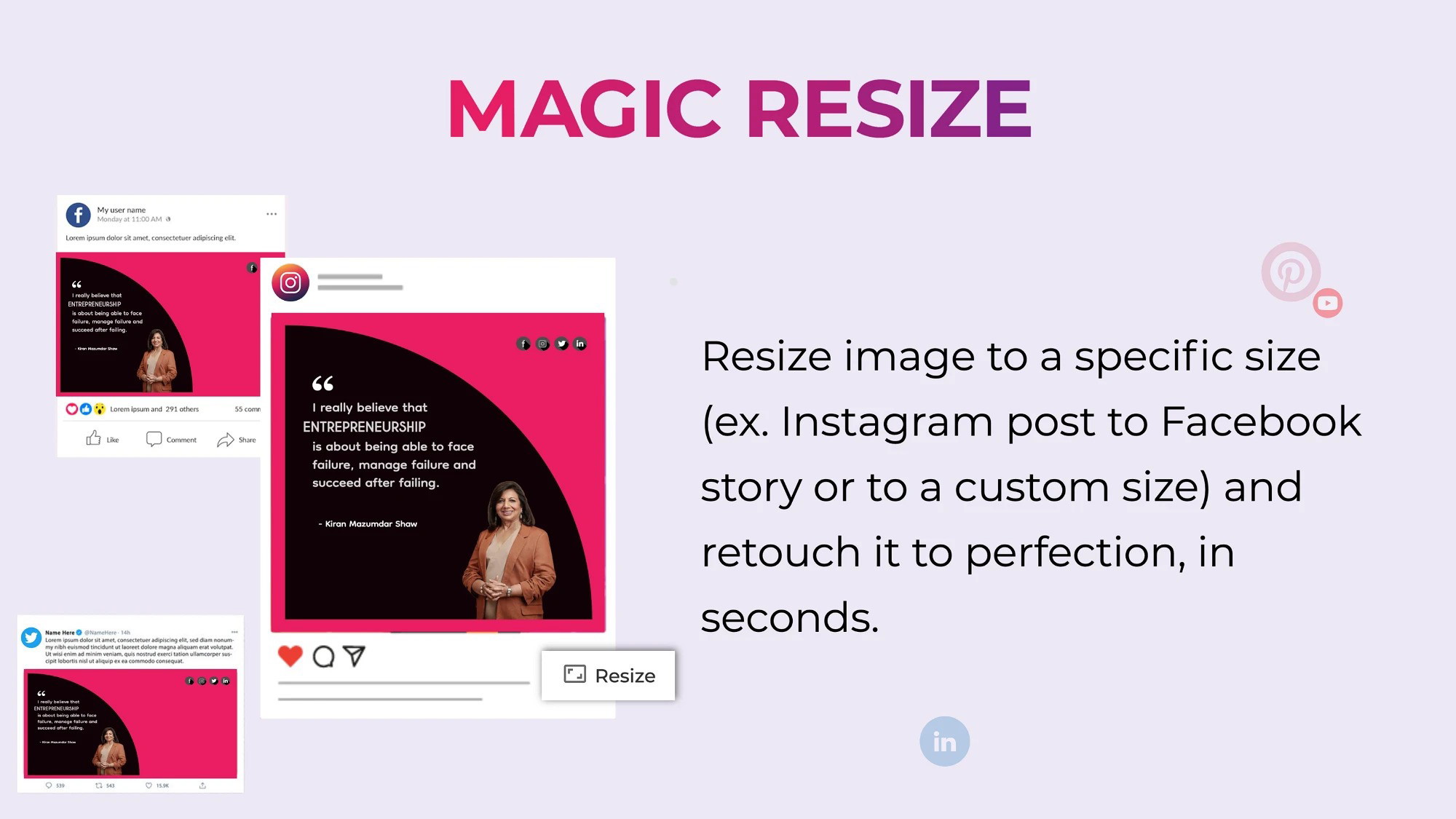 Snapied allows you to resize your design from any size to a specific size in a jiffy.
With Snapied, you can resize your design from any size to a specific size in a jiffy!
Resize the image to a specific size (ex. Instagram Post to Facebook Story, or to a custom size) and retouch it to perfection… in mere seconds.
If you're tired of struggling to resize your designs to fit a specific size, Snapied is the perfect solution for you.
With our easy-to-use tool, you can quickly and easily resize your design from any size to the exact size you need, all in a snap.
So why wait? Make your design woes a thing of the past!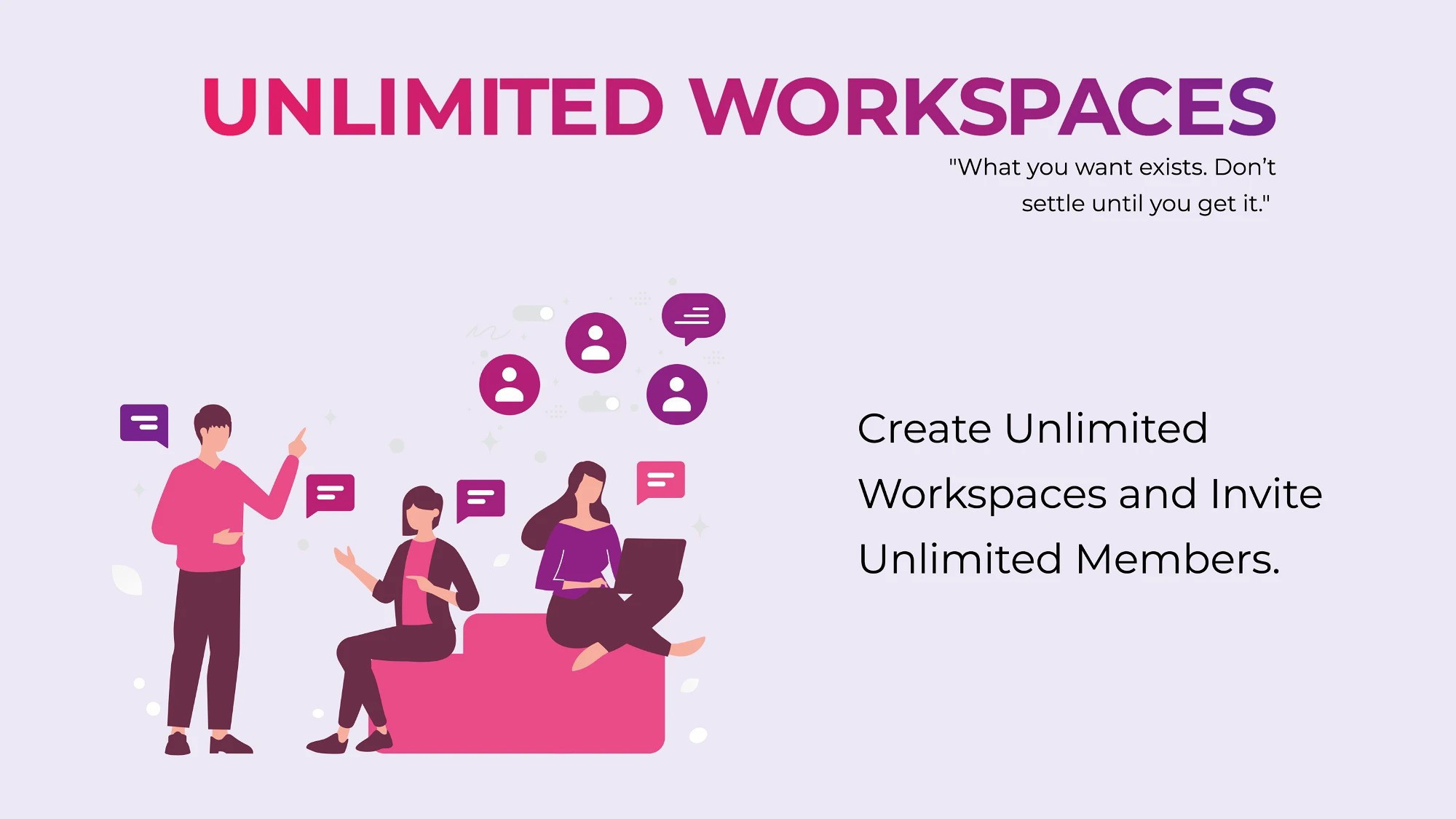 Get unlimited brand workspaces and switch between workspaces with different content easily.
Snapied is a collaborative software environment that allows you to switch between workspaces with different content easily.
Each workspace can be designed for a specific purpose and contain its own assets, designs, and team members.
Snapied is the perfect tool for content creators who need to juggle between different workspaces.
It's easy to use and makes it a breeze to switch between content.
.Whether you're working on a new project or need to access different assets, Snapied has you covered.
Find more brand workspaces FAQs here.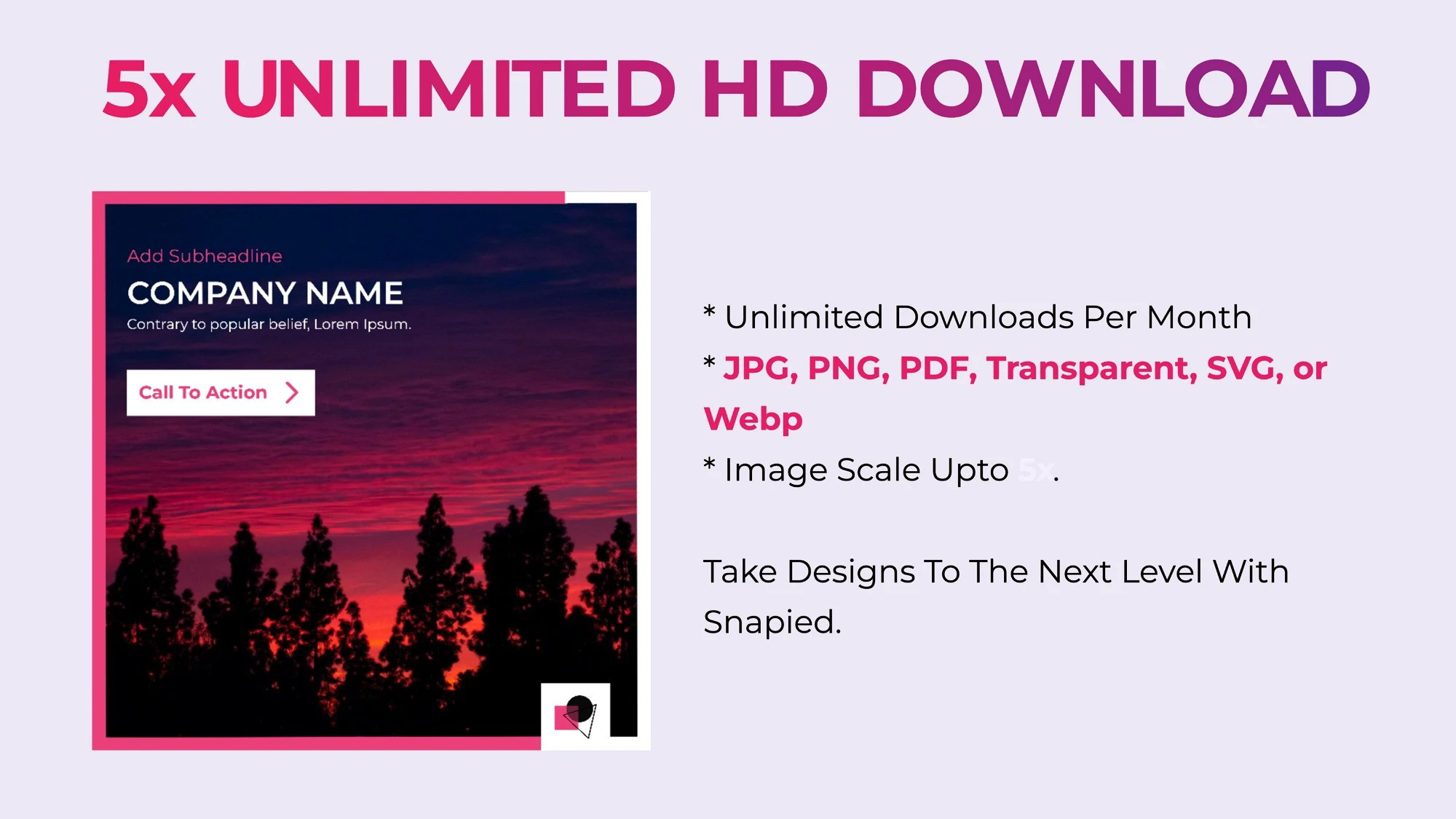 Download images in up to 5x quality 300DPI.
Get your chosen design in many different formats, like png, jpeg, SVG, WebP, and even transparent background images, all in 300 DPI.
With such an intuitive platform, sharing or selling your designs is a breeze.
It is such a relief, isn't it?
Looking for a way to get your designs of high quality without having to worry about the format?
Look no further!
With our platform, you can get your designs in 300 dpi in any format you need. Whether you need a png, jpeg, or even a transparent background image, we've got you covered.
Q: Will there be a watermark on designs created using Snapied?
A: No, Snapied allows users to download the high-quality HD design without any watermark. Watermarks sometimes distract the original image and obscure the subject of the image itself. With Snapied, you can easily download any design without any watermark.
4000+ professionally-designed templates are at your fingertips.
Design like a pro with our library of over 4000+ professionally-designed templates.
With tons of high-quality images and easy-to-use text boxes, you'll be able to create stunning designs for any project.
Plus, our free templates are always updated with the latest trends so you can stay ahead of the curve.
Save time and explore our gorgeous selection of ready-made templates today.
Learn more about Snapied features here.
Add unlimited custom fonts to your designs with Snapied.
Snapied lets you select fonts from the list of common fonts.
You can upload your own fonts as well.
With a huge list of common fonts, find the perfect font for your project.
Get access to Snapied now!
Plans & features
Deal terms & conditions
1 Year of access to Snapied: Online Graphic Design Made Easy

You must redeem your code(s) within 60 days of purchase

1 Year of plan updates
60 day money-back guarantee. Try it out for 2 months to make sure it's right for you!