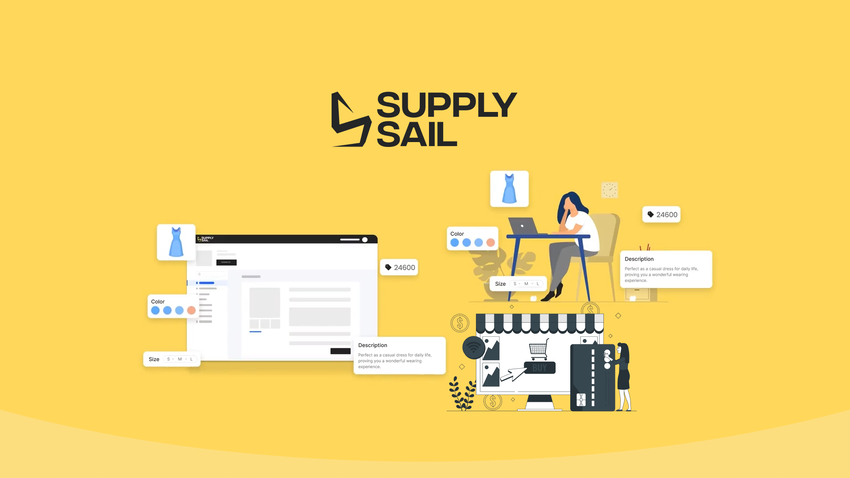 Catalog Management Software For SMB Retailers, Fully automate your marketplace listing activities
Supplysail PIM is a powerful SMB catalog management software that allows retailers to manage, create, modify, and export product catalogs with as few clicks as possible.
Supplysail PIM is the best way to create, enrich and share your product information. It is easy to collect and share product information with your websites, clients, or e-commerce platforms.
Data Modeling- Standardized and reusable templates for product content creation to improve quality and consistency.
Digital Asset Management – Seamlessly store and manage the images, videos, and documents that come in from your various stakeholders.
Content Governance – Sell across channels from websites, e-commerce platforms, to B2B marketplaces.
Smart Filters – Cut through the clutter and find exactly the product or assets you're looking for with smart filters.
Seamless Integrations – Easily integrate with online marketplaces, ERP, retail aggre-gators, and other ecommerce tech stack to scale your business.
Process Automation – Automatically identify content issues in products and assign it to relevant owner for updating.
TL;DR
Seamlessly connect with 500+ marketplaces
Overview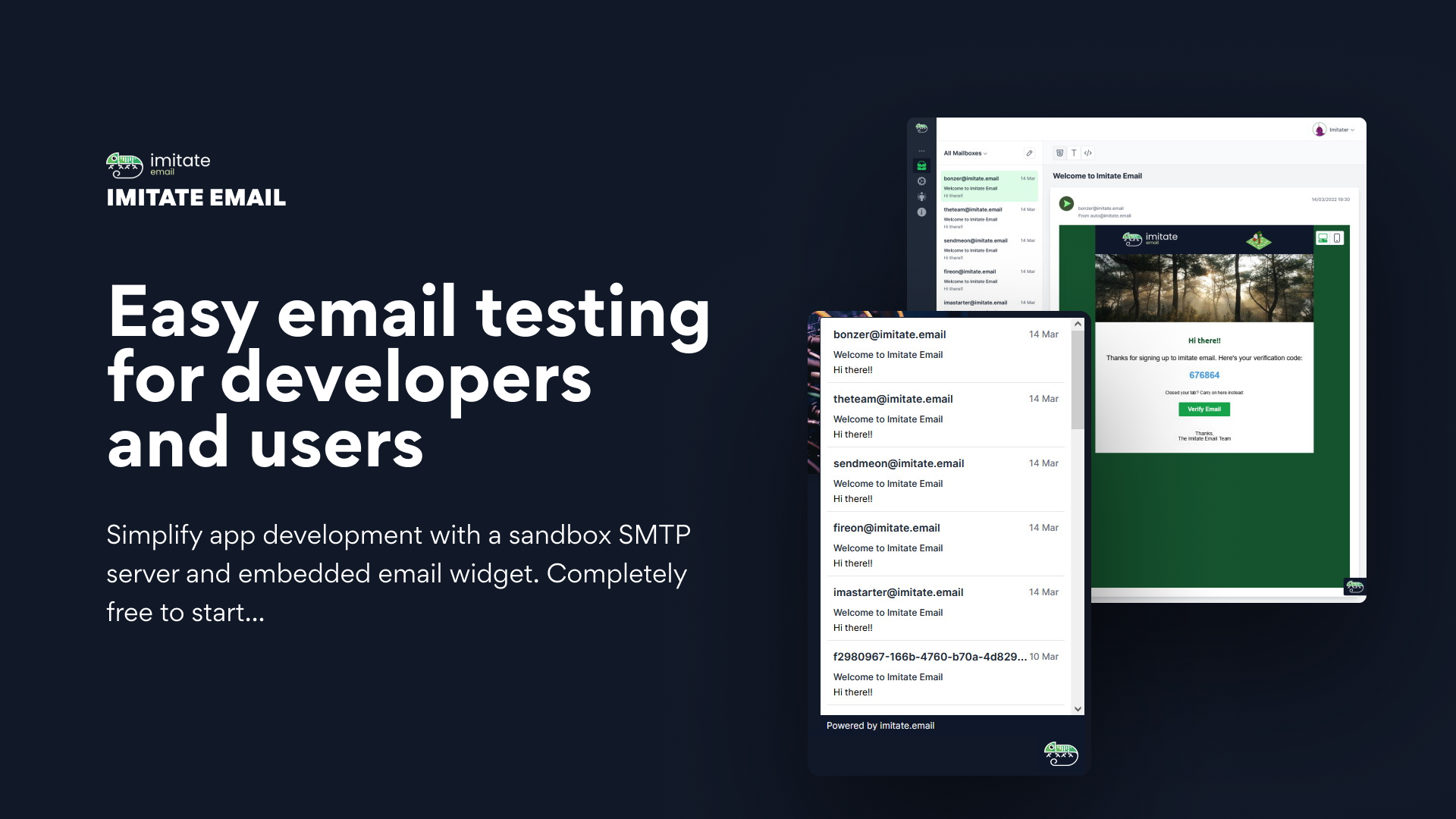 Life is hard enough sometimes. We don't think email testing should be.
Looking for easy email testing for developers and users? Read on!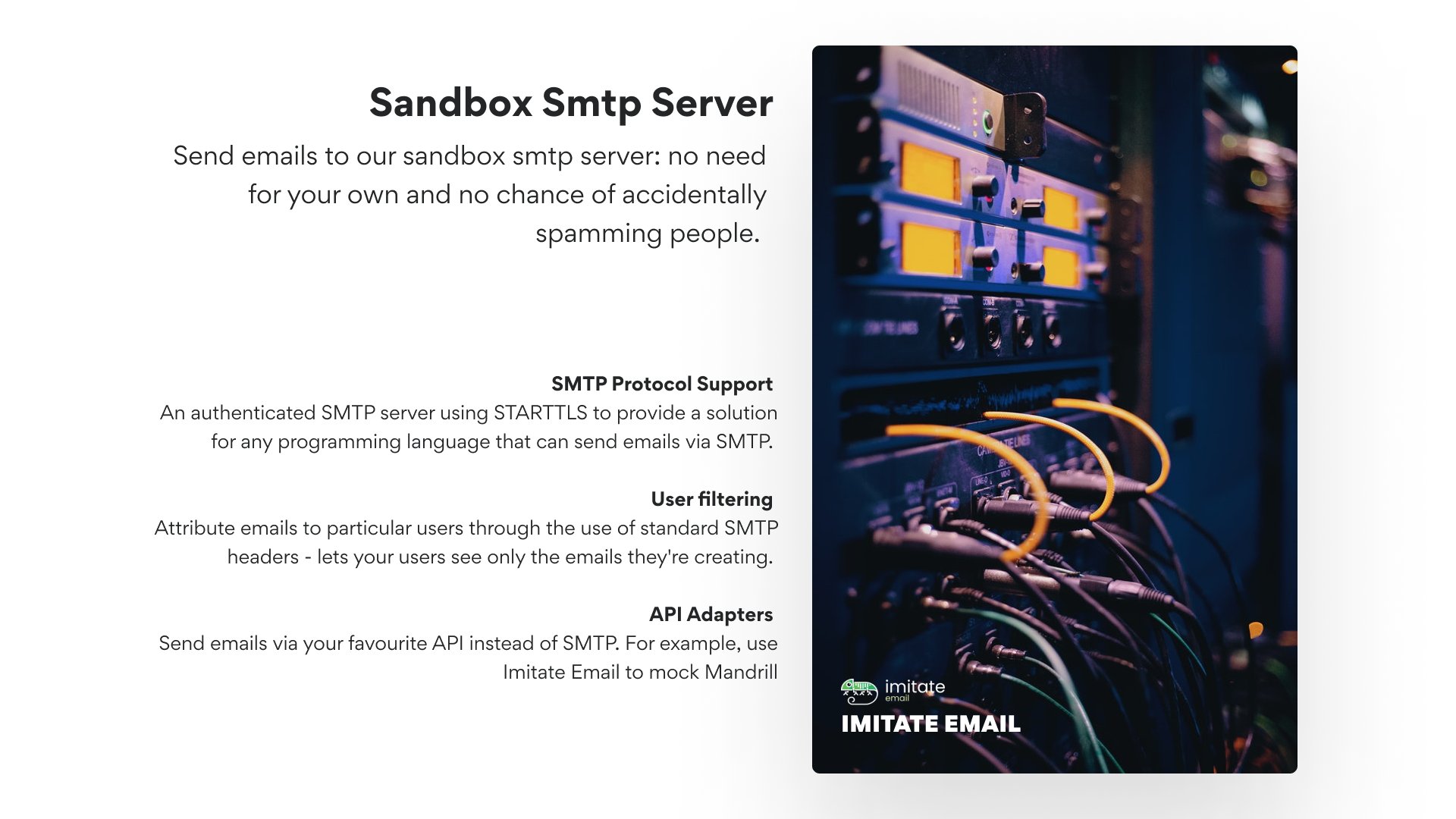 Our sandbox is a gamechanger.
Imitate Email provides a sandbox SMTP server alongside an embeddable web widget. Just change your SMTP settings, send emails as normal, and then view them inside your application as you build it.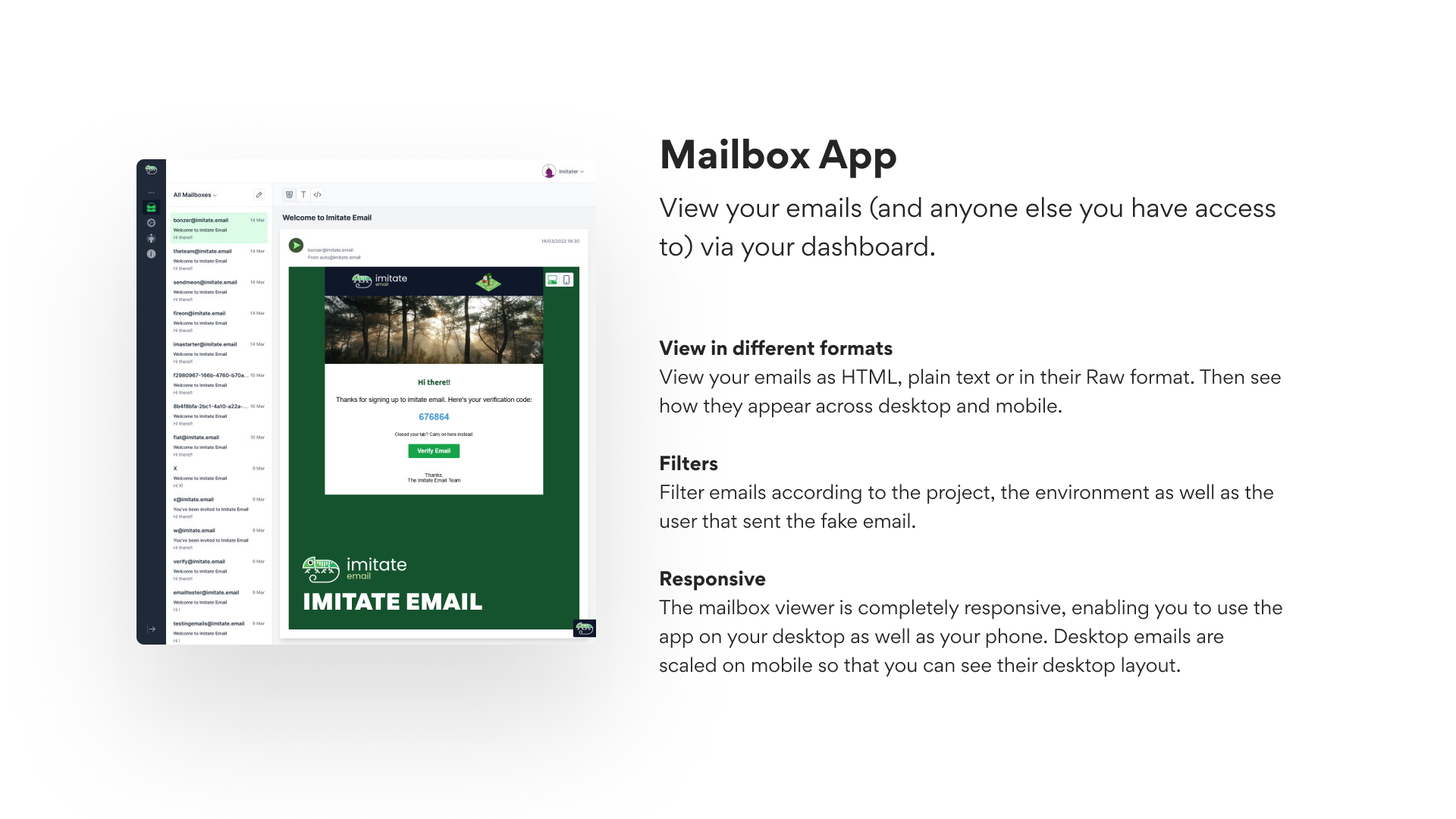 Keep all your email at a glance.
The embeddable widget can be custom branded and supports SSO so that your end users don't even need an Imitate Email account to see emails as they test your application.
Your team will love us every bit as much as you do!
Imitate Email is great for solo developers to streamline development but also scales to teams that require more in-depth user acceptance testing processes.
These are just a few of the many key features that make us stand apart!
Get access to Imitate Email today!
Lifetime access to Imitate Email Starter Plan
You must redeem your code(s) within 60 days of purchase
All future Imitate Email Starter Plan updates
Please note: This deal is not stackable
60 day money-back guarantee. Try it out for 2 months to make sure it's right for you!