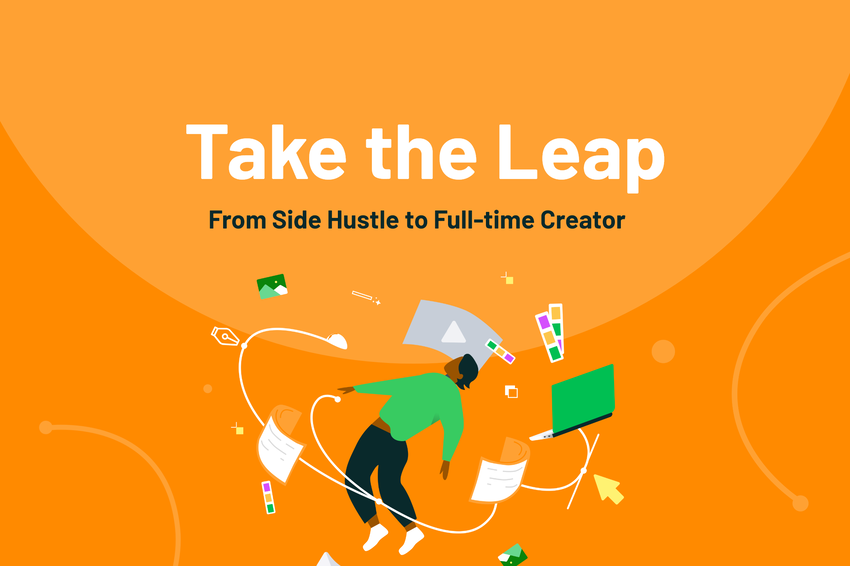 Learn how to turn your side gig into a full-time career
Entrepreneurship is one of the most exciting ways to make a living, but all the unknowns can be scary, especially when you're new. ("I don't know what an EIN is, but I don't like its energy.")
Navigating #AllTheThings from monetization and marketing to testing your MVP and finding your first clients can be a challenge without the right guidance.
Luckily, you can use our guide for actionable advice on how to go from idea to side hustler to full-time business owner.
Check out AppSumo's Take the Leap: From Side Hustle to Full-time Creator.
Discover ideas for using your unique skills as a creator to fashion a full-time business
Get actionable tips for monetizing and marketing your side hustle
Learn the four common challenges most side hustlers run into and how to avoid them
Overview
Take the Leap is an ebook by AppSumo with guidance, motivation, and advice for building a full-time career out of your side hustle.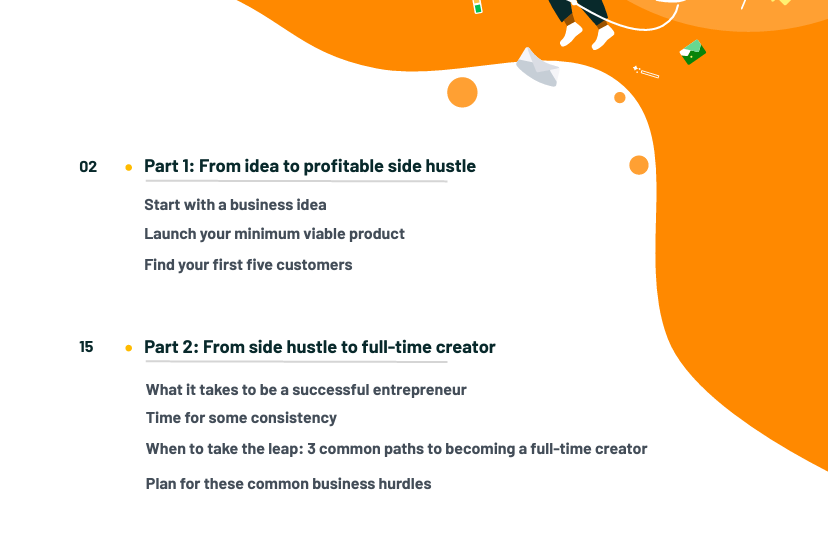 Take the Leap starts at the beginning, showing you how to discover new ideas for your business based on your unique skills and knowledge.
You'll learn how to create and test your minimum viable product (MVP) to make sure your idea has legs before you go all in.
With examples and additional resources along the way, it's easy to see how others have followed the same steps to build profitable businesses.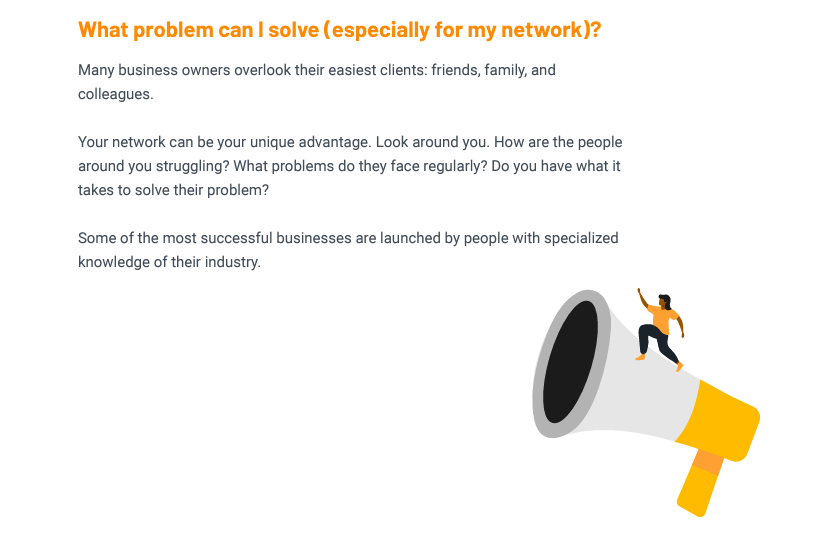 If you have no sales or marketing background, finding your first customers can feel impossible. But have no fear! This guide's got you covered.
Get a breakdown of four ways that you can find your first five customers, even if you don't have a big budget or lots of connections.
You'll also get a rundown on the risks and benefits of starting your own business, so you can make informed decisions that are right for you.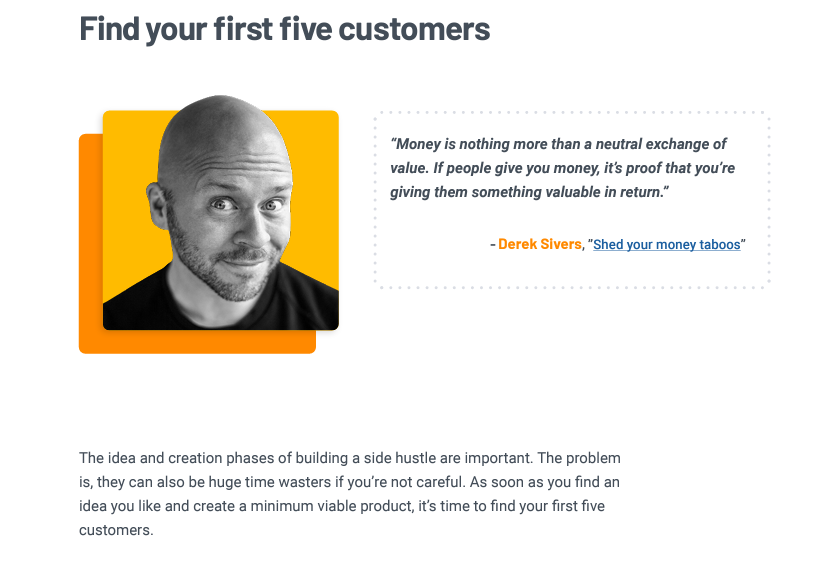 Take the Leap also dives into what happens after you've built your MVP and sold it to your first five customers, so you can learn how to build consistency in your business.
Check out the four most common paths side hustlers take to make the transition to being a full-time creator.
Plus, you'll master how to plan for the most common business hurdles side hustlers encounter, allowing you to prepare for any snafus.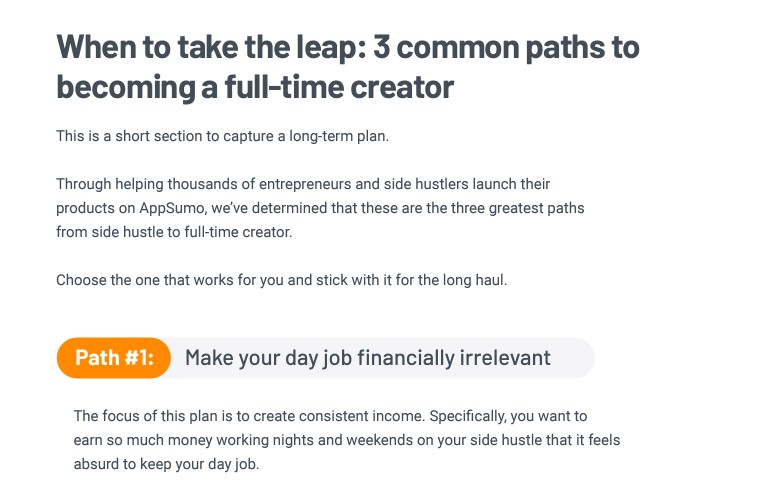 Running a business means making tough decisions, which is why you can't solely operate by trusting your gut. ("Fine, I shouldn't have picked a pizza logo just because I was hungry.")
With Take The Leap, you get a thorough guide of how to turn your side gig into a full-time business, right from the people who work with successful entrepreneurs every day.
See what it takes to be a full-time creator.
Get free access to Take the Leap: From Side Hustle to Full-time Creator today!
Deal terms & conditions
Digital Download of Take The Leap: From Side Hustle to Full-time Creator ebook

GDPR compliant
Get lifetime access. Just download and save within 60 days.