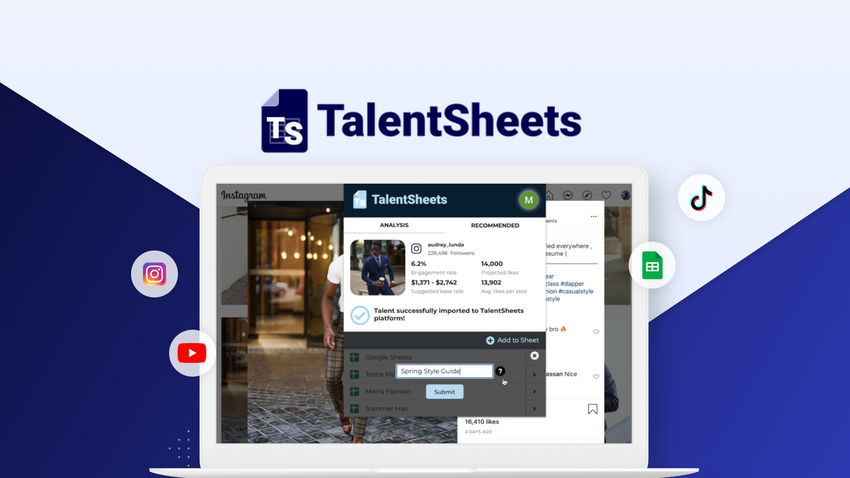 You don't need deep pocketed investors, expensive technology platforms, or massive budgets to do influencer marketing well. And, frankly, most influencer platforms are either too expensive or lack functionality and flexibility, so users end up reverting back to Google Sheets anyway. TalentSheets was built with the solopreneur, ecommerce store owner, SMB, and growth company in mind – that's right, we built it for you! TalentSheets is a suite of tools for Gmail / Google Drive users, including an intuitive Chrome extension, powerful Google Sheet Add-On, and set of proprietary templates that turn your Google Drive into a robust Influencer Marketing Platform! The TalentSheets suite of tools will allow you to: – Pull data on any public Instagram, YouTube, or TikTok channel from anywhere online – One-click add this data to your Google Sheets to build talent lists – Email to your talent list or roster of influencers – Auto-create UTMs and Bitlys to track conversions and clicks – Mass generate legal contracts with a legal template vetted by expert lawyers – Track shipping information and receive shipping status notifications automatically – Track influencer post performance (views, clicks, etc.) automatically All from within Google Drive, where we spend most of our time anyway 🙂
Overview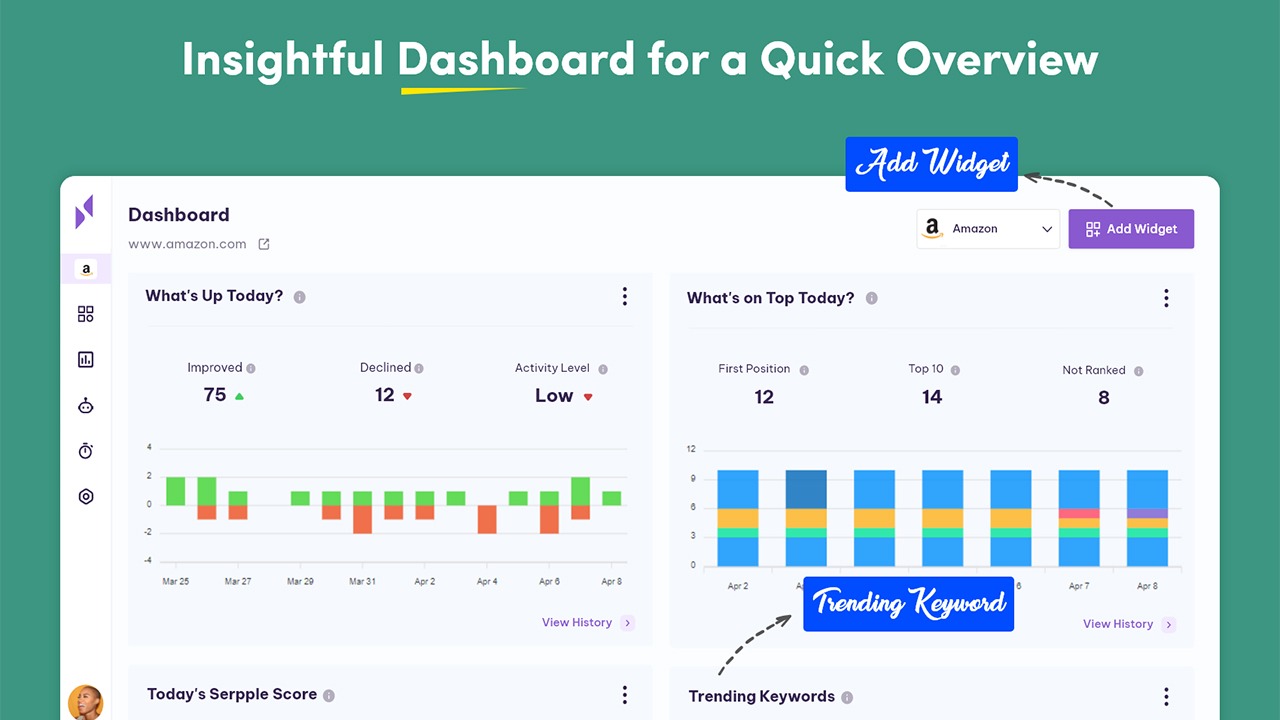 Visualise your organic SEO progress with our dynamic graphs.
The Dashboard is the knowledge pantry of our highly advanced rank tracker.
It visualizes your accurate rankings data and makes it more understandable by segmenting the data as keyword positions, keyword rankings, keyword performance, keywords search volume and your favourite keywords.
Our platform also has dynamic graphs that will allow you to observe the quickly tracked data with clarity.
So, monitoring keywords with obsession and often switching incognito for accuracy is no longer required.
Though this is how you've tracked your rankings so far you needn't continue doing it anymore.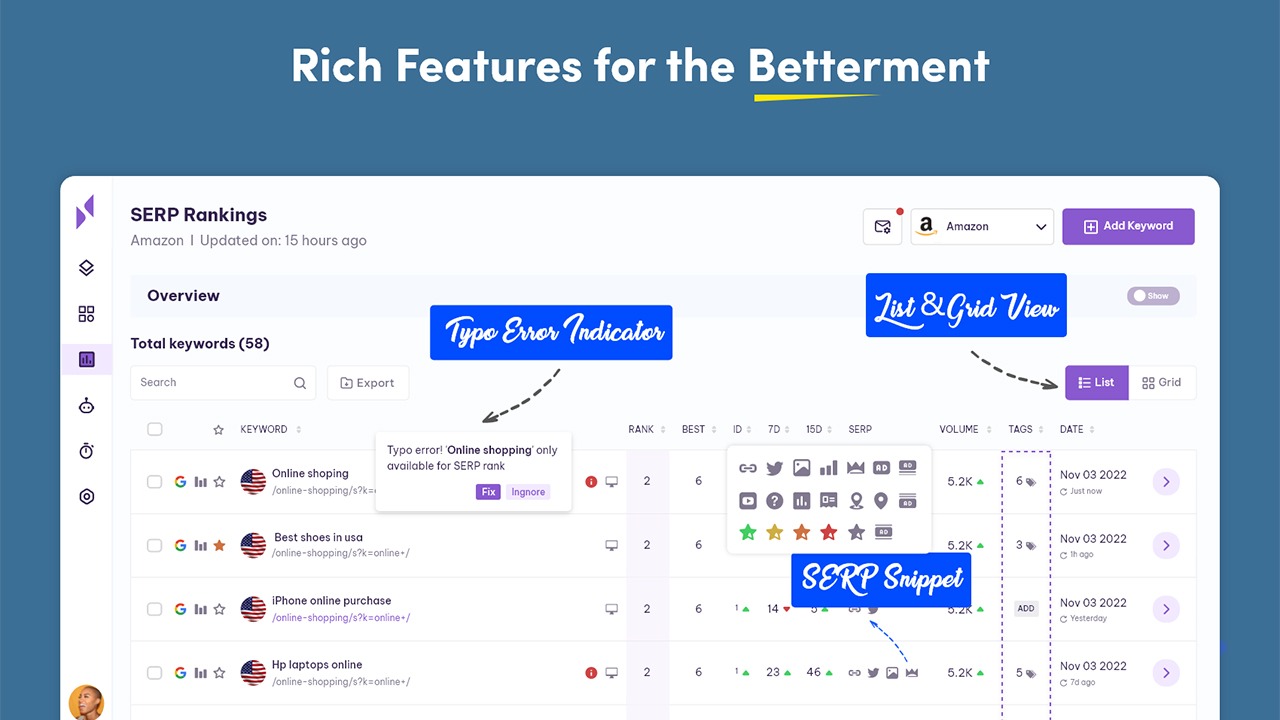 Sort your keywords to monitor them in list or grids and stay updated with the changes to win the SERP features
Now you can track all important SEO metrics for each of your potential keywords.
Alongside staying on track with the fluctuations in your keywords' positions, gain an exact overview of your complete keyword metrics.
Then, manage and analyze your keywords with tags and monitor the fresh ranking data in lists or grids.
By doing so, you can develop much better SEO tactics as our rank tracker lets you discover how your keywords perform and track other SERP features accurately.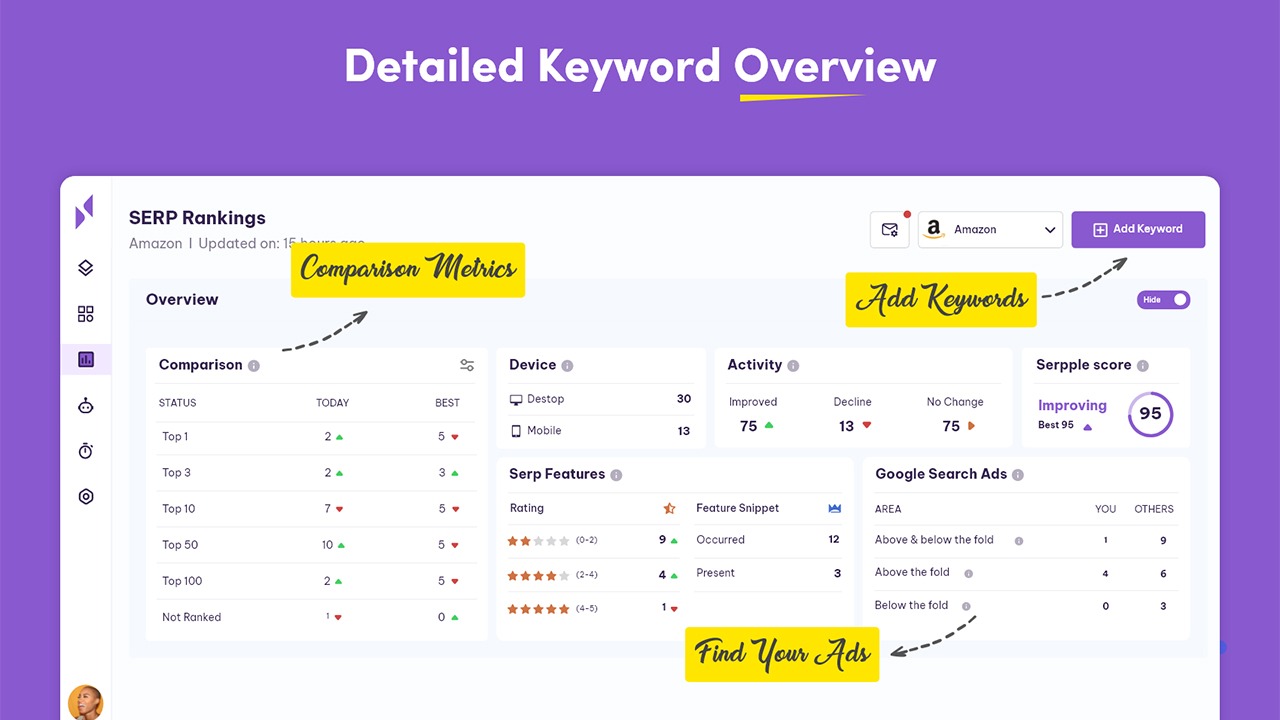 Serpple helps you to monitor your SERP happenings with many exclusive metrics.
Well crafted algorithm of our modern rank tracker keeps a keen watch over your ranking movements.
And, you also get to have the updates of your keywords' vital metrics at your fingertips.
Serpple's available features give you a bird's eye perspective of how your keywords perform in Google's SERP.
On the whole, the keywords' overview of the tool is similar to the cockpit. It has in it everything you need to track your organic progress and SEO impacts.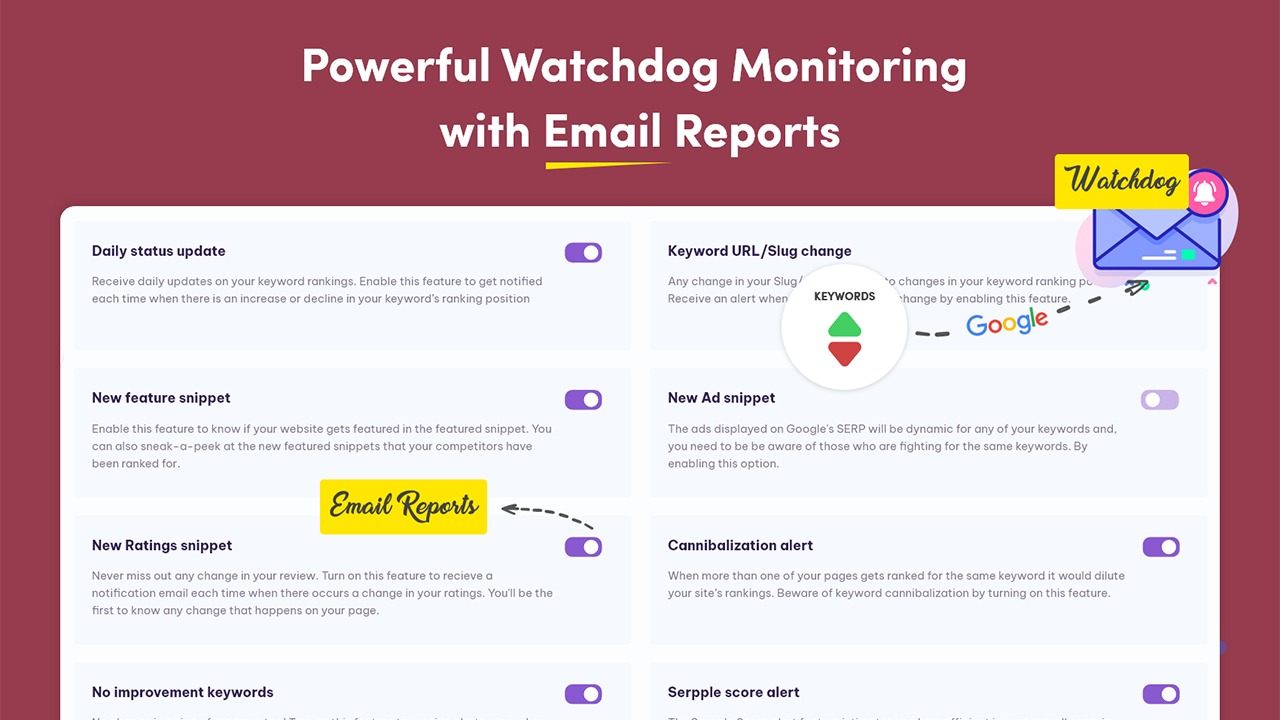 Manage your emails! You can manipulate them and get notified with fresh keyword data as per your preference.
Decide your next SEO move with all the required keyword data.
The customizable email settings never let you skip any change in your ranking data and other chief metrics.
Asides from deciding on the frequency of receiving your reports you can also control the notifications emails you receive.
Our rank tracker is crafted to give you quick and instant ranking data with supreme accuracy, not to spam your inbox.
Lifetime access to Serpple Plan
You must redeem your code(s) within 60 days of purchase

All future Serpple Plan updates

Please note: This deal is stackable
60 day money-back guarantee. Try it out for 2 months to make sure it's right for you!