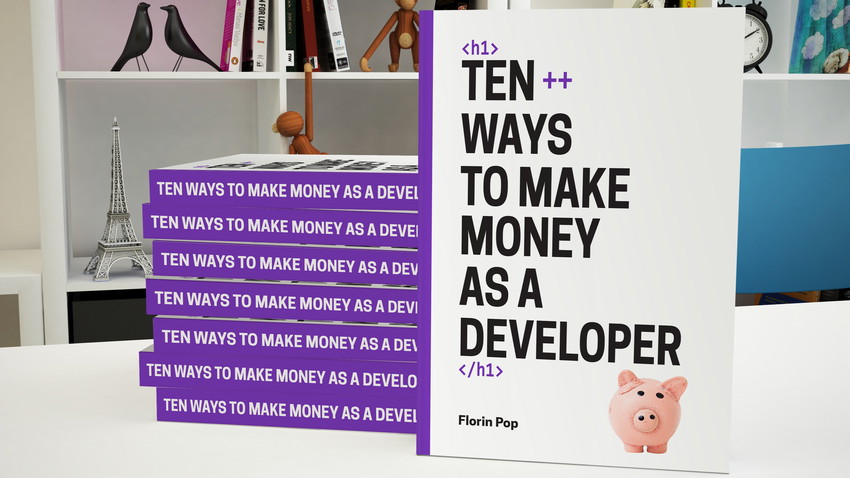 Knowing how to code is a fantastic skill that you can possess,
Knowing how to code is a fantastic skill that you can possess, but did you know that there are multiple ways you can monetize your coding skills? In this eBook we're going to cover: – Working as a Professional Developer – Freelancing – Blogging – Running a YouTube channel – Live coding & streaming – 1-on-1 Mentoring – Creating courses – Creating digital products – Contributing to open source – Building a SaaS (Software-as-a-Service) Who am I? My name is Florin Pop, I'm a Web Developer (mostly focused on Frontend), Blogger, YouTuber, Streamer and you can also find me often on Twitter where I'm sharing my experience and journey. I started coding in 2013 switching from Freelancing to having a Remote Job, back to Freelancing, and since last year I work mostly as a Content Creator. 😊 I know some of you love to see numbers so feel free to check out my Timeline. This timeline contains highlights of my journey from the past year and a half as a Content Creator. My goal for this eBook is to share with you all the things that I've learned about monetizing my development skills which will eventually allow you to choose how you want to spend your coding time (or not 😊). Get access now!
Deal terms & conditions
Digital download of Ten++ Ways To Make Money as a Developer

This deal is non-refundable
Get lifetime access. Just download and save within 60 days of purchase.