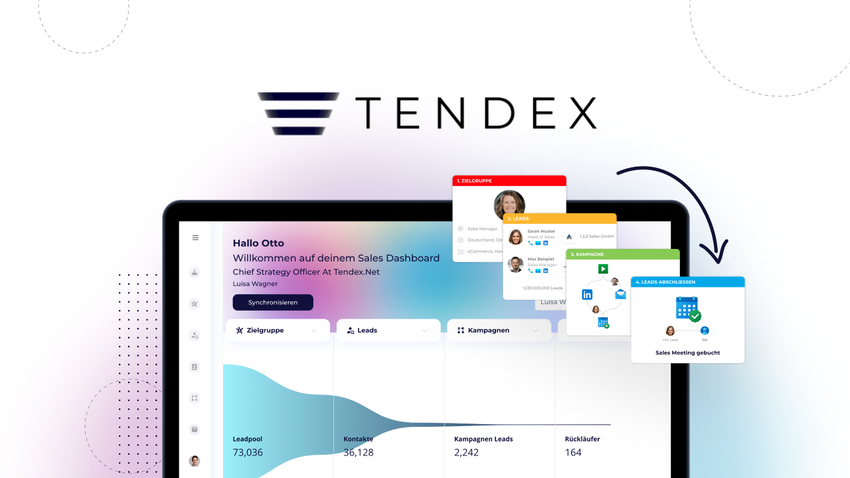 Are you looking for new business contacts with verified email, phone and social media information? Then Tendex is your ideal database to choose from! You can filter out of more than 40 Mio. contacts worldwide from your ideal target group from 2 Mio. companies. Filter your targets, select the number of leads you need, and download all the leads you want! We deliver high quality leads with contact and company information. When you save a contact their email is actually being verified in real time! The easiest way to find new high quality leads online! Get your App Sumo exclusive package with 3.600 contact credits now with 90% discount! What are the features of Tendex platform? + Leads come with the following attributes, if they exist: gender, first name, last name, email, email status, phone number, linkedin, job_title, website, location, country, and more + Precise filtering for job titles, industries, tags, technologies, revenue, company size, location, and more Get access to Tendex now!
1 Year of access to Tendex Plan
You must redeem your code(s) within 60 days of purchase

1 Year of Tendex Plan updates

Please note: This deal is not stackable
60 day money-back guarantee. Try it out for 2 months to make sure it's right for you!