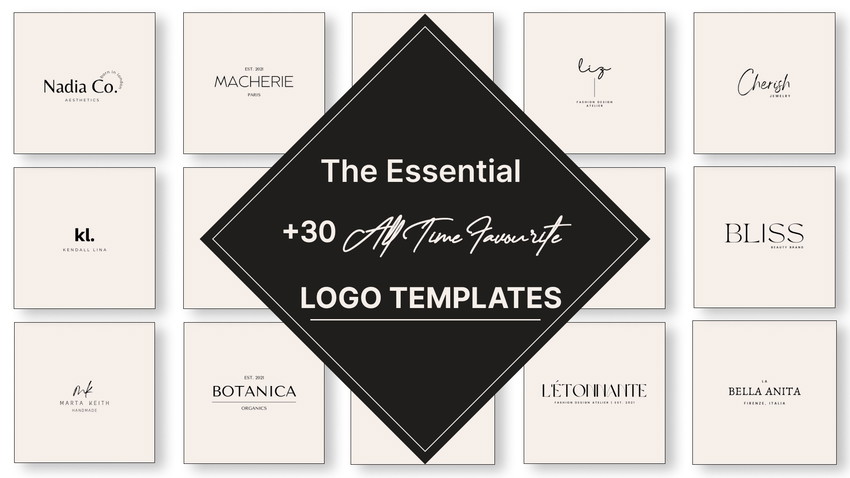 +30 All Time Favorites Logo Templates
The Essentials: A unique collection of our all-time most loved minimalist logos. What if you could create an eye-catching brand today -or improve an existing one! -, in just a few clicks? Did you know that your clients form a first impression of your brand in just a microsecond, based on its image? Each Entrepreneur and Small Business Owner has a Gift to share with the world – and every project deserves a Professional Brand Image, no matter how big or small. Our mission is that everybody has the chance to access high-quality design – this is why we have created The Essentials, your new ready-to-use Brand Designer! What's included: ✔ 30+ Fully Customizable Logo Templates: Edit them with your brand name and colors! ✔ All styles – suitable for all niches and brands. ✔ No skills or design software required – Works online with a Canva Free Account. ✔ Step by Step Instructions included! ✔ 30 Days of Canva Pro for Free – Edit your templates further, or create Social Media content.
Digital download of THE ESSENTIALS: +30 ALL TIME FAVORITES MINIMALIST LOGO TEMPLATES
This deal is non-refundable
Get lifetime access. Just download and save within 60 days of purchase.