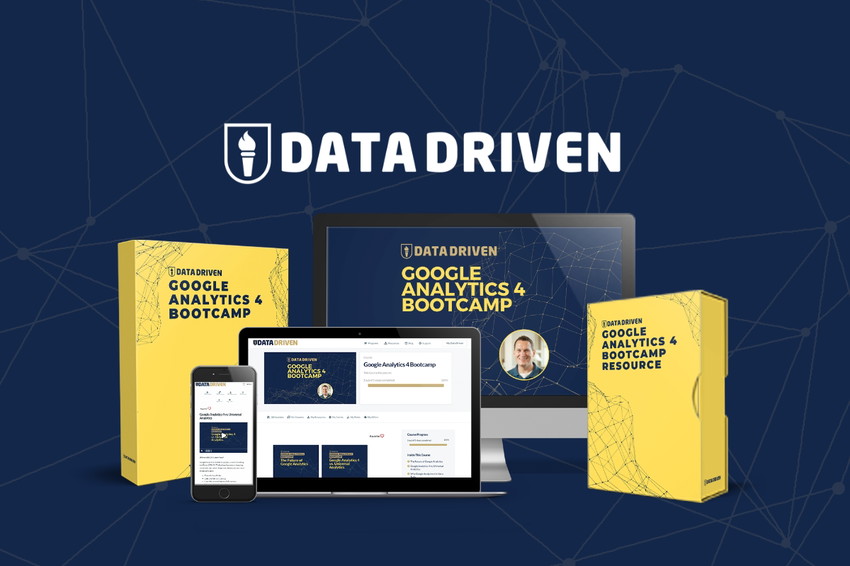 Learn how to upgrade to Google Analytics 4 with a straightforward, step-by-step guide
Follow a step-by-step plan that will help you set up and start using GA4 right away
Get straightforward, simple answers about how to install GA4 without breaking your website
Discover how to configure GA4's new conversion tracking model
Overview
The Google Analytics 4 Bootcamp is a 5-lesson video training that guides you through the process of setting up and using Google's new system.
In this short, five-lesson digital bootcamp, Google Analytics expert Jeff Sauer shows you how to get started with Google Analytics 4 the right way.
The training kicks off with an explanation of why this new analytics platform is so different from its predecessor—and why that's important to understanding how to use it!
In Google Analytics 4 Bootcamp, you'll also get a breakdown how this new technology will play a key role in the era of privacy-centric data collection.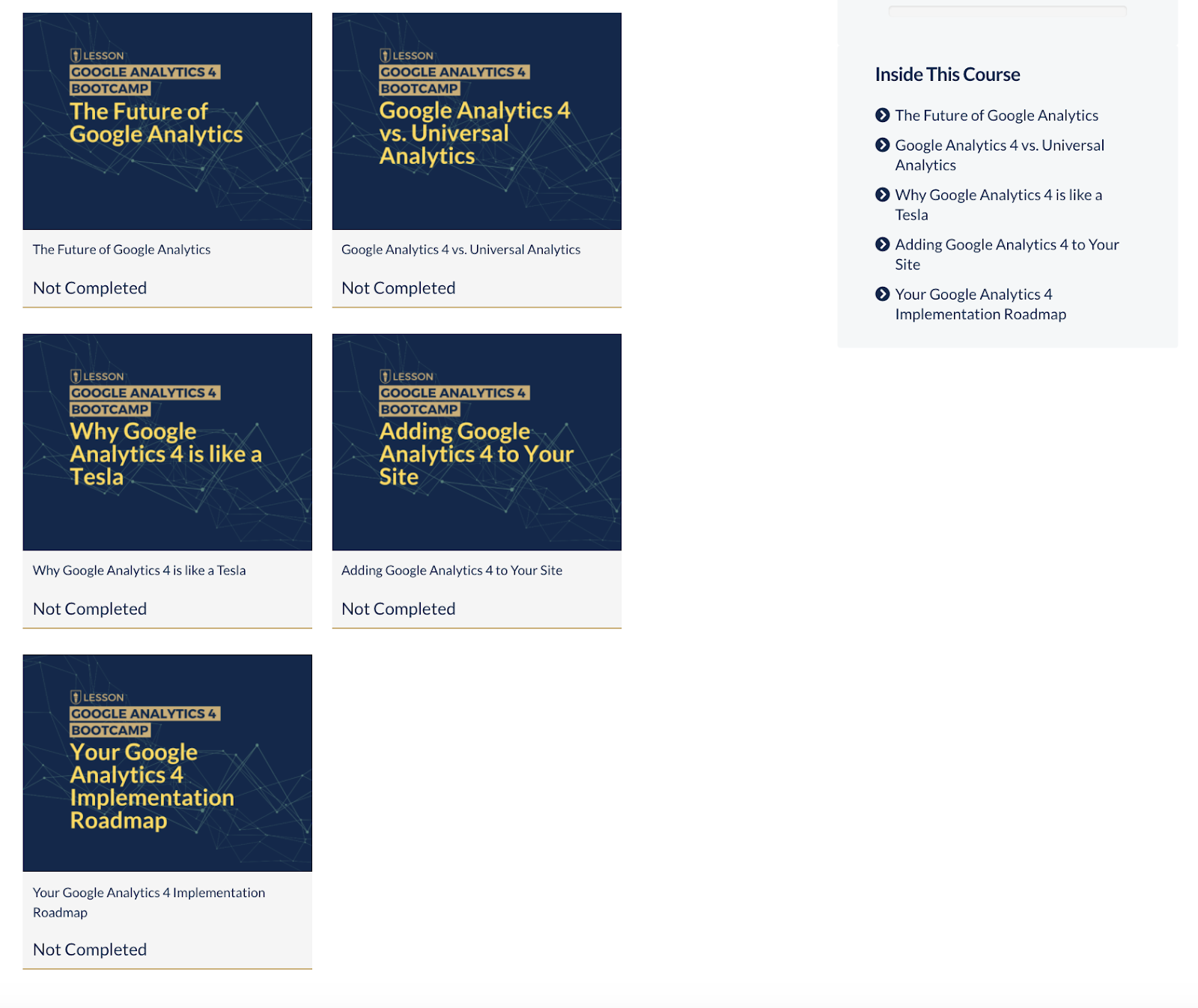 Afraid of breaking your website? Welcome to the club. (We've got drinks, music, and constant panicking.)
In this bootcamp, you'll learn a simple way to get the Google Analytics 4 code onto your website without harming your current tracking—or worse.
You'll also get a step-by-step plan to follow to make the switch to GA4 right away.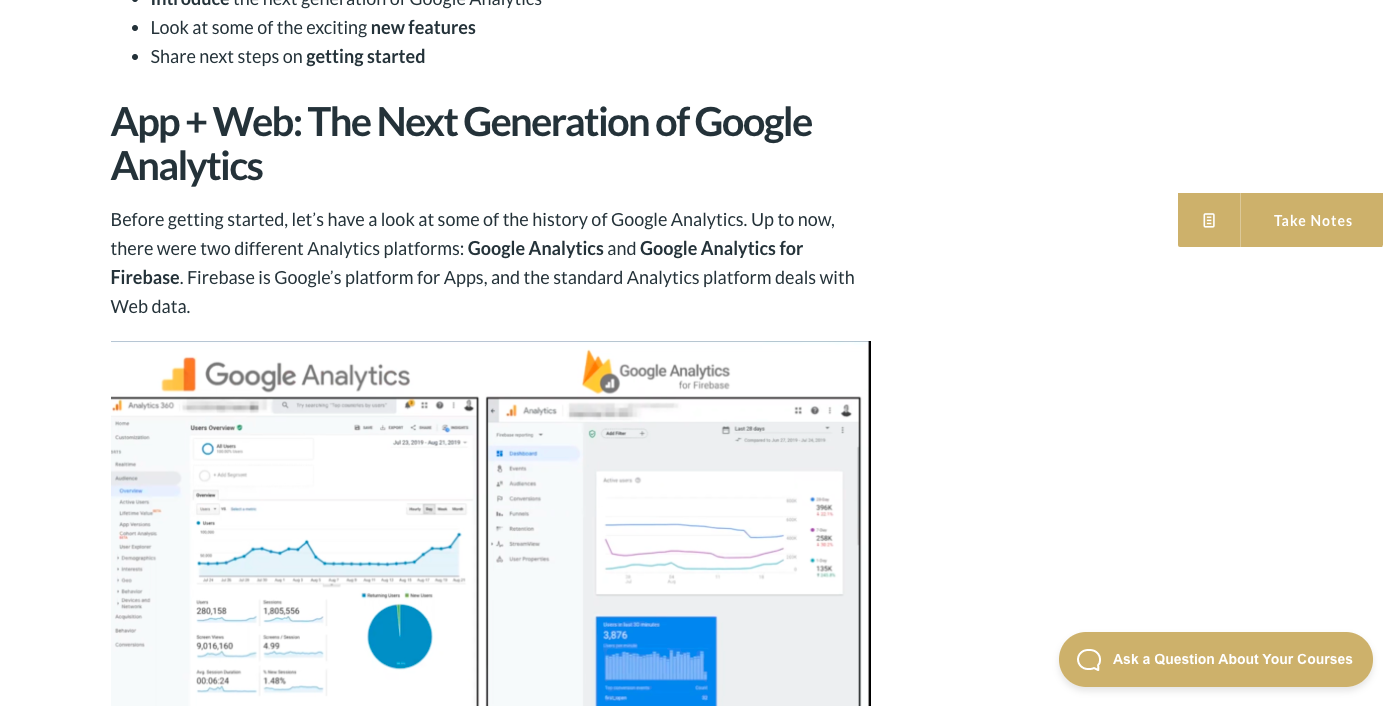 After finishing the Google Analytics Bootcamp, you'll have a better understanding of how GA4 really works. (It's like seeing the inside of a Build-a-Bear toy, only much less frightening.)
And with a better understanding, you're more likely to actually use it to gather data—instead of letting it collect metaphorical dust in that browser folder you never open.
With GA4 data in hand, you'll be able to create a purposeful plan to make the most of your website!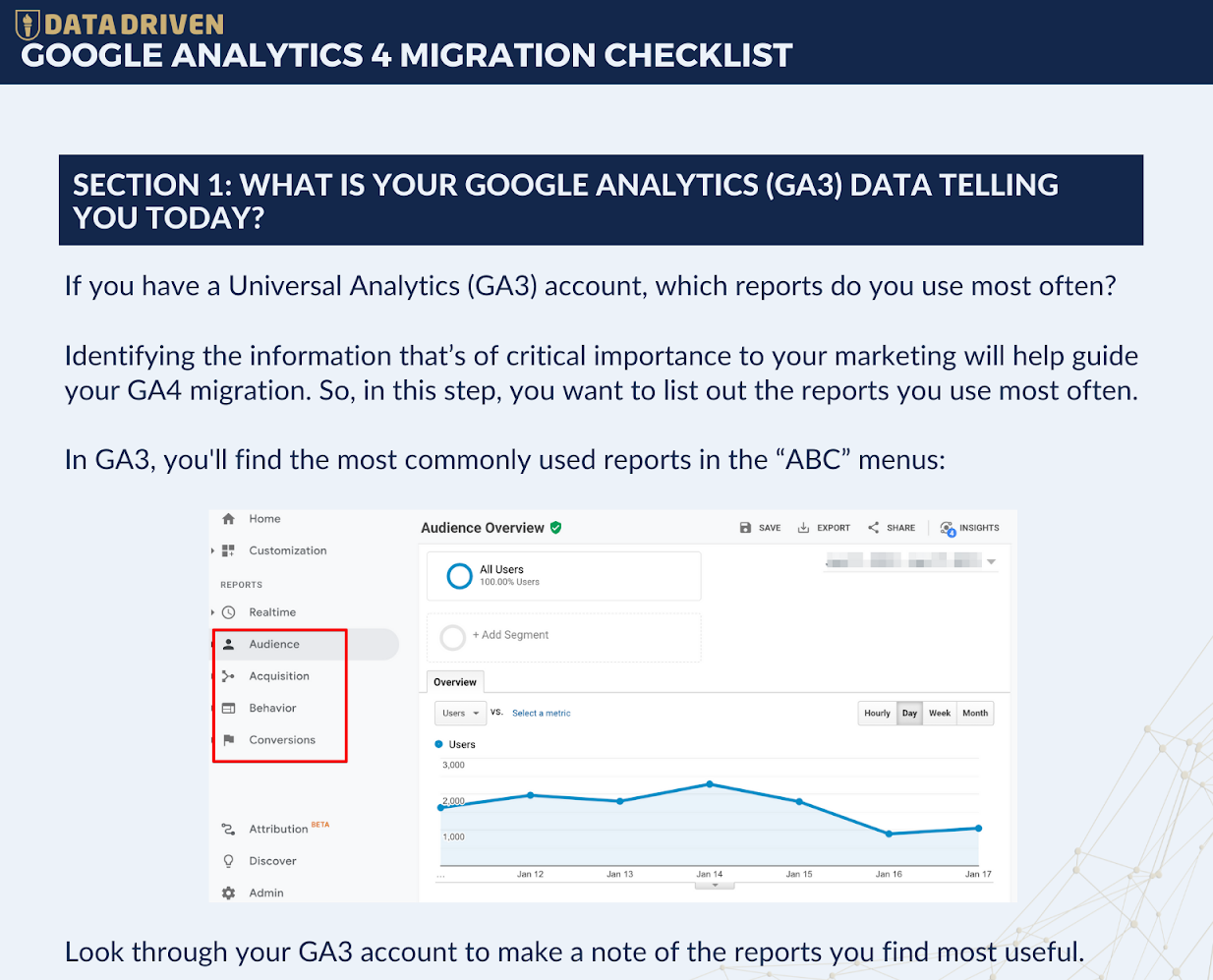 Change is hard, especially when you just learned how to use the last version of Google Analytics. (#latebloomer)
The Google Analytics 4 Bootcamp breaks down how to use GA4 in a way that makes sense for those who are less than tech-inclined.
So don't get dragged kicking and screaming into the future.
Get access to The Google Analytics 4 Bootcamp today!
Deal terms & conditions
FREE lifetime access to The Google Analytics 4 Bootcamp Course

You must redeem your course within 60 days of purchase

All future course updates

GDPR compliant
Get lifetime access. Just download and save within 60 days.