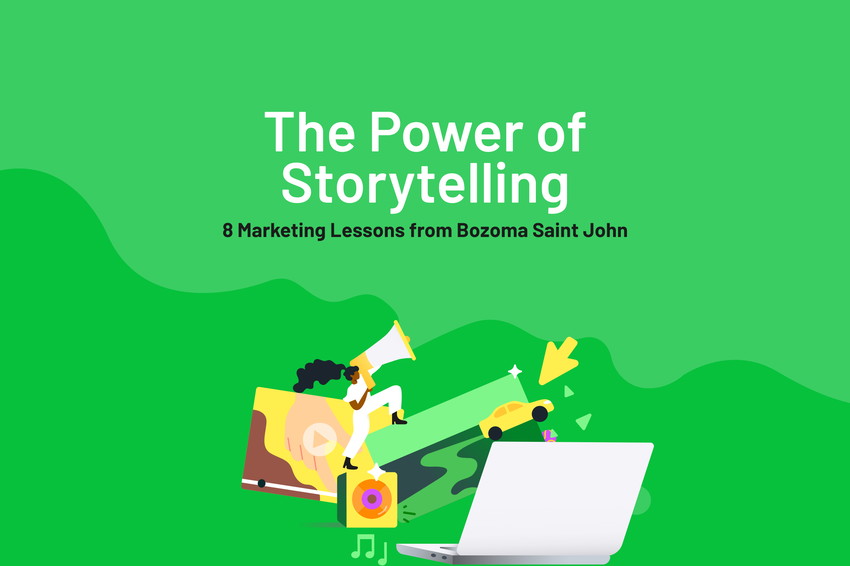 Learn leadership and marketing tactics from the Global CMO of Netflix
What do Uber, PepsiCo, and Netflix have in common? (Besidestotallystealing my idea to become a widely successful transportation-soft-drink-media conglomerate.)
They're some of the most well-known pop culture brands in the world who've all benefited from the marketing chops and storytelling ability of Bozoma "Boz" Saint John.
So we decided to create a guide all about Boz's marketing and leadership strategies.
Download The Power of Storytelling: 8 Marketing Lessons from Bozoma Saint John.
Discover the marketing strategies Boz has used to promote and grow international brands
Get leadership and career-growth tips from one of the most successful and motivating figures in marketing
Learn what most companies get wrong about hiring (and what you should do instead)
Overview
The Power of Storytelling is a marketing playbook highlighting some of the best ideas, stories, and actionable tactics from leading global marketer, Bozoma Saint John.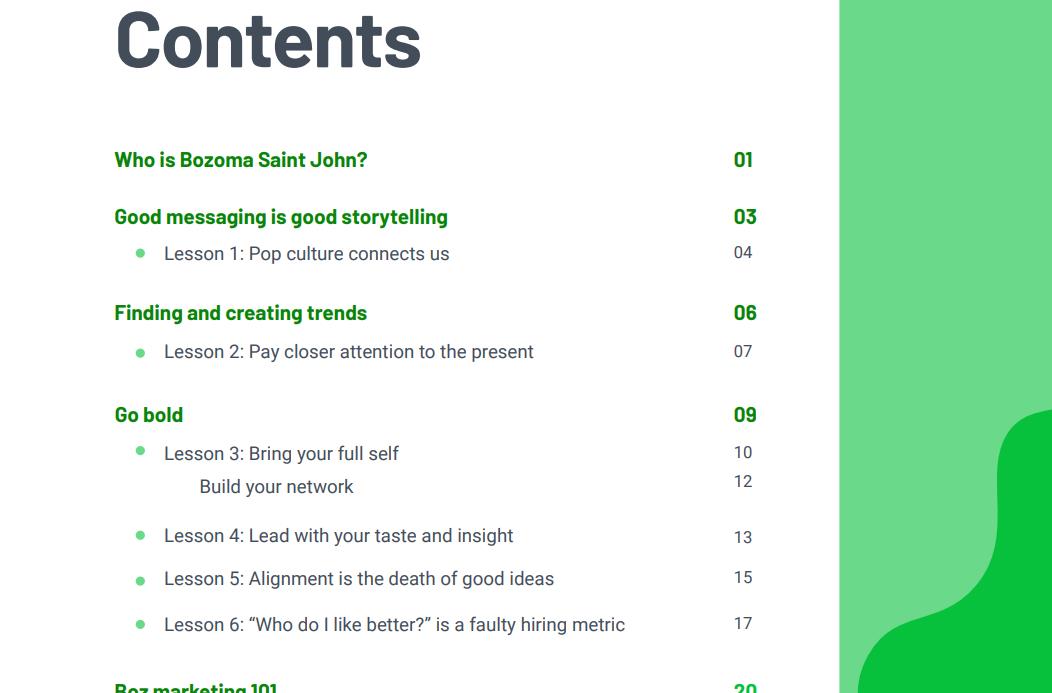 Trying to stay ahead of The Next Big Thing is like trying to catch fog. ("Oops, you mist.")
Luckily, Bozoma Saint John has made a career out of finding and creating pop culture trends through marketing and storytelling.
In this guide, you'll learn some of Boz's tactics for spotting trends before they're national phenomena. (Because some of us bought GME way too late. #ToTheGround)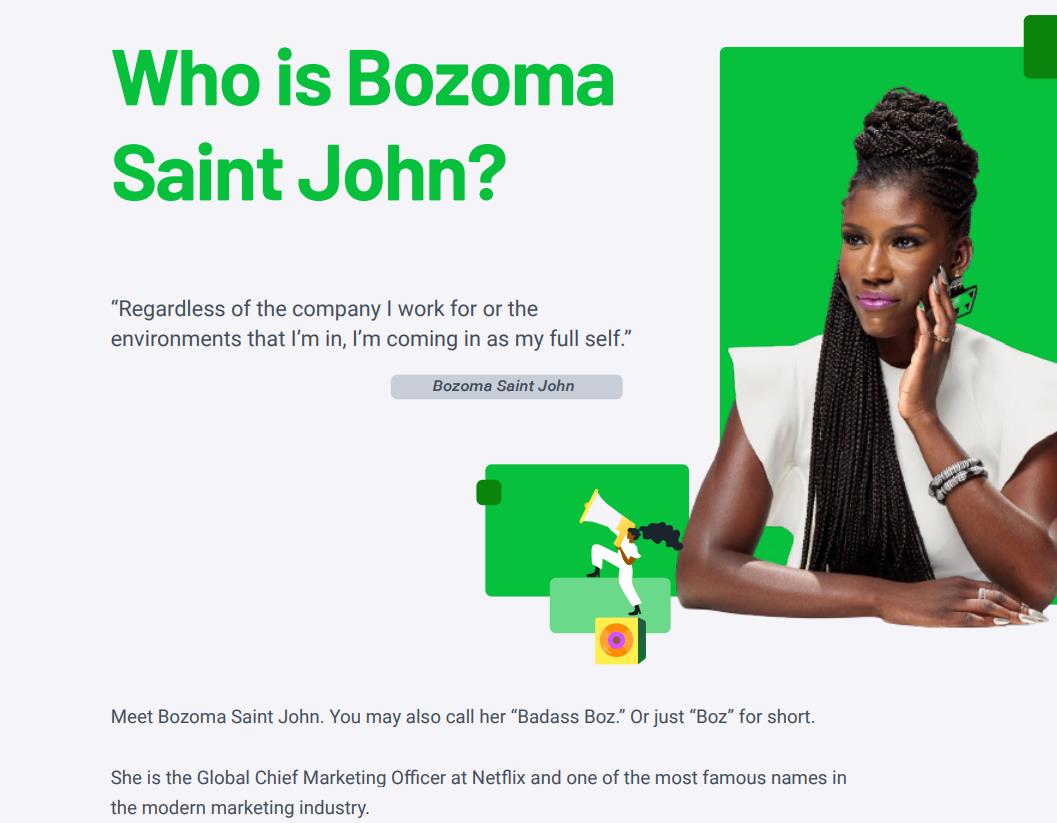 Boz has spent years in leadership roles at some of the most well-known companies in the world.
You'll gain insights into key marketing strategies that come from storytelling, tuning into the present, and encouraging independent thinking.
You'll also find out the big mistake too many brands make while hiring senior leadership at organizations.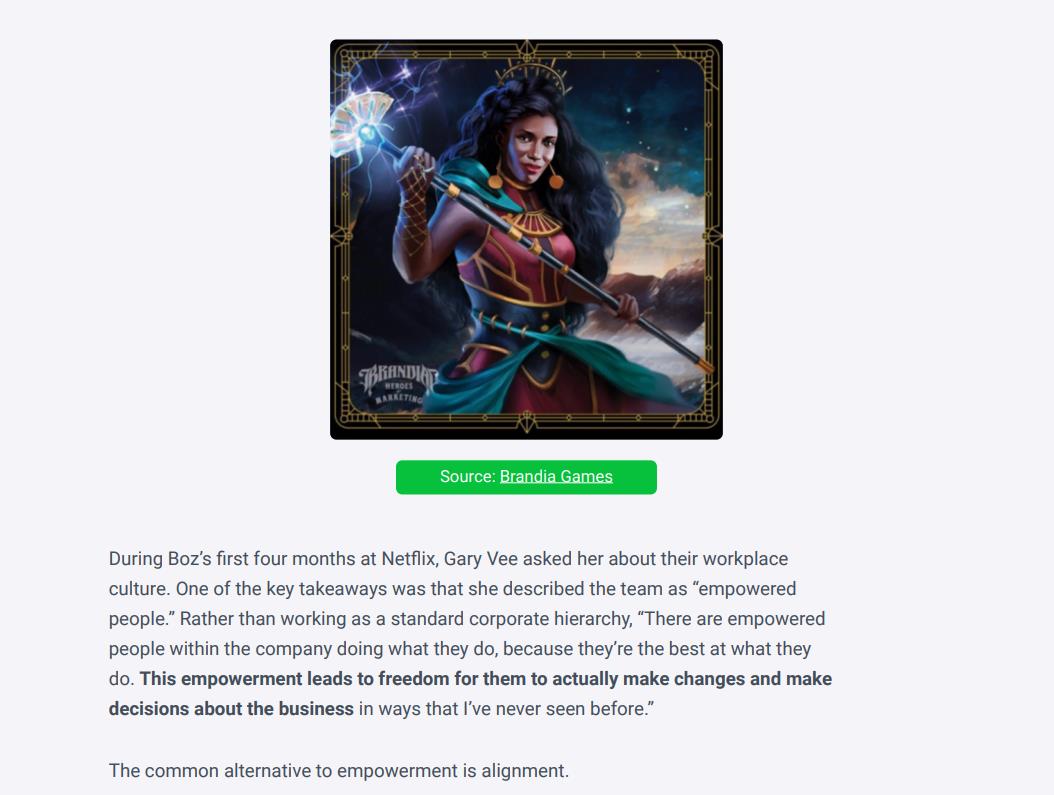 Want to learn more about influencer marketing? Boz has partnered with some of the biggest pop culture icons to put brands on the big screen.
But her take on influencer marketing strategies might surprise you: it isn't about highlighting the "coolest" people. ("So you're telling me there's a chance.")
Discover what Boz looks for in brand-influencer partnerships, so that you find the best connection for your business.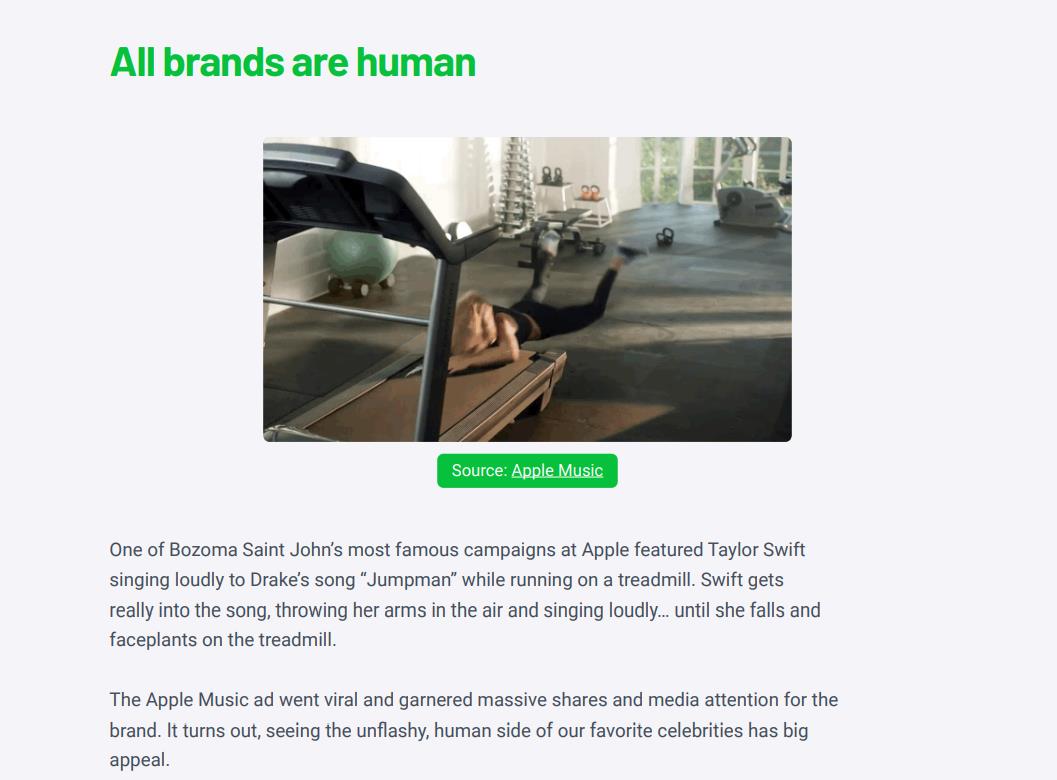 It's easy to feel stuck on your path to greatness. ("Julia Child didn't publish her first cookbook until she was 49. That means I can sleep in till noon.")
Ready to get motivated about your career and bring your full self into every new project?
It's time to learn from one of the leading marketers in the world, so that you can apply her mindsets and tactics to your business and career.
Download The Power of Storytelling today!
Deal terms & conditions
Digital Download of The Power of Storytelling: 8 Marketing Lessons from Bozoma Saint John eBook

GDPR compliant

This deal is non-refundable
Get lifetime access. Just download and save within 60 days of purchase.