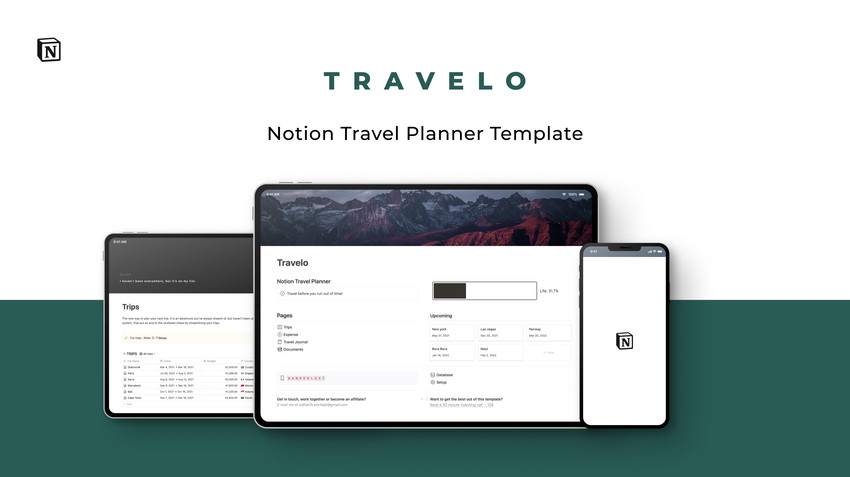 Notion Travel Planner Template
Notion Travel Planner Template Get ready to take travel planning to the next level with Notion. Travelo helps you to turn your travel bucket list into a bulletproof action plan and help you manage all your adventures in single common workspace. It organizes your bucket lists from scratch and helps you to convert them into the most cherishable memory. It will be the most valuable asset to your existing notion workspace if you a traveller or someone who is looking to explore more of this world. Travelo Features: The system is organized into 5 Key Sections: Trips: Begining to the end of travel planning Expense: Travel expense management Travel Journal: Travel diary-keeping system Documents: Advance document management system Database: Database for all the data of the system Travel is a force for good in the world. It opens your mind, fosters cultural understanding and connectedness. That's what makes me design this product to give a new perspective to the people.
Digital download of Travelo : Notion Travel Planner Template
Please note: this deal is not stackable

This deal is non-refundable
Get lifetime access. Just download and save within 60 days of purchase.