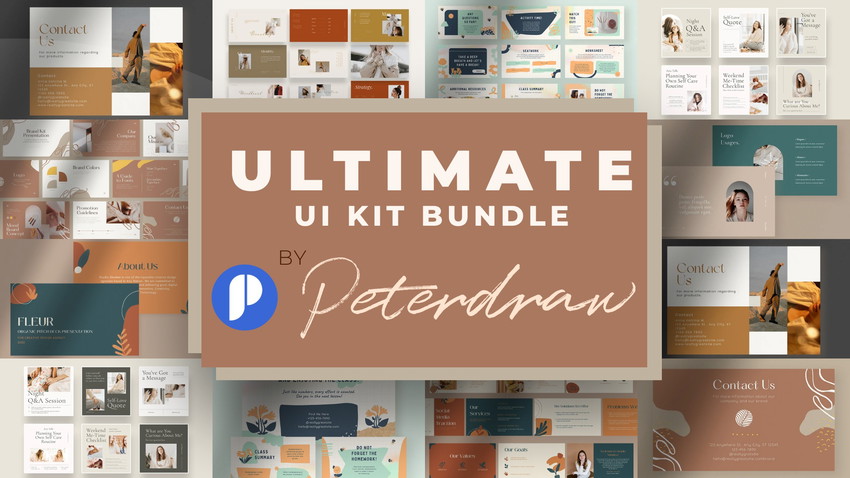 Ultimate UI Kit Bundle is an excellent resource to improve their UI design skills.
UI design is a process of crafting user interfaces for digital products. The goal is to make the user experience as great as possible by improving usability, accessibility, and pleasure. A well-crafted UI kit can help you create beautiful and effective designs without any hassle. The Ultimate UI Kit Bundle offers an impressive collection of resources that will help you in your design endeavors. It includes 49 different UI templates that will make your work and life easier and faster. Additionally, the bundle comes with a comprehensive guide for each template that will teach you how to use these resources effectively. We've got UI Kits for SaaS, Crypto Trading, Event Ticketing, Hotel Administration, Restaurants, Real Estate, Multipurpose Use, Banking, App Design, Ecommerce, and more… You'll receive a PSD and Figma file for our UI kits and a Powerpoint Presentation for our templates. Overall, the Ultimate UI Kit Bundle is an excellent resource for anyone who wants to improve their UI design skills. It's affordable, easy to use, and packed with everything you need to create beautiful designs quickly and easily
Digital download of Ultimate UI Kit bundle by Peterdraw
This deal is non-refundable
Get lifetime access. Just download and save within 60 days of purchase.