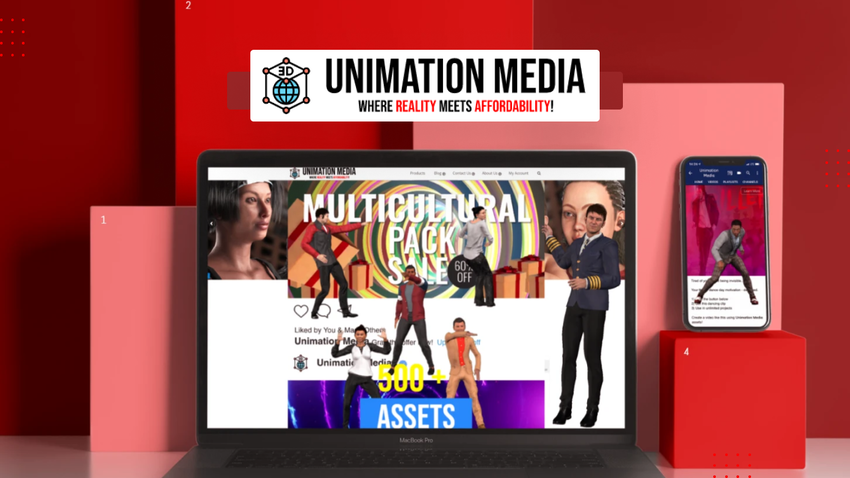 Increase the quality and variety of any digital marketing campaign
If you often struggle with projects due to a lack of diversity in the selection of photos and videos, we're here to help fill the huge void in this area.
Have you looked online for professional, multicultural media that could be used in unlimited ways, but you always came up short? Unimation Mediahas got you covered!Get a total of 500+ high-quality, transparent, 3D, character-animated assetsin transparent WebM, green-screen .mp4, and .png format.Easily enhance your projects with everything from product promotion to popular video advertisements.This digital download includes unlimited personal or commercial use.We deliver realistic, multicultural digital assets in various colors, shapes, and sizes at an affordable price.You could spend countless hours searching for the perfect variety of stock images and videos, or you could spend mere minutes or even just seconds searching Unimation Media instead.
Get lifetime access to Unimation Media today!
TL;DR
Best for: Video marketers, graphic designers, and content teams looking for awesome, diverse, realistic, and engaging media
Lifetime access to PLRLIME- Digital Products With Resell Rights Plan
You must redeem your code(s) within 60 days of purchase
All future PLRLIME- Digital Products With Resell Rights Plan updates
Please note: This deal is not stackable
This deal is non-refundable