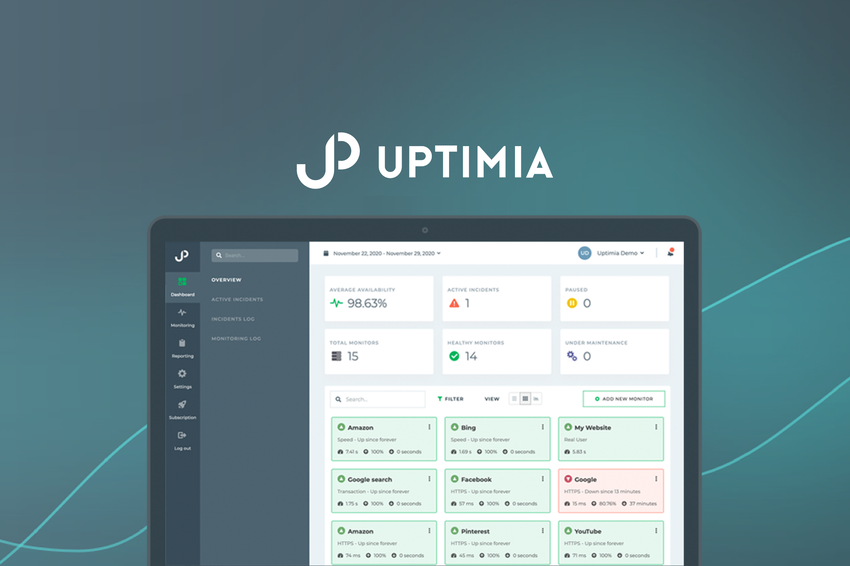 Monitor your website's uptime, speed, and health to improve site performance
Receive immediate alerts when your website is down or experiencing issues
Ensure multistep transactions like as sign-in, sign-up, and checkout forms work as expected
Overview
Uptimia is a website monitoring tool that tracks your site's uptime, speed, and performance with instant alerts about any site issues.
Uptimia can monitor your website every 30 seconds using 171 probes scattered across the globe.
Just enter the URL of your site, choose the frequency of the health checks, and select the notification settings.
Once the system detects a problem, it can triple check the issue from different geographic locations, so you'll never end up with a false alarm!
You'll be able to keep tabs on the uptime of HTTP, HTTPS, DNS, UDP, and TCP network ports, as well as SMTP, POP3, and IMAP email protocols.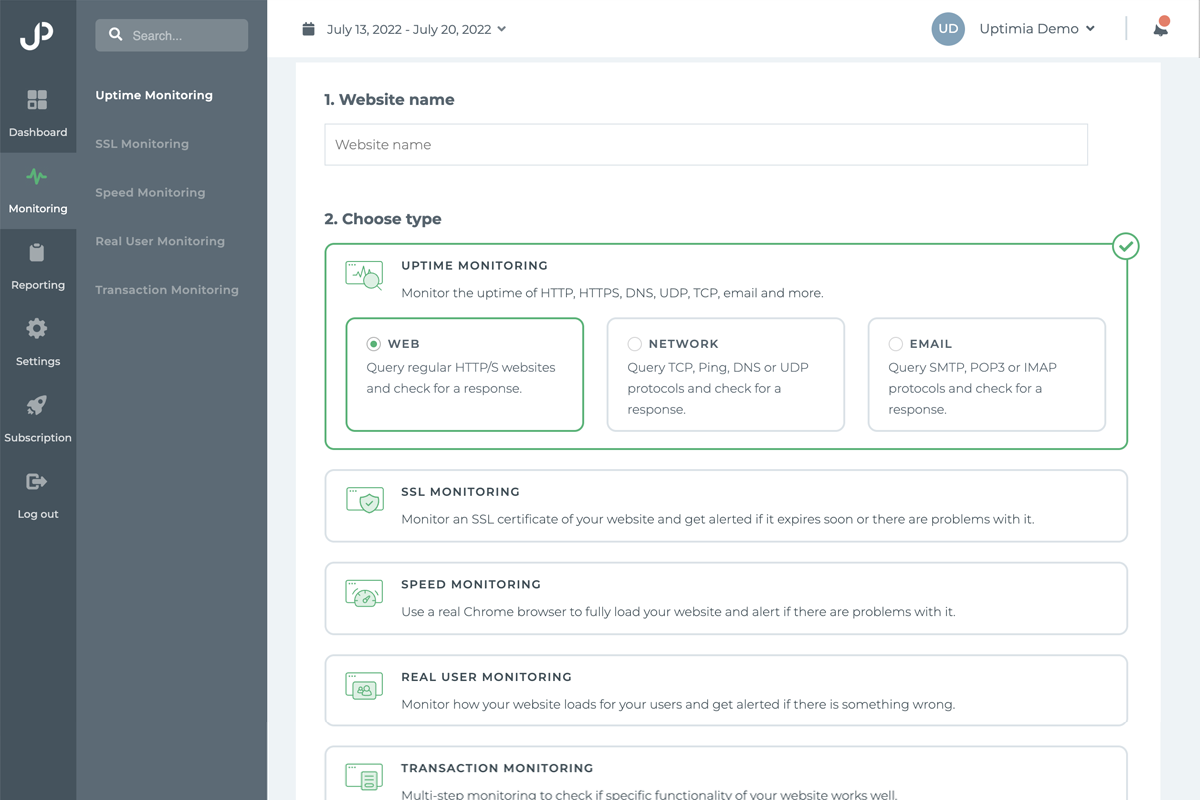 Stay updated on the uptime of web, network, and email channels and also check for a response.
Uptimia offers multistep functionality, so you can create a custom, step-by-step journey and test specific functionalities.
Receive alerts when monitoring probes can't complete the journey, or when a website element gets stuck.
Thanks to transaction monitoring, it's easy to monitor log-in, sign up, and checkout forms within 10-minute intervals.
You can even use the speed monitoring tool to fully load your website and receive alerts when the average loading time is below a certain threshold.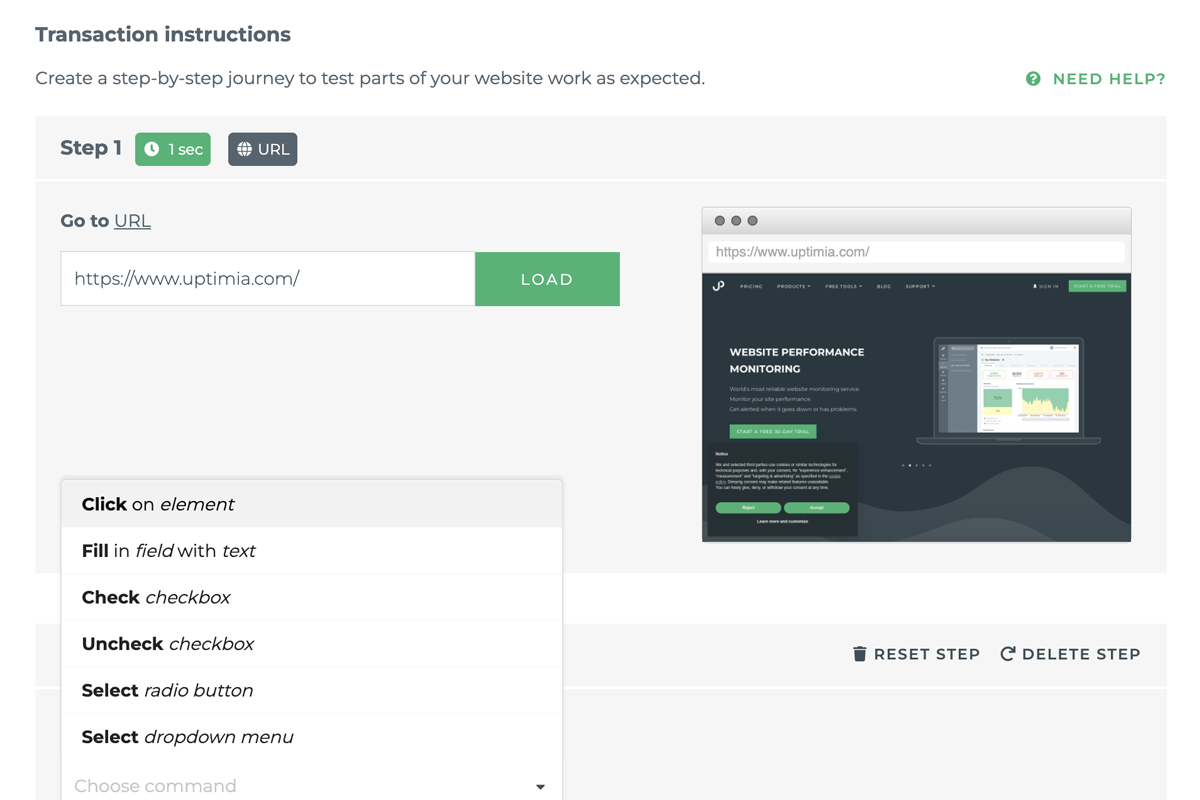 Build intuitive, multistep transaction journeys and identify issues that disrupt your users' experience.
Uptimia also lets you create custom teams with colleagues and assign them specific monitoring tasks.
You'll be able to customize your alert settings to notify on-duty staff—like when your teams are working in shifts or across different time zones.
And because this tool integrates with popular apps like Slack, Discord, Telegram, and WhatsApp, you can get all hands on deck for any emergency.
Send scheduled site performance reports to stakeholders on a daily, weekly, monthly, or annual basis to build trust and confidence in your brand.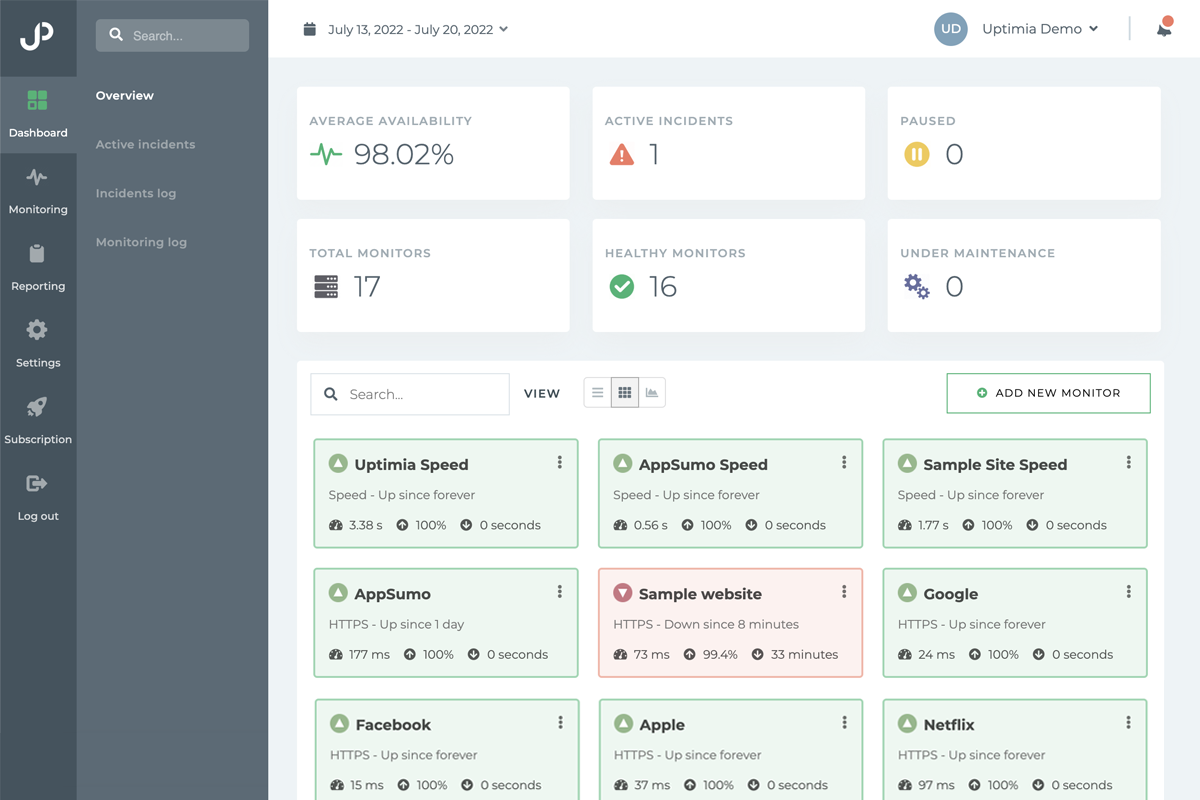 Monitor the uptime of multiple websites and assign specific tasks to your team right from the dashboard.
Best of all, you can display public status pages that stay up even when your website is down, so your visitors know about ongoing outages or maintenance sessions.
Customize your status page with your branding and domain name, and control which monitoring checks you want to share with the public.
And because Uptimia is spread across two data centers, it can run without interruption even if one data center goes down!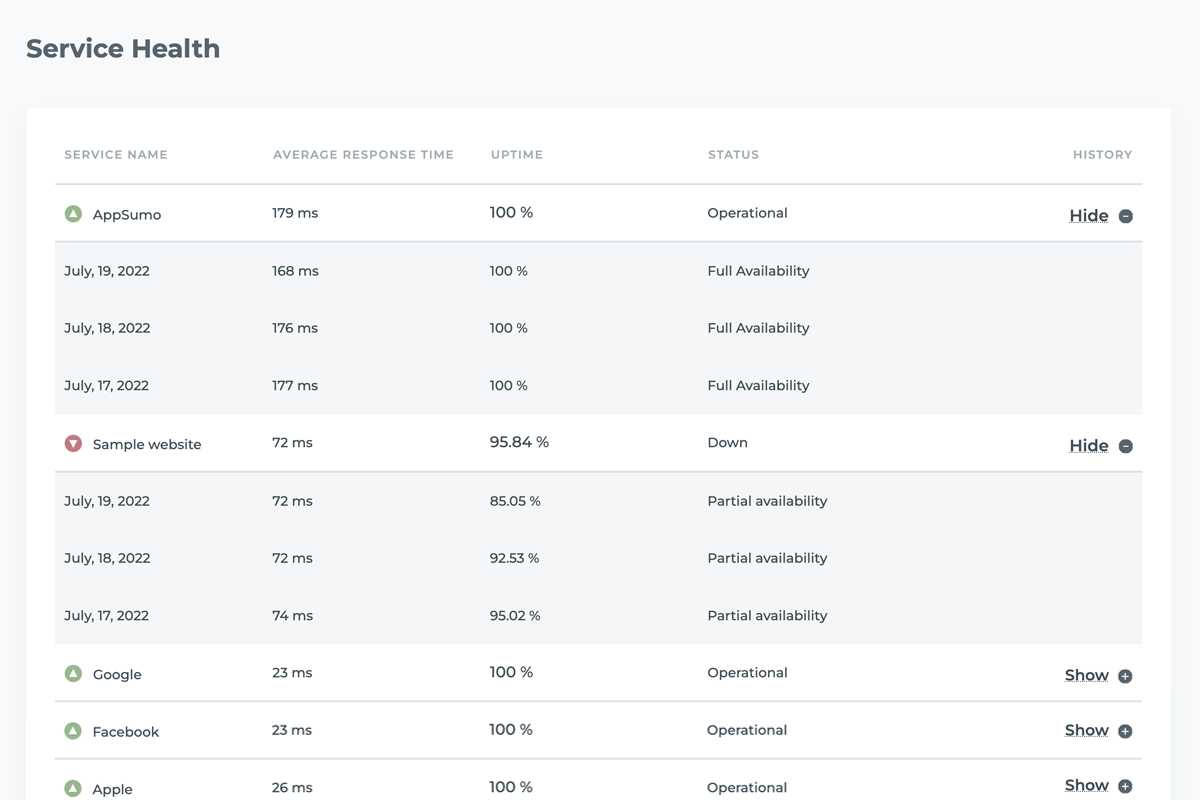 Show the status of your services to your customers to improve transparency.
It's hard to build confidence with your customers and clients when your website keeps crashing. ("When I said 'Check out my website,' I meant 'Check if it's still working.'")
Luckily, Uptimia gives you all the tools you need to monitor your site's uptime and receive alerts when issues occur, so you can solve problems in a snap.
Keep your site online.
Get lifetime access to Uptimia today!
Deal terms & conditions
Lifetime access to Uptimia

All future Standard (Tier 1) or Advanced (Tier 2-3) Plan updates

No codes, no stacking—just choose the plan that's right for you

You must activate your license within 60 days of purchase

Ability to upgrade or downgrade between 3 license tiers

GDPR compliant

Only for new Uptimia users who do not have existing accounts
60 day money-back guarantee. Try it out for 2 months to make sure it's right for you!
Features included in all plans
Uptime monitoring

Speed monitoring

Real user monitoring

Transaction monitoring

Branded reports: daily, weekly, monthly, or yearly

Instant alerts

Status pages

Integration status reports and notifications with Slack, Microsoft Teams, and more

Web speed monitoring in 1 minute intervals

Twillio integration for SMS messaging