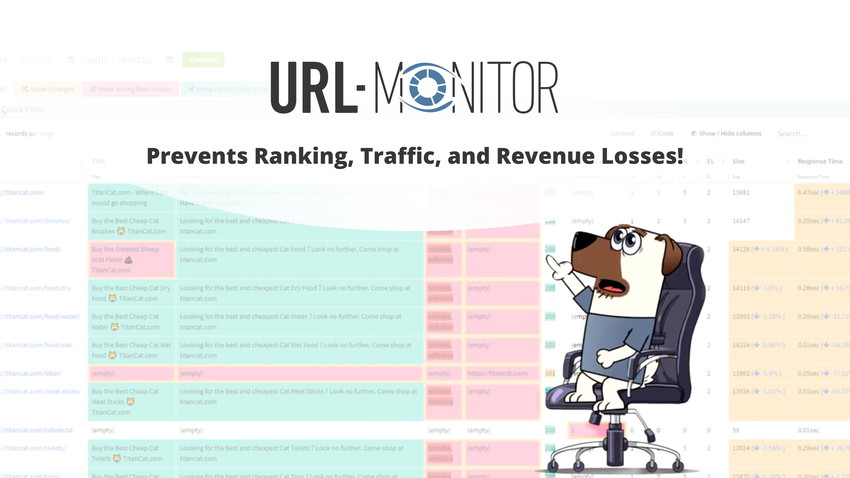 This SEO/PPC Guardian Angel monitors items of your web page to prevent ranking, traffic, and revenue losses!
Within 7 minutes after buying you will reap these benefits. -Save money and hassle by finding critical things before Google or potential clients. -Go back in time to see why a page used to perform better. -See why competitors rank better.
-Manage your client's or your competitors most important URLs in a single place. -Get notifications of critical changes. -Fast overview of changed html statuses, Title Tags, Meta Descriptions, Meta-Robots, Canonical Tags, Hreflang, missing tracking codes and much more.
-Source code is stored for 30 days (can be increased), so you have your own wayback machine to see why conversions or rankings dropped. -See all changes for a single URL to spot reoccurring changes. -Export title tags, meta descriptions, canonical tags, main keywords, proof keywords, keyword clusters, etc. of each URL to make sure that everybody works according to your standards.
Remember:URL-Monitoris like an insurance. You will want it the most, when you don't have it.
Lifetime access to Question.to Plan
You must redeem your code(s) within 60 days of purchase

All future Question.to Plan updates

Please note: This deal is not stackable
60 day money-back guarantee. Try it out for 2 months to make sure it's right for you!