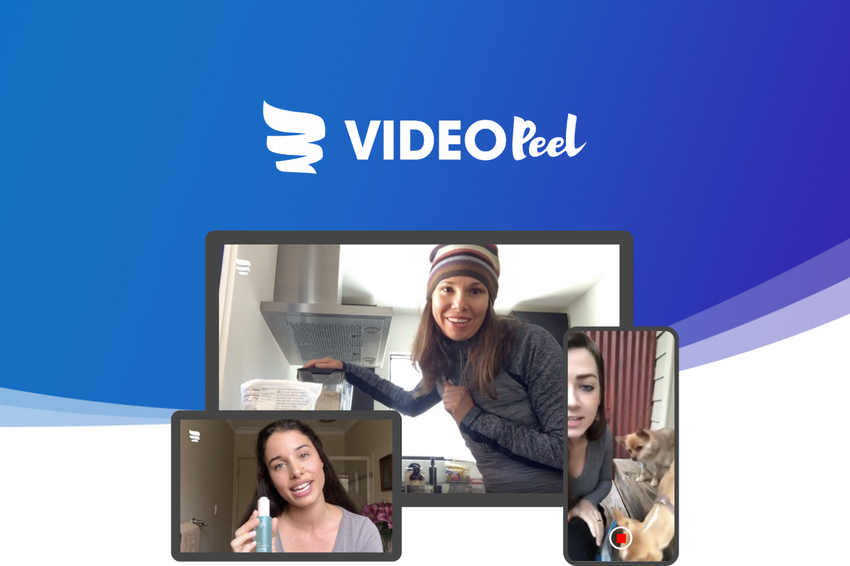 Collect video testimonials from customers with mobile-friendly landing pages
Collect video testimonials with landing pages that your customers can access on their mobile device or desktop
Manage testimonials, transcriptions, closed captions, and legal agreements all from one dashboard
Overview
VideoPeel helps you collect video testimonials from customers with mobile-friendly landing pages and custom prompts.
With VideoPeel 2.0, you can access even more customization options and features than with the previous version!
Fully customize your VideoPeel campaign landing pages with profiles, pictures, or video messages, along with customizable prompts to boost engagement.
You can share the link with customers so they can record testimonials right from their smartphone or computer—no logins or downloads necessary!
And you're not just limited to video reviews. You can also request written feedback from your favorite customers.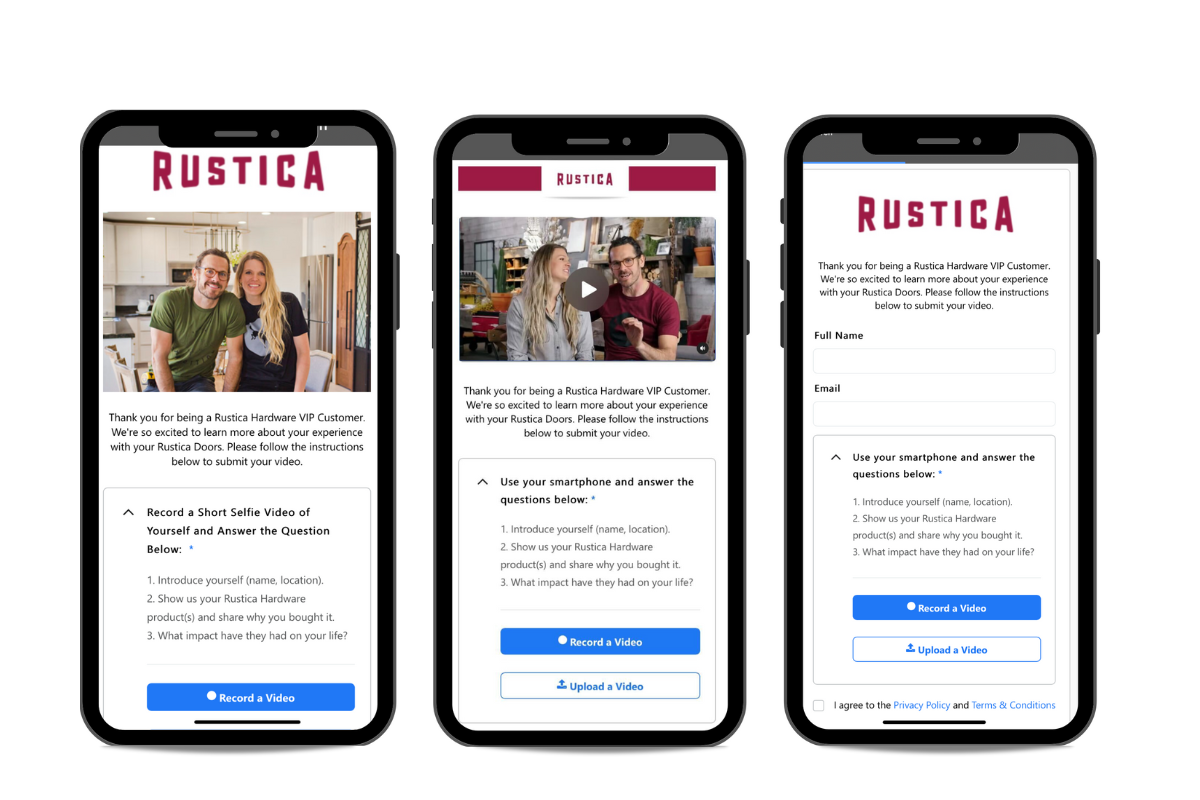 Customize your VideoPeel landing pages with profiles, pictures, or video messages.
You can send testimonial prompts via email, SMS, messenger, and mobile to help your customers record their best take.
VideoPeel lets you request unique customer information or market research, like their favorite publications or social media platforms.
You can also collect photos, files, names, written responses, and email addresses to really flesh out customer testimonials.
Generate automated "Thank You" messages or send special gifts to show your appreciation for your customers and incentivize future testimonials.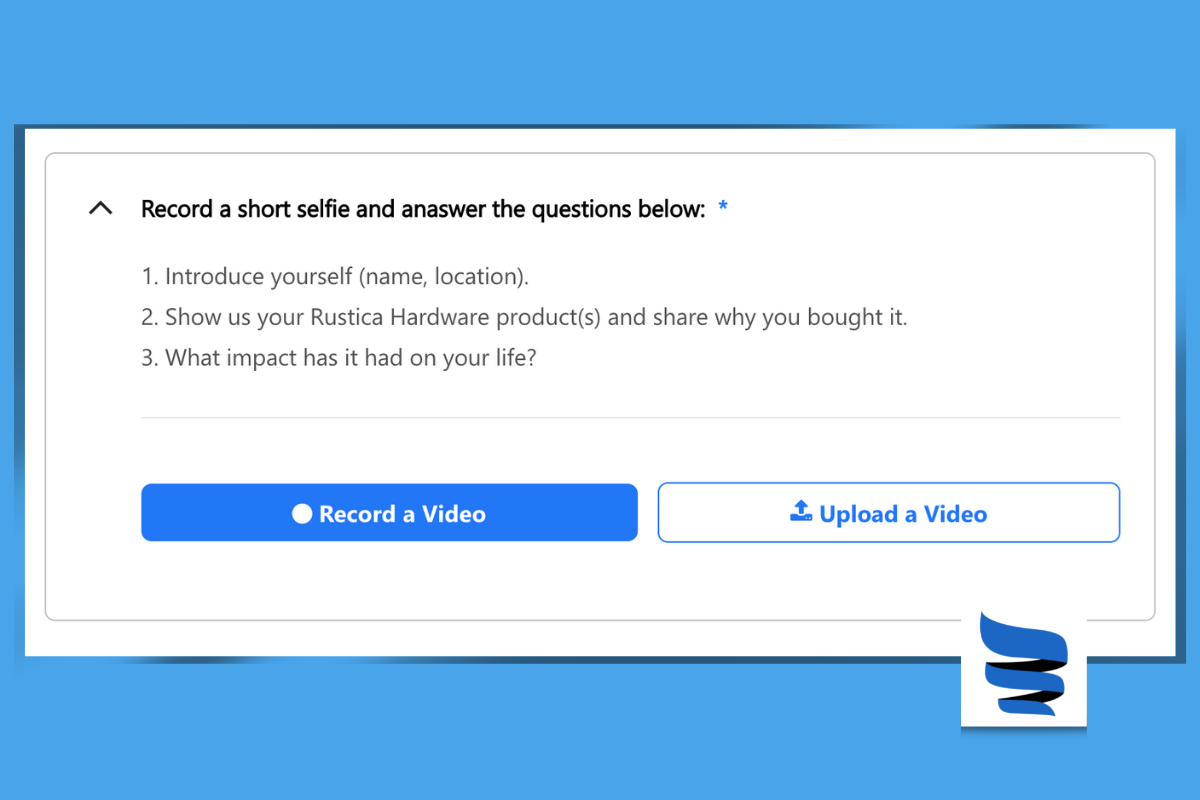 Share simple directions with your customers so they can record high-quality testimonials.
Once you've gather everything you need from your customers, it's easy to manage it all from the brand new media tab.
You'll be able to search, sort, and tag all your content in the media library, ensuring that nothing falls through the cracks.
VideoPeel will even automatically transcribe video testimonials, so your content is more searchable and user-friendly.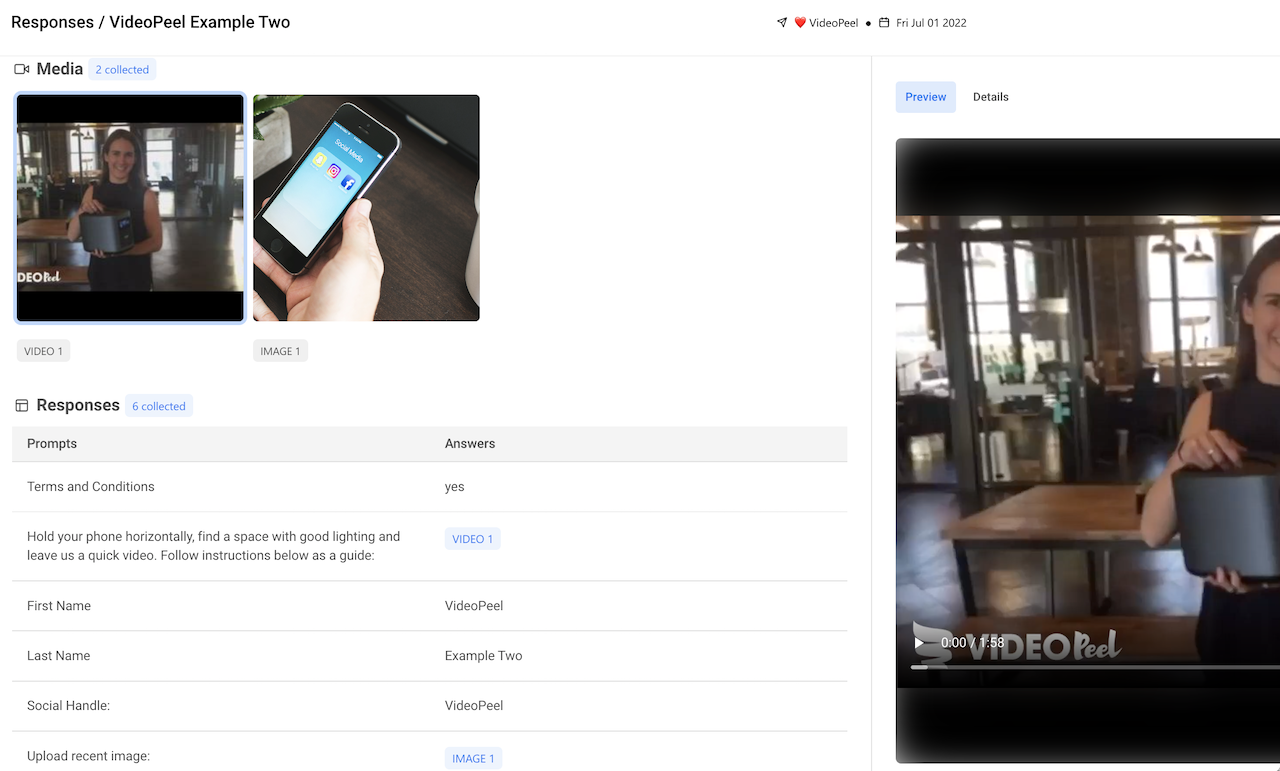 Make your video content easily searchable with tags and automatic transcriptions.
Best of all, VideoPeel uses industry-standard encryption and protocols to protect customer data from getting into the wrong hands.
Create your own privacy policy, along with terms and conditions, so customers know exactly how their videos will be used.
You can also collect signatures right from the customer's mobile device if your business requires added security.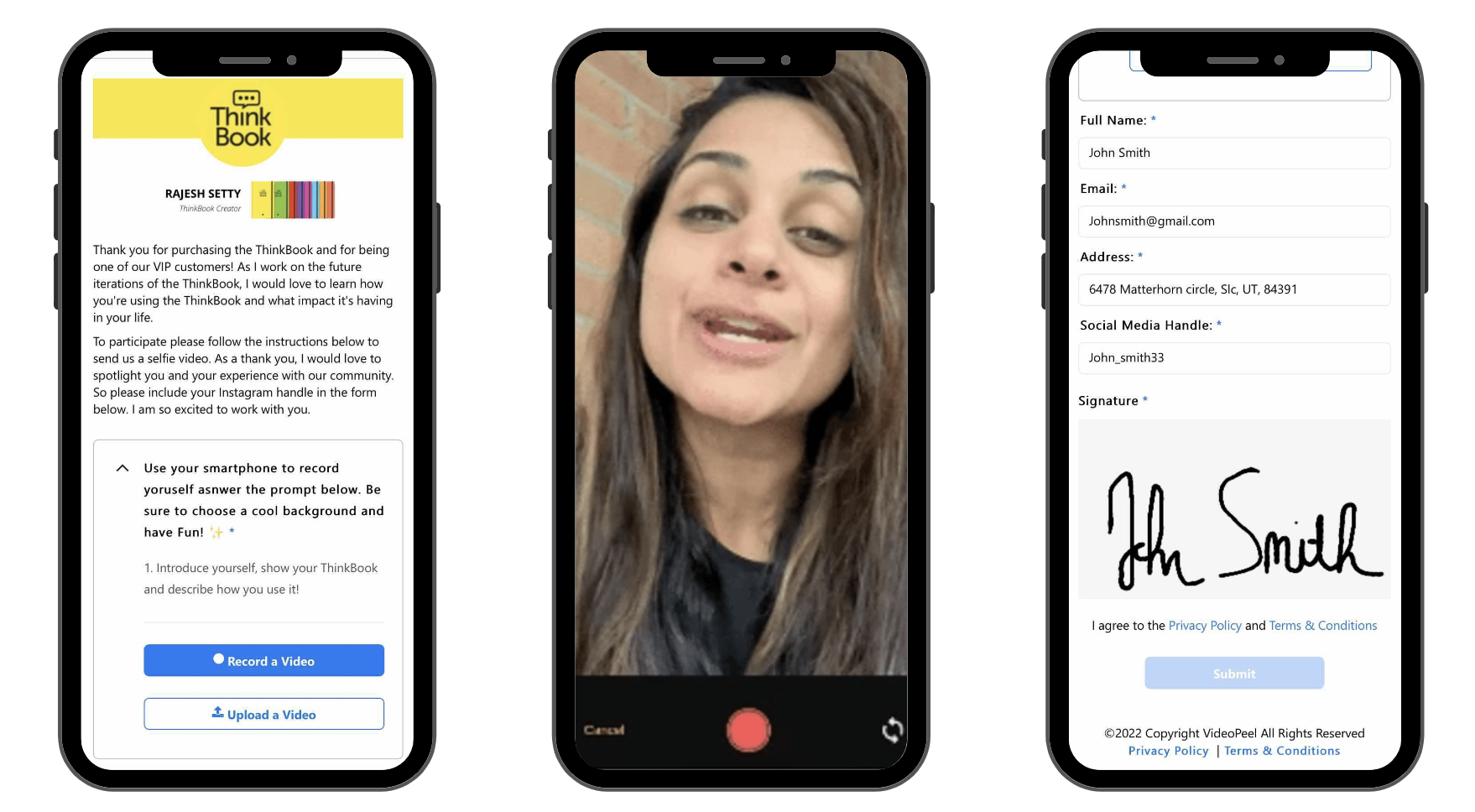 VideoPeel makes it easy for customers to review and sign everything right from their phones!
Asking your customers to jump through hoops just to record a testimonial is a good way to lose a five-star review. ("4/5 stars for poor communication and instructions.")
VideoPeel simplifies the entire process with mobile-friendly landing pages that collect customer testimonials and other info straight from their phones.
Let your customers show you some love.
Get lifetime access to VideoPeel today!
Deal terms & conditions
Lifetime access to VideoPeel

All future Pro Plan updates

You must redeem your code(s) within 60 days of purchase

Stack unlimited codes

GDPR compliant

Available for new VideoPeel users and returning AppSumo purchasers

Previous AppSumo customers who purchased VideoPeel can buy more codes to increase their feature limits

Previous AppSumo customers will be grandfathered into the new feature limits

Each additional code stacked beyond code 10 unlocks an additional 100 submissions per month
60 day money-back guarantee. Try it out for 2 months to make sure it's right for you!
Features included in all plans
Unlimited remote video collection campaigns

Image types include: JPEG, HEIF, WEBP, GIF, and PNG

Document types include: Word, Excel, PDF, and TXT

Submission notifications

Automated transcriptions

Custom rights management

Multi-user collaboration

Publish videos in dynamic plugins

Collect and download videos and attachments

Amazon syndication

Custom "Thank You" page with calls-to-action

Tagging and filtering videos for easy use

Capture user lead info

Video hosting, transcoding, and encryption