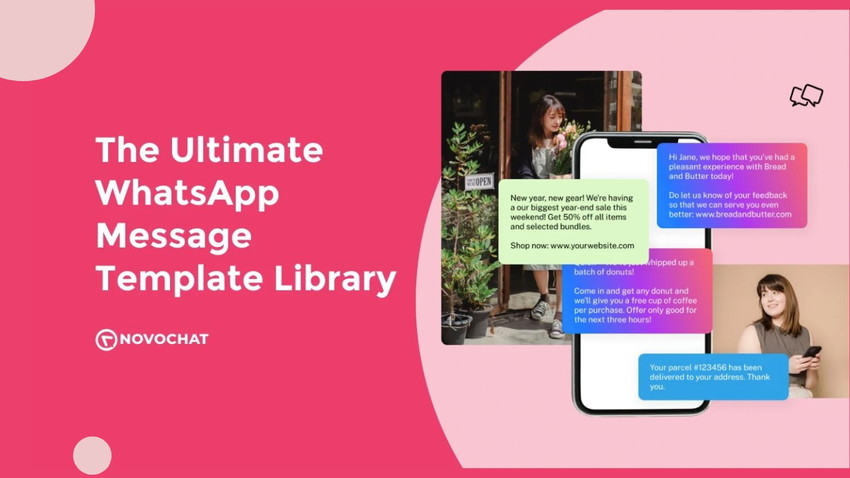 WhatsApp Marketing Message Templates
Are you trying to boost your lead engagement rates, but plain ol' email marketing is not cutting it? Are you getting poor open rates and reply rates to your emails to leads and customers? Well, there's another channel in town to help you drastically increase your open, click and reply rates – WhatsApp Chat Marketing! In this library, we've crafted and compiled over 100 WhatsApp Marketing message templates to get leads engaged and replying, converting them into customers. This template includes over 100 templates for over 12 different industries, from e-commerce to F&B to healthcare. There are also 12 different use cases ranging from abandoned cart recovery to product upsells to customer support. Best for: Businesses using or planning to use WhatsApp for marketing. The templates are also in copy-and-paste format, so you'll be able to add them easily for your own needs! Grab these templates now and start marketing on WhatsApp!
Overview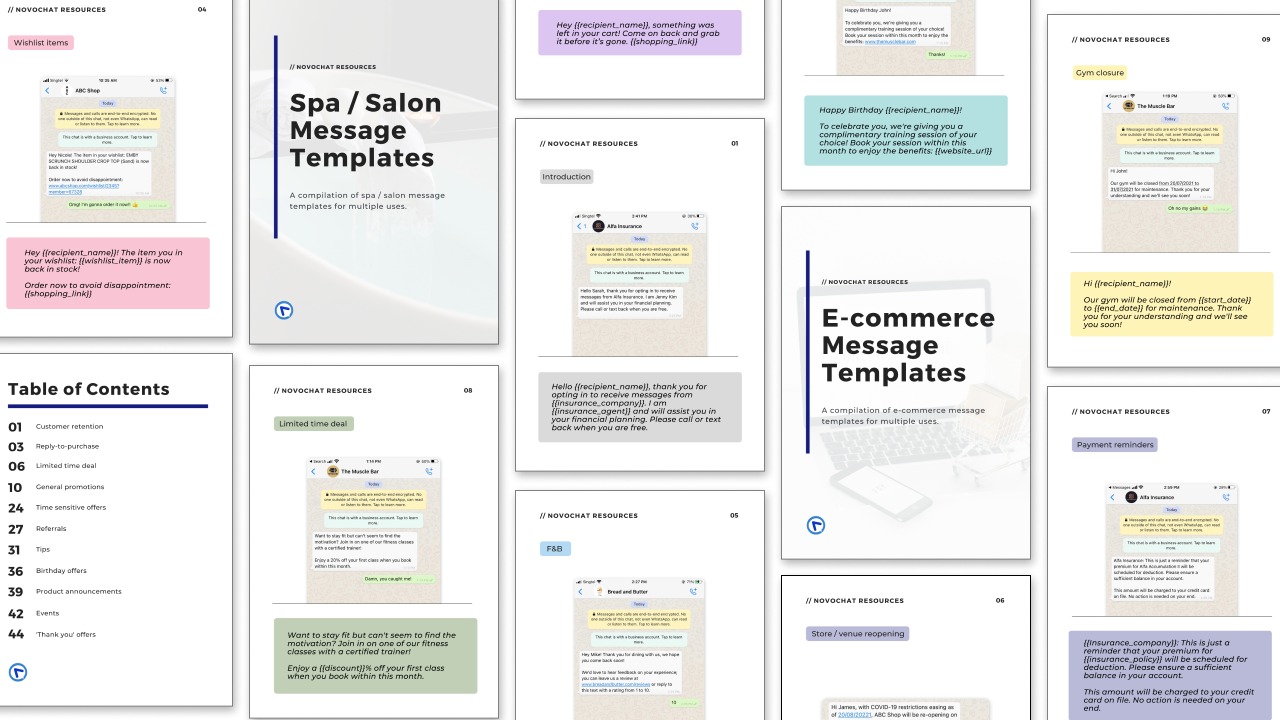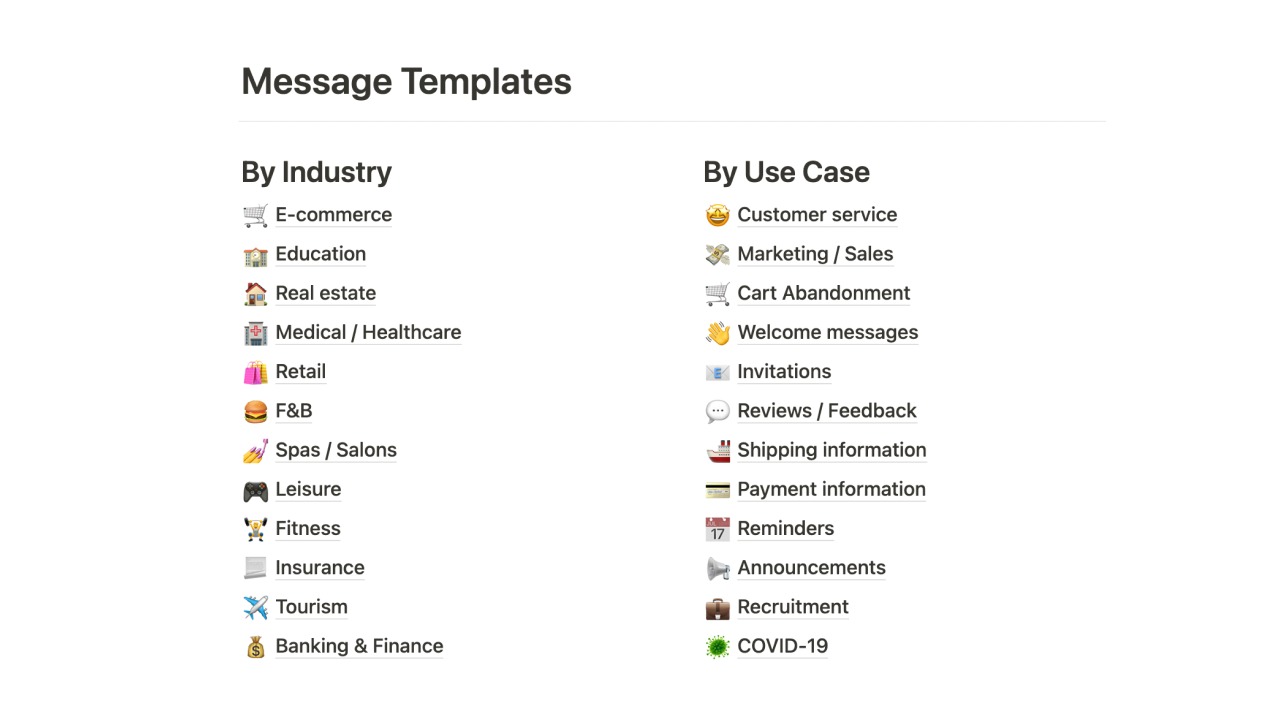 Digital download of WhatsApp Marketing Message Templates
This deal is non-refundable
Get lifetime access. Just download and save within 60 days of purchase.