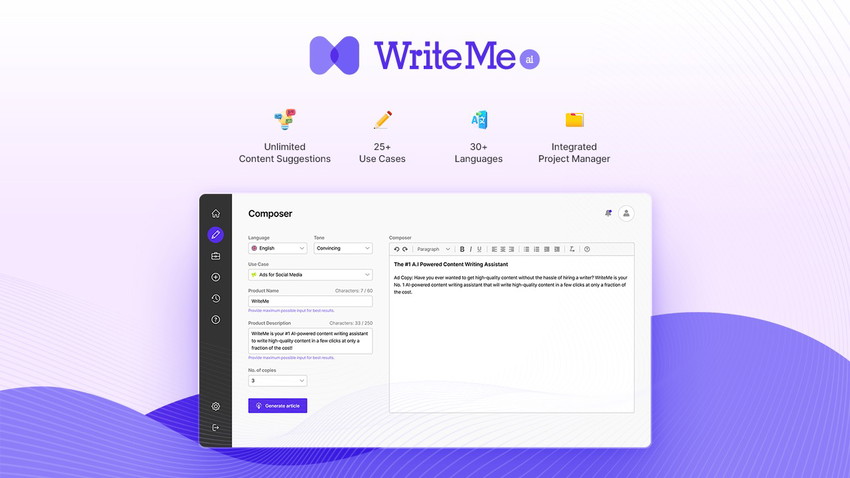 WriteMeAI is #1 AI-powered content writing assistant to write high-quality content in a few clicks
Struggling with writer's block? 👎 Want to make more money from your content writing services? 💰 ✍️ WriteMe has got you covered! Our powerful AI writing tool is designed for writers who are ready to write more and hence, earn more. Simply input your topic details and keywords in the AI content writer and get original, comprehensive and flawless content in a jiffy! What You Will Get in One Time Purchase of $49 for a Lifetime? • Lifetime access to WriteMe.ai Writing Assistant • Generate upto 30,000 Words Per Month • Get Unlimited Next Line Suggestions Till You Are Happy • Access to 20+ exciting Use Cases for 7+ Industries • Discover Unique Ideas endlessly for any type of content • Access to 30+ tools, updates and value offerings Use WriteMe 🤖 to generate: ✍️ ✅ On-Spot Topic Ideas ✅ Accurate Long Form Content ✅ Flawless Short Form Content ✅ Engaging Articles & Blogs ✅ SEO Title & Descriptions ✅ Killer Digital Ad Copies ✅ High-Converting Marketing Copies …. and much more! So, what are you waiting for? Try WriteMe now!
Overview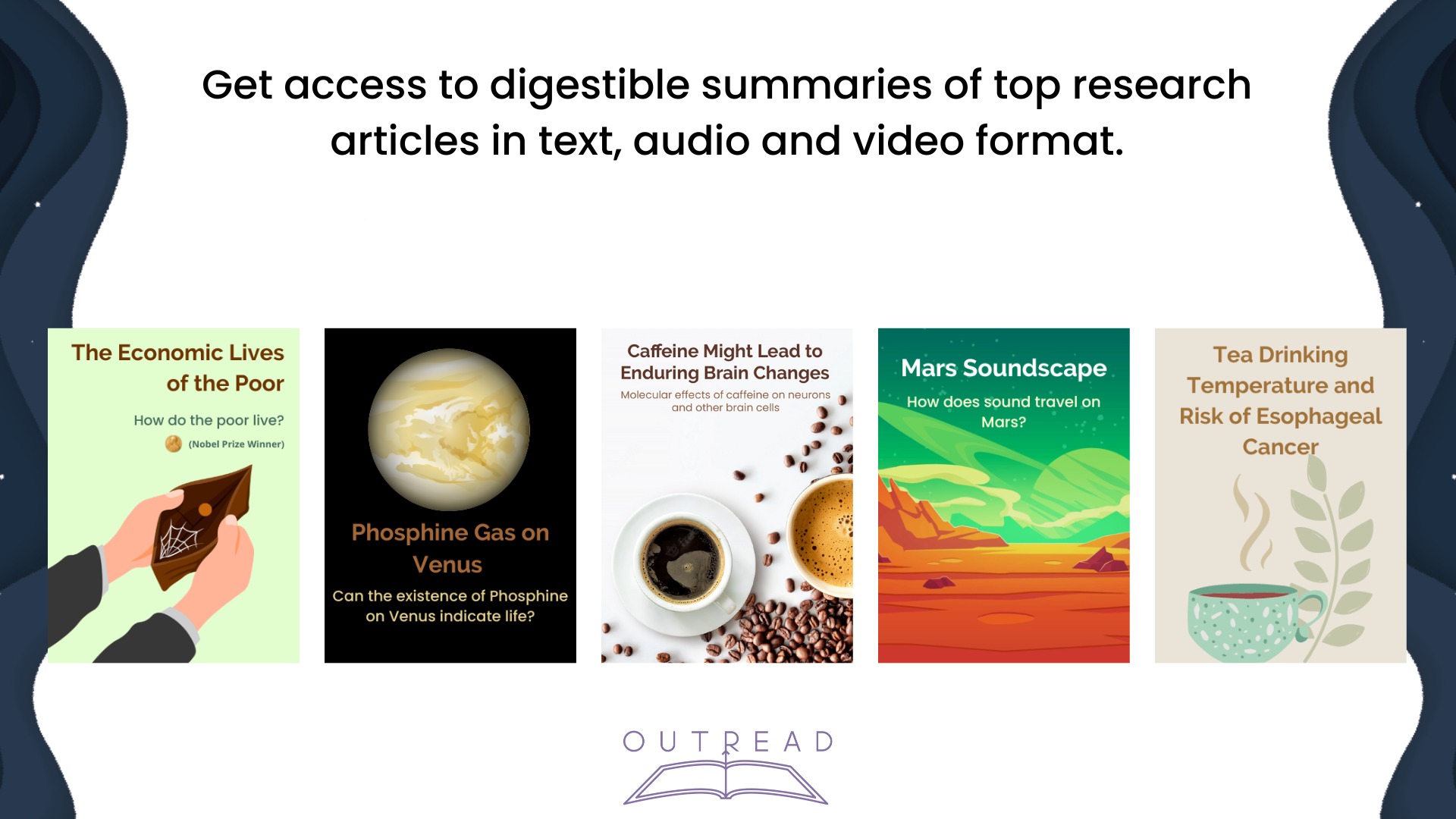 We make it easier than ever to absorb information and continue your learning journey.
📔 Outread provides digestible summaries and key insights from top research articles. We are Blinkist for research papers.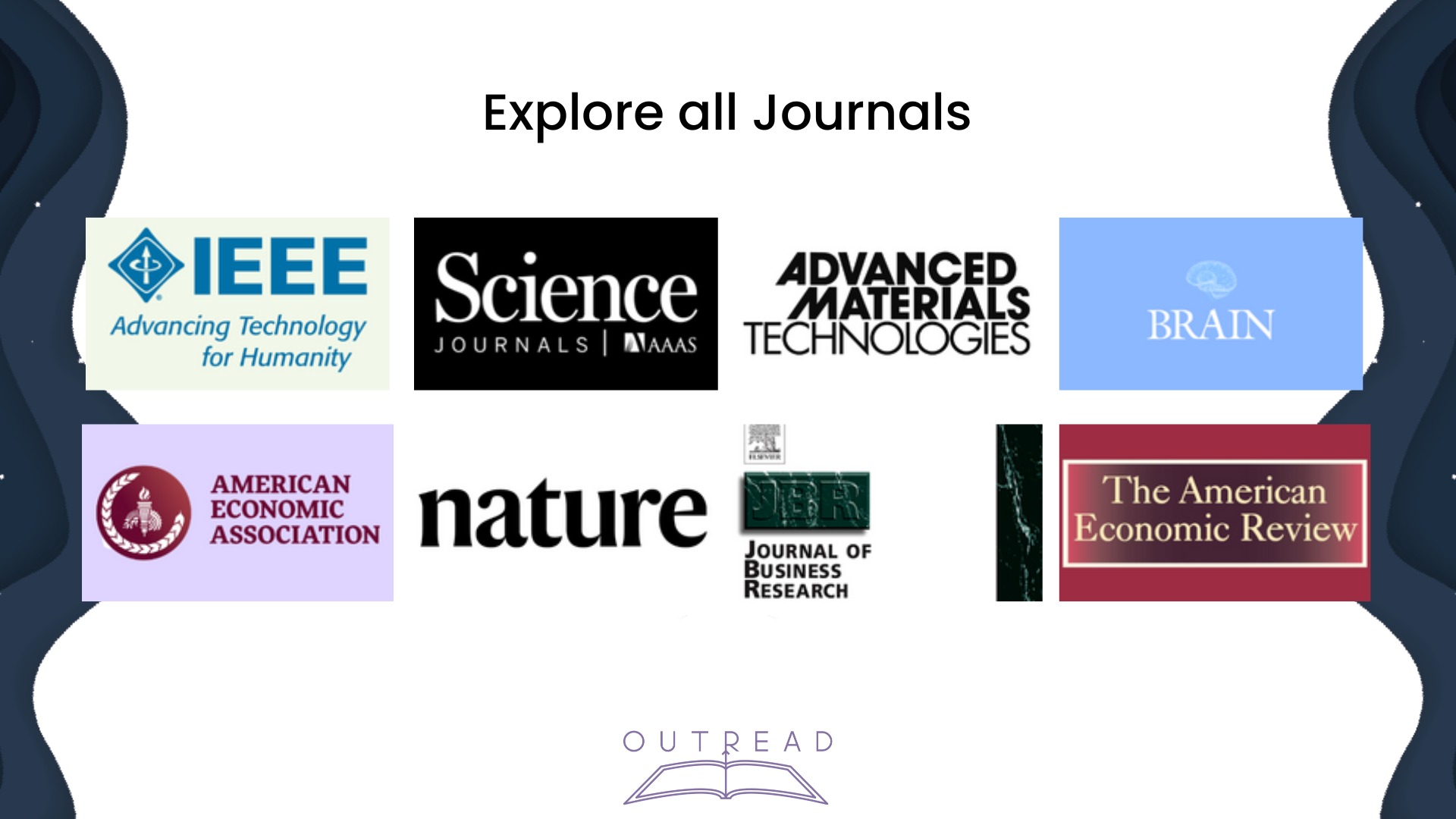 Check out some of the many journals we bring you access to!
🧬 We pick research papers from top 50 research journals. Some of the many journals include Nature, Science, and Journal of Business Research, and all of our work explains even the most complex ideas in simple language.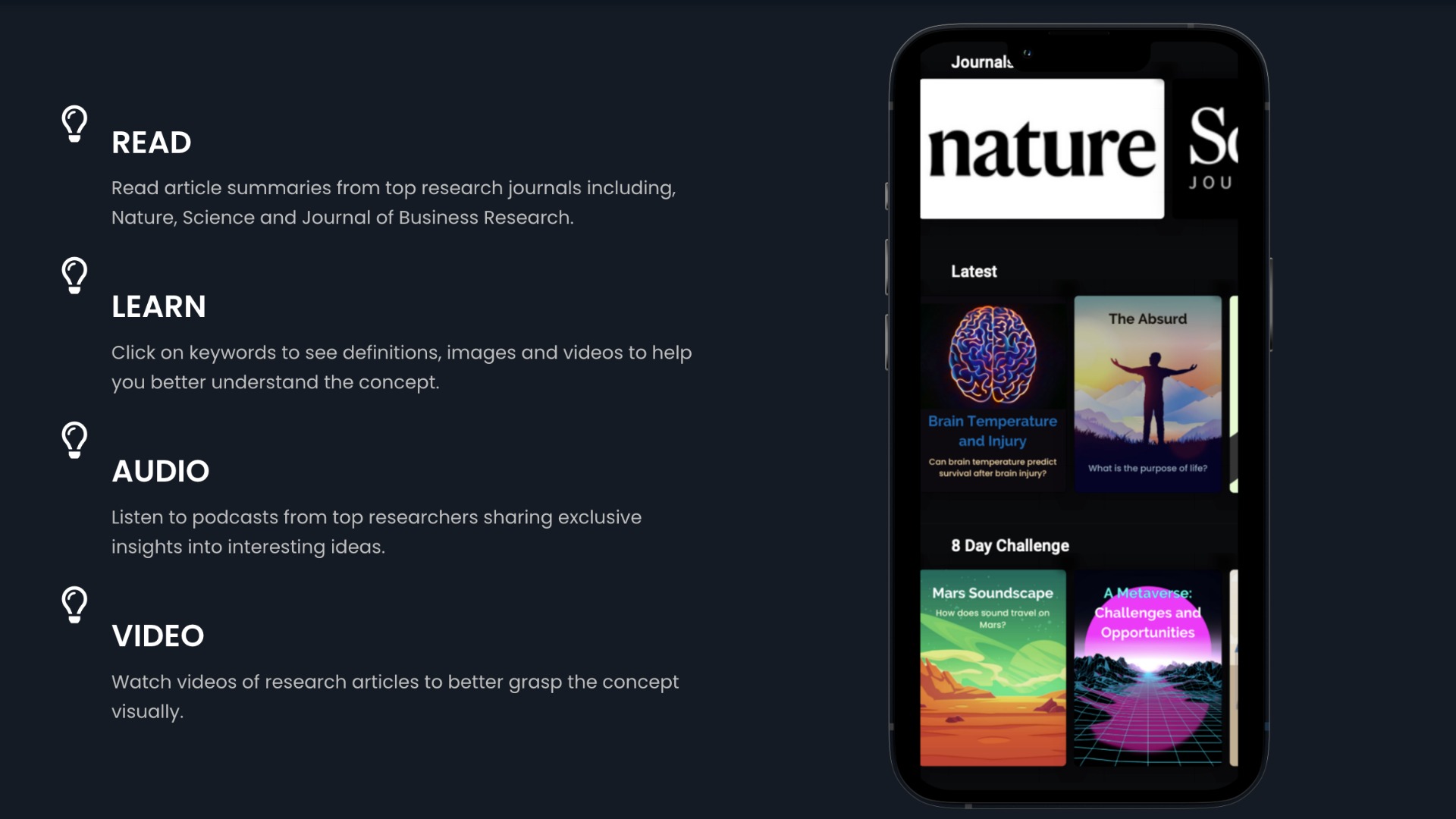 Read, learn, and do more with Outread.
✏️ Keywords are highlighted for you that you click on and get relevant definitions, images, and videos for more context. Simplicity is bliss, after all.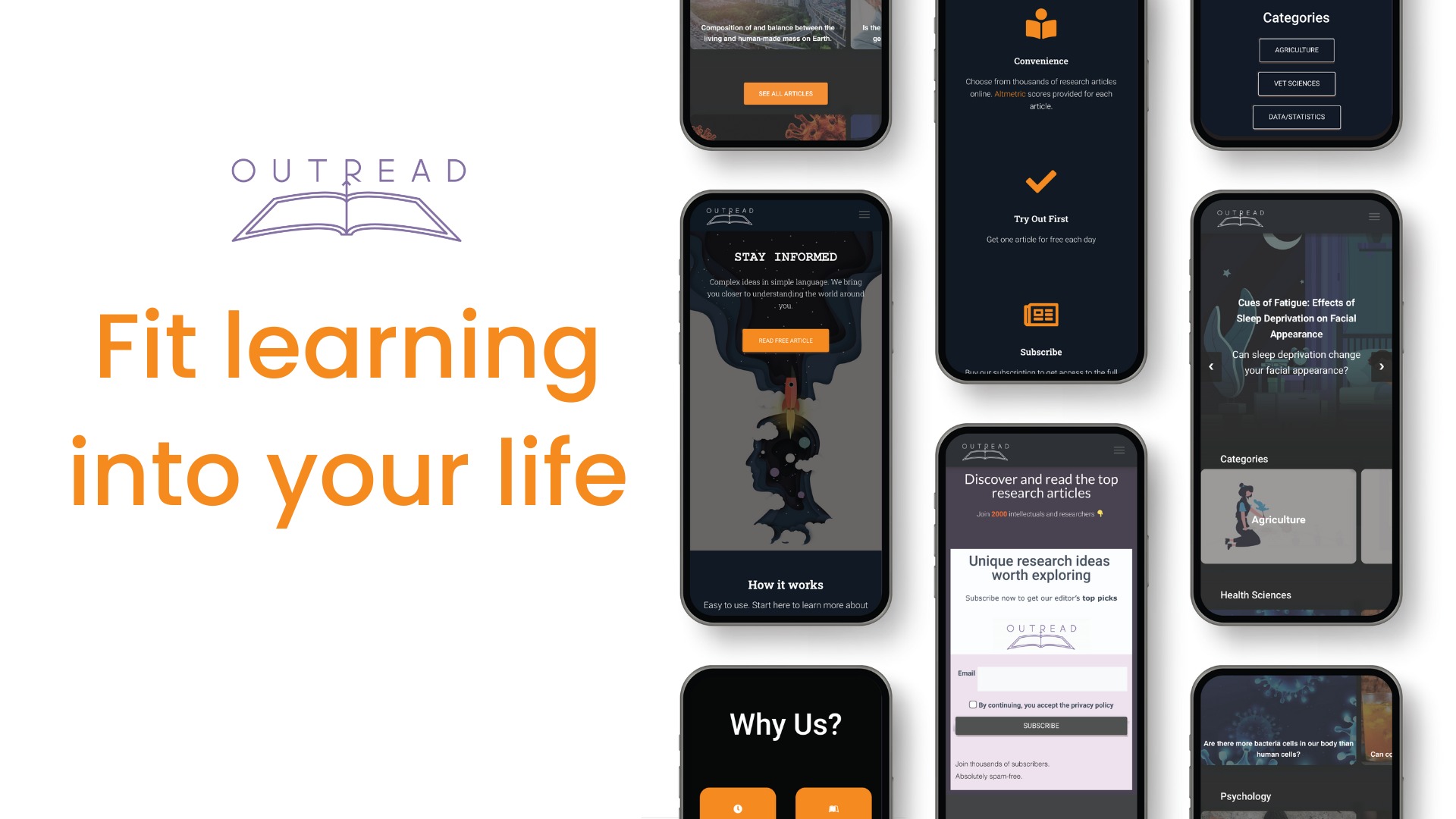 Stay informed with Outread.
🎙 Audio and video summaries are provided for research articles + we also upload podcast with top researchers weekly. So, if you're the curious type and want to learn answers to questions like what is the future of AI or when would we be making our first contact with aliens, then this is the product for you. Learn from top research papers and researchers. Get lifetime access to Outread today!
Lifetime access to Outread Premium Membership Plan
You must redeem your code(s) within 60 days of purchase

All future Outread Premium Membership Plan updates

Please note: This deal is not stackable

Only for new Outread users who do not have existing accounts
60 day money-back guarantee. Try it out for 2 months to make sure it's right for you!