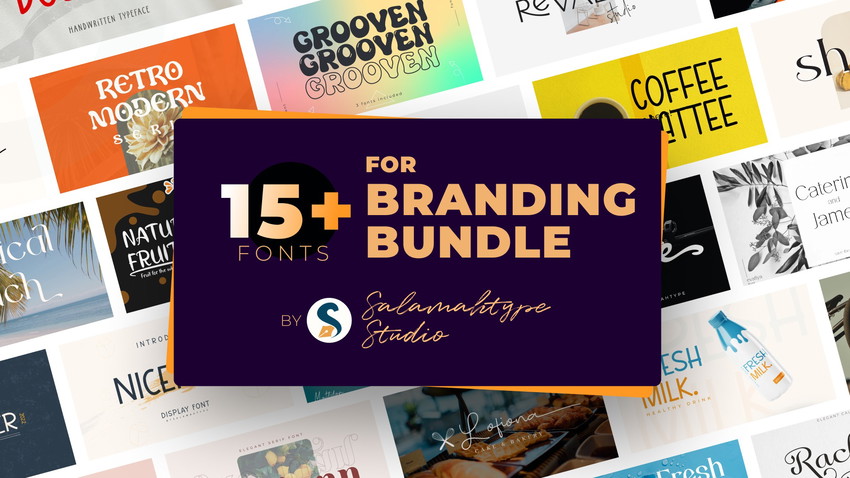 Over a dozen, hand selected fonts by Salamahtype Studio
A brand is so much more than just a logo, a font or name – it's the totality of the experience your customers have with your company. That's why it's so important to make sure your branding is on point! One great way to make sure your branding is consistent and effective is by using a branding bundle. A good branding bundle will give you everything you need to create a cohesive brand identity, from fonts and colors to logos and templates. We are taking care of the font part. Our fonts are perfect for keeping your brand on brand. Jumbox is a cool and bold sans serif font. It will look stunning on any poster flyer, print, headline, letterhead, and more. And also Jumbox has several alternate characters that can be used for logo or other projects. Playfresh is a playful handwritten font that is multi-purposed for creative projects. Its fun characteristics are designed for kid-friendly and user centric businesses. So if you're looking for an easy way to improve your brand identity, consider investing in a good branding bundle! You won't regret it!
Digital download of 15 Fonts For Branding Bundle by Salamahtype Studio
This deal is non-refundable
Get lifetime access. Just download and save within 60 days of purchase.